In New York City and looking for the perfect coffee shop or café to relax, sip a cup of joe, and take a perfect instagram coffee flatlay? Check out some of our favorite spots around NYC!
*All photos by Maria Doka photography
1. The Queens Kickshaw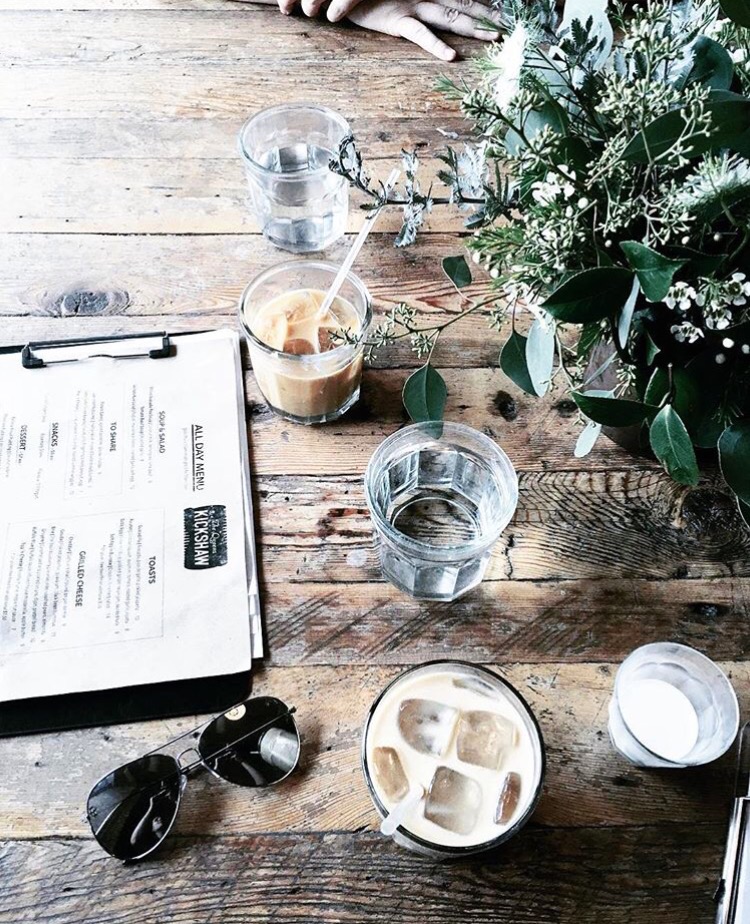 This cozy and rustic coffee shop located in Astoria makes one of the greatest lattes around. Specialty coffee, fancy grilled cheeses, craft beer and cider…Not to mention the greatest lights & wood tables to capture that perfect photo of your coffee for your Instagram.
Website: http://thequeenskickshaw.com/
2. Kinship Coffee
Kinship Coffee welcomes you daily with a cute and uplifting message on their outside chalkboard. This light & airy coffee shop serves great fresh baked pastries and donuts to start your morning, along with awesome Four Barrel Coffee.
Website: https://www.facebook.com/kinshipcoffee/
3. VITE Vinosteria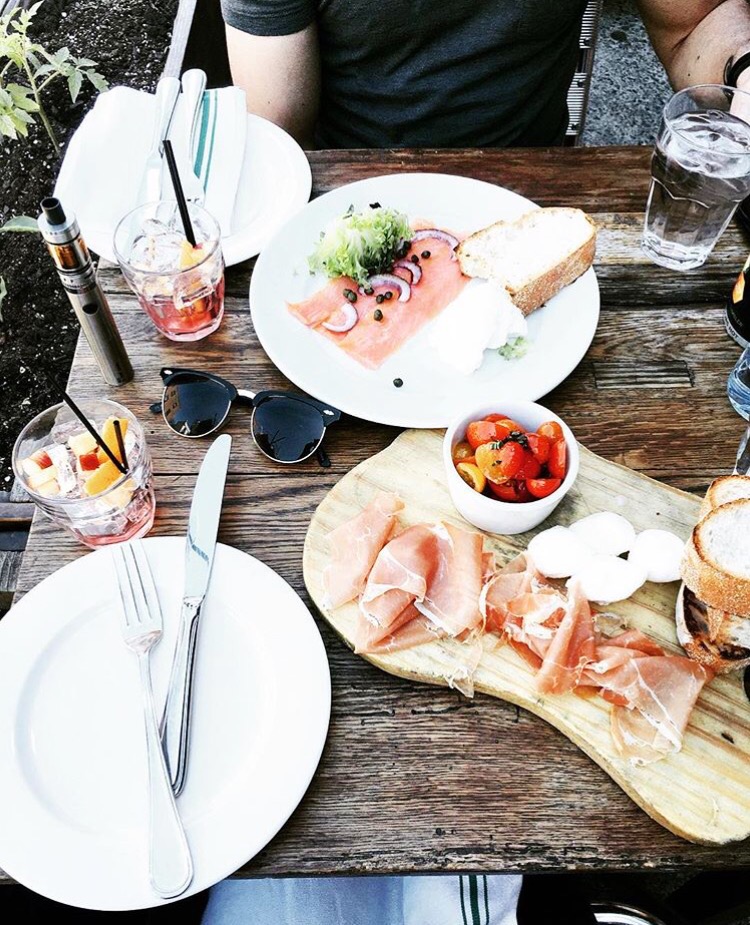 This charming little location is a gem. VITE is a quaint Italian café and wine bar with the greatest brunch and sangria around. With two former Cipriani employees opening up this spot, you won't want to miss a visit for a perfect brunch.
Website: http://www.vitevinosteria.com/
4. MOM'S Kitchen & Bar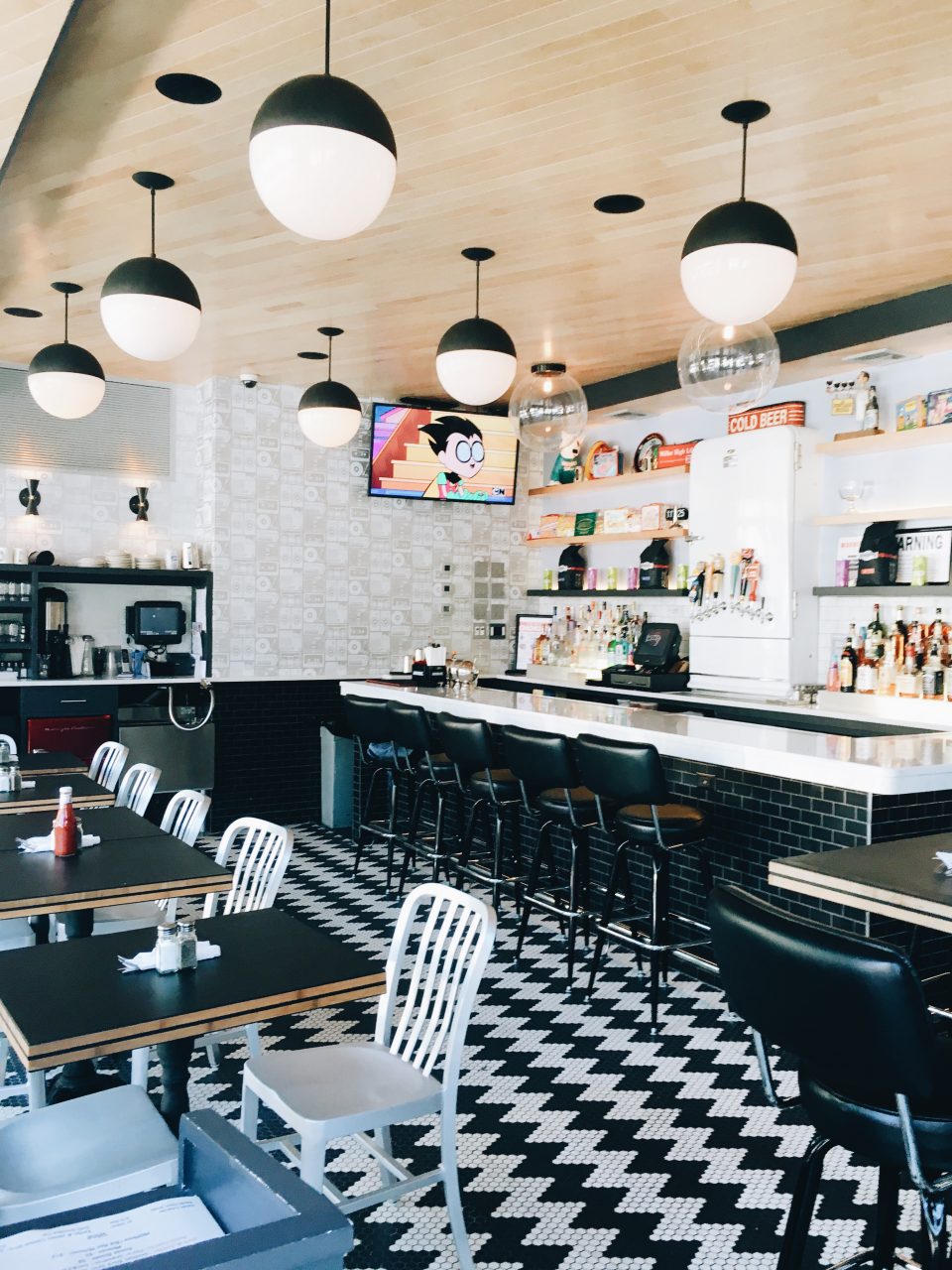 This Instagram-worthy spot is located in Astoria, which features delicious comfort food. MOM'S is especially known for their Bigmouth milkshakes and all-day brunch-so crazy delicious! They also make a great iced coffee for you caffeine lovers out there!
Website: http://www.momsastoria.com/
5. Gastroteca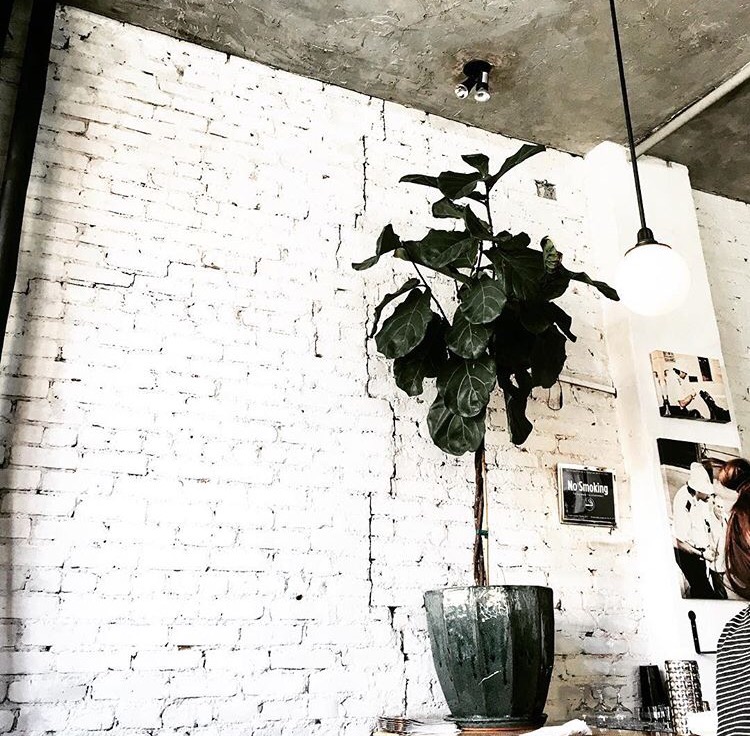 This restaurant is one of my favorites to post on Instagram. I love the white brick walls, greenery, and openness. Gastroteca serves an amazing brunch! They even screen old movies on their walls at night, which is pretty darn cool!
Website: http://www.gastrotecaastoria.com/
6. The Bonnie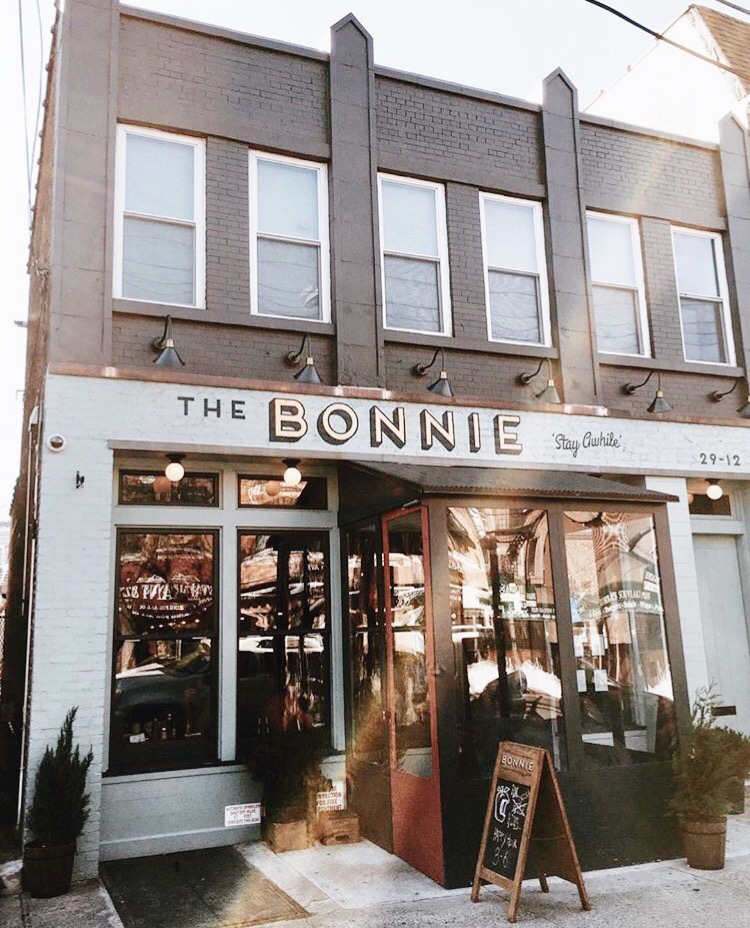 The Bonnie is known as Queen's favorite bar, garden, and eatery. This place serves everything Instagram-worthy – from their drinks, food, to their interior. It's all pretty lovely!
Website: http://www.thebonnie.com/
7. Café Madame SouSou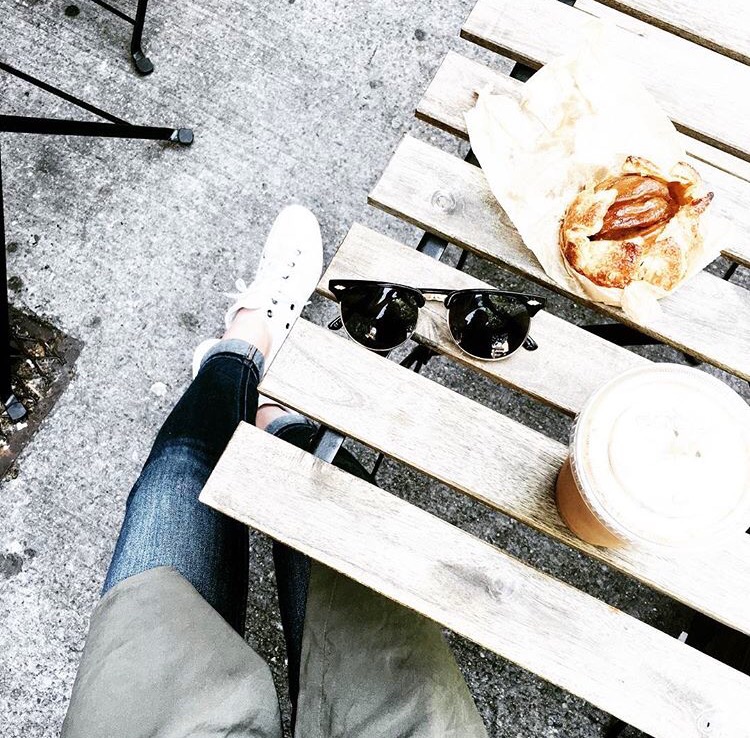 The most delightful, peaceful and charming of atmospheres, this spot makes you feel like you're sipping coffee outside a French café, for when when you're in one of those Parisian moods.
Yelp: https://www.yelp.com/biz/madame-sousou-astoria
8. Café 23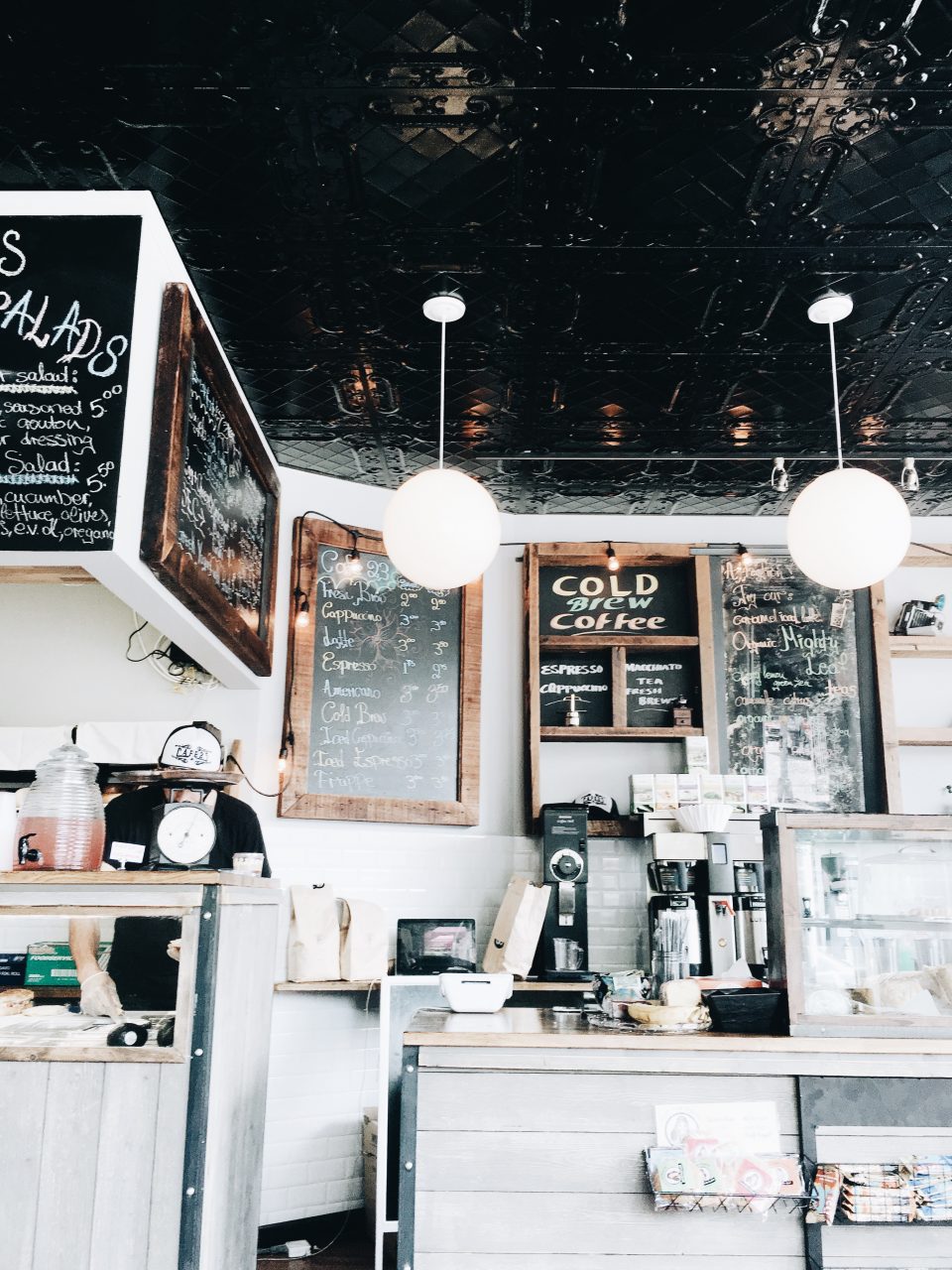 Although this place is fairly new, the aesthetic and cold brew is incredible. A small yet great coffee shop in NYC.
9. 60 Beans Kitchen + Coffee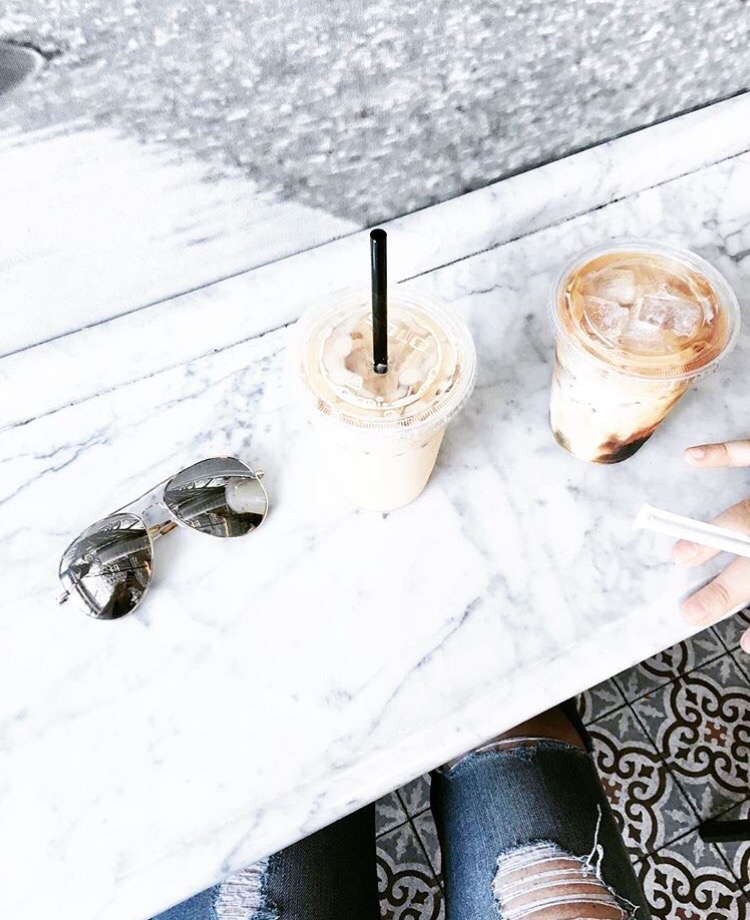 High quality, Instagram-worthy, expertly crafted coffee, tea, and espresso. This place is one where most people flock to. The vibe is awesome, and so is their coffee!
Website: http://www.60beanskitchen.com/
10. NYCB&CH (New York City Bagel & Coffee House)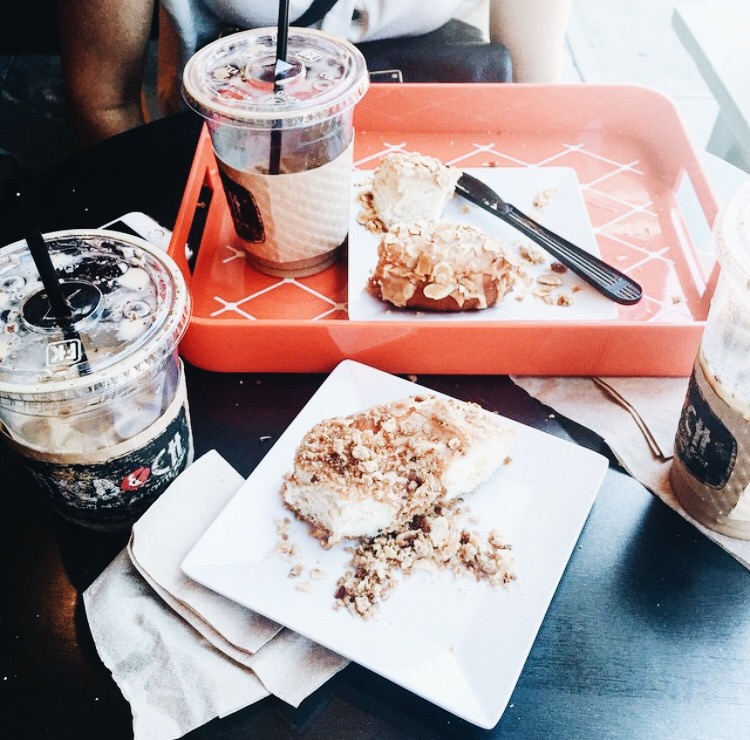 The best bagels & coffee in New York. This urban-decorated spot offers a great variety of bagels and donuts along with the best iced coffee around… Truly! This spot is great for enjoying a bagel over some coffee with friends or even catching up on those work emails calling.
Website: http://nycbch.com/
What are some of your favorite NYC coffee shops for instagram photos? Let us know in the comments below or on our instagram @mithmagazine!
*All photos by Maria Doka photography