Secrets of SoHo: 5 Gems in the Best Neighborhood
By: Jackie Aguirre
I've only been to New York once and immediately fell in love with SoHo after staying there for a week. While that does make me a bit biased, I think I speak for many when I say that SoHo is one of Manhattan's best neighborhoods. The cobblestone streets are lined with vibrantly colored buildings, fashion-forward shops, and incredible restaurants. All of this paired with a decade-old art scene makes for a hip and exciting place. Below are five places I was sure not to miss.
Pietro Nolita, 174 Elizabeth St, New York, NY 1001
I spotted Pietro Nolita on Instagram before making my trip to the city. The all pink décor and pasta heavy menu had me at their doorstop the minute I landed. After snapping a couple of Instagram shots, I made my way downstairs into a diner style room and ordered the Fusilli Al Limone dish and Elisabetta cocktail. I plan to visit for brunch on my next visit.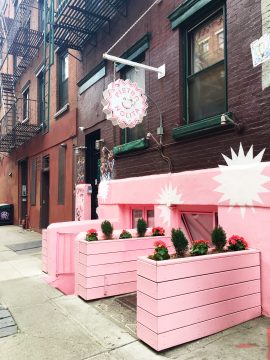 Café Select, 212 Lafayette St, New York, NY 10012
Café Select is a Swiss restaurant and hotspot for good food, wine and hip New Yorkers. Relax with a glass of rosé and order the charcuterie, and you may end up rubbing shoulders with a celebrity. The pretty lights and artsy vibe and location make it a local favorite.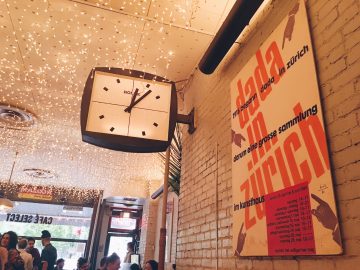 Jack's Wife Freda, 224 Lafayette St, New York, NY 10012
A friend recommended the American-Mediterranean restaurant, Jack's Wife Freda for brunch. On the weekends, this place is almost impossible to get into and does not accept reservations. Luckily for me, I was a tourist on a Tuesday morning and was seated right away. Tables are turned quickly here to accommodate the never-ending group of customers waiting outside. Regardless, the service and the food are worth the wait. I ordered the Matcha Latte and Poached Eggs with Grilled Tomato and Haloumi, which ended up being my favorite meal on my entire trip.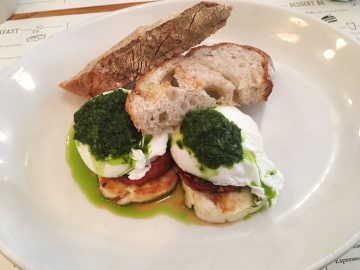 What Goes Around Comes Around, 351 W Broadway, New York, NY 10013
What Goes Around Comes Around is a vintage meets high-end fashion paradise. This place is simply the best store in Lower Manhattan for vintage designer clothing and accessories. From a vintage Louis Vuitton bag for $850 to Levi jeans for $170, there's truly something for everyone here.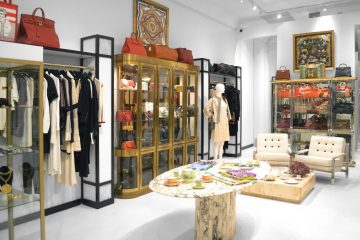 Little Cupcake Bakeshop, 30 Prince St, New York, NY 10012
After a red eye flight into New York City, I needed a coffee. What I probably did not need was a cupcake, cinnamon roll and slice of cheesecake to go. This is what happens when you step into Little Cupcake Bakeshop. On the outside, it looks like a posh little coffee shop. When you step inside, you're met with all the aromas of sweets perfectly showcased behind glass just waiting to be purchased. Oh, and their coffee is great too!