Tucked in on 2nd Ave and 5th St in New York City's East Village, lies a little Italian gem of an eatery called Risotteria Melotti. The name is a hint to its delectable cuisine, mostly based in genuine, traditional risotto dishes. You might guess that the Melotti Family rice comes from Verona, Italy, where the finest organic and nutritious rice is grown in an artisan process with spring water served for a gourmet table to delight your taste buds and please your heart, too!
Why not invite a companion and indulge your taste buds for a light lunch or a candlelit dinner in a quaint and intimate ambience? If you are a salad eater, recommended is their avocado pere dish. However, you cannot ignore their Caesar salad, which is so mouth-watering, you might end up eating a second and very large portion for those tender greens and that satiating dressing. I might be speaking from personal experience… but I demure…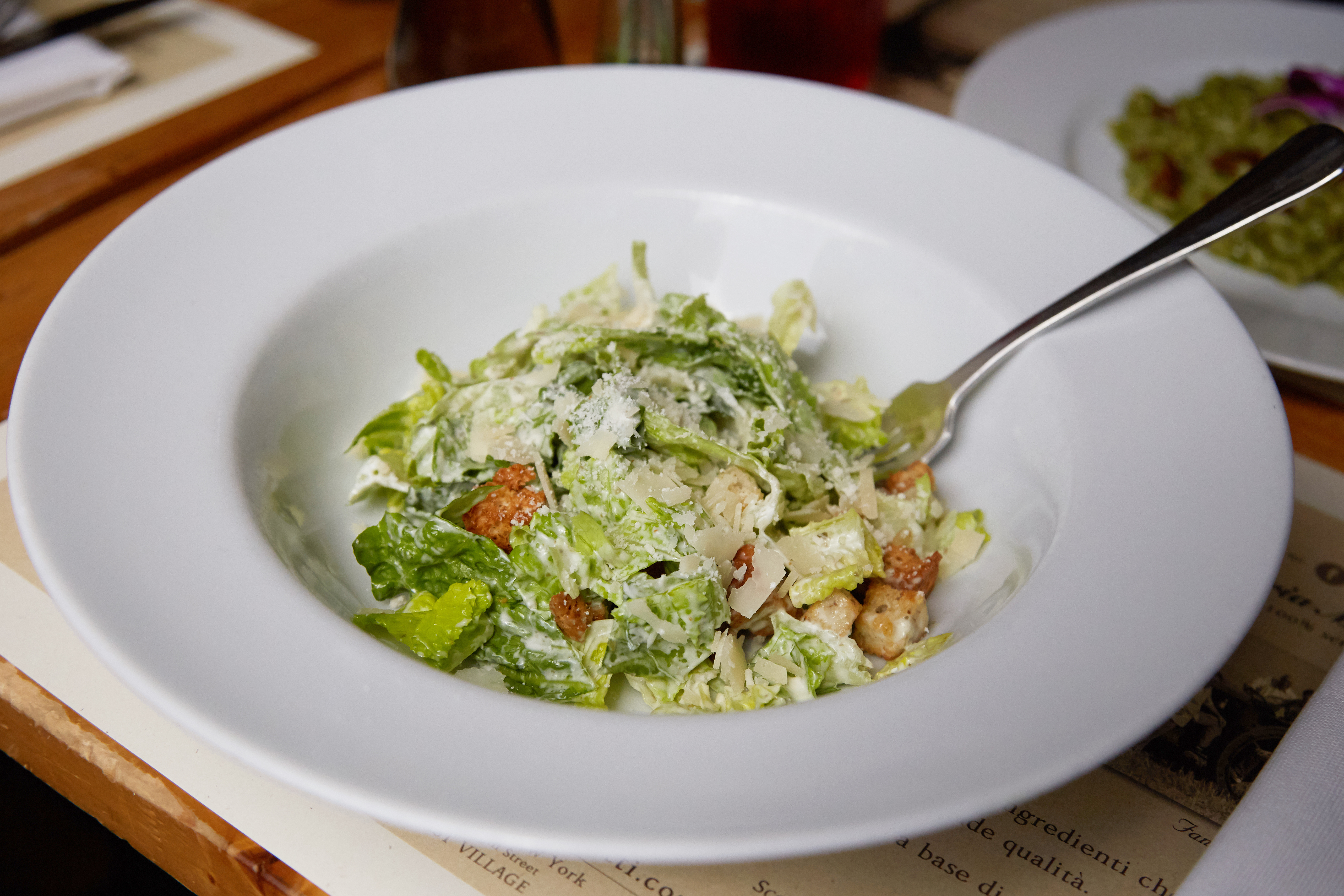 Next dish is the entrée. Recommended is the Pescatora Riso Nero, a black rice with seafood, one of their most popular dishes. If you'd like something simpler, try another rice dish with buttery, delicate, and savory textures. You can also try their two different kind of fries. One is rice-based, of course! See which kind you like best. You might enjoy them both. In that case, get more and share with friends, if you have room, that is.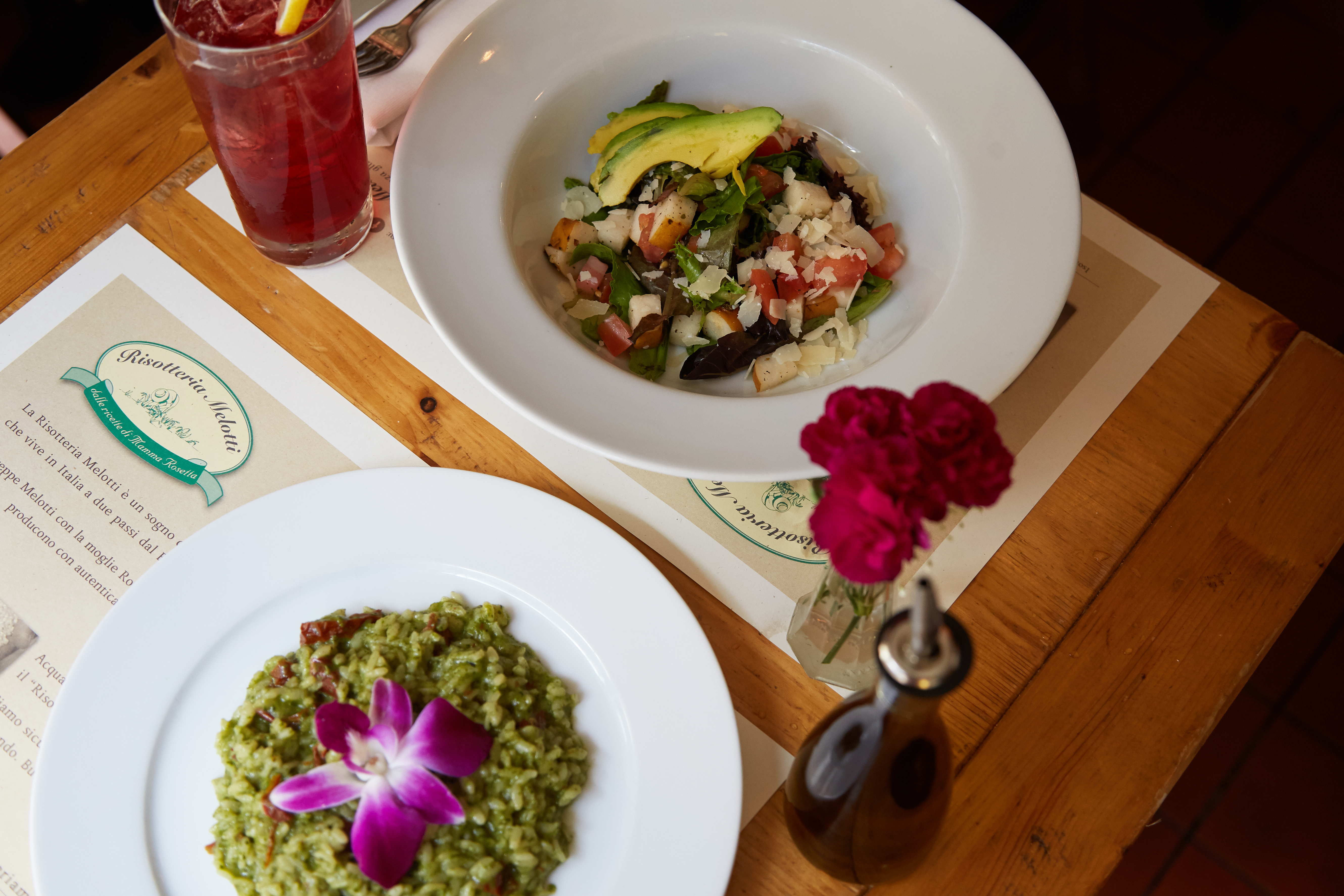 The secret is out: We really do hope you save some room after delighting your palate with smooth, round textures of creamy risotto, because there is more. For dessert, relish in the richness of the chocolate cake, garnished to perfection with mint leaves and delicate berries, satisfying those deeper inner cravings for something decadent.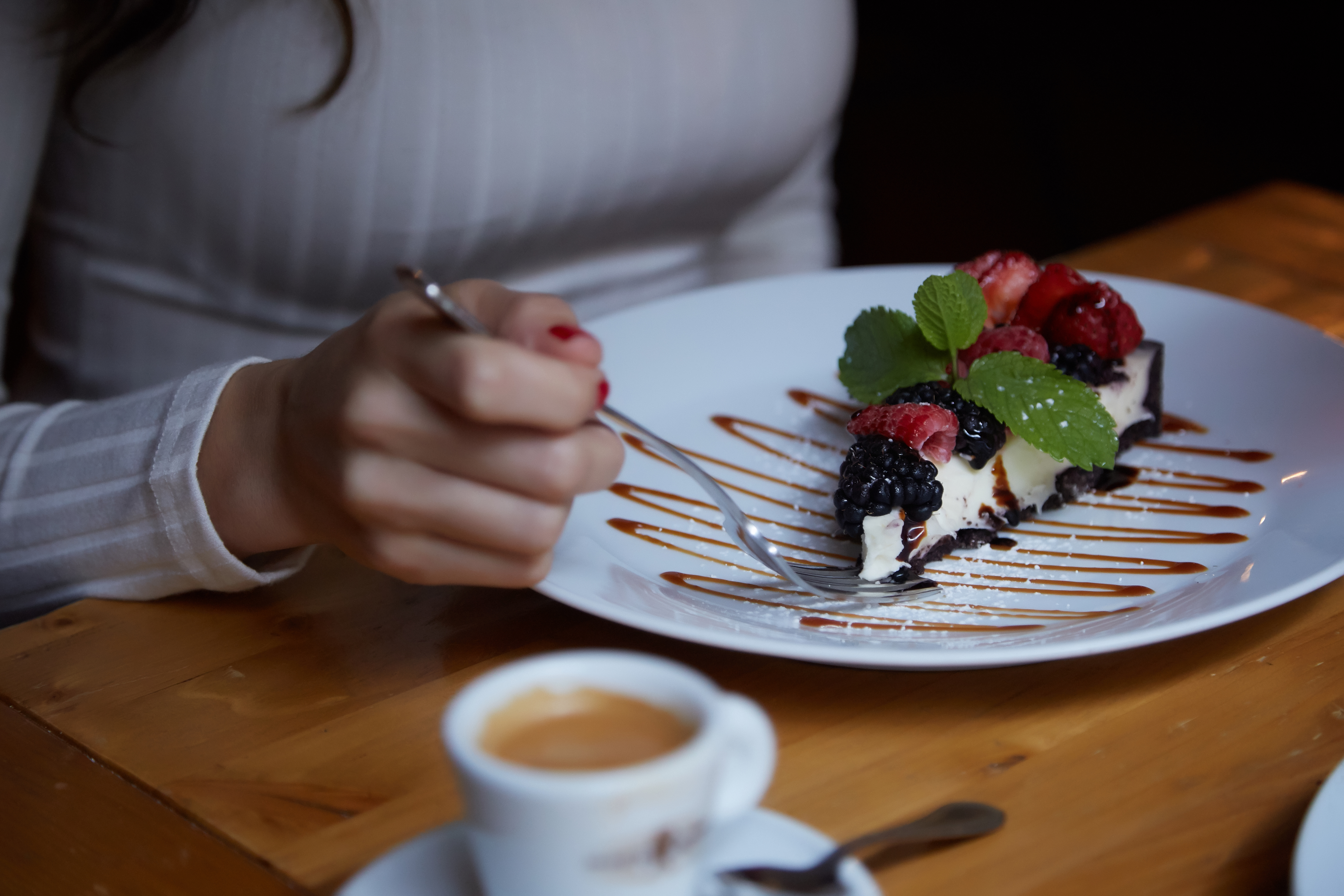 Your palates will truly feel pampered by the fine details and exquisite delicacies of each dish at Risotteria Melotti. The staff are friendly and light-hearted, and very welcoming. In fact, before walking out the door, maybe chat with the owner and give the Italian language a little fanfare. Shout out your best, "Molto buono!" and "Grazie mille!" Throw a double kiss, "Due baci per te!" The staff will smile and warmly urge you to visit their location in Verona next time you are in Italy, and I'm sure you will heartily acquiesce.
You might find yourself leaving through the door with a little "pep" in your step, full of nutritious goodness and a happy little smile curling up your lip. The light-hearted feeling may even leave a pleasant aftertaste all week, and be warned: You could possibly find yourself craving that delectable Caesar salad, creamy risotto, and brilliant chocolate cake once more.
I won't be surprised if I see you peeping around the corner anytime again soon, will I? "Ci vedremo presto! "We'll be seeing each other soon!" 😉 Let's toast to Risotteria Melotti!
Cuisine Connoisseur, CEO, and Editor-in-Chief of MITH Magazine
Holly Glasser @mithmagazine @hollyglasser
Photos by Nicholas Borsodi @njb3photo
Photo styling by Maureen Borsodi @thelalook
Cuisine courtesy of Risotteria Melotti www.risotteriamelottinyc.com