Nika Tang's western influences for Fall/Winter range from darker hues to pastel shades. Pops of pastel and navy blue, light purple and deep reds break up the neutral tones. We see a contrast between femininity and masculinity with ruffles and low necklines against straight collars and bibs. Bell pants just below mid-calf with asymmetrical baby blue wool zip-up coats exhibit the architectural vibes Nika Tang is so fond of. Black and clear pearl-like buttons detail the coats, and the dresses are cut with slits in a scallop-esque undulating wave pattern. Asymmetrical bags and large rectangular leather envelopes compliment Tang's vision with modern touches.
At the end of Nika Tang's presentation, we had the opportunity to chat with the creative and wonderful designer about her inspiration.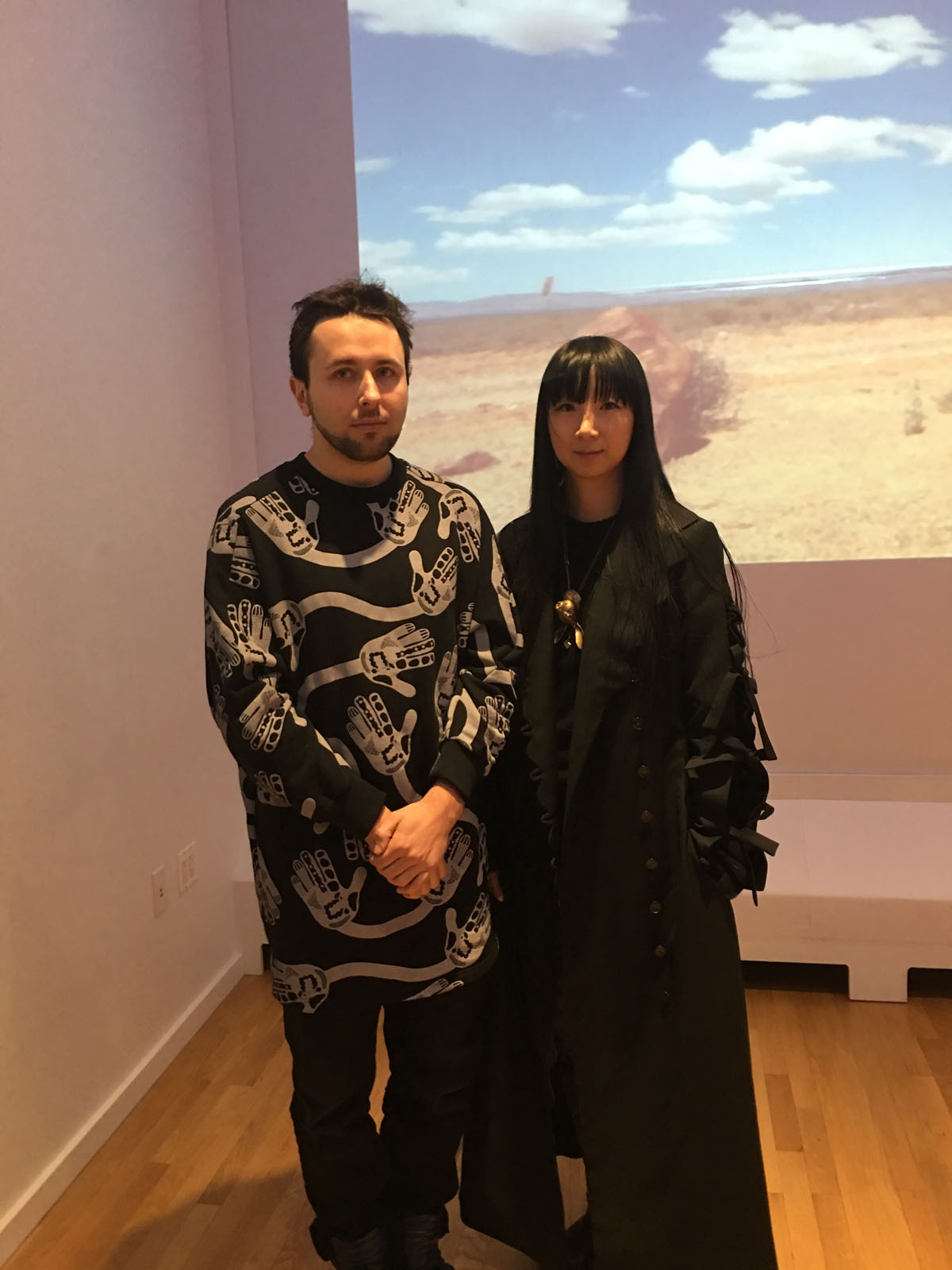 MITH: What inspired this collection?
Nika Tang: "My inspiration comes from "Rango" the animated film. I was inspired by the journey of the story. It was very humorous, but was also about self-identity and search. In the movie, the lizard had to face reality. He had to come to terms with what he is as an illusion and what he is in reality, which needed a lot of courage. What also inspired us was the charm of the "All-American Cowboy." For the color story, we loved the composition of Luis Barragán, an architect, who would use a lot of pastel pop colors, beiges and other tones, giving balance. My overall inspiration comes from taking different things from different industries, architecture, and film. We watch a lot of Wes Anderson movies, which inspires a lot of depth behind that story line."
MITH: Who do you see wearing your collection?
Nika Tang: "We got to meet Lyn from Accidental Icon. She's a little bit older but very charming and into fashion and art, which is the type of woman I can see in my garments. The idea of being able to express yourself is important. A lot of artists and designers, anyone who loved colors and shapes would be perfect for our collection. Since we study architecture, a lot of our emphasis is on exaggerated silhouettes. We want our customers have fun but still have those pieces that really stay in their closet, their favorite conversational pieces."