Really regal. Not only for the fact that Queen Karlie Kloss cascaded down the runway at John Paul Ataker, but also because the entire collection gave us a feminine, structured, Grecian vibe. Flowing caftans were met with jaw-dropping golden rope belts and cinched ruffled pleats. Billowing maxi dresses were followed by slim pants and unbelievably detailed conductor blazers.
The collection being absolutely breathtaking all on its own, seeing Ms. Karlie Kloss stun on the runway created an illusion that truly conjured up emotion. Alongside Ms. Kloss, Taylor Hill strutted, and the music to accompany these stunners and their 28 other strong women was moving.
The runway makeup look had a smokey eye using natural brown tone colors, and the shadow was used around the eyes and blended up to the brow bone.  Skin was very fresh with a semi- dewy finish. Cheeks were defined with a natural tone giving it more of a contour look. Browns were defined and shaded in to their natural brow shape and lips tinted to their natural lip color. Hair was pulled back to a low bun and on the front, the hair was parted and twisted, creating a headband look with their own hair.
Power could be felt inside this vast space filled up with an inspired and engaged audience. Excitement quickly built around the exaggerated pieces. The season-less styling allowed the viewer to dream of wearing this collection anytime and anywhere.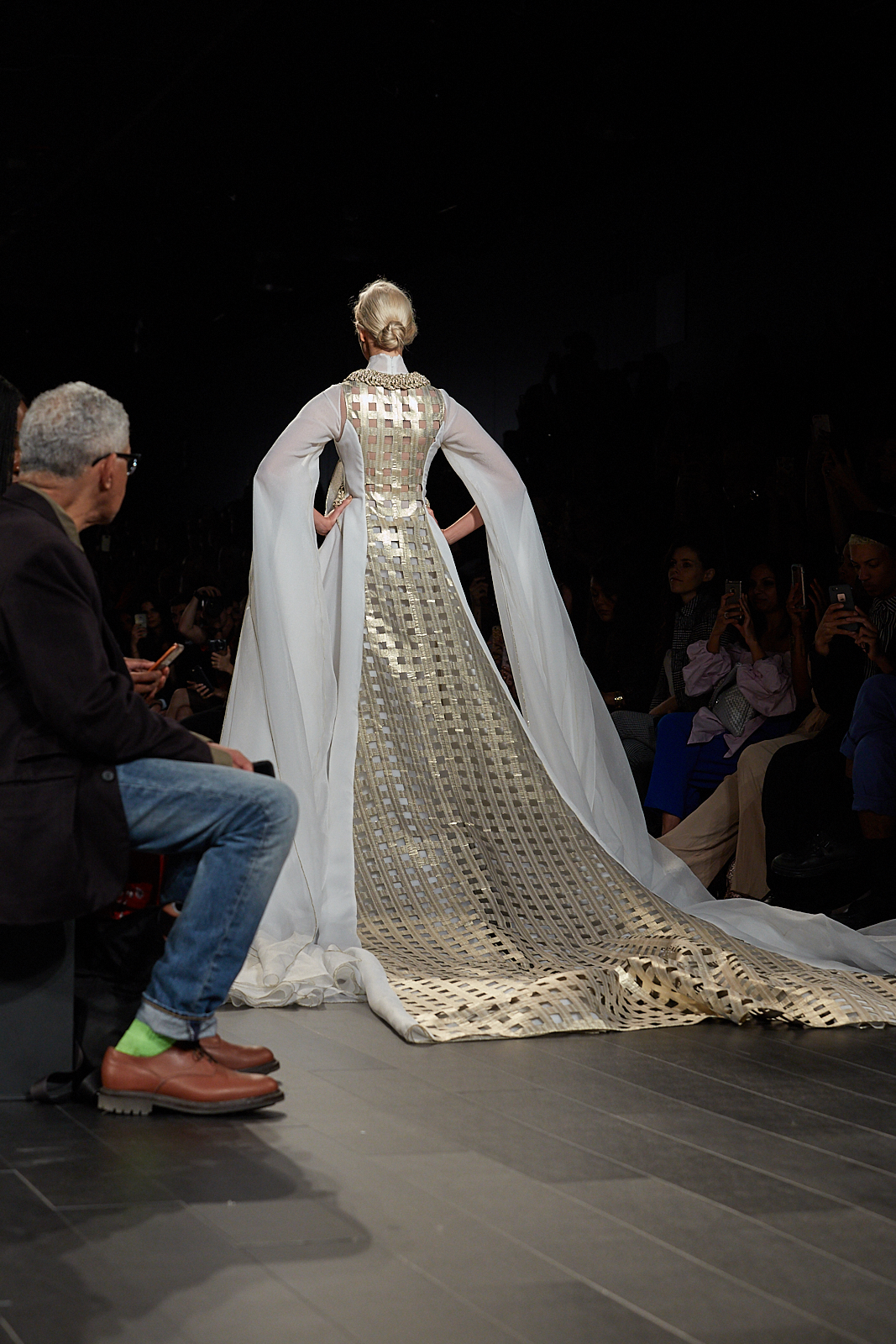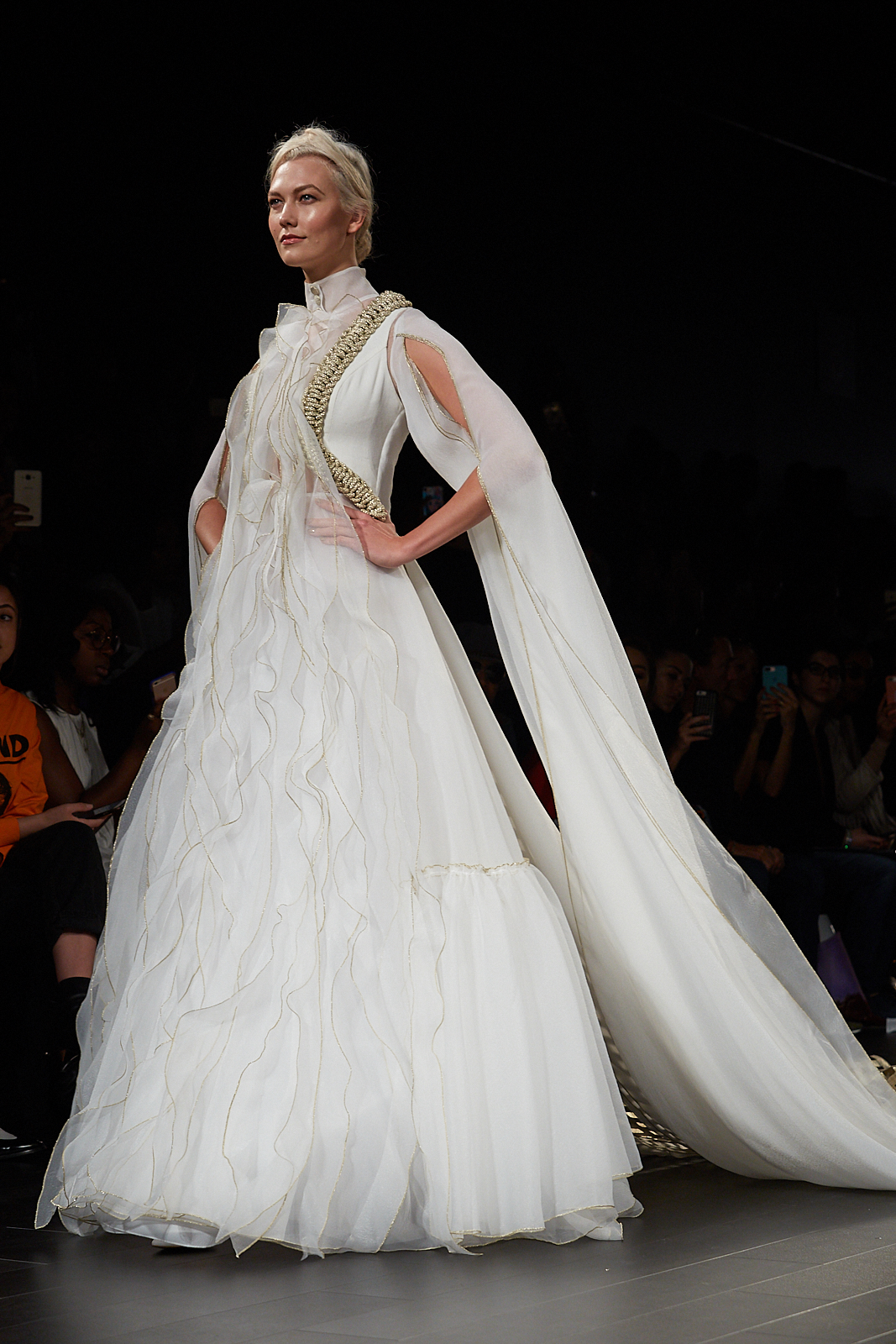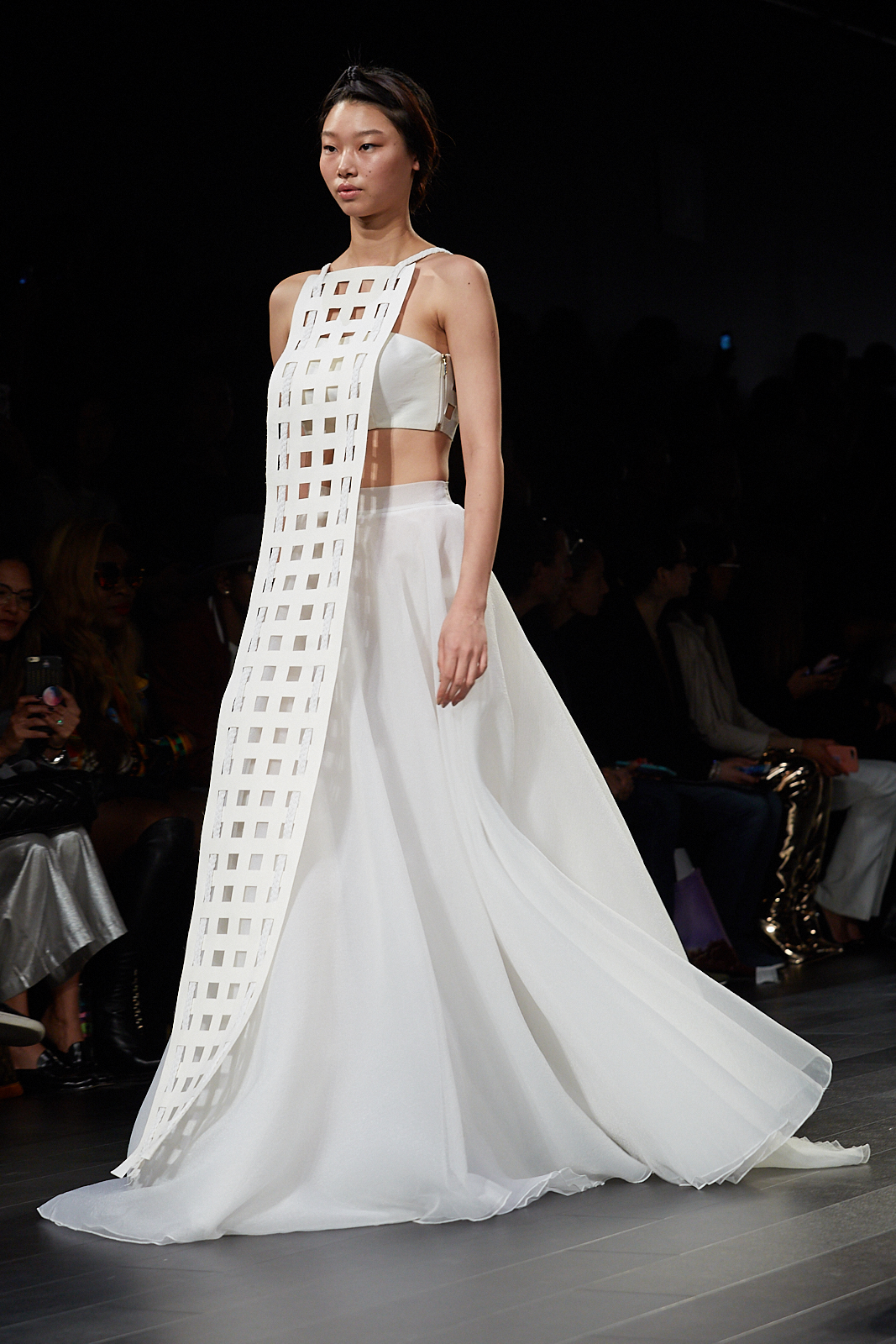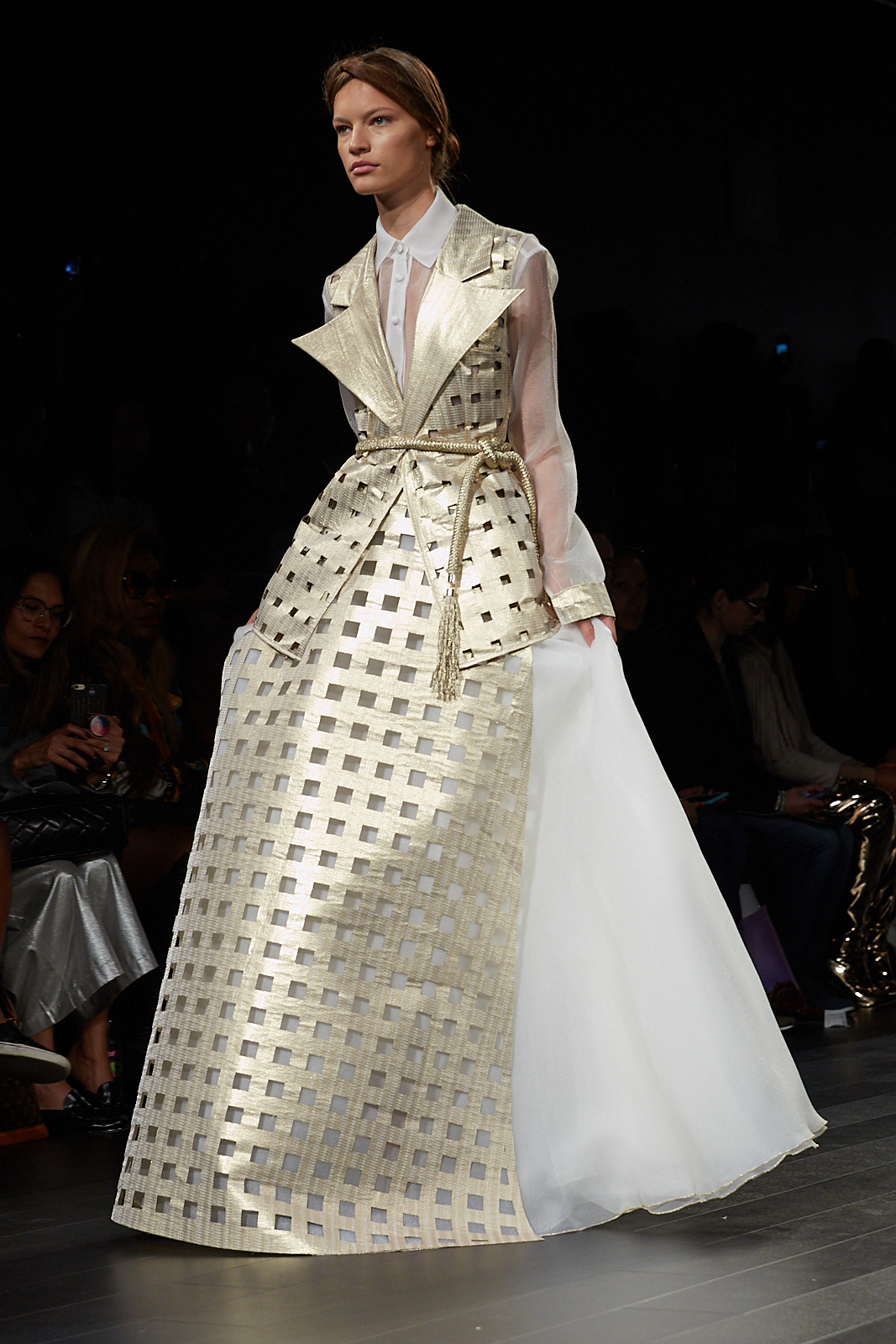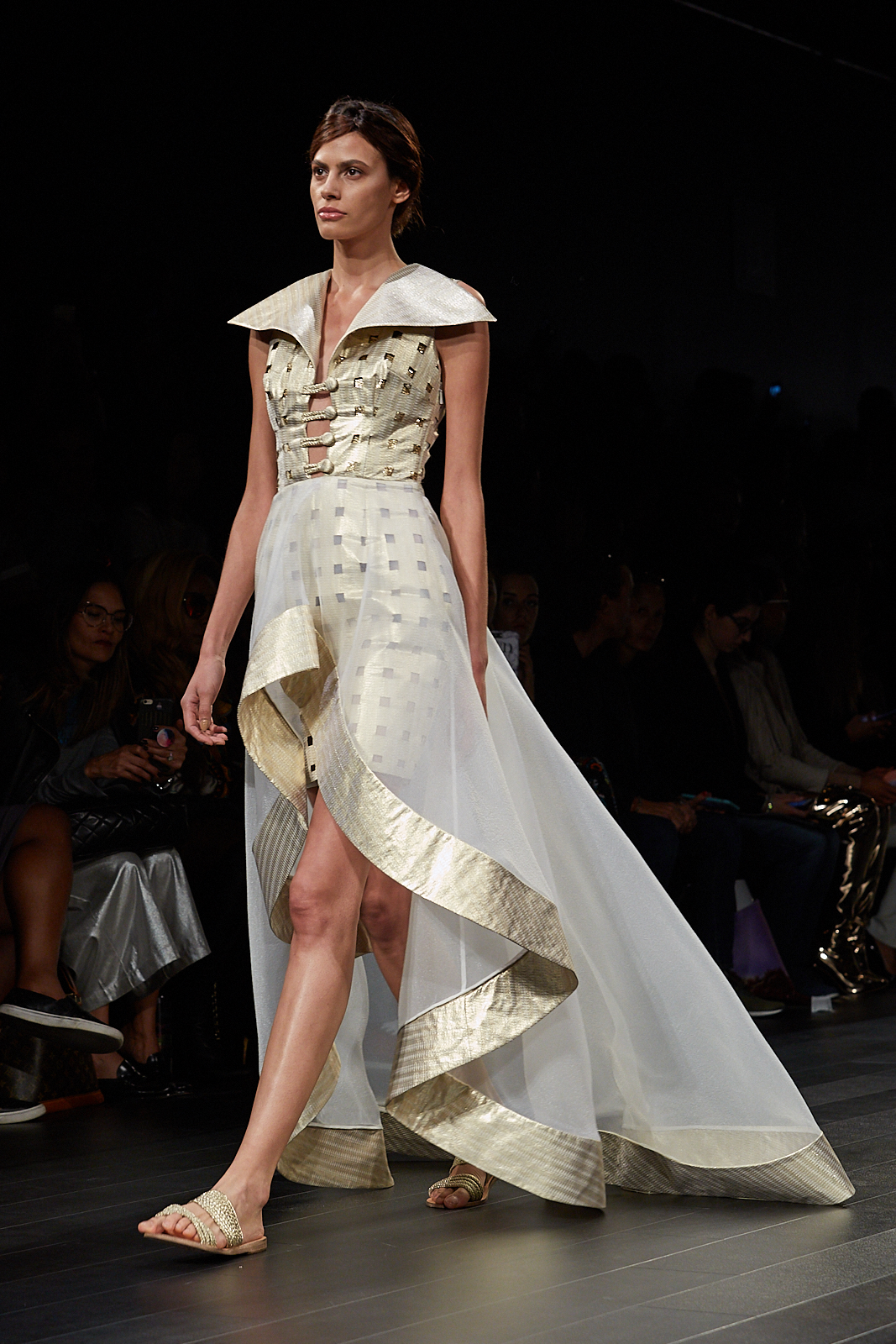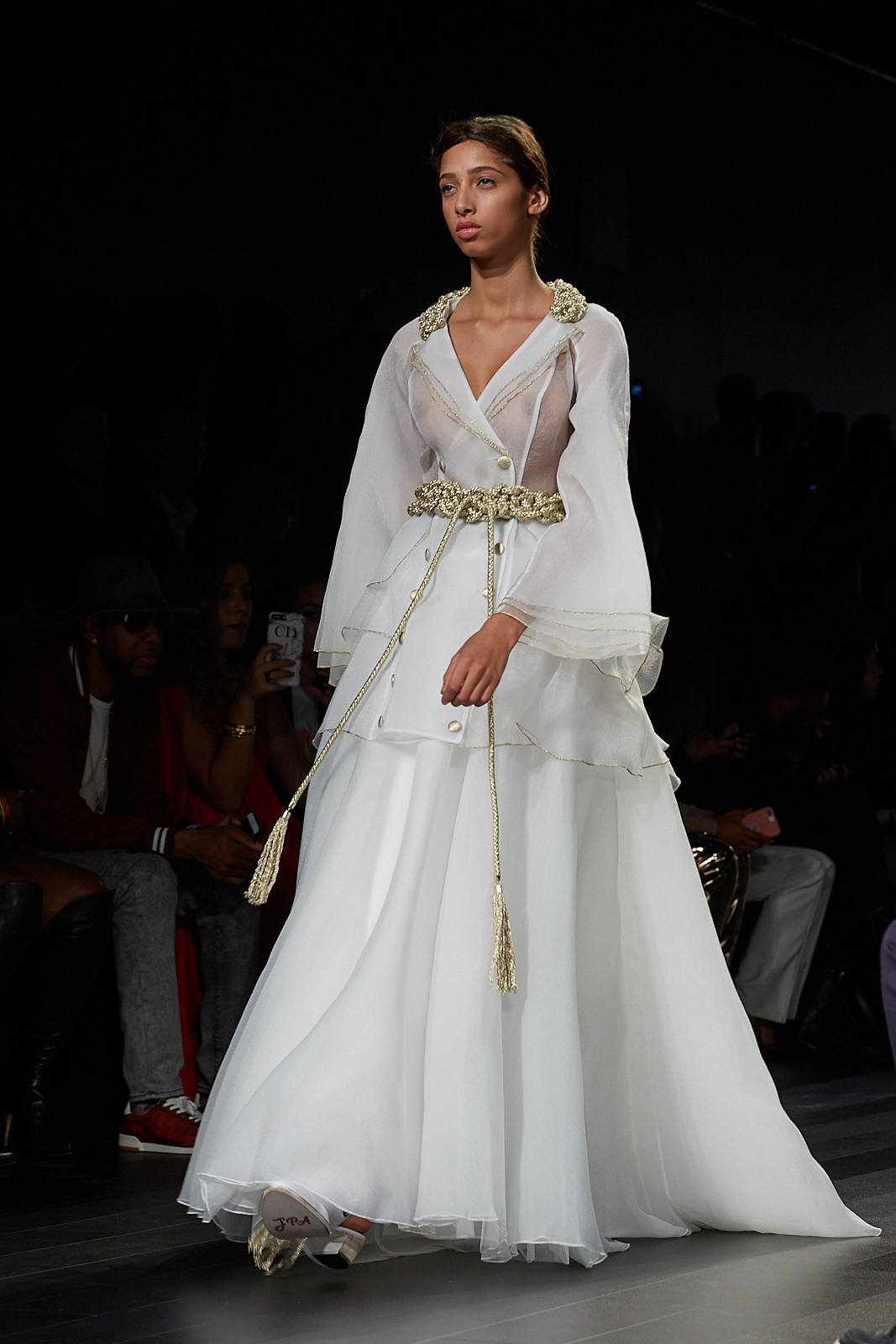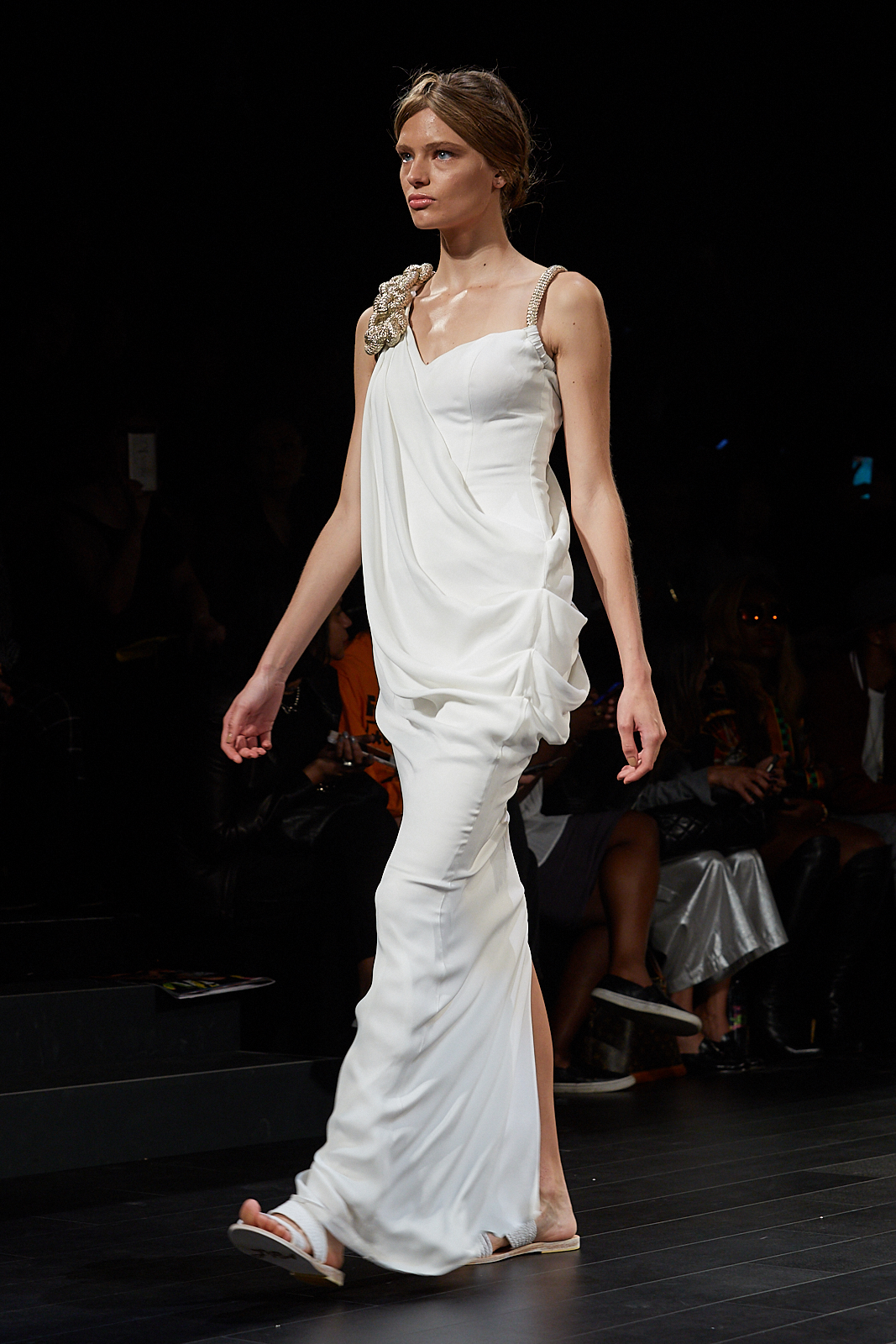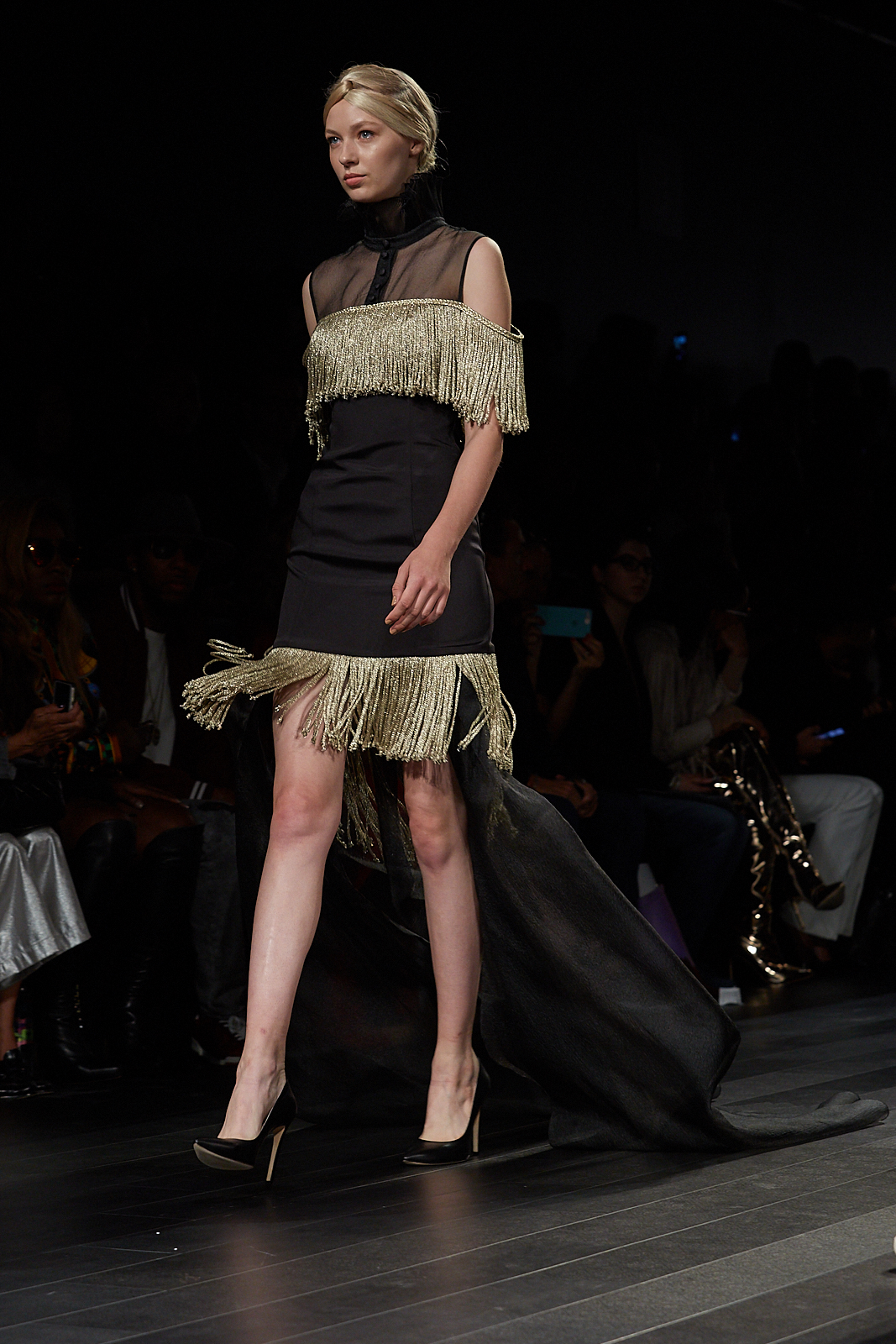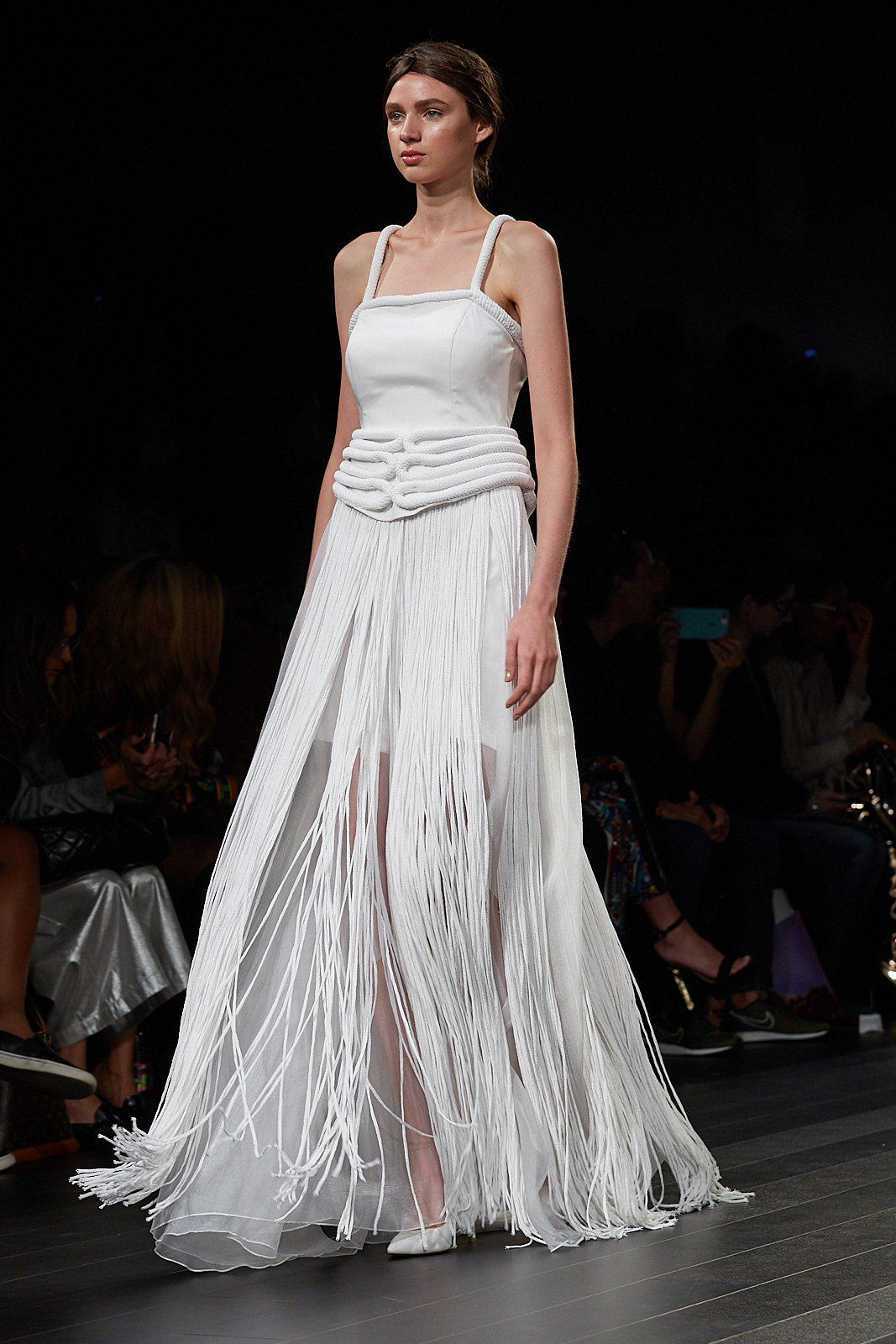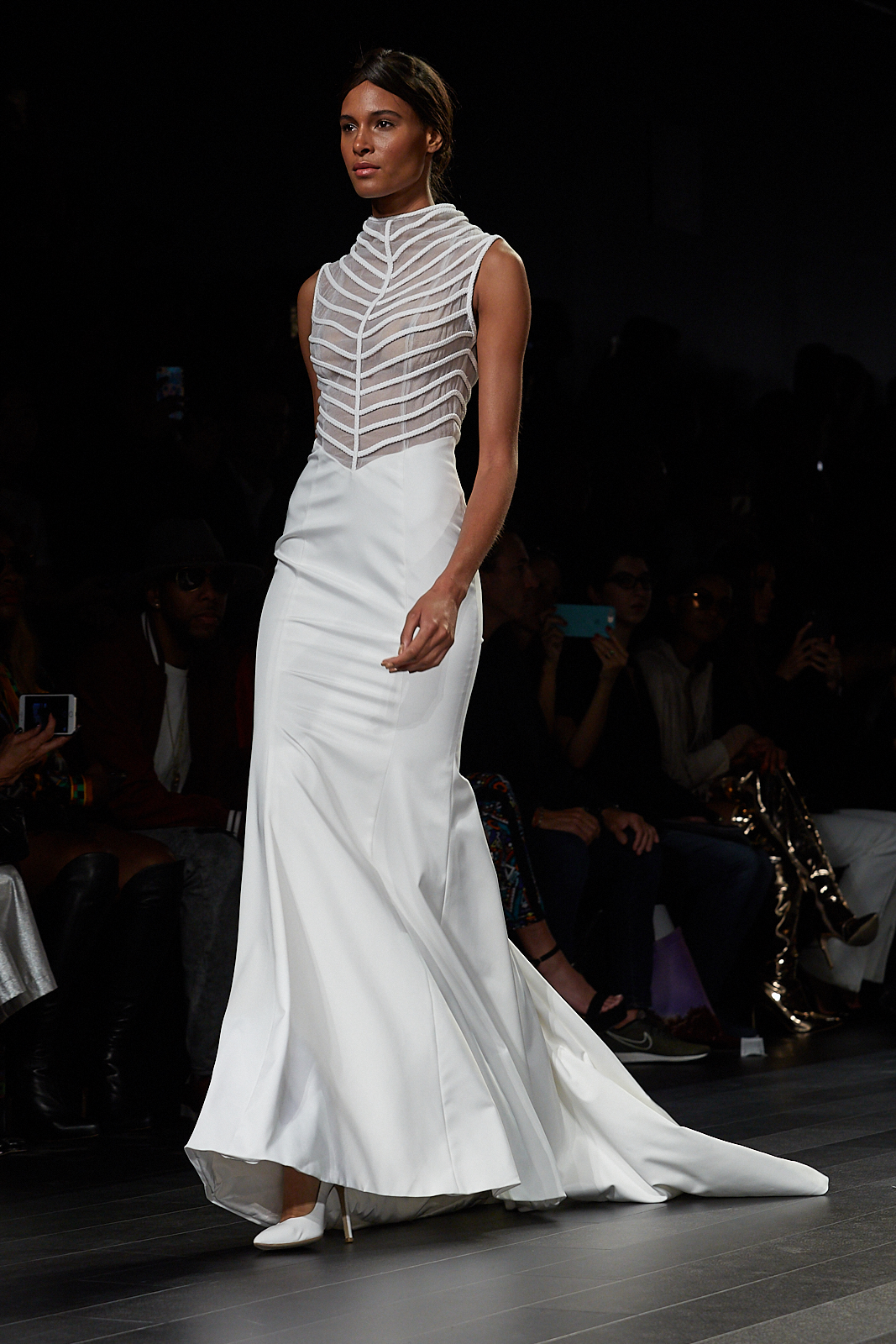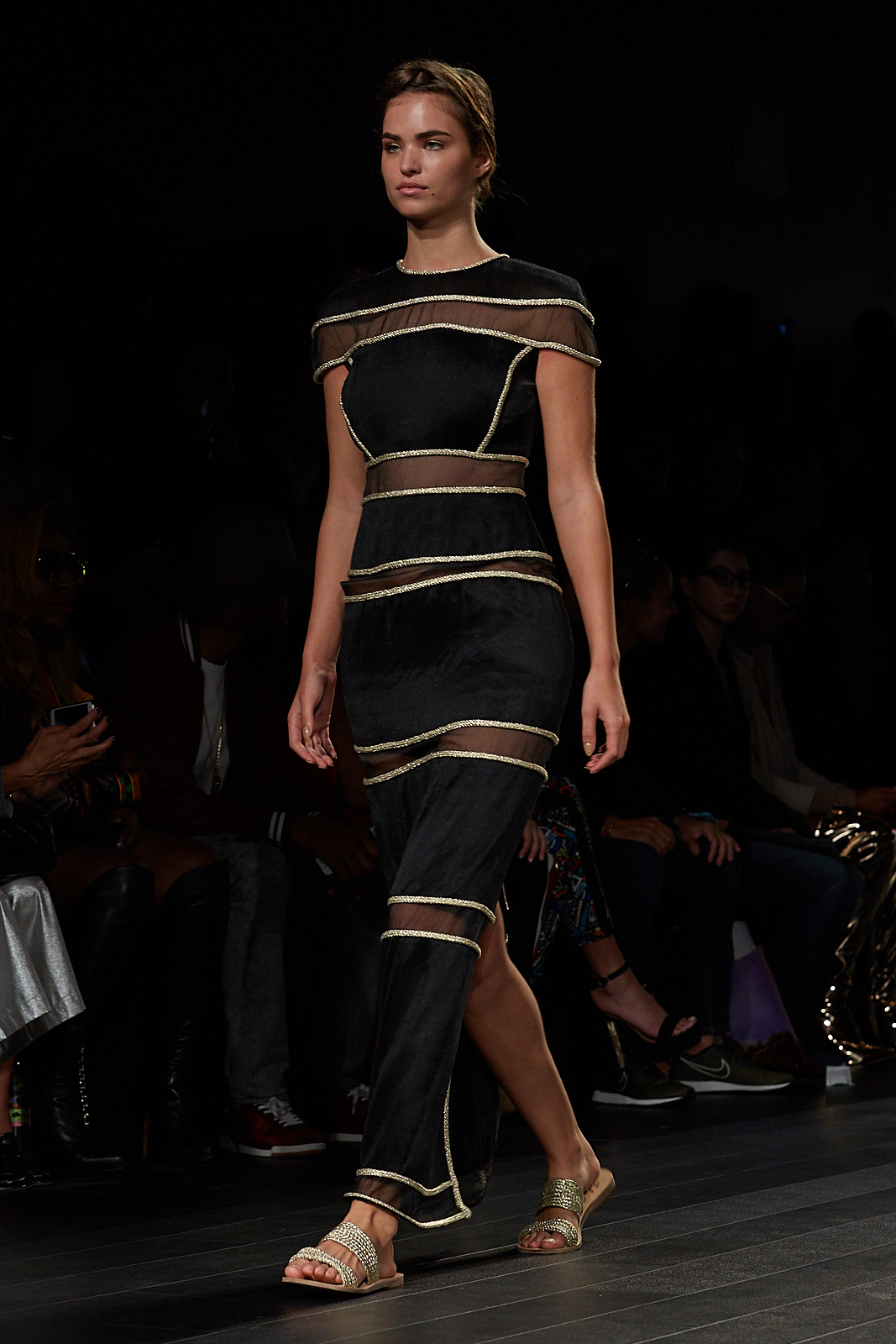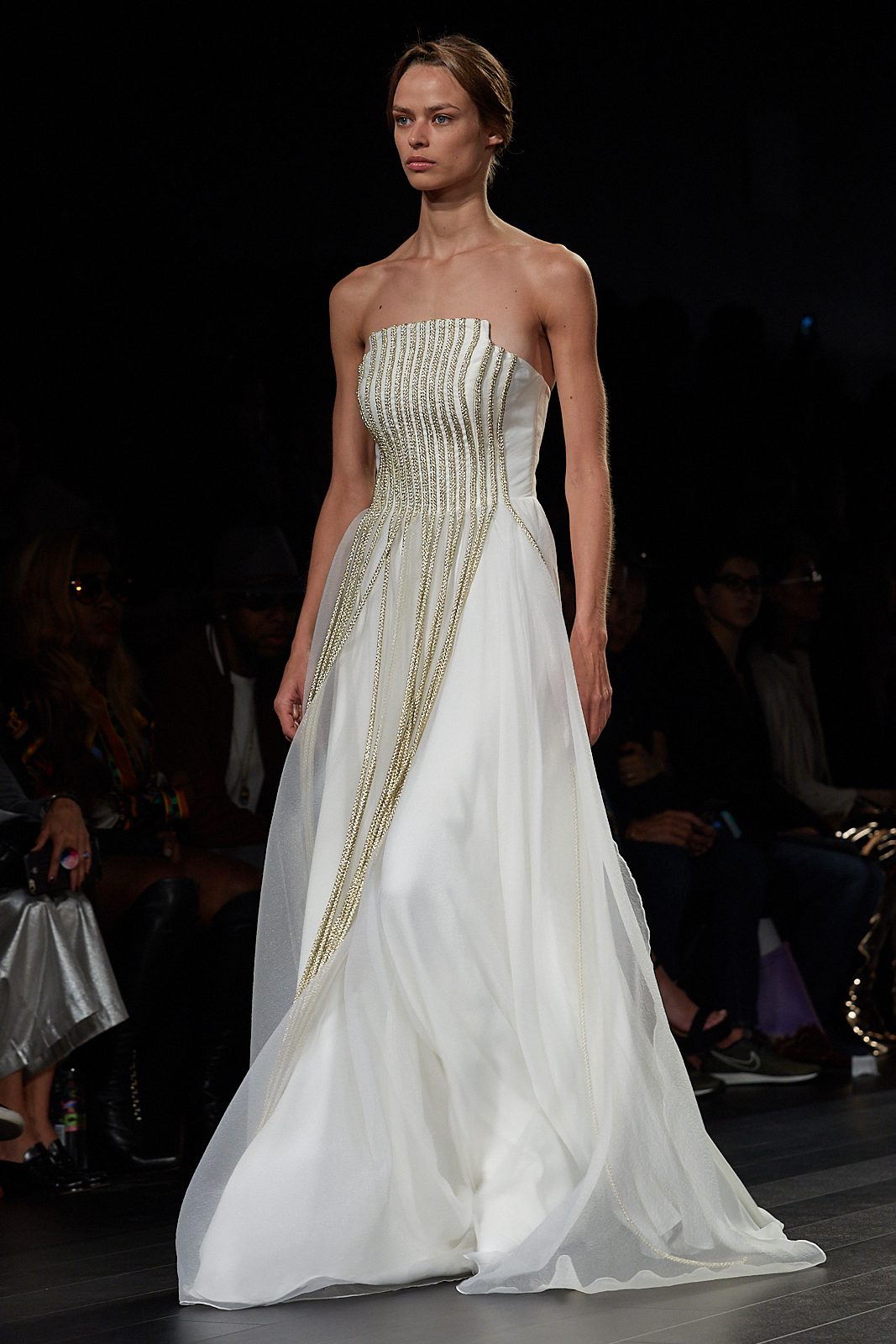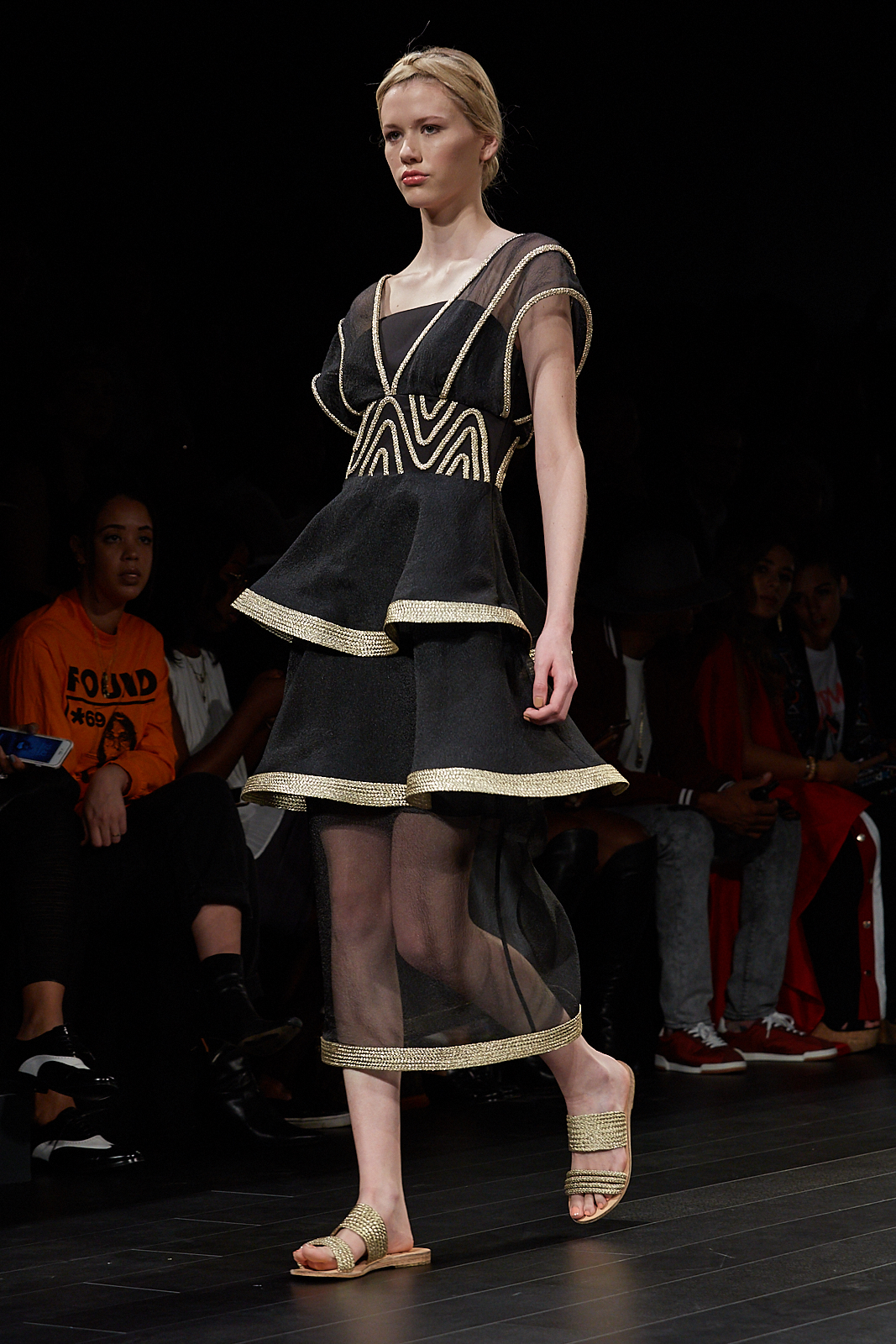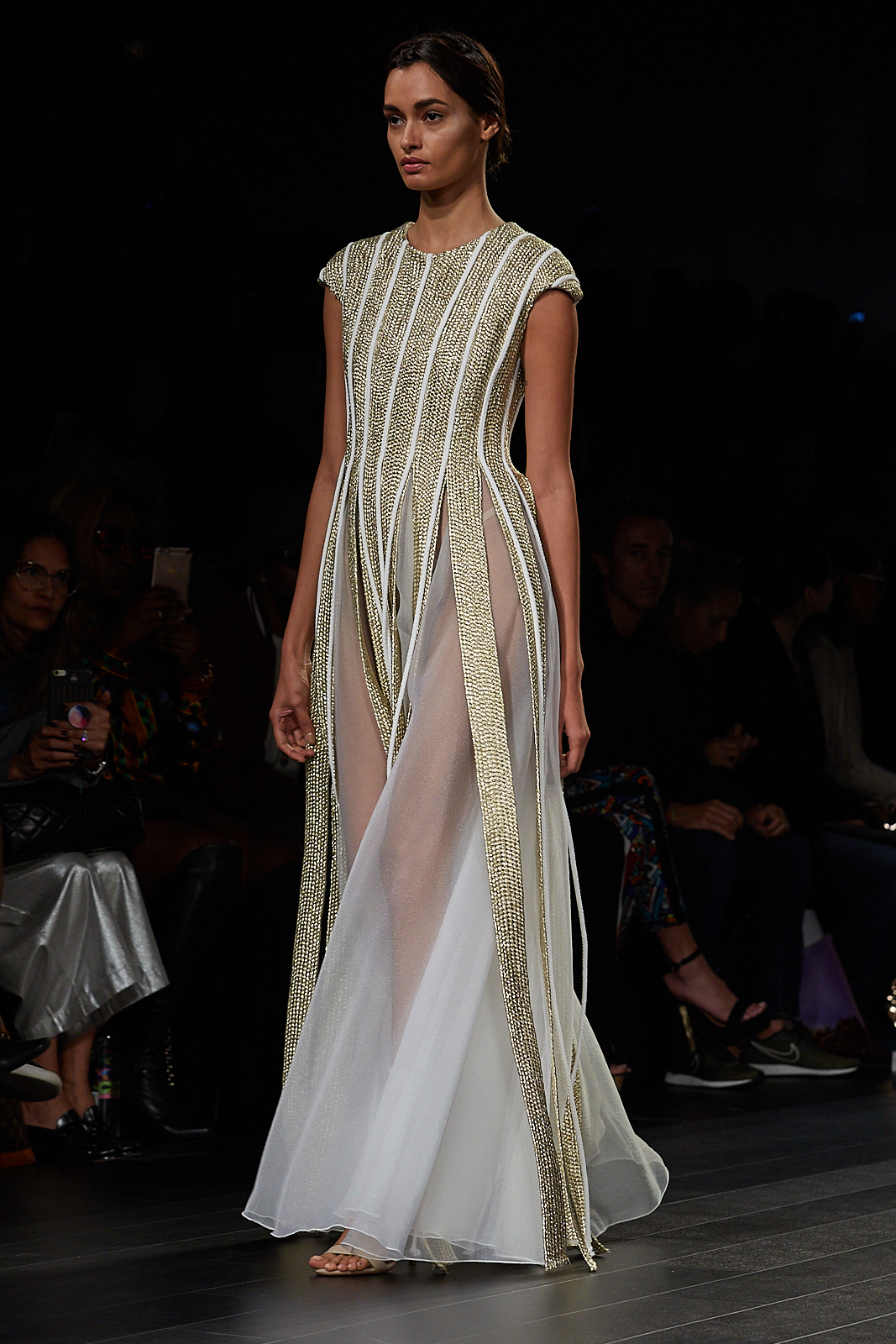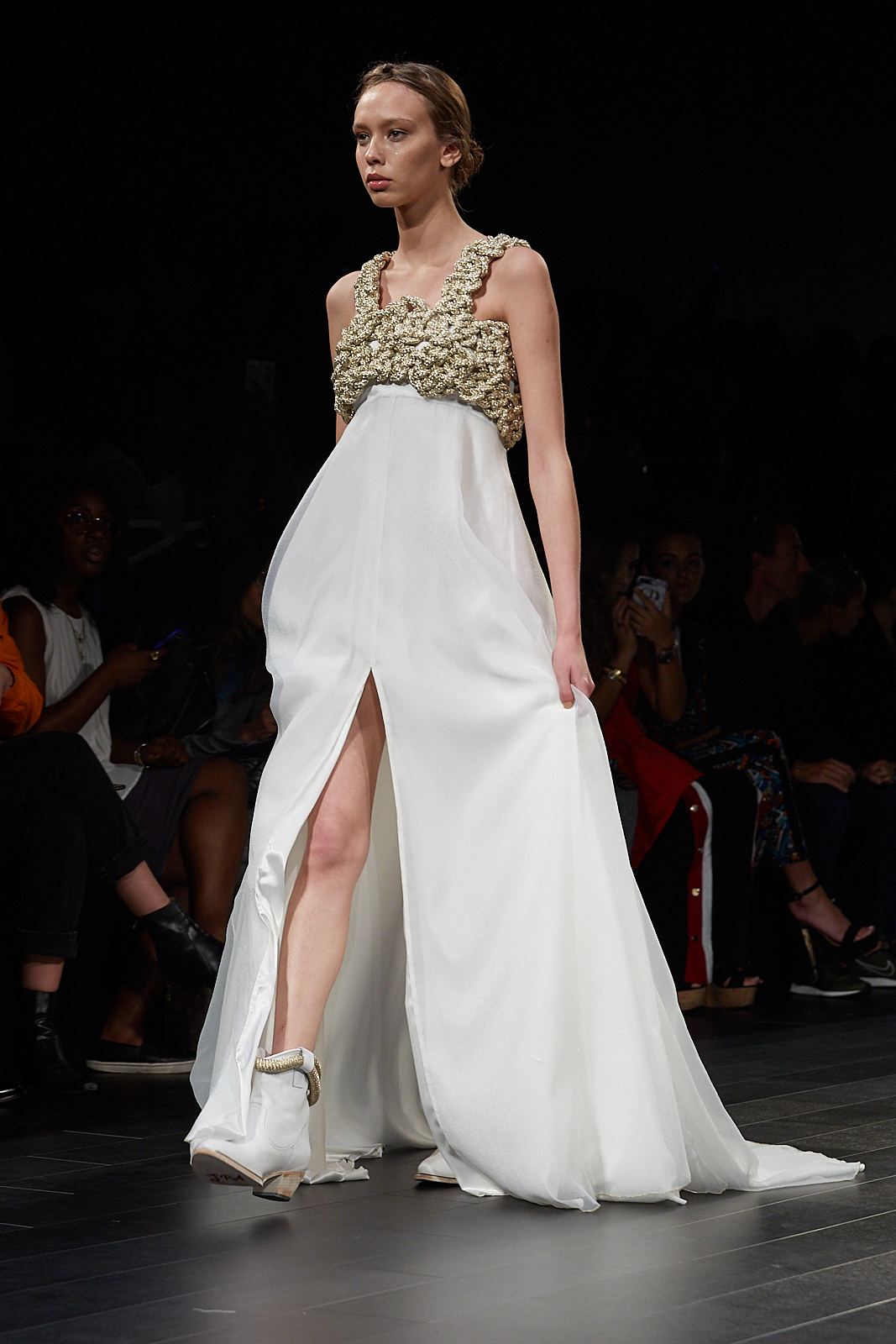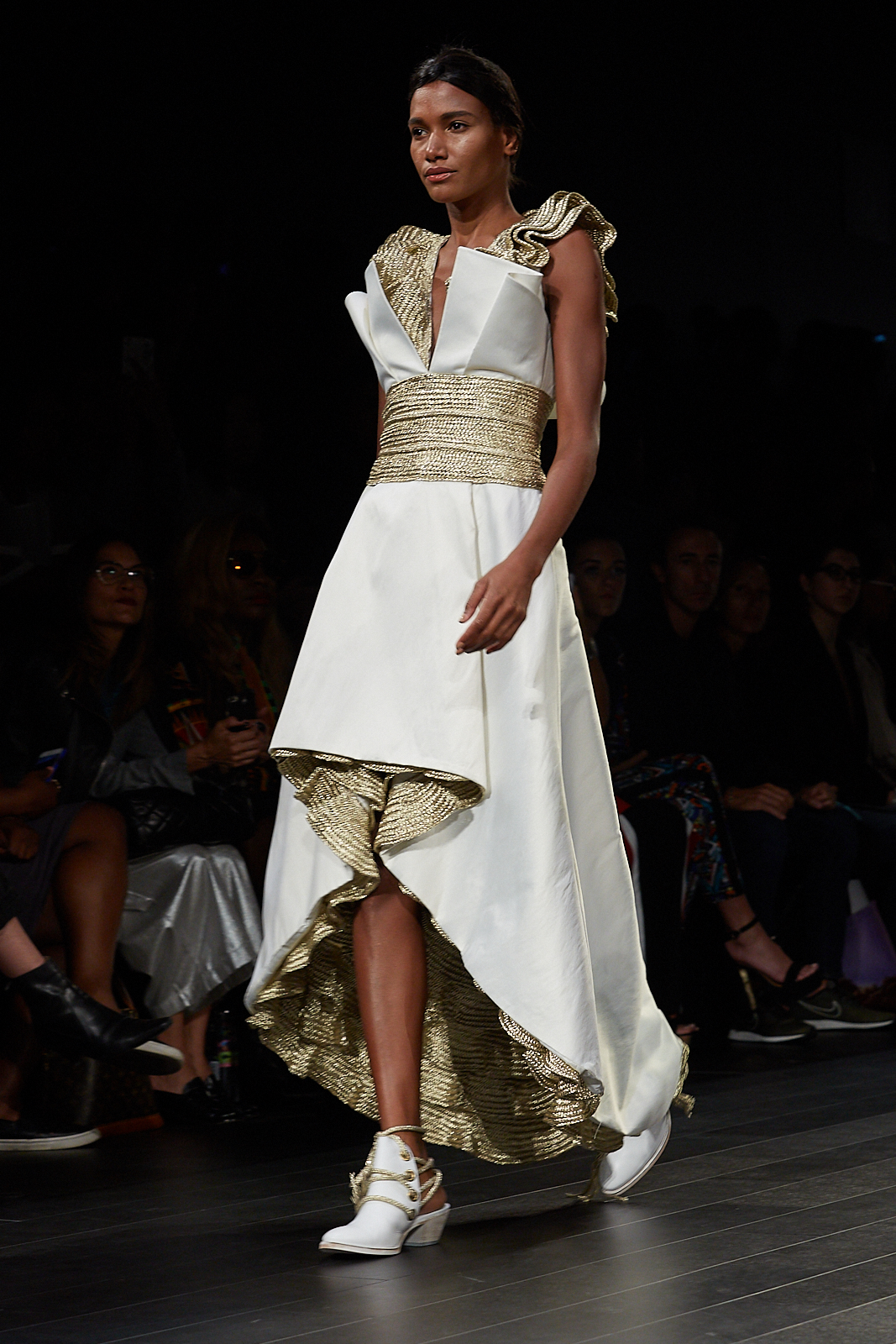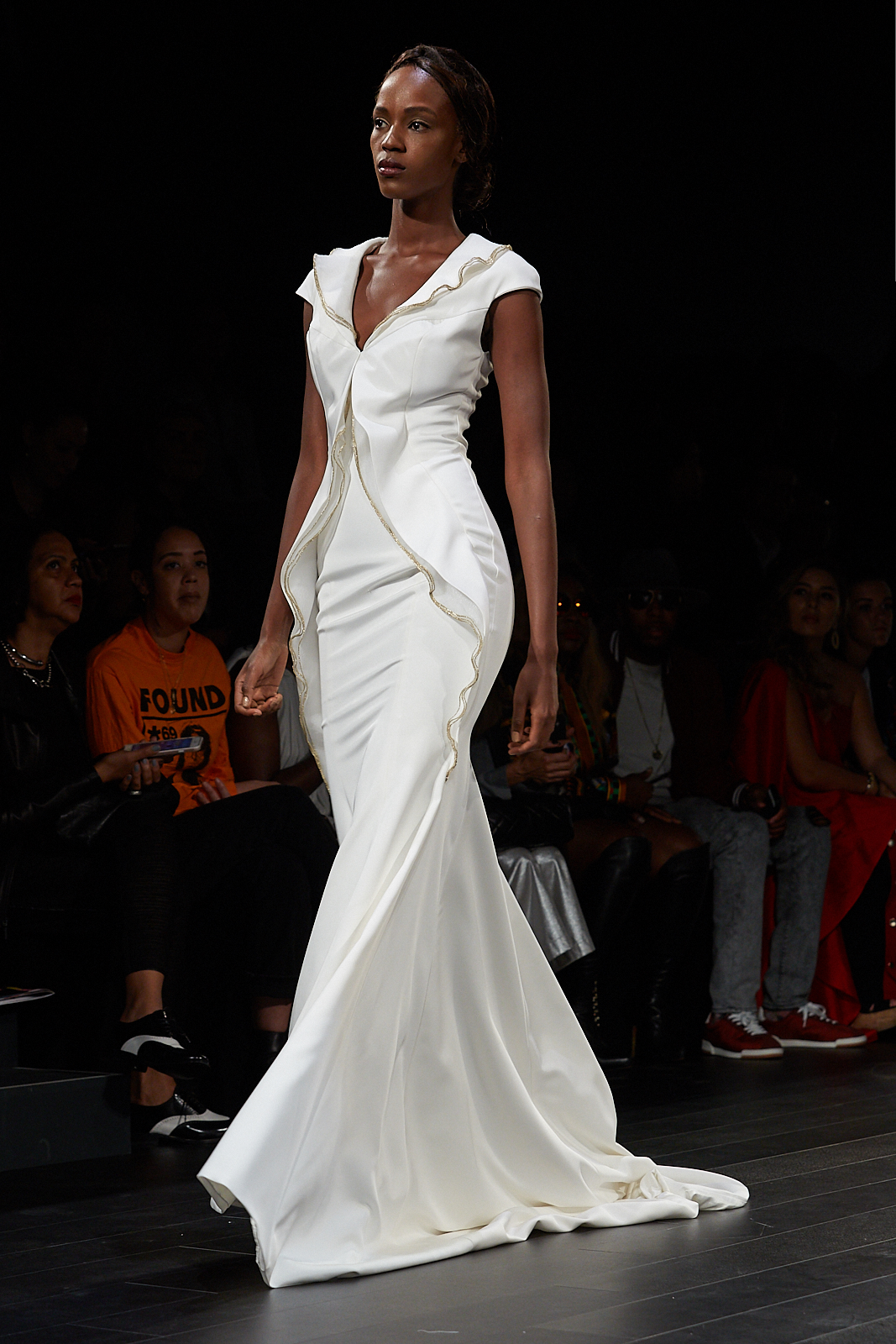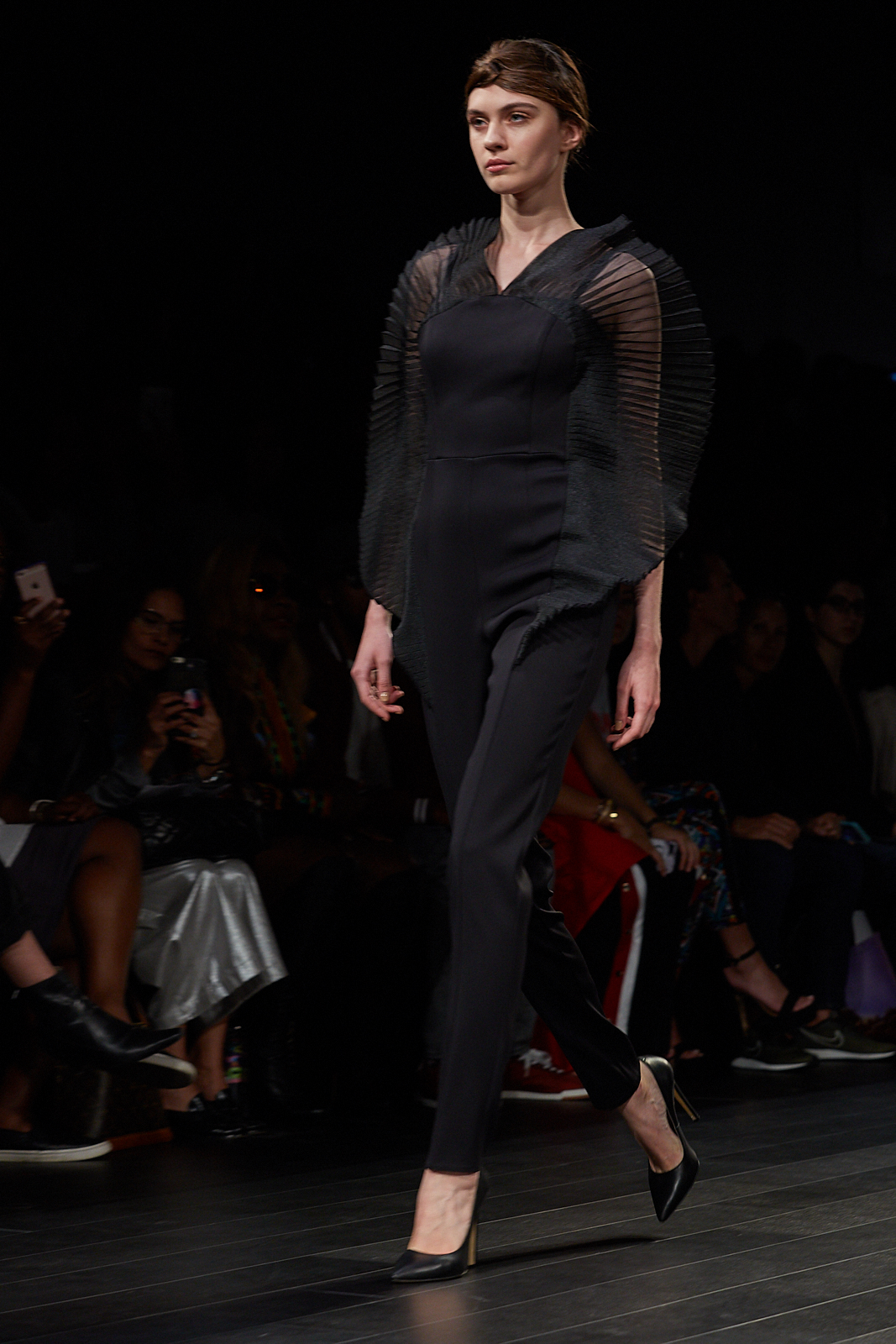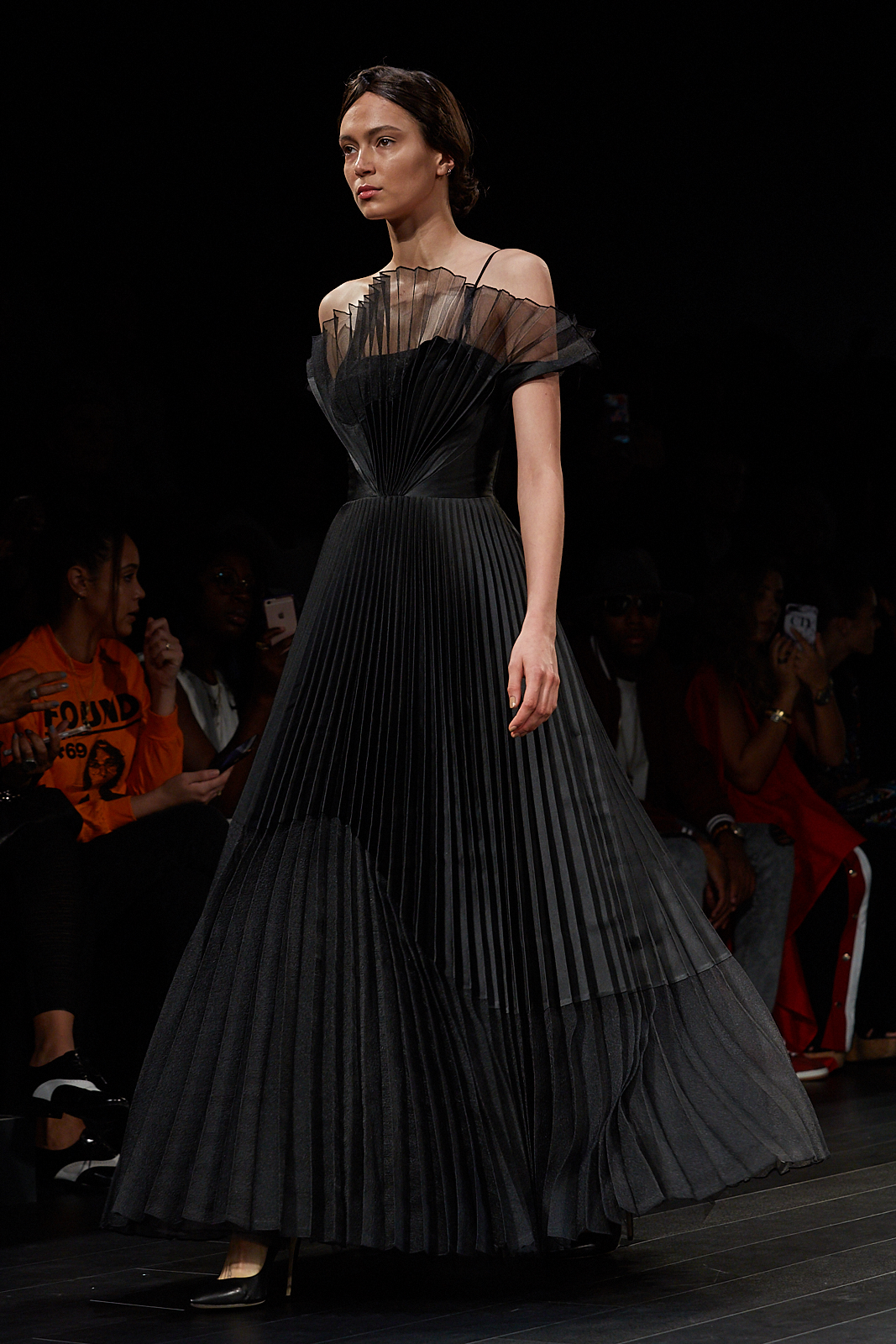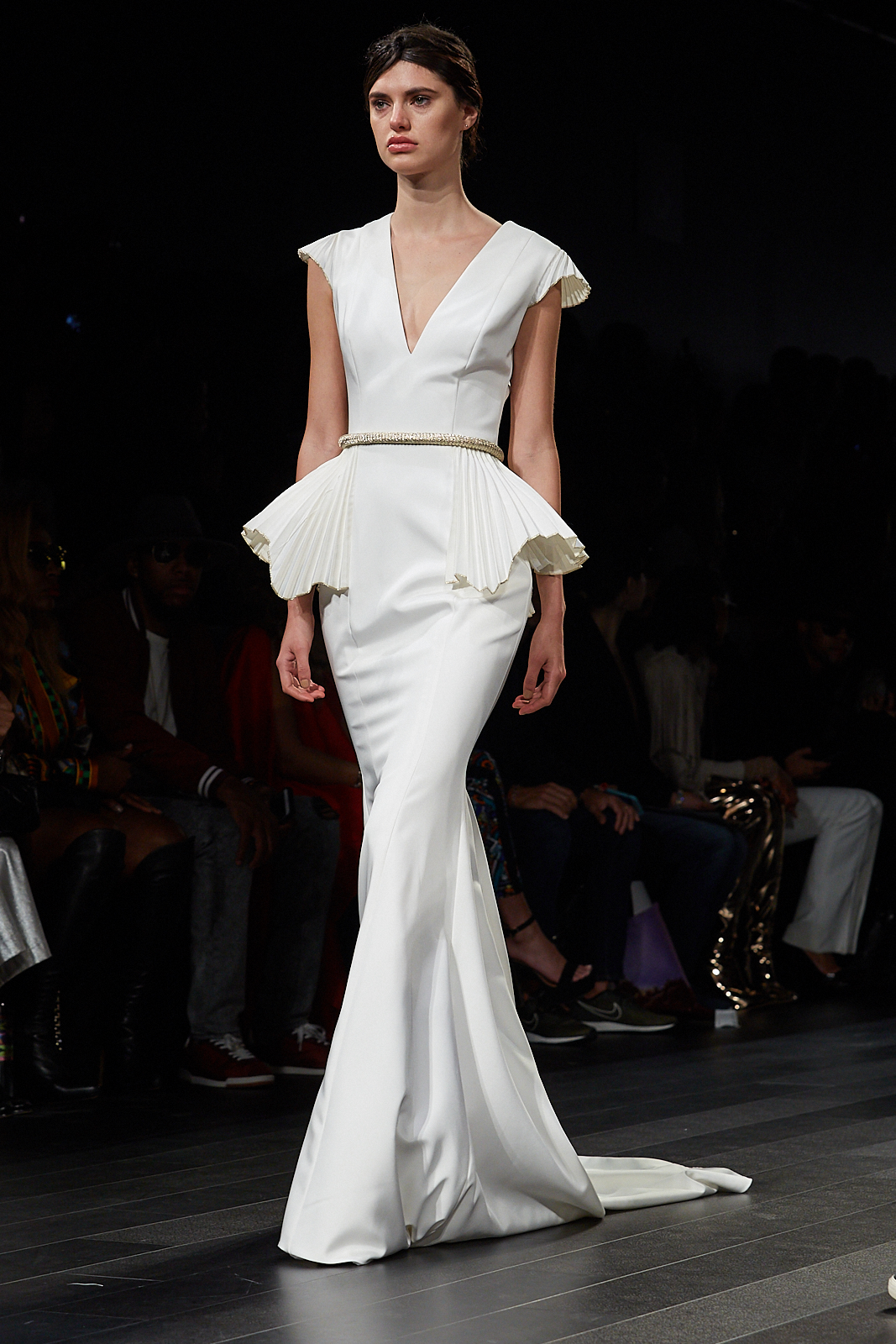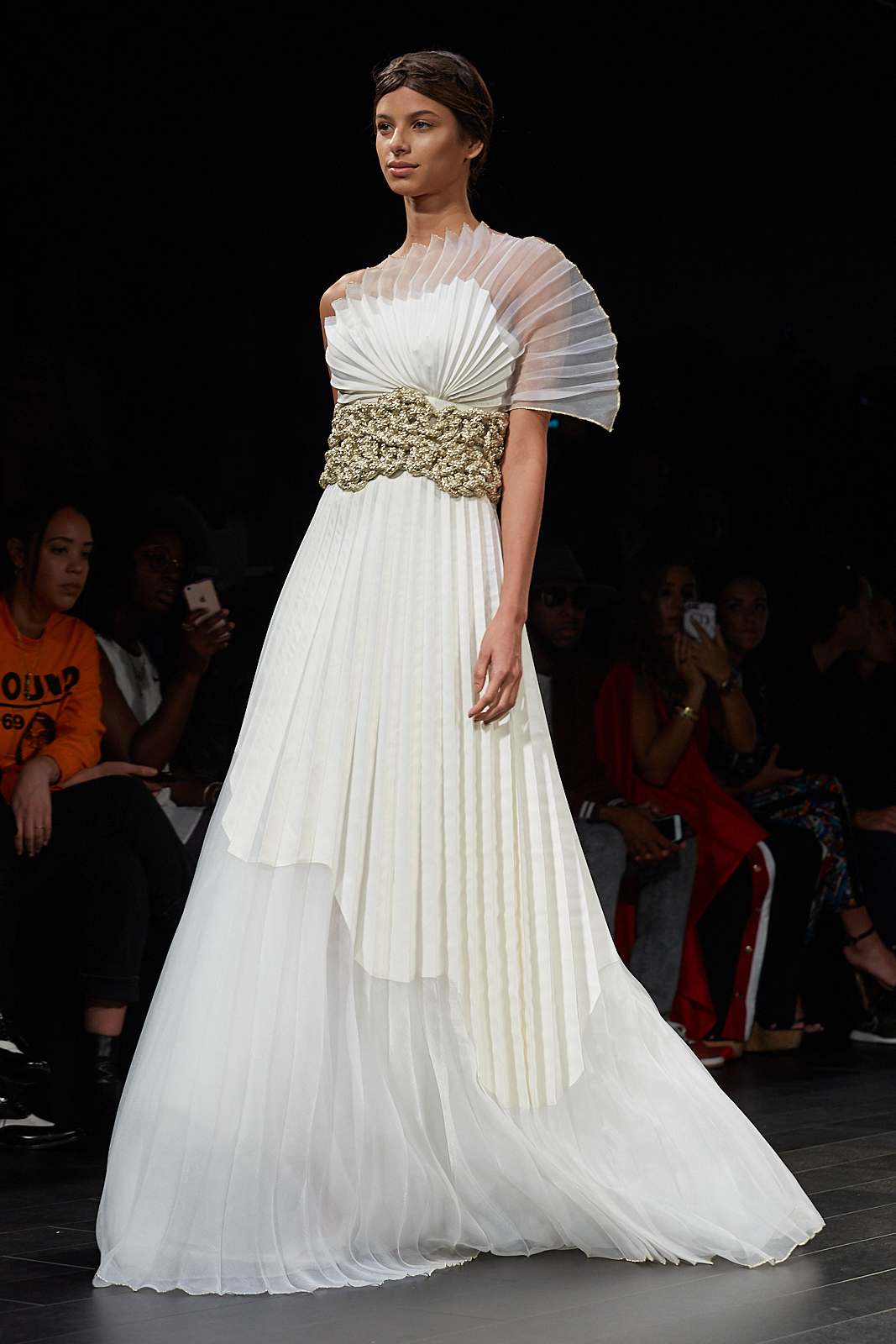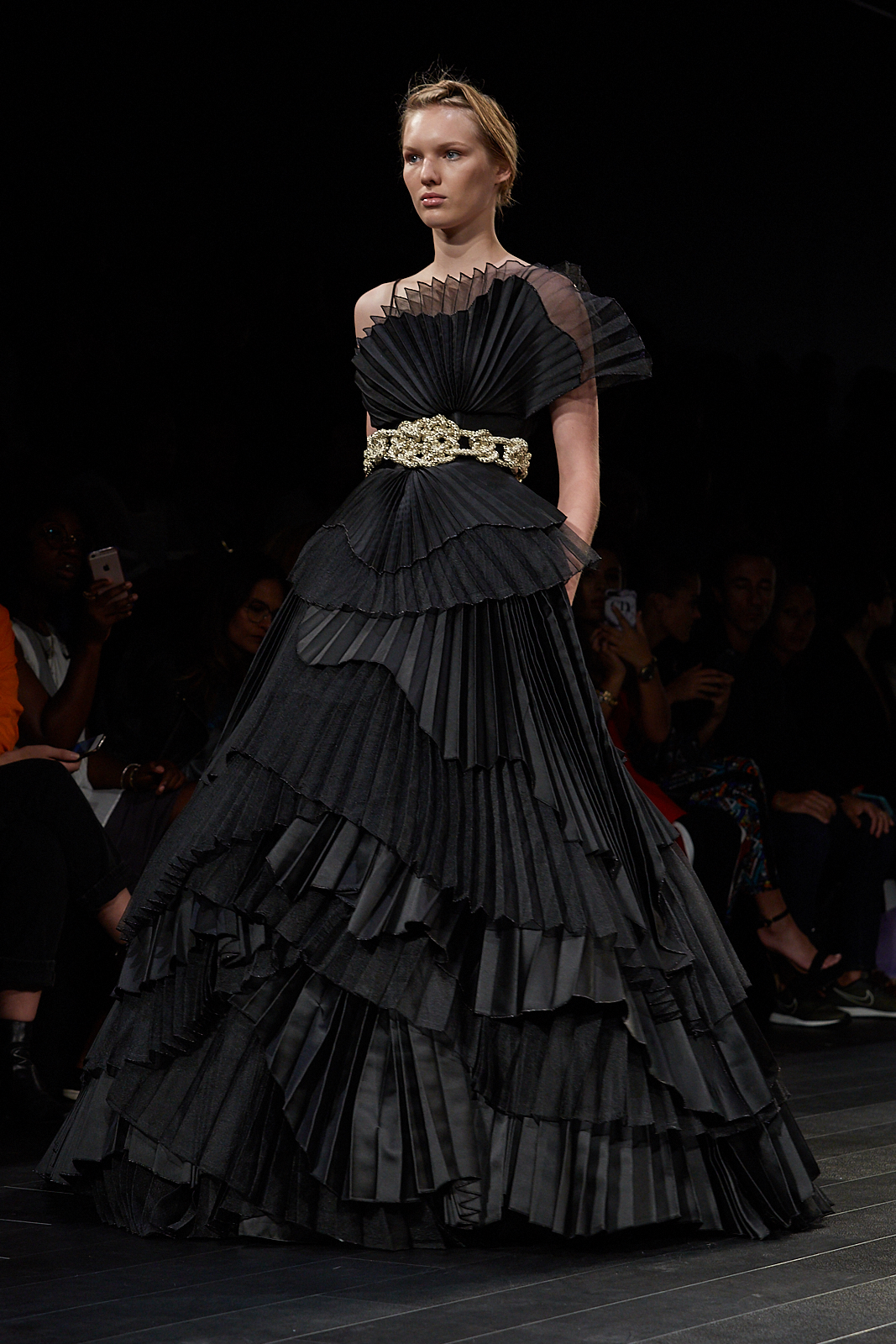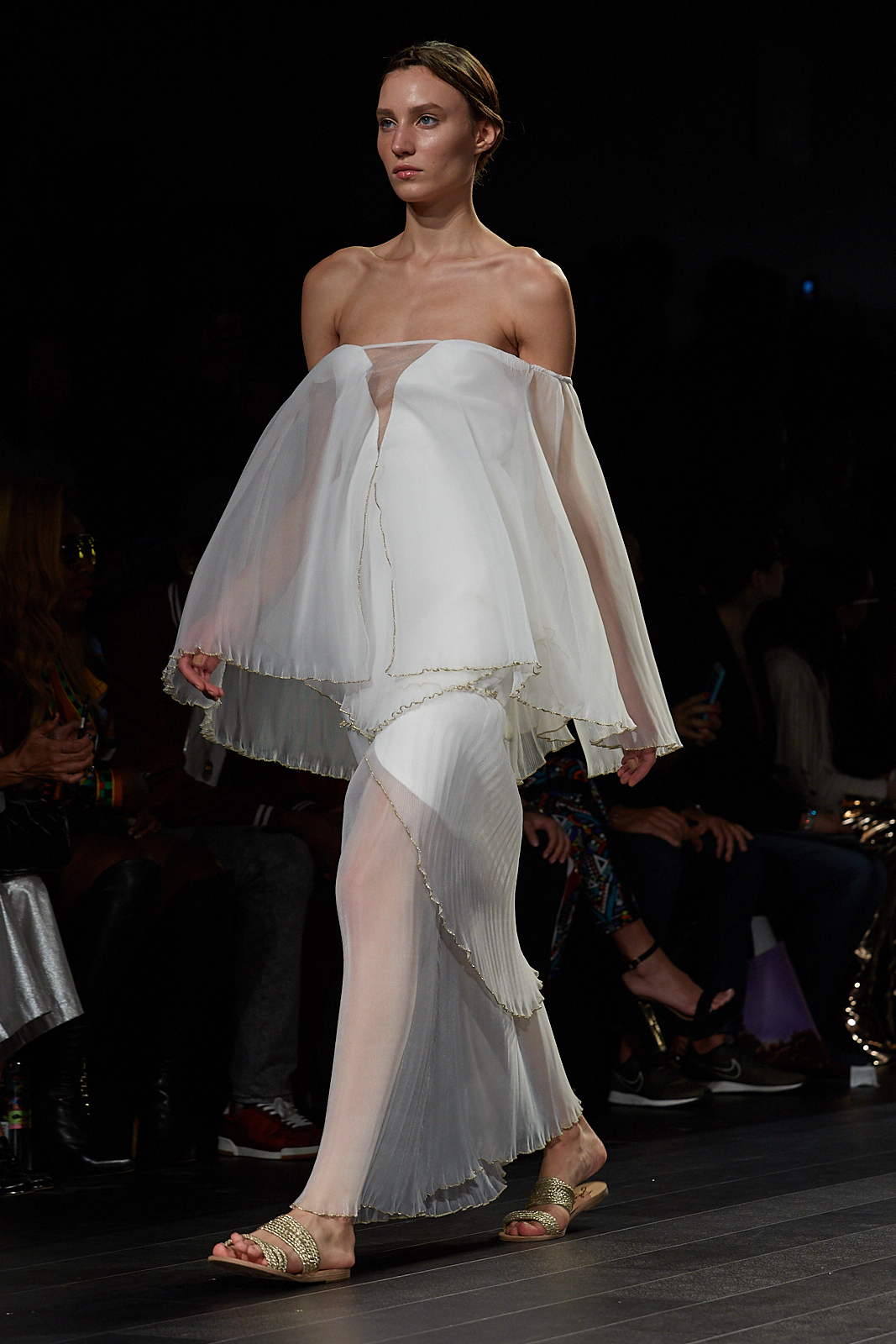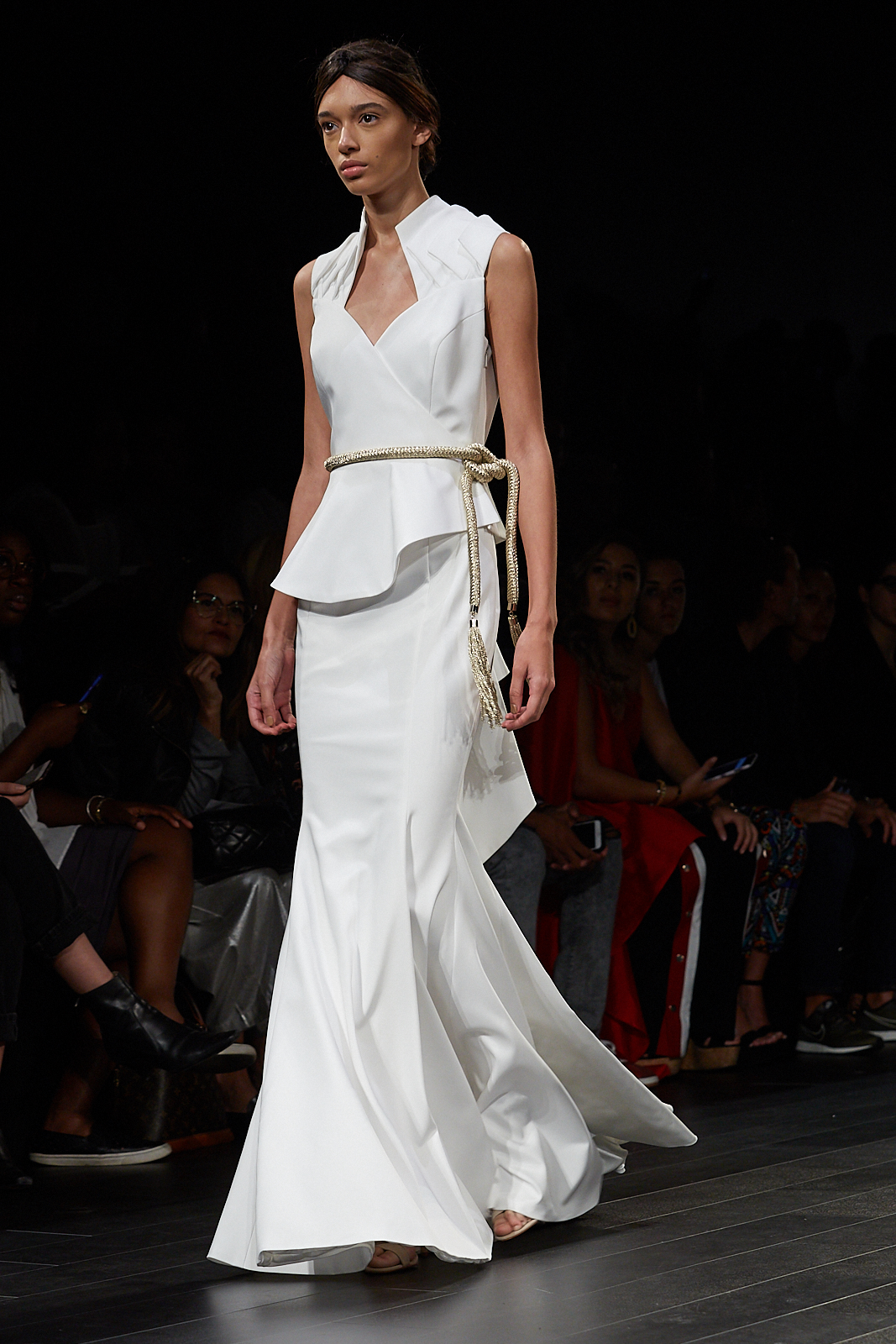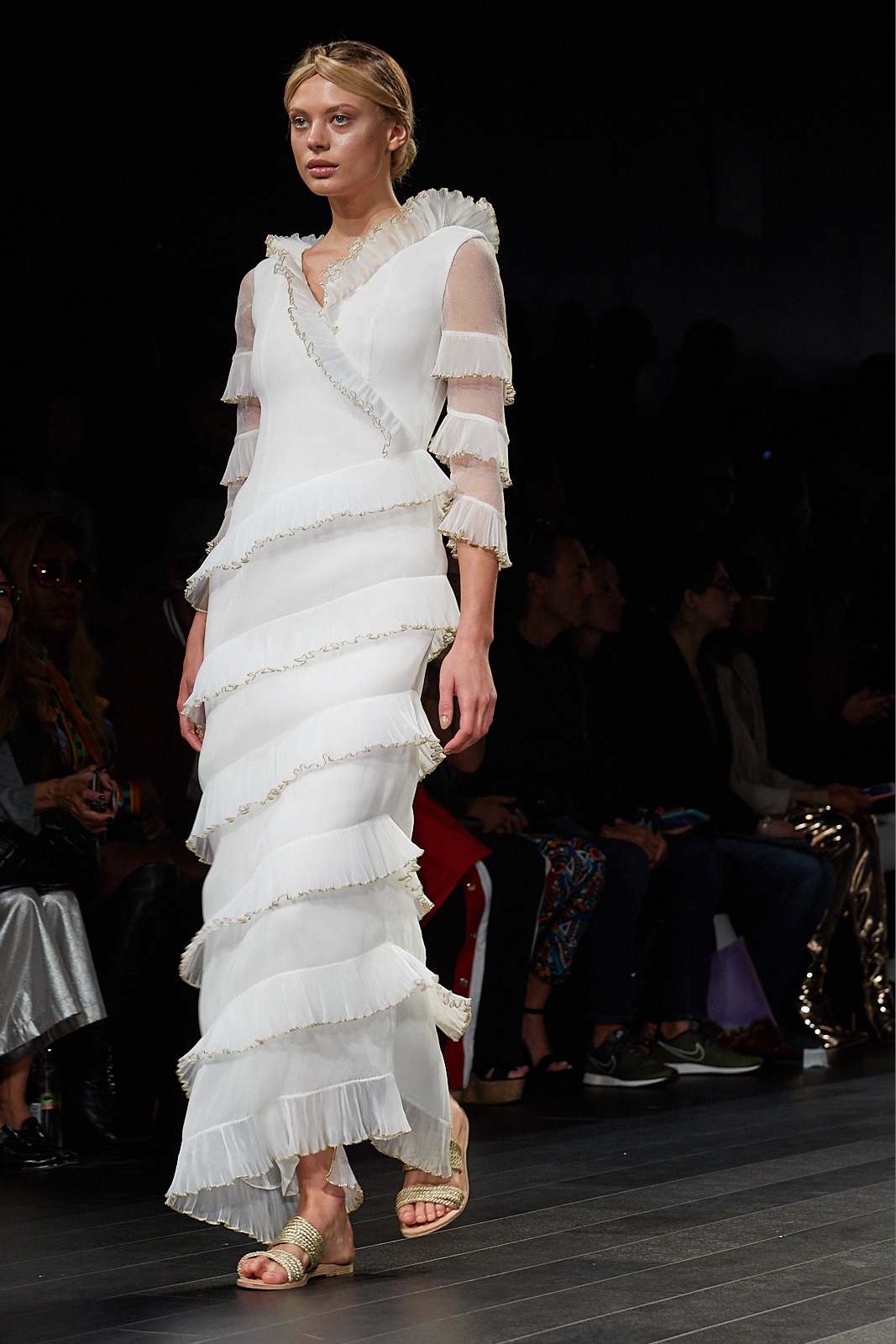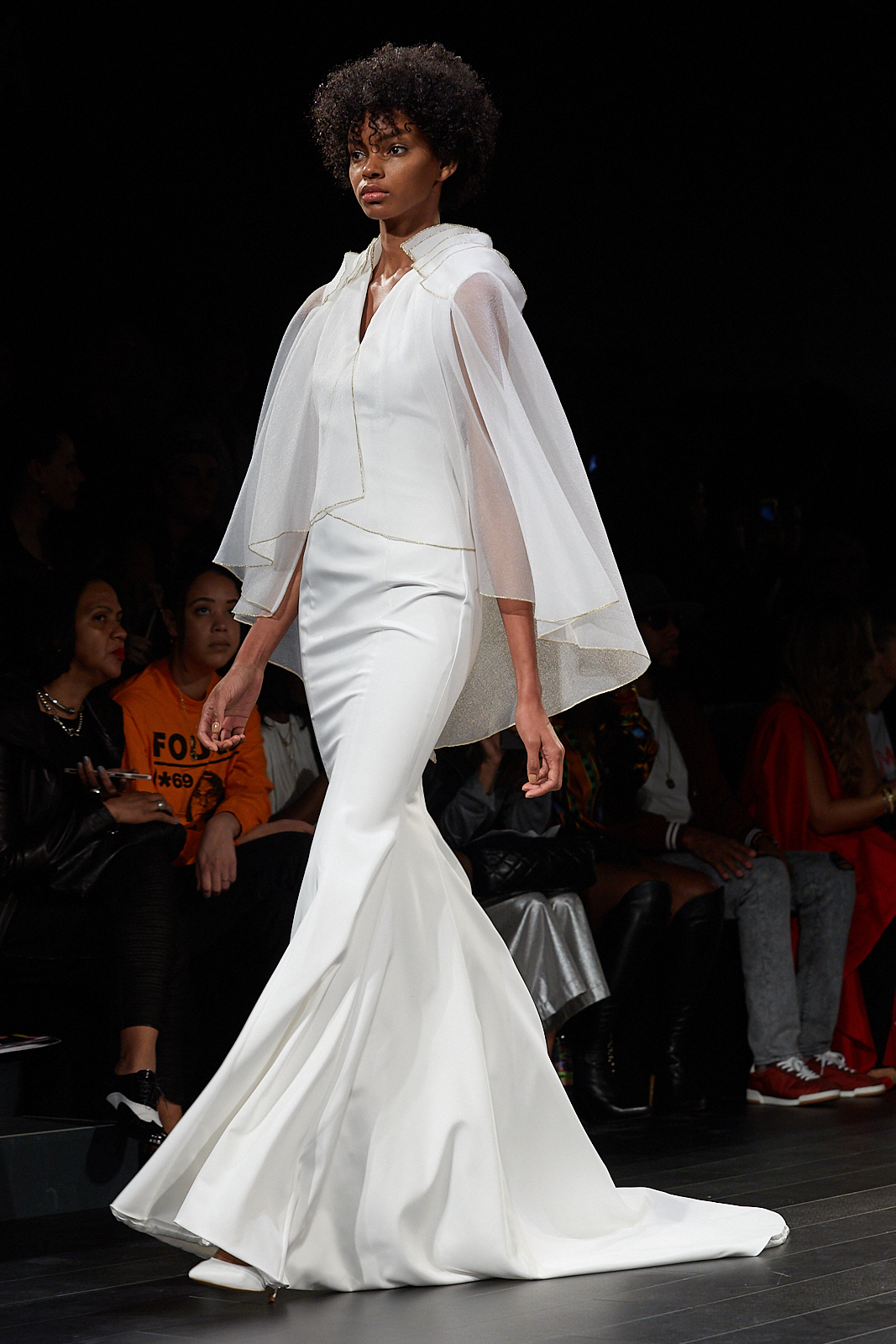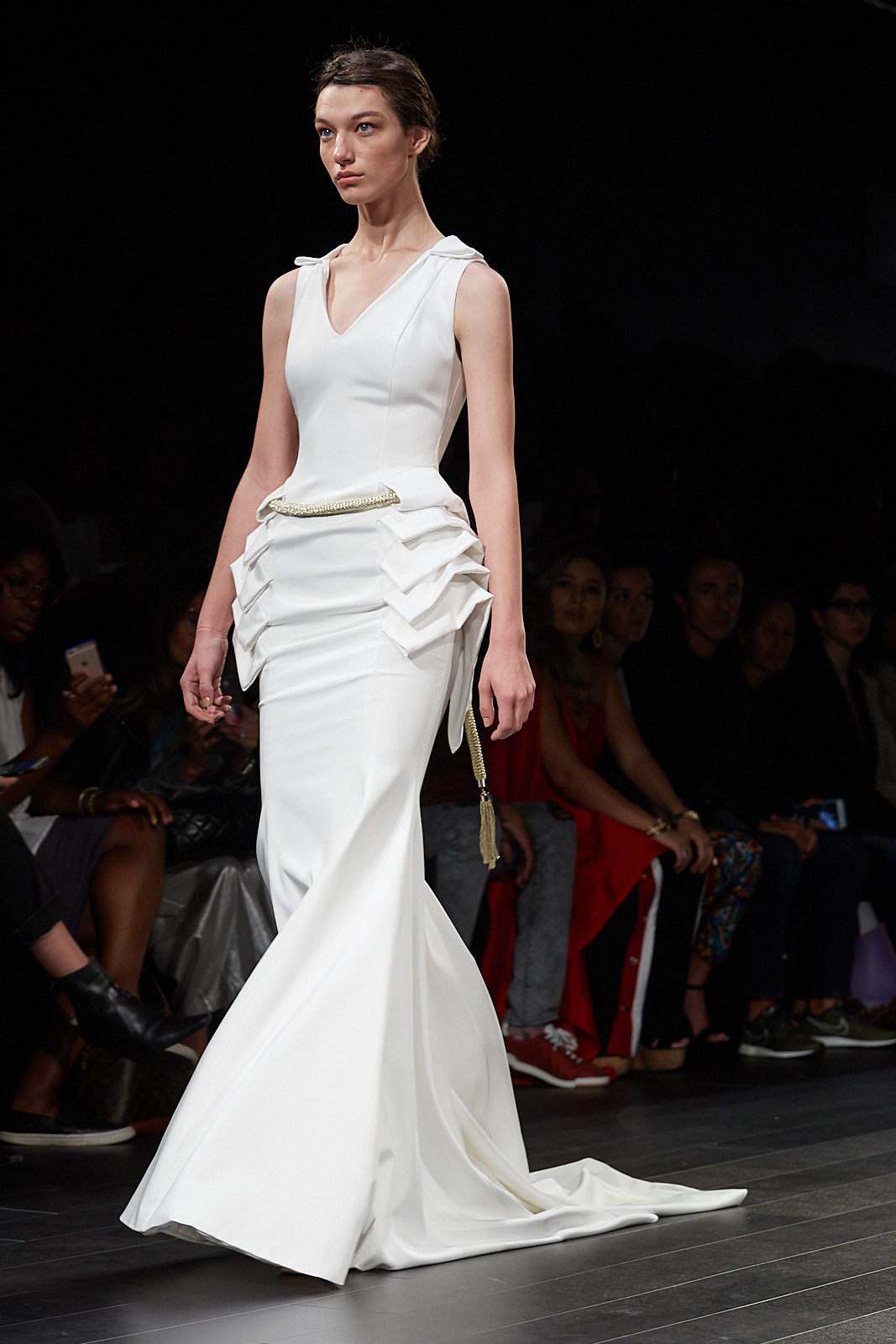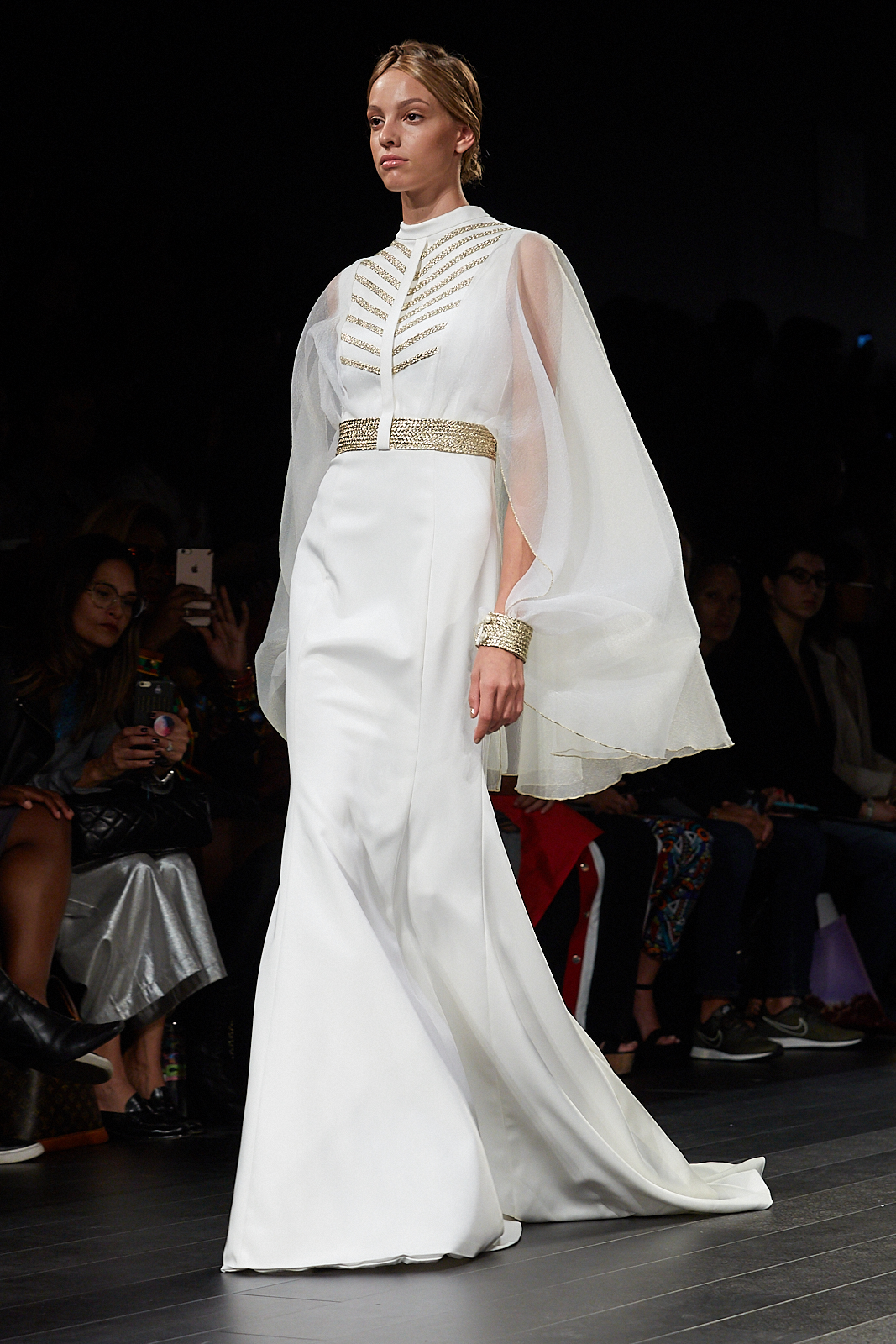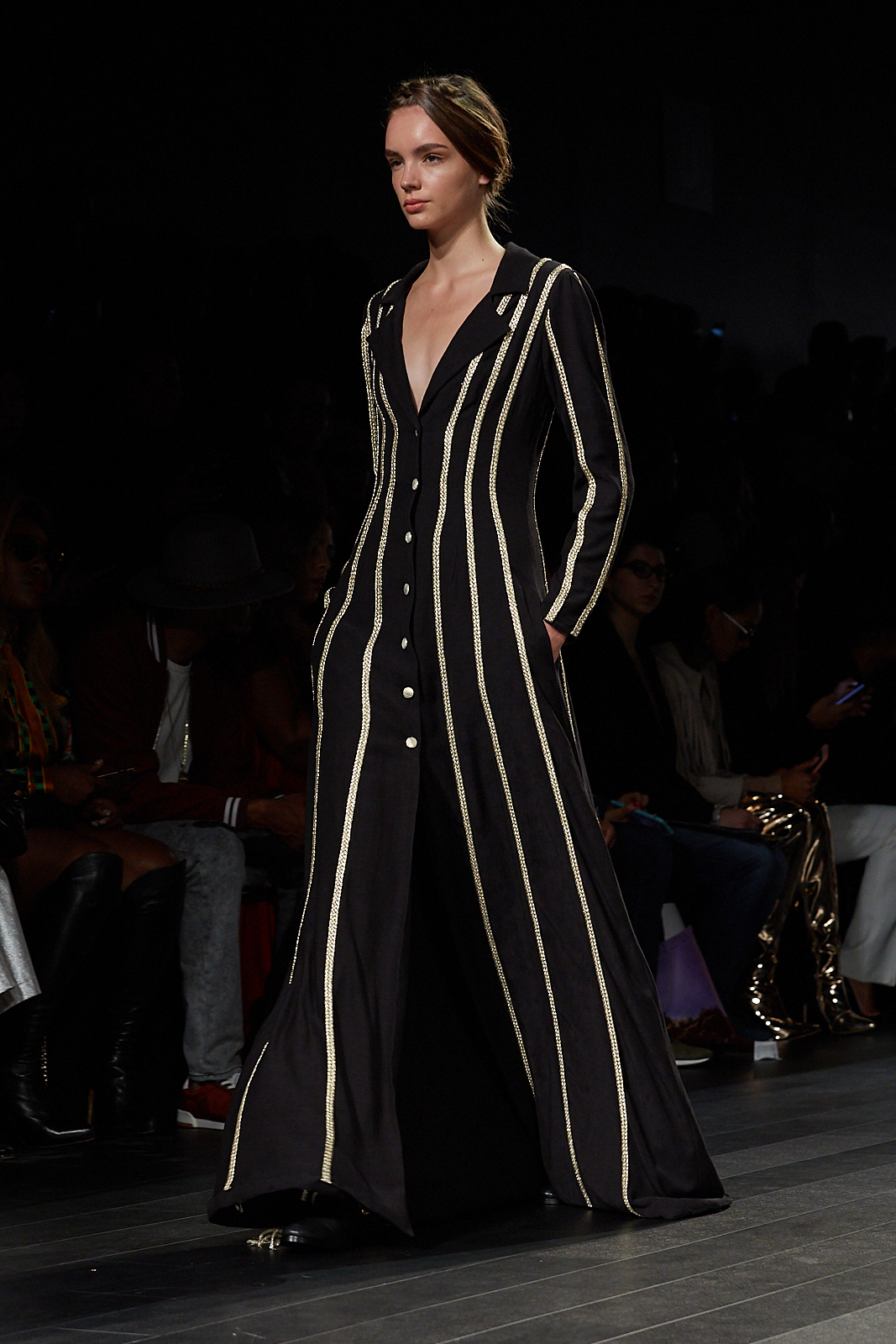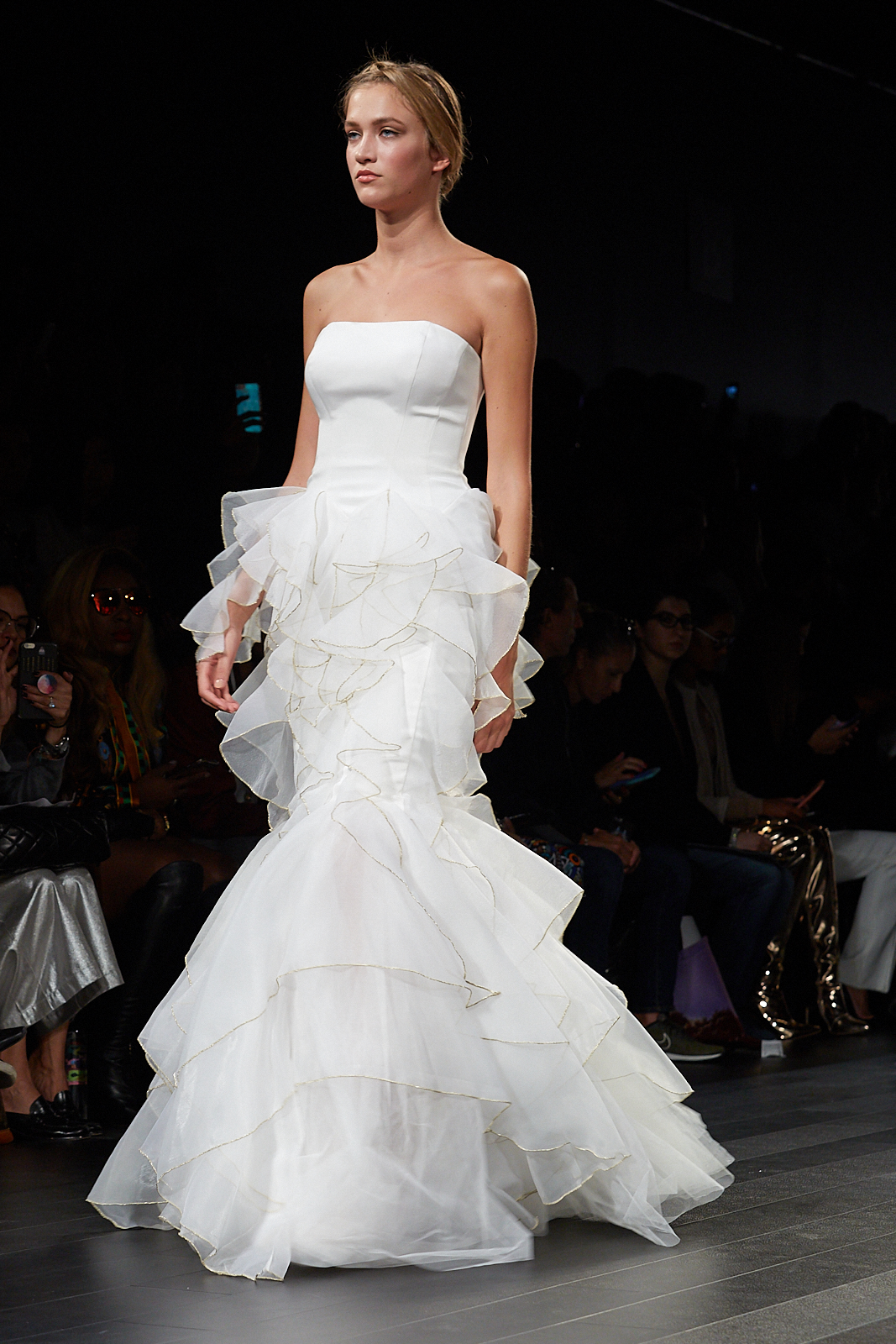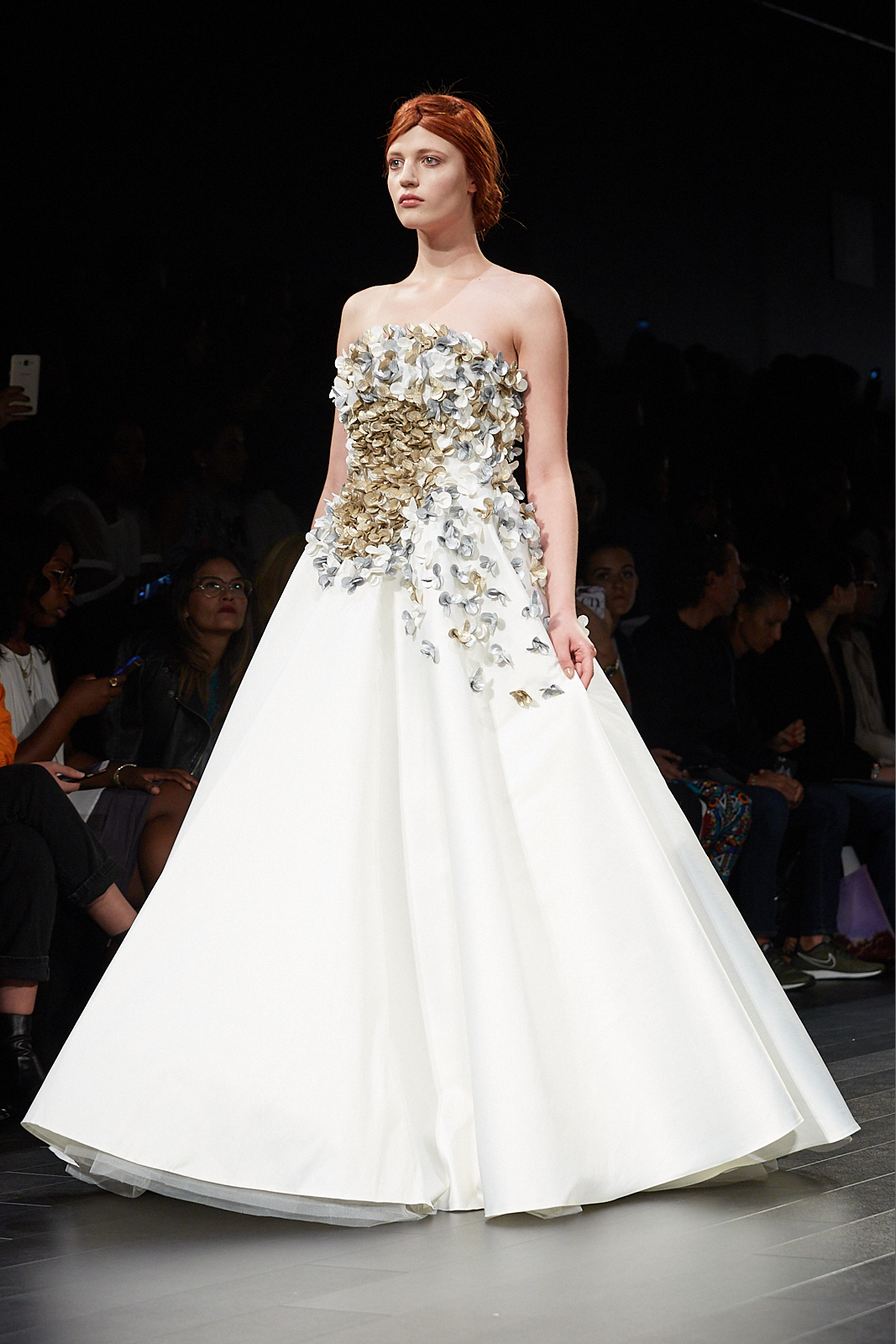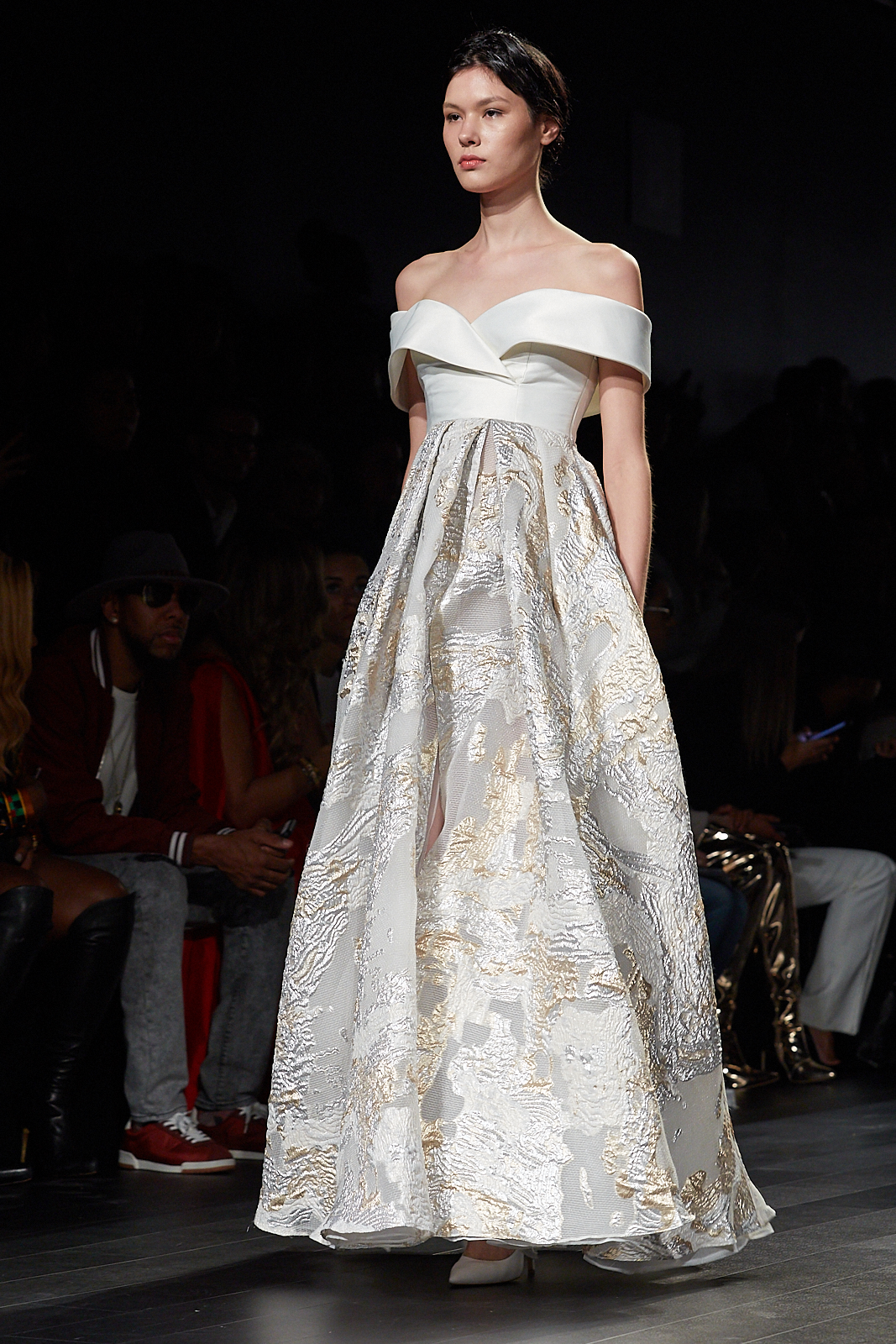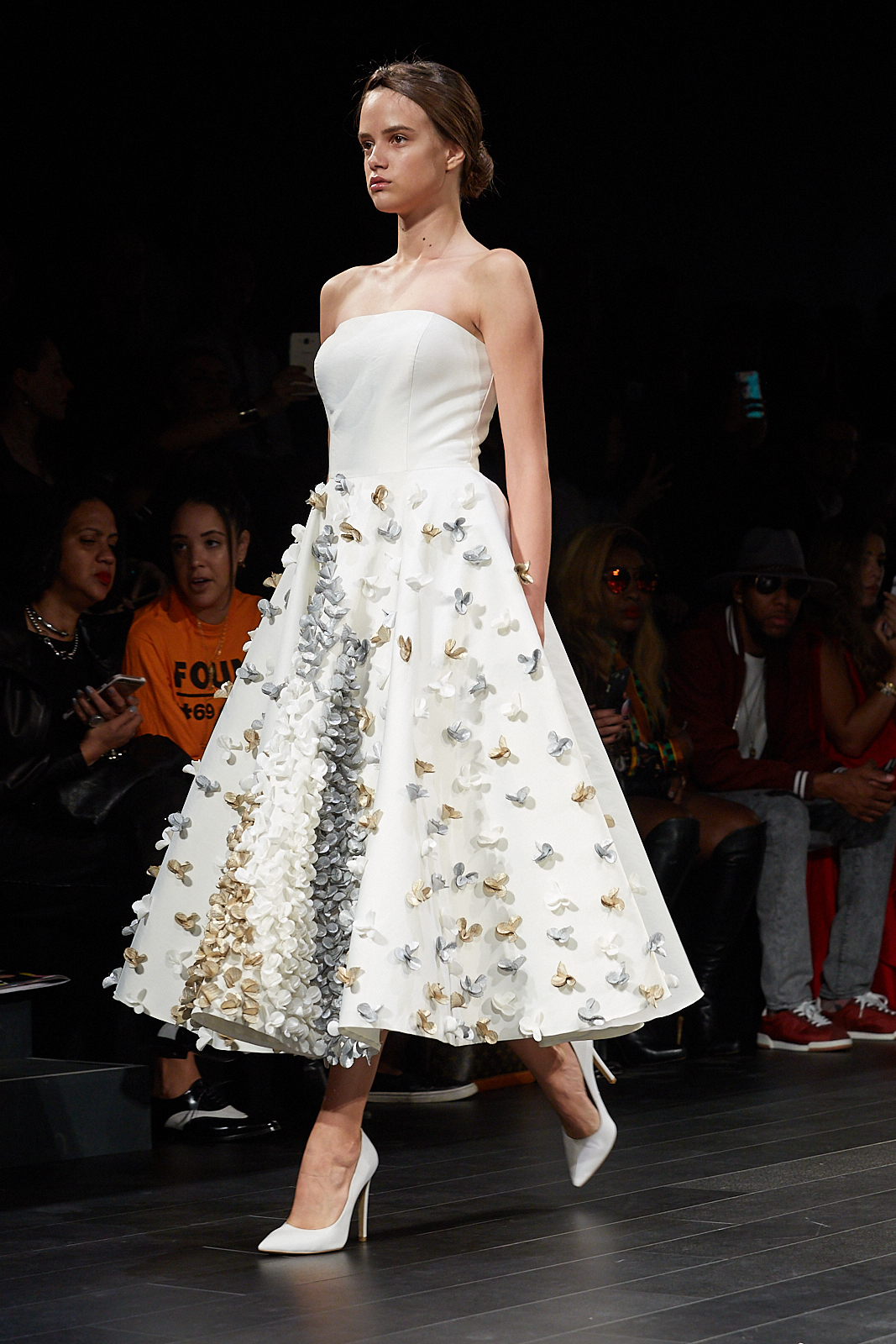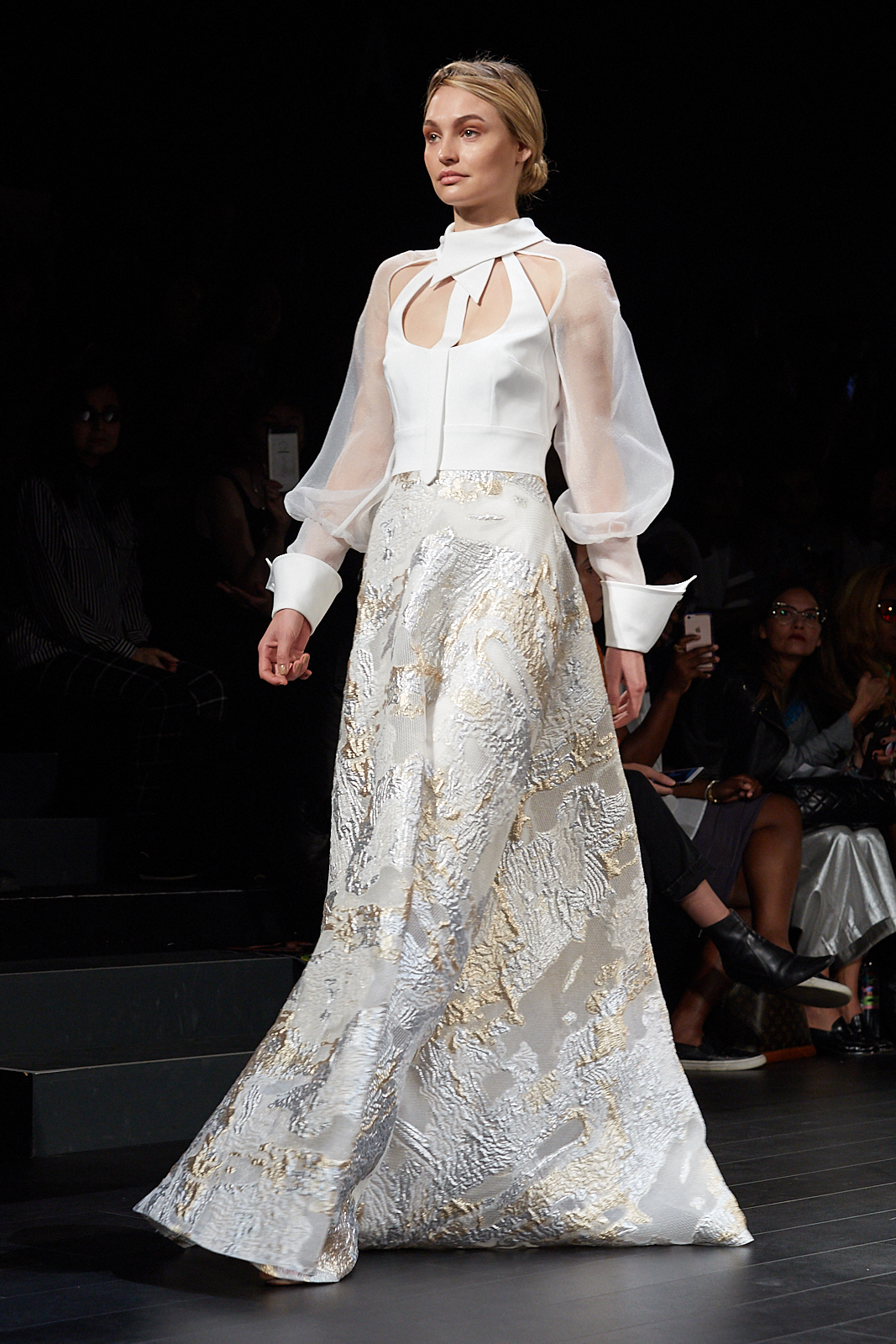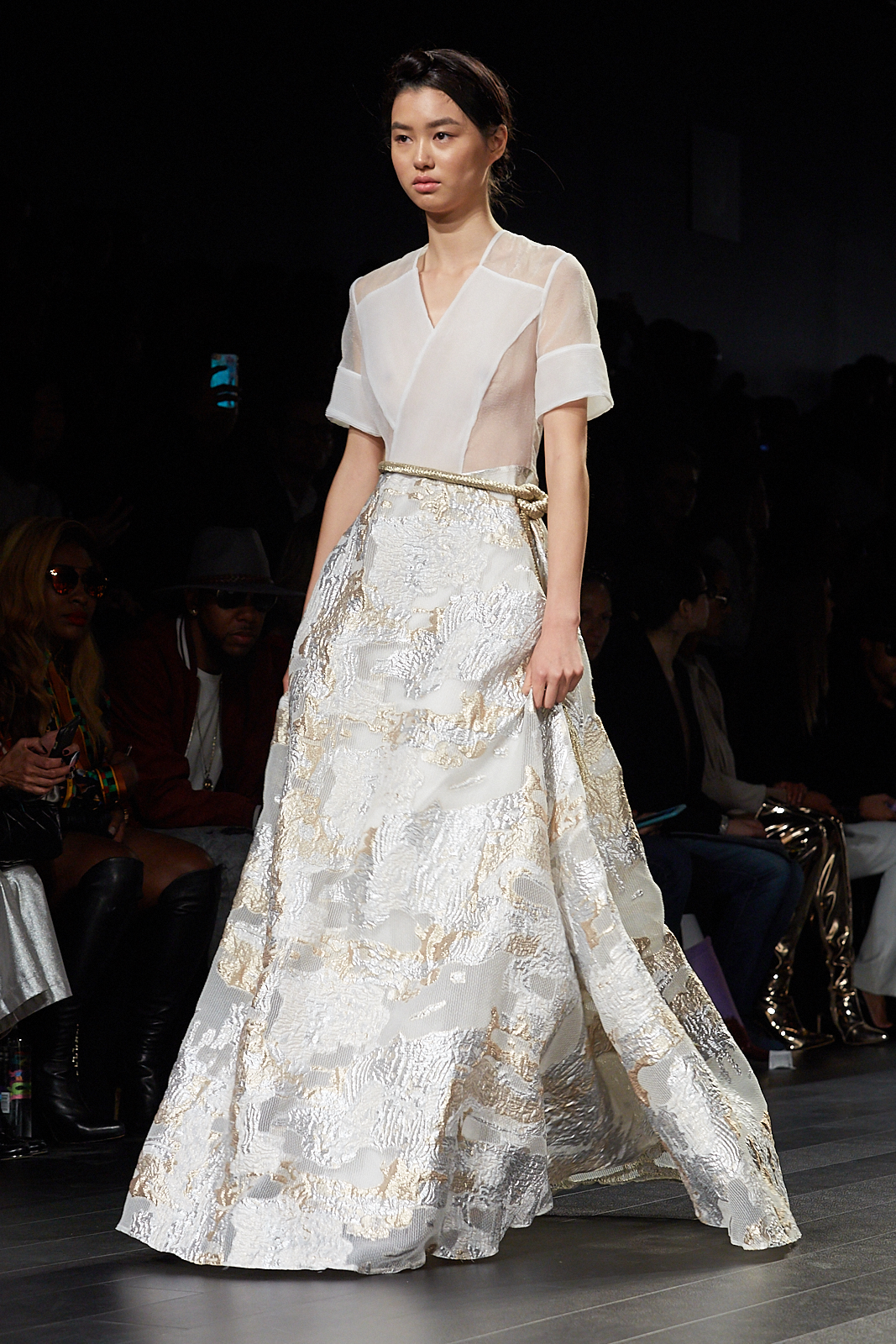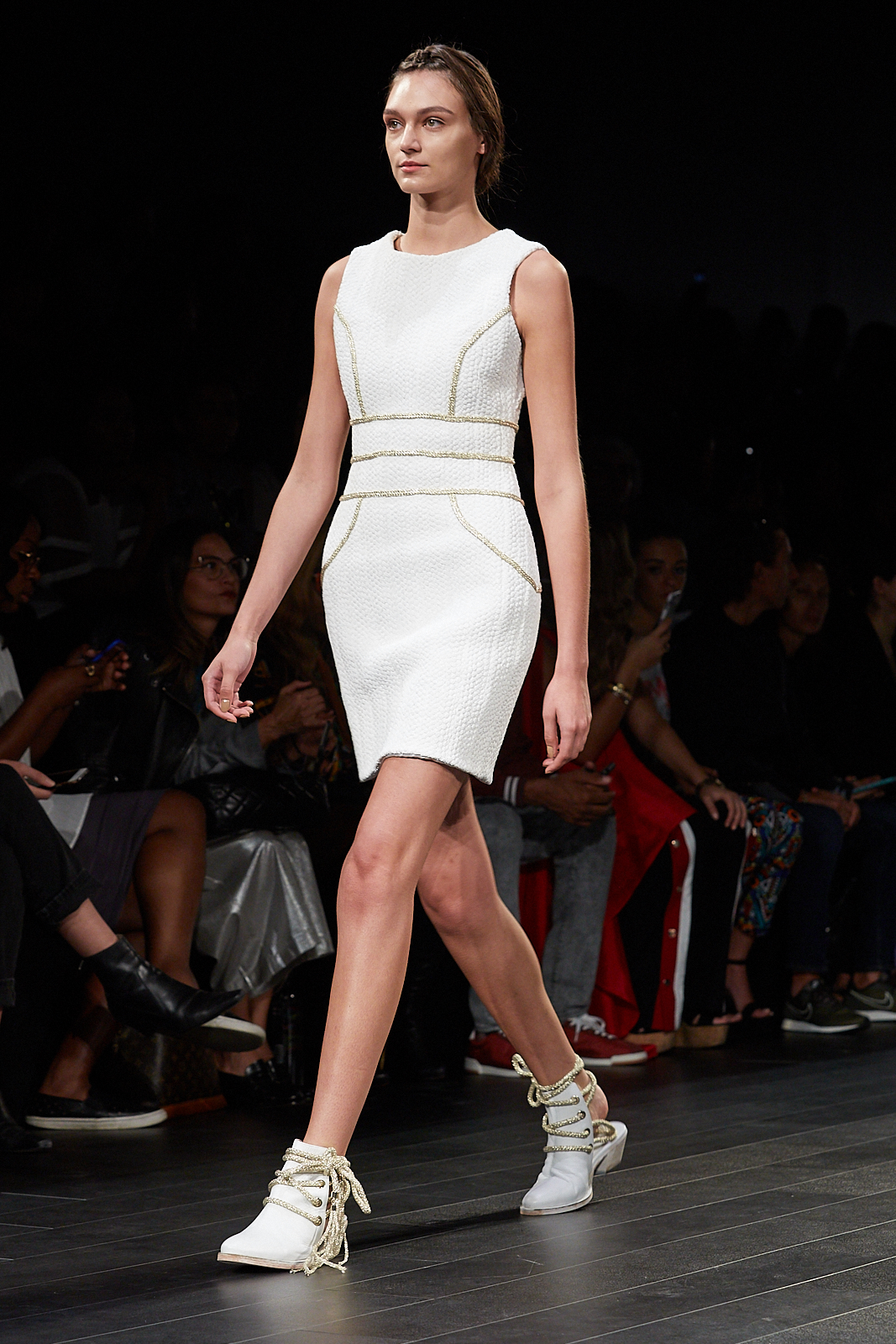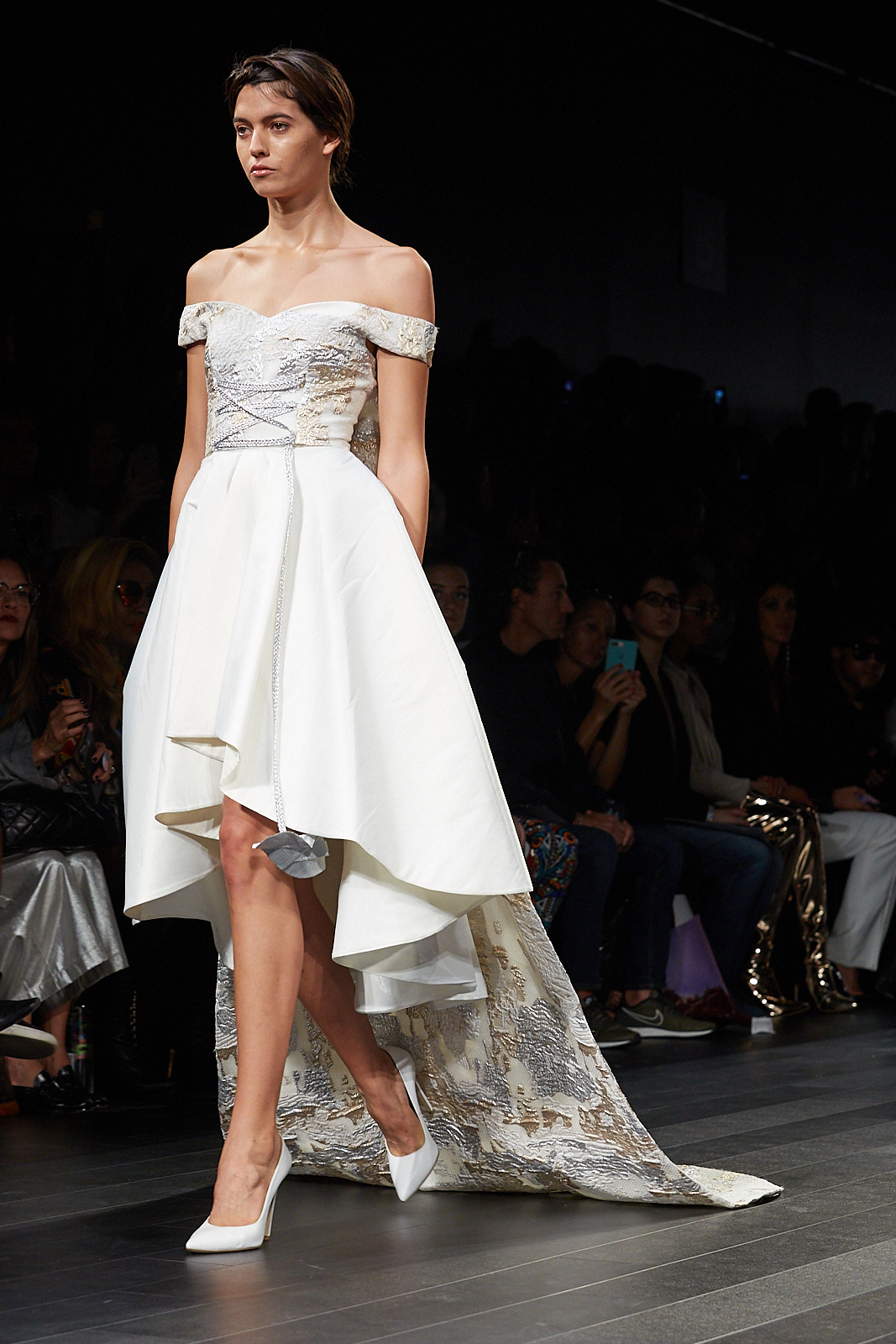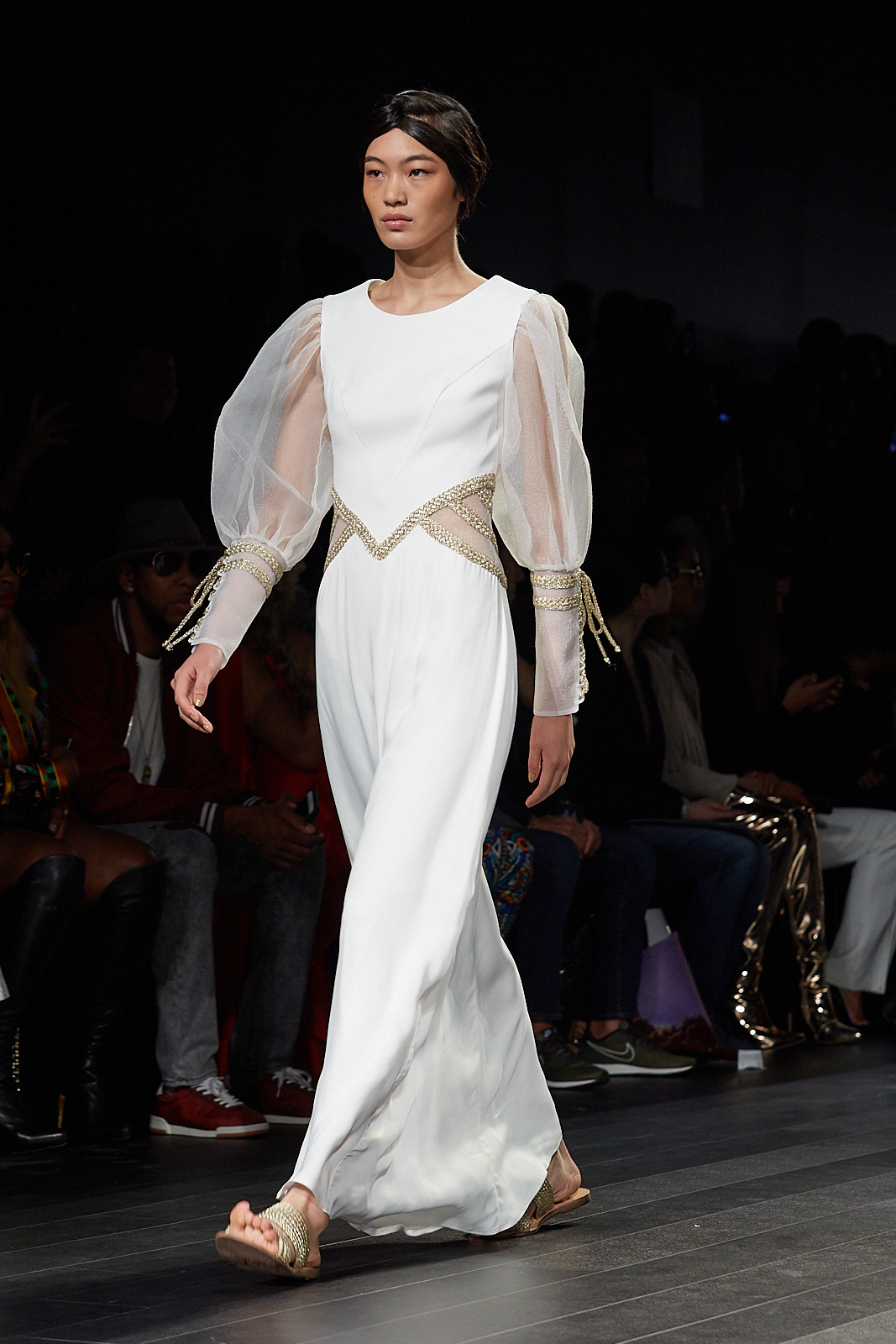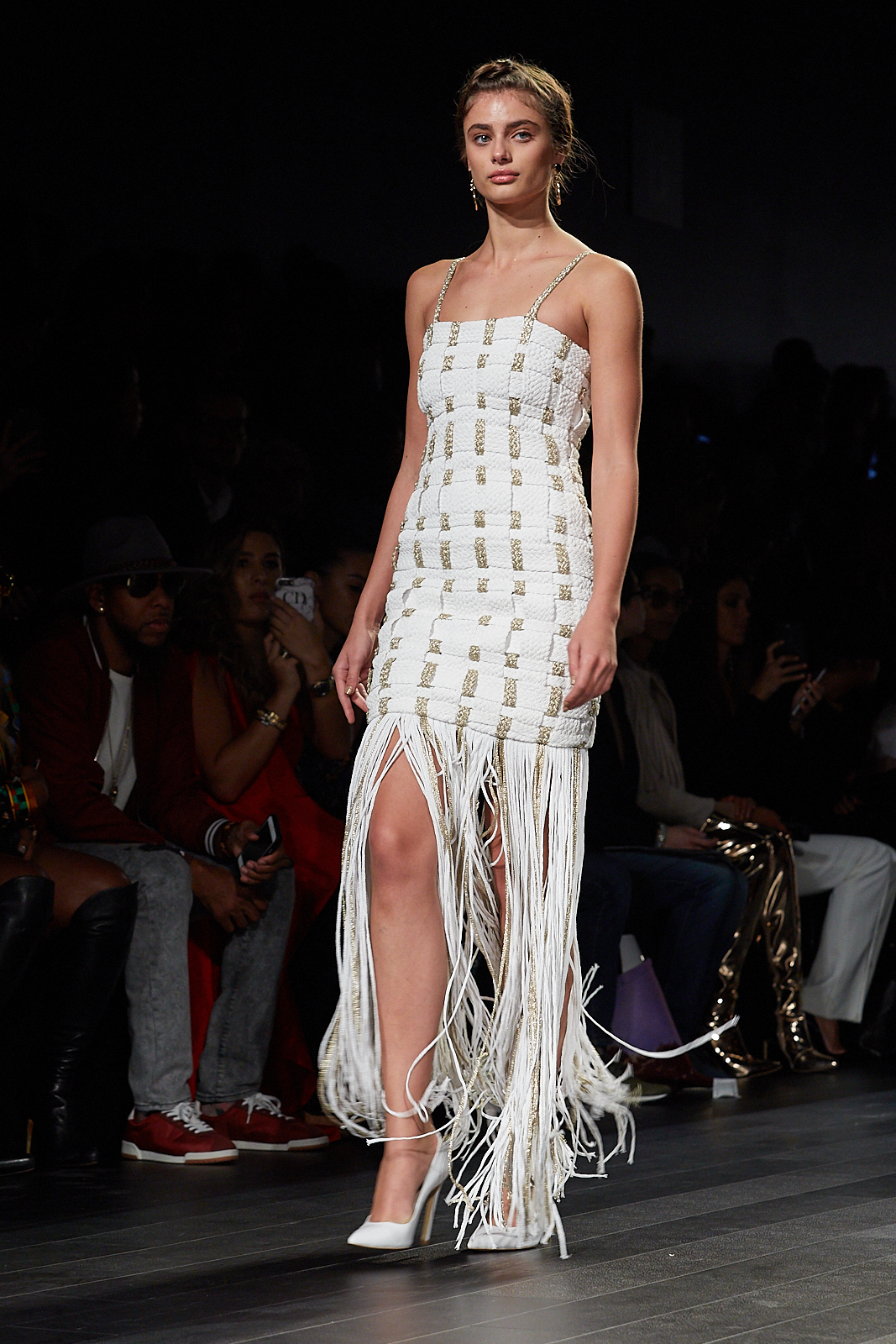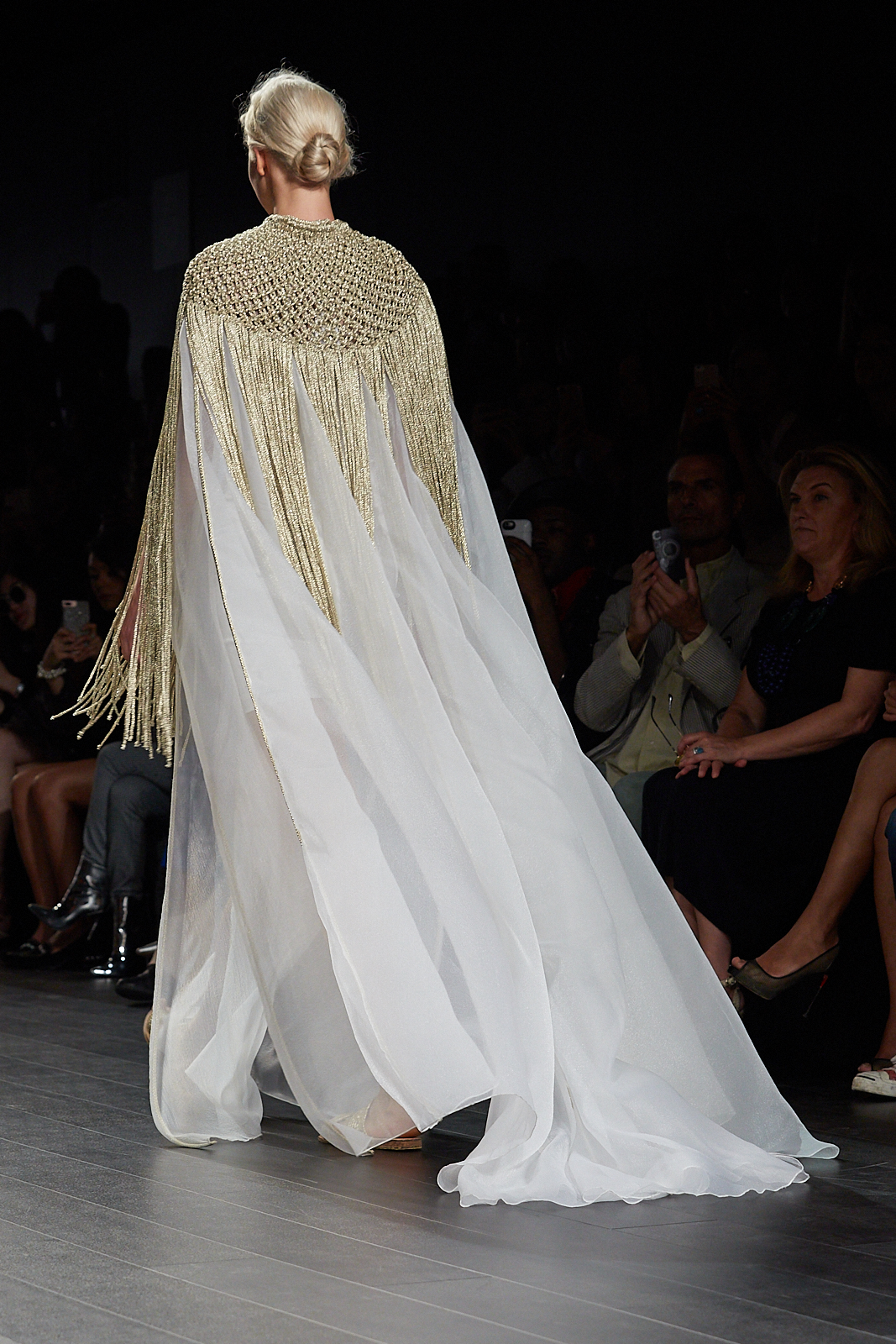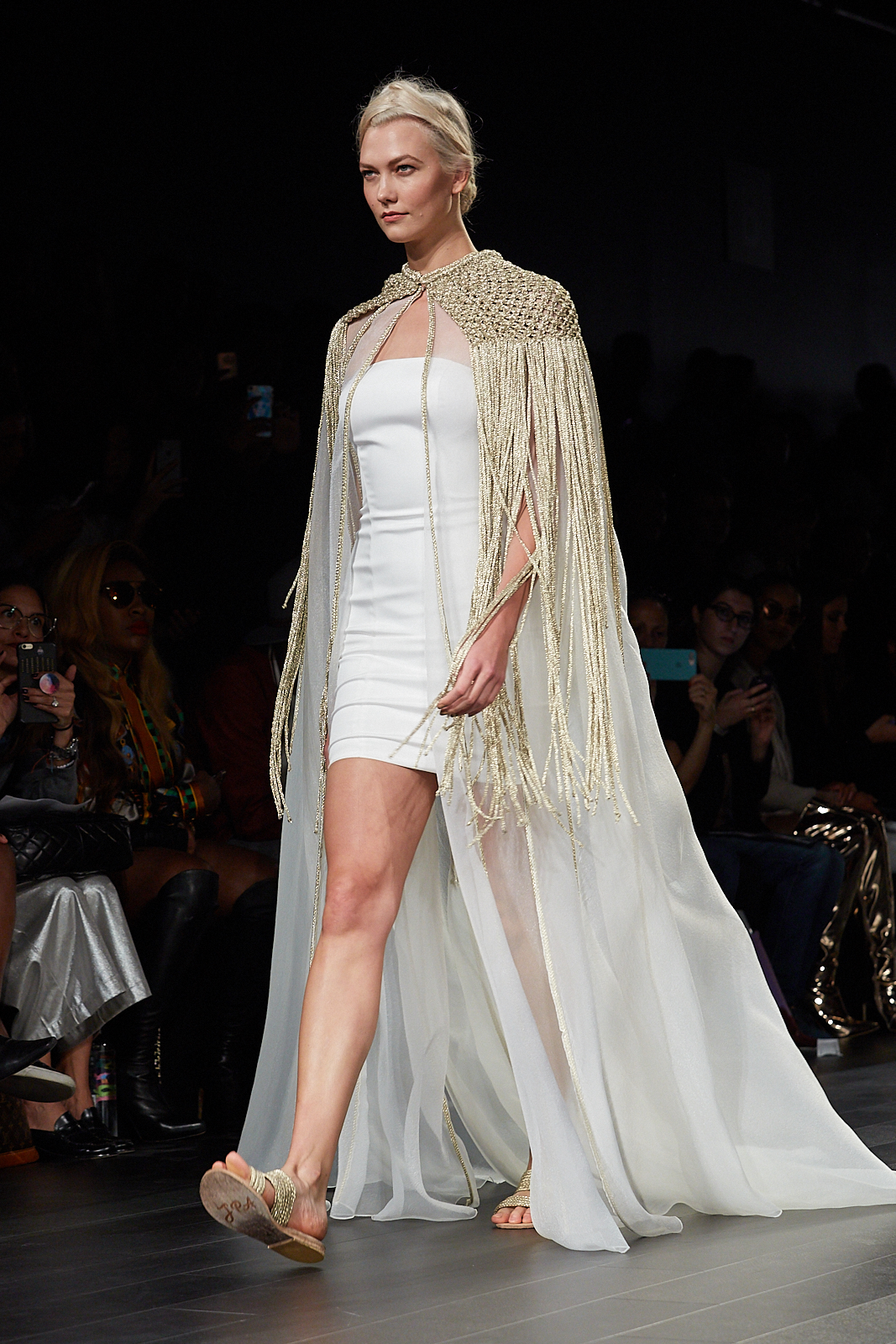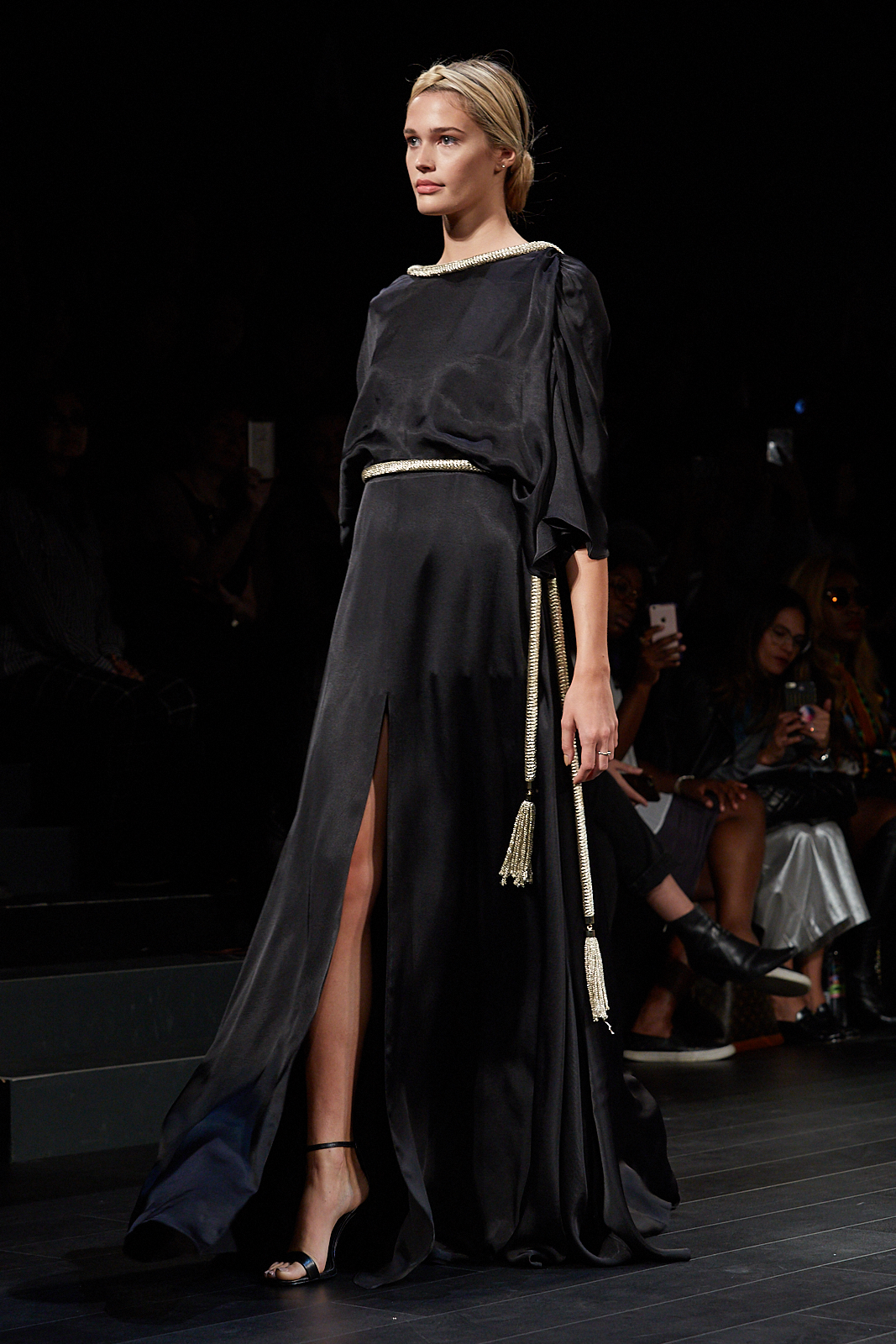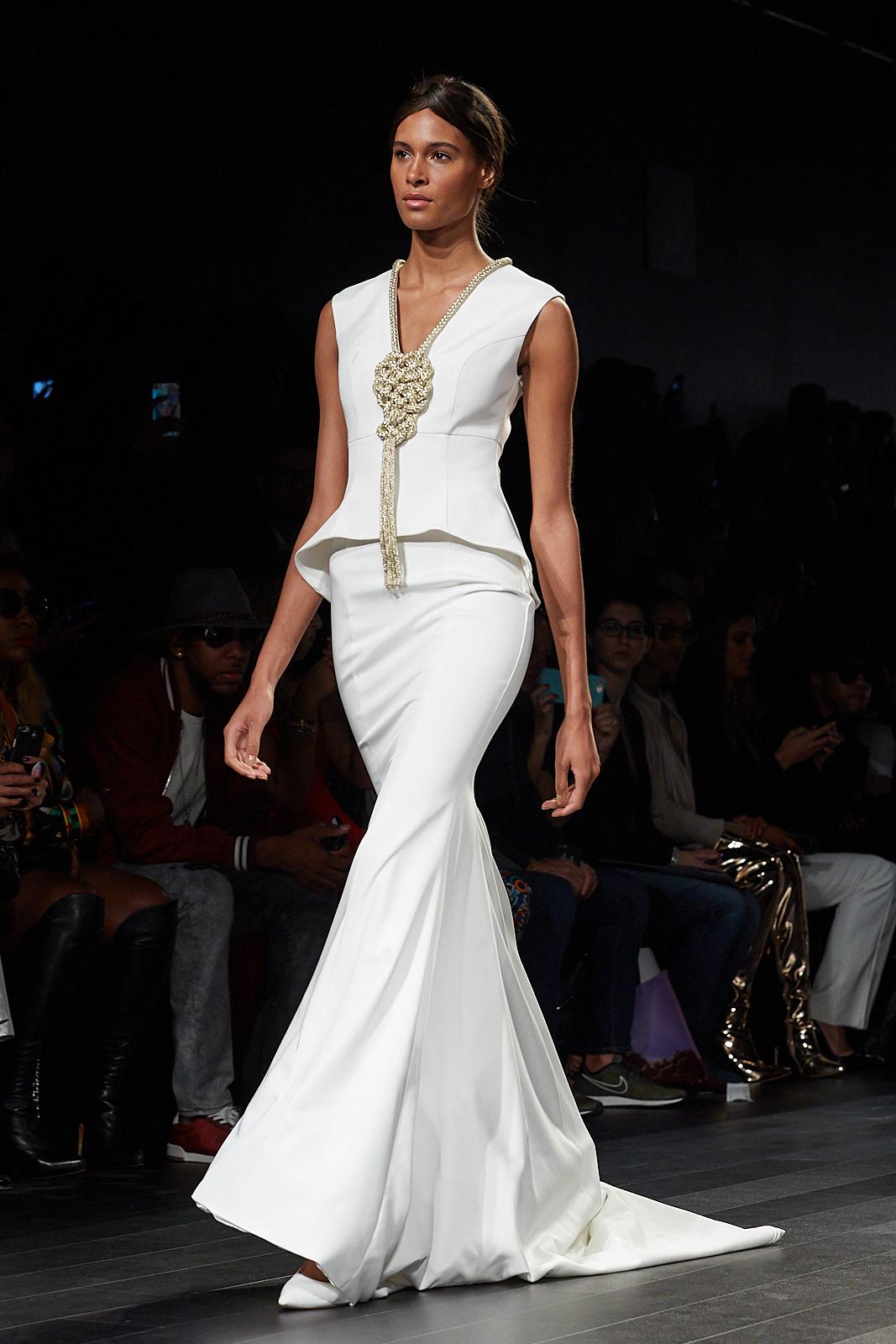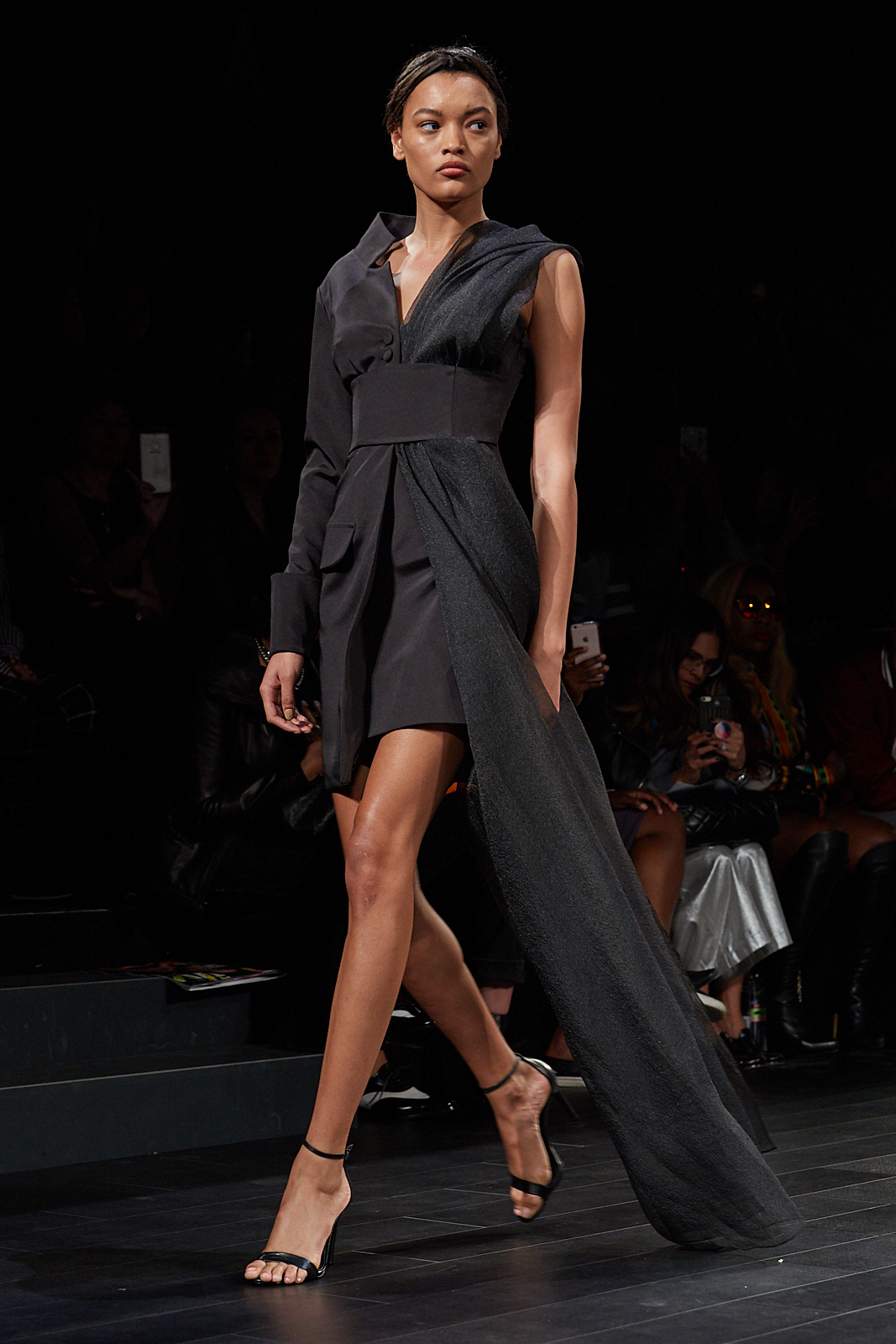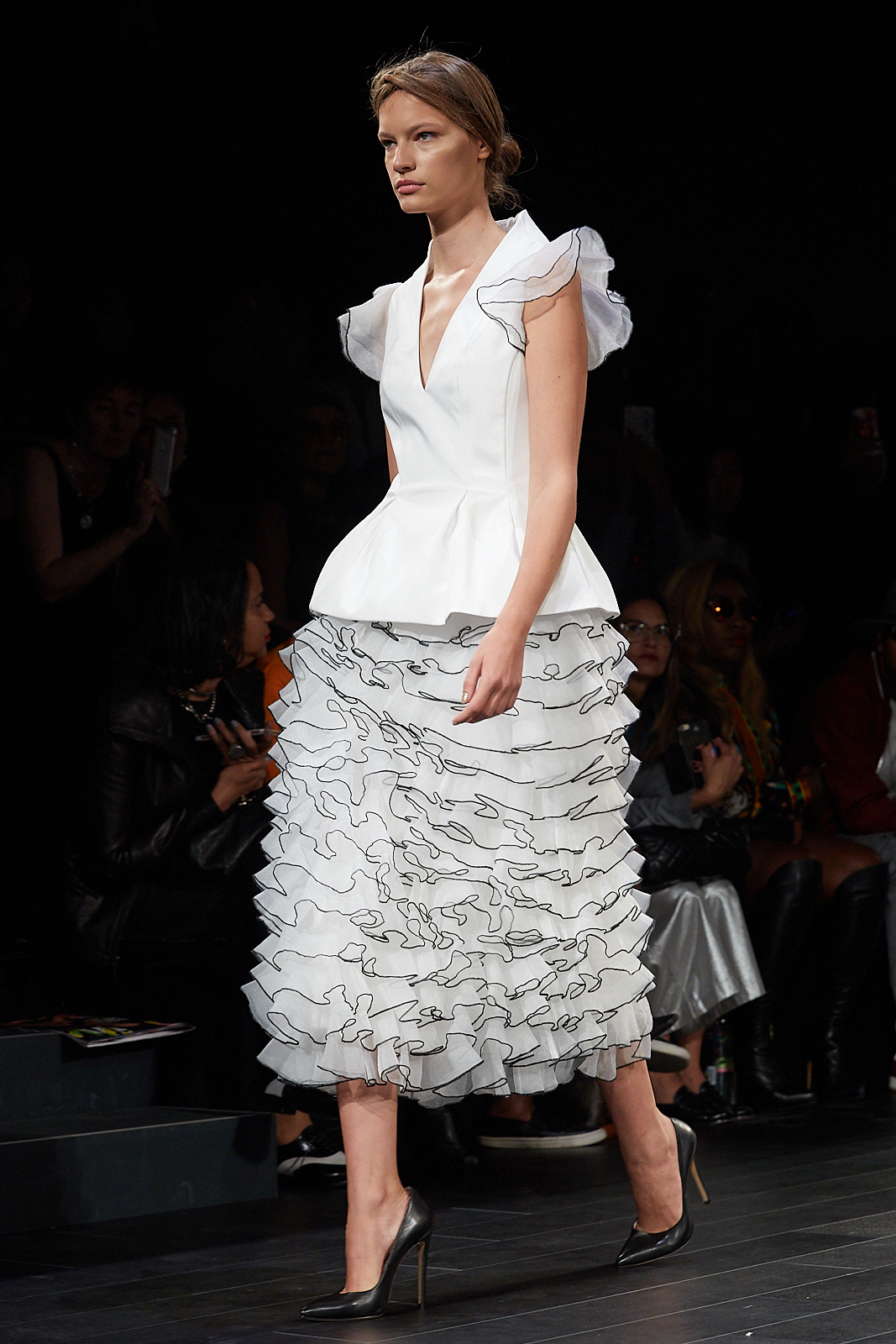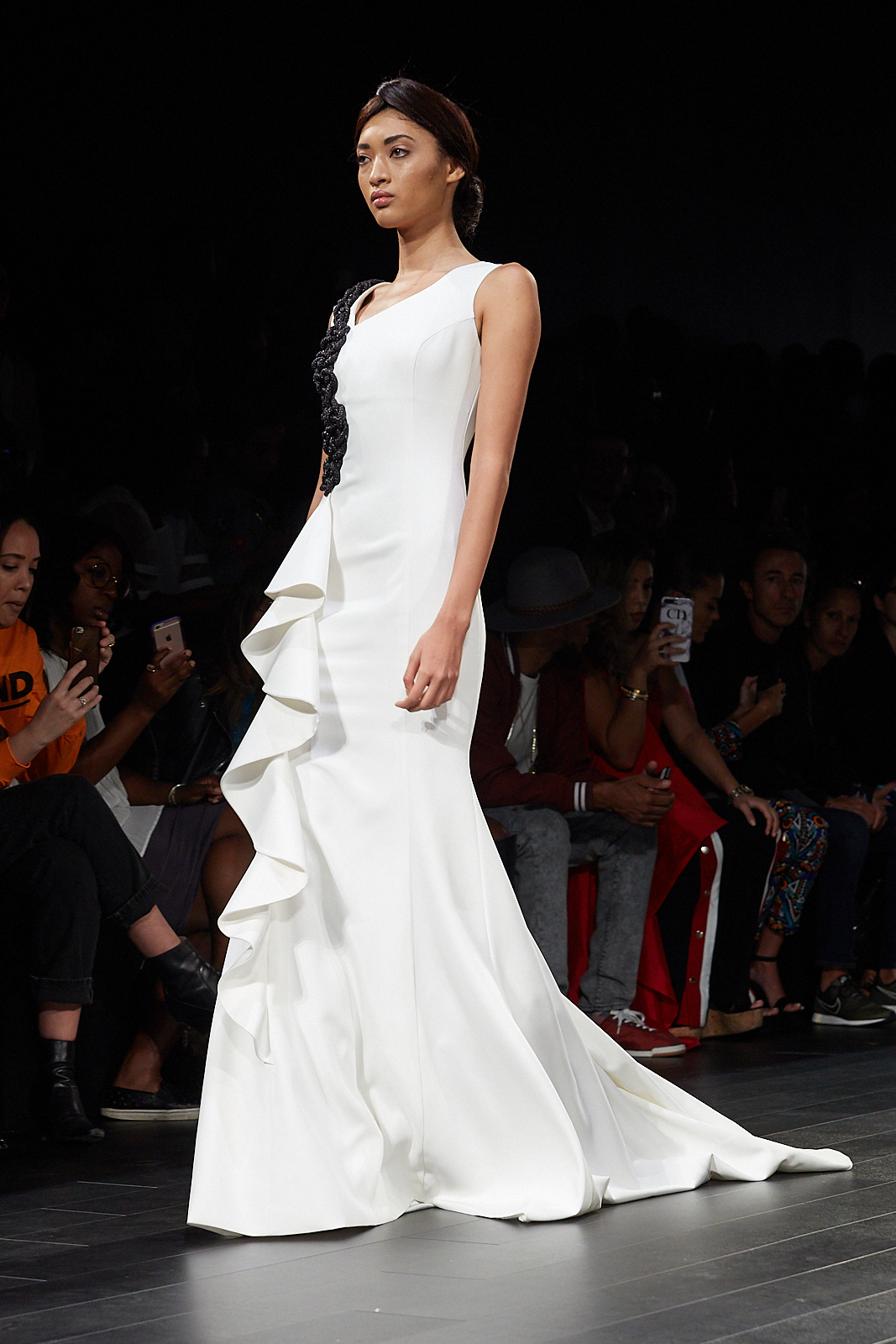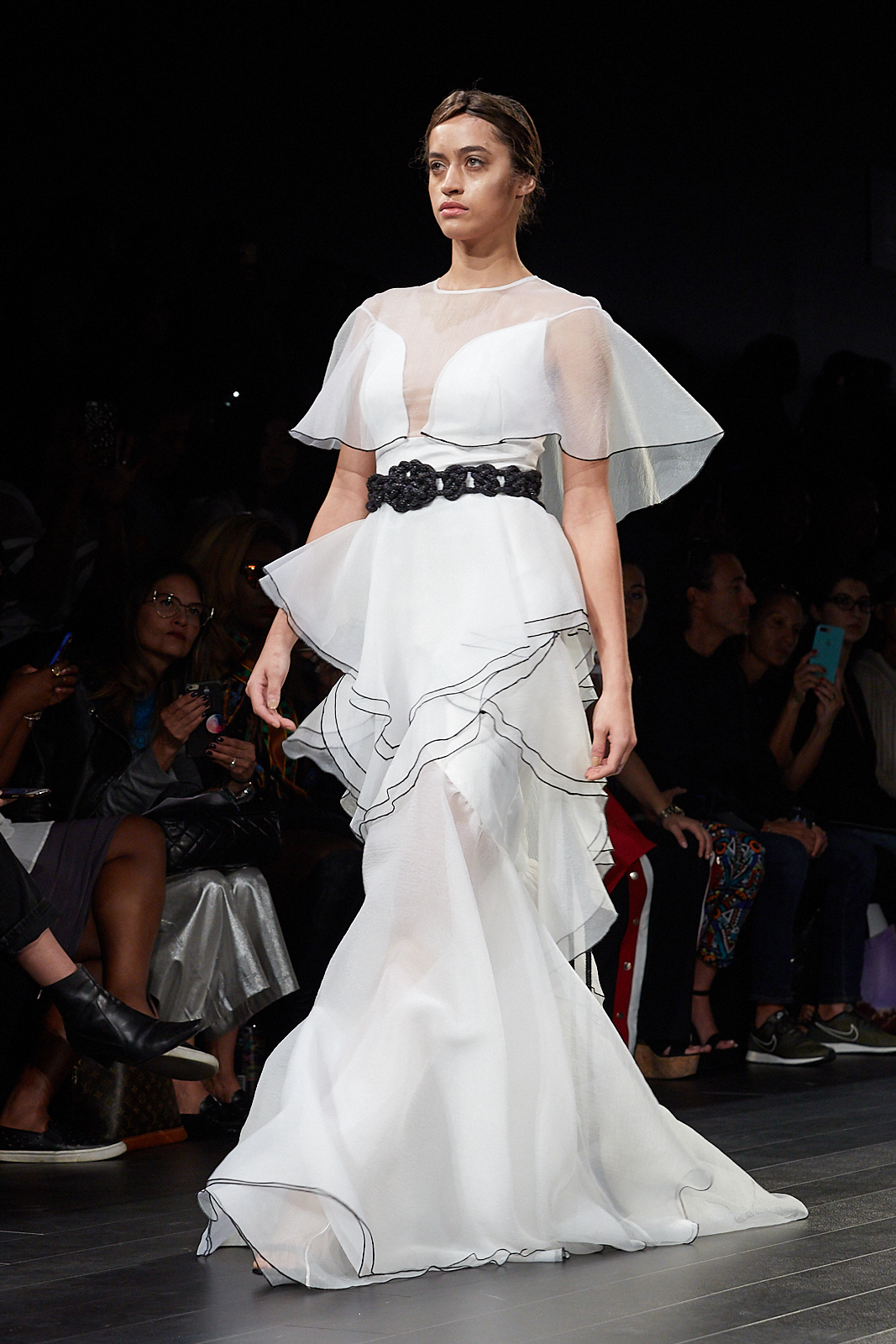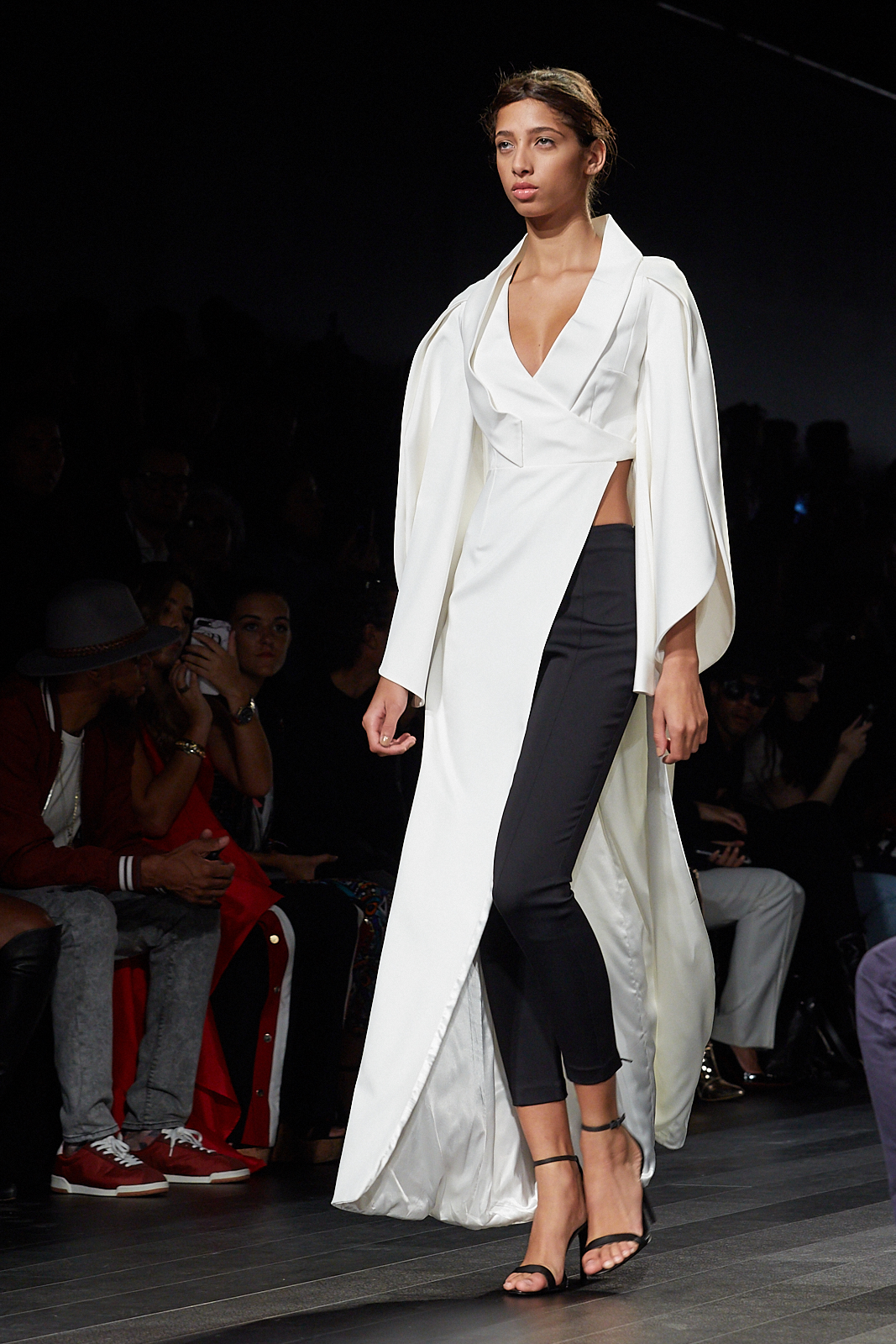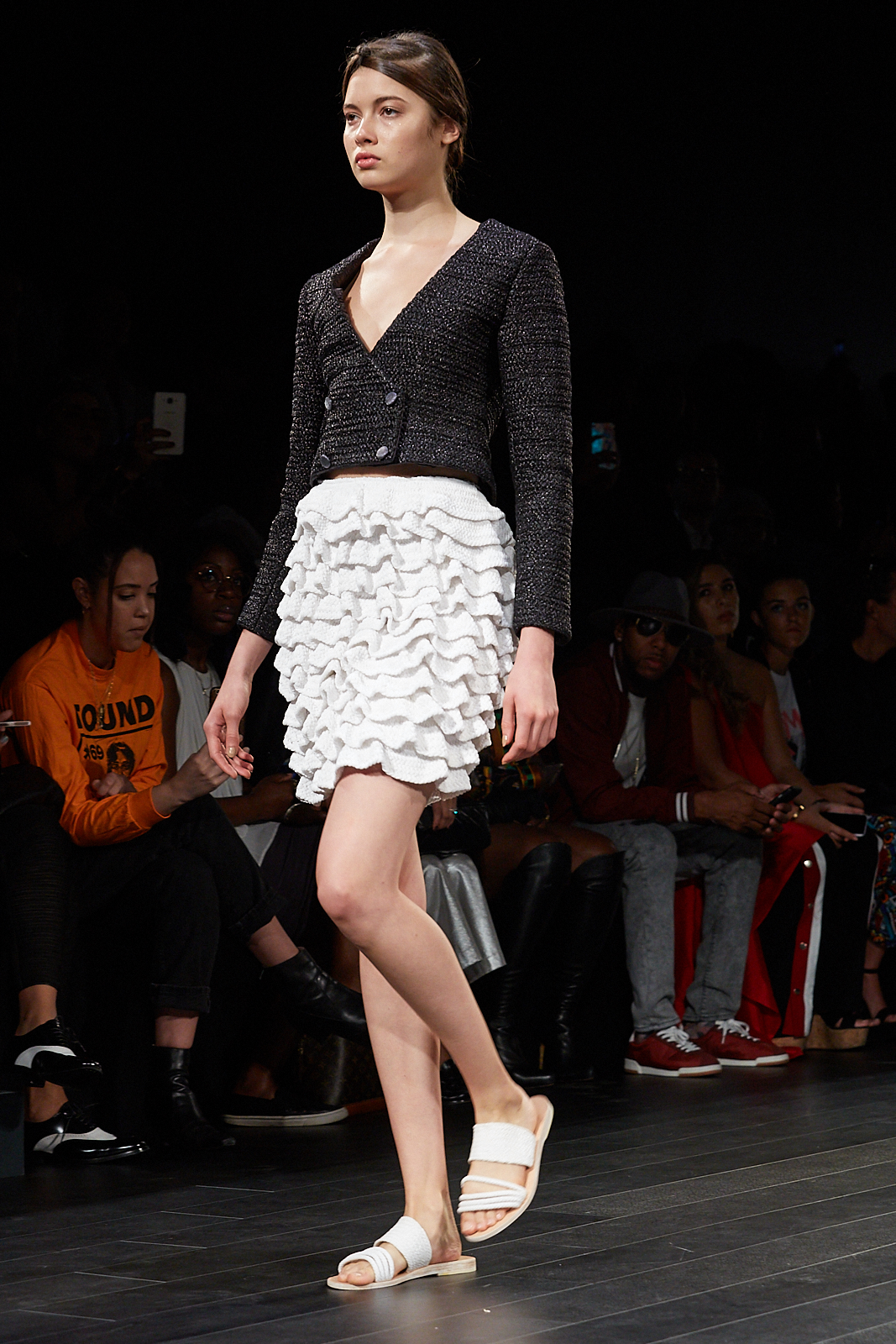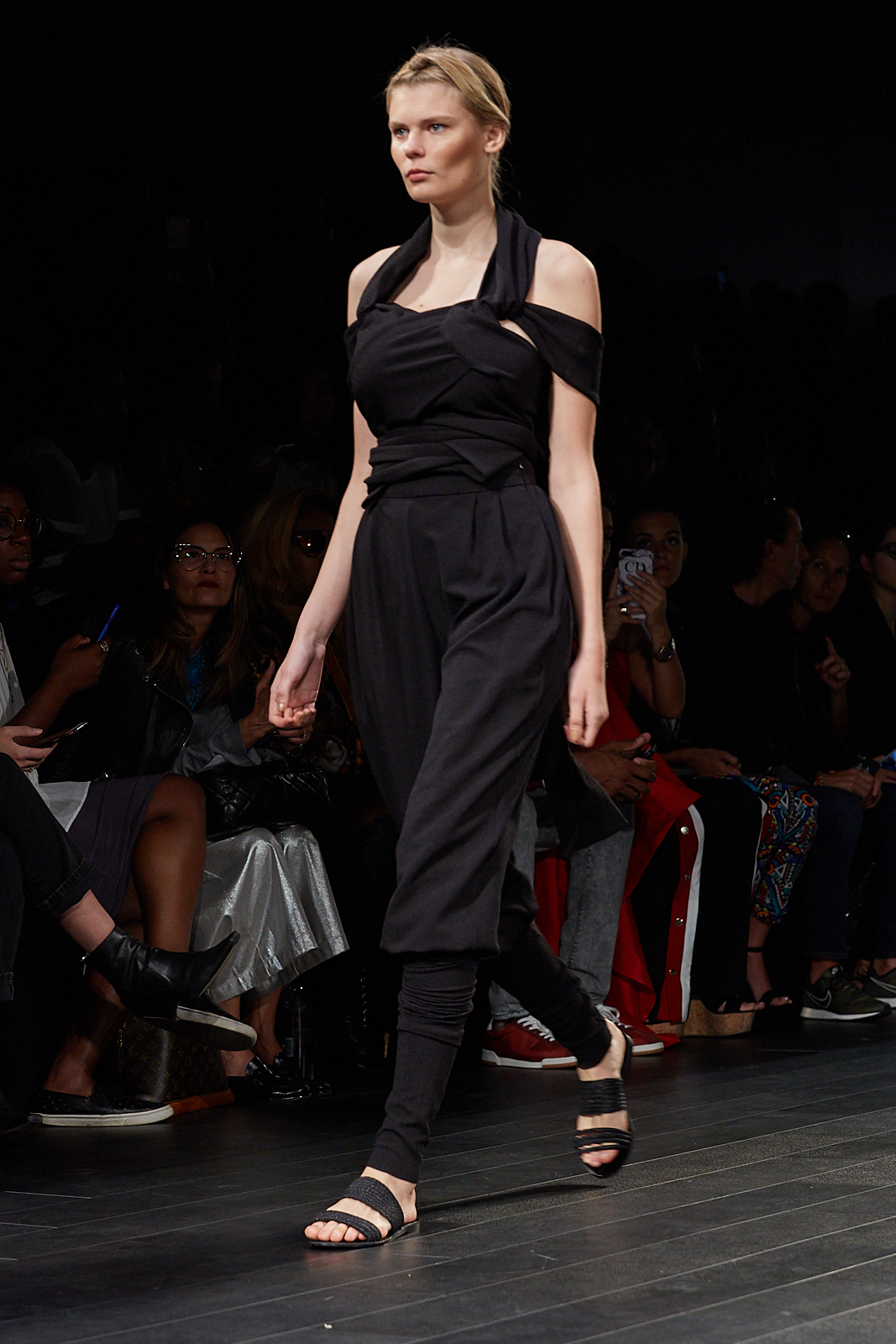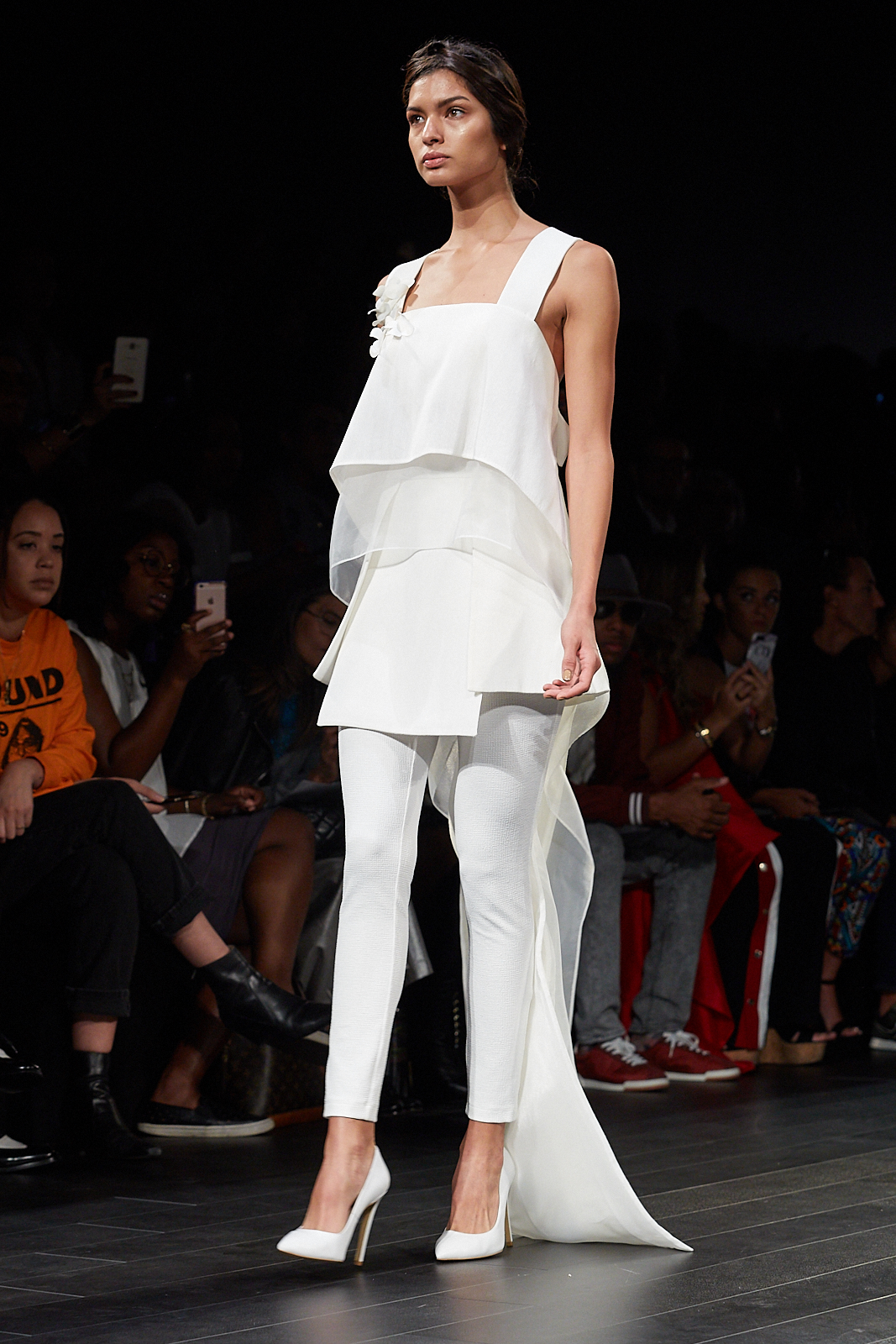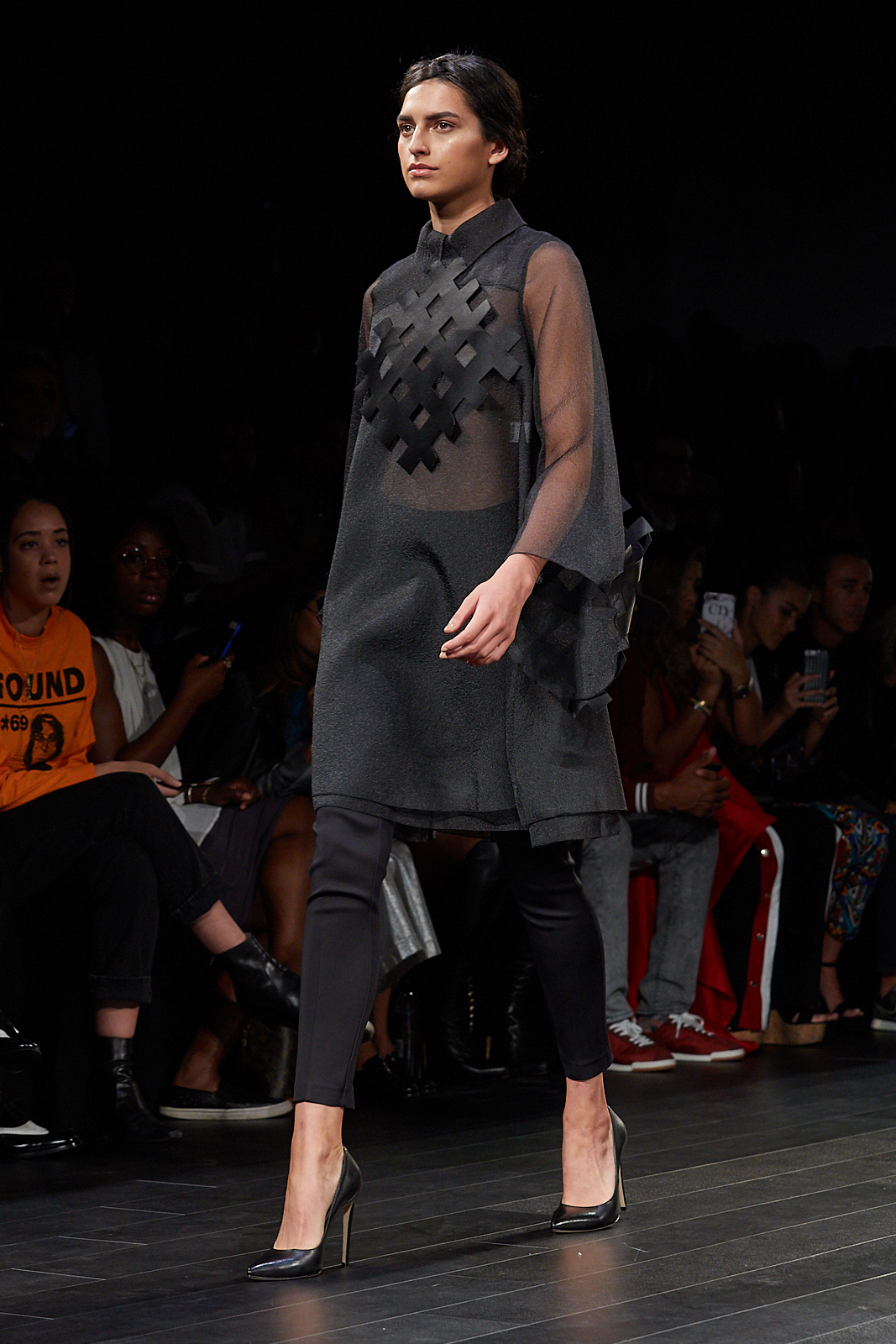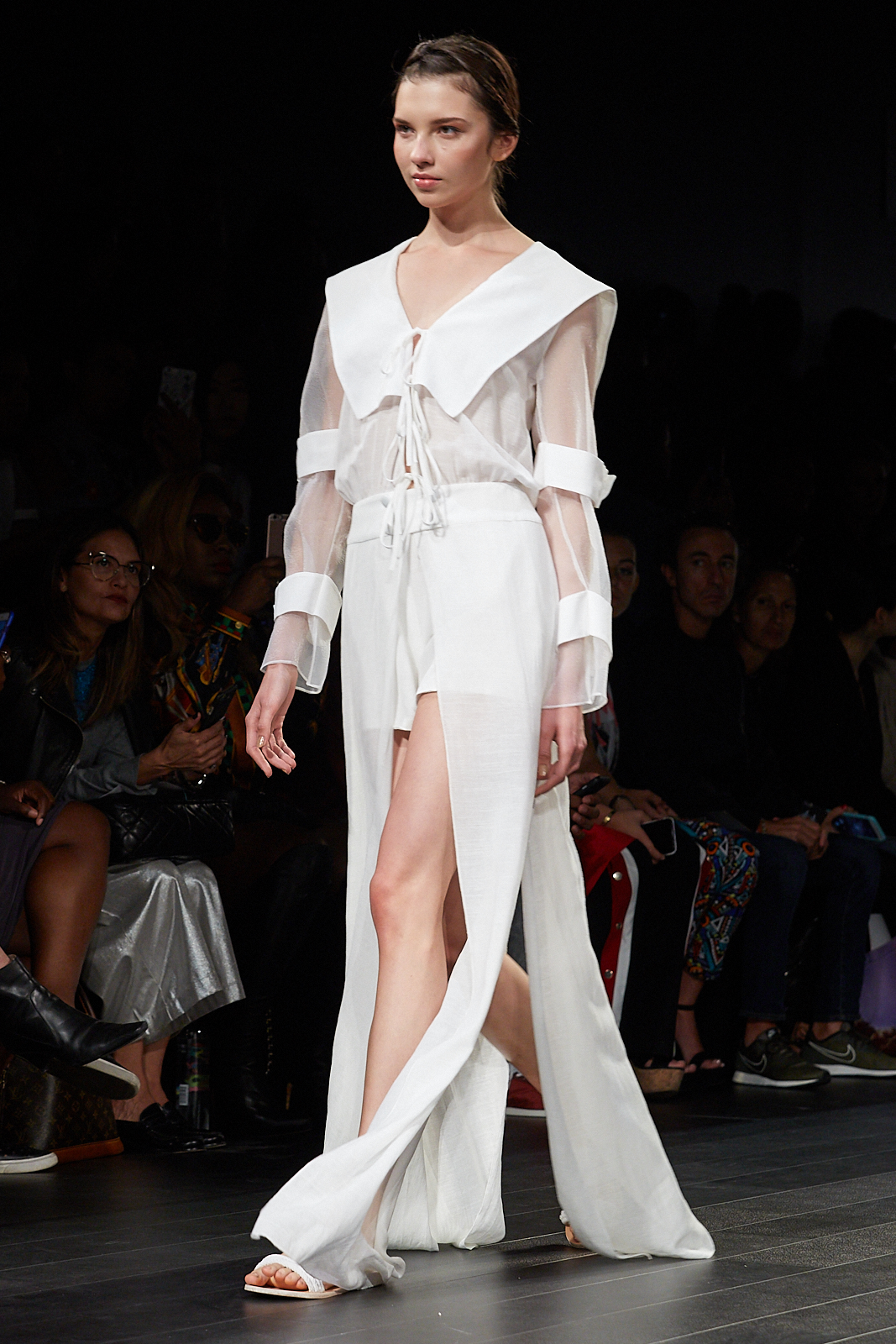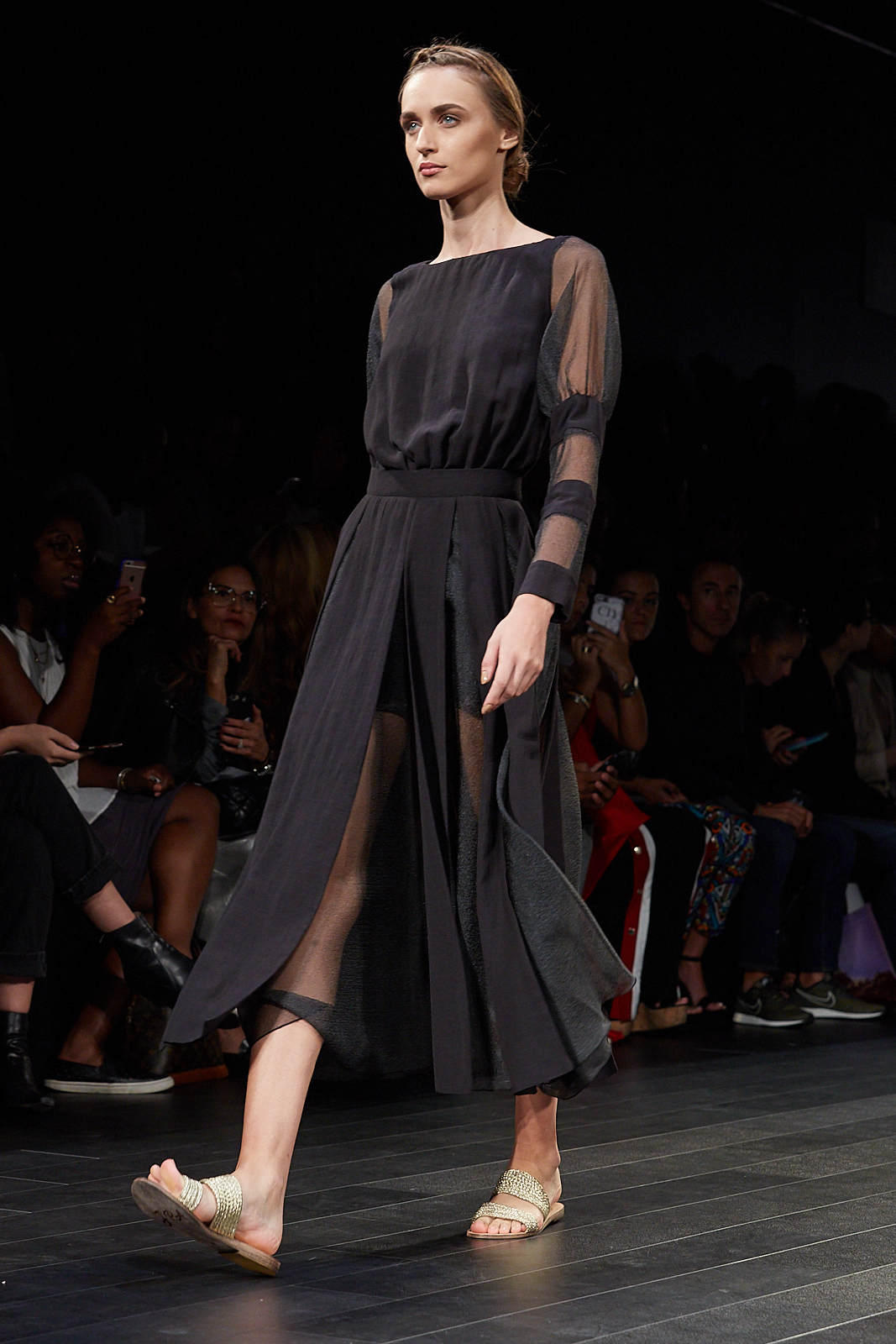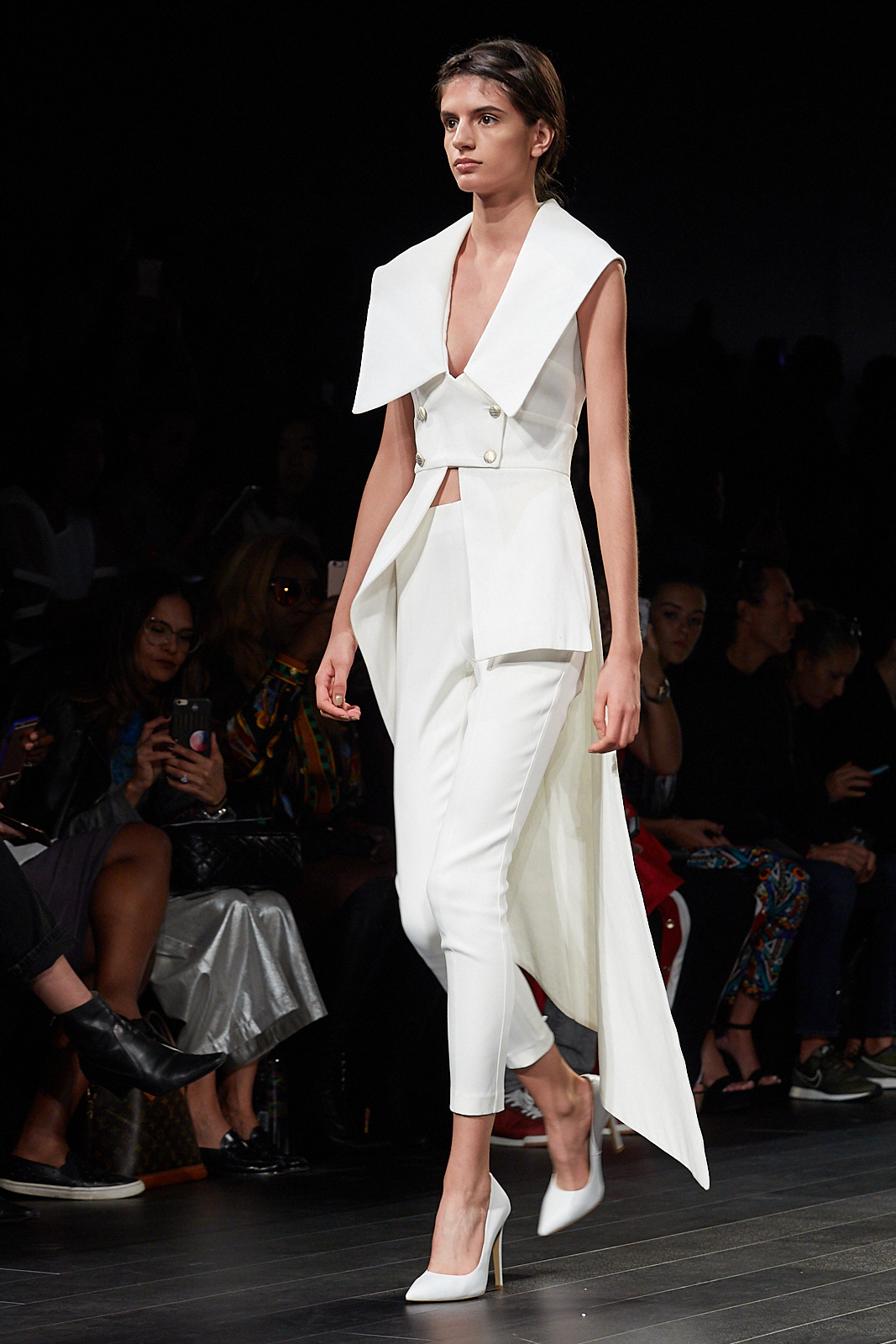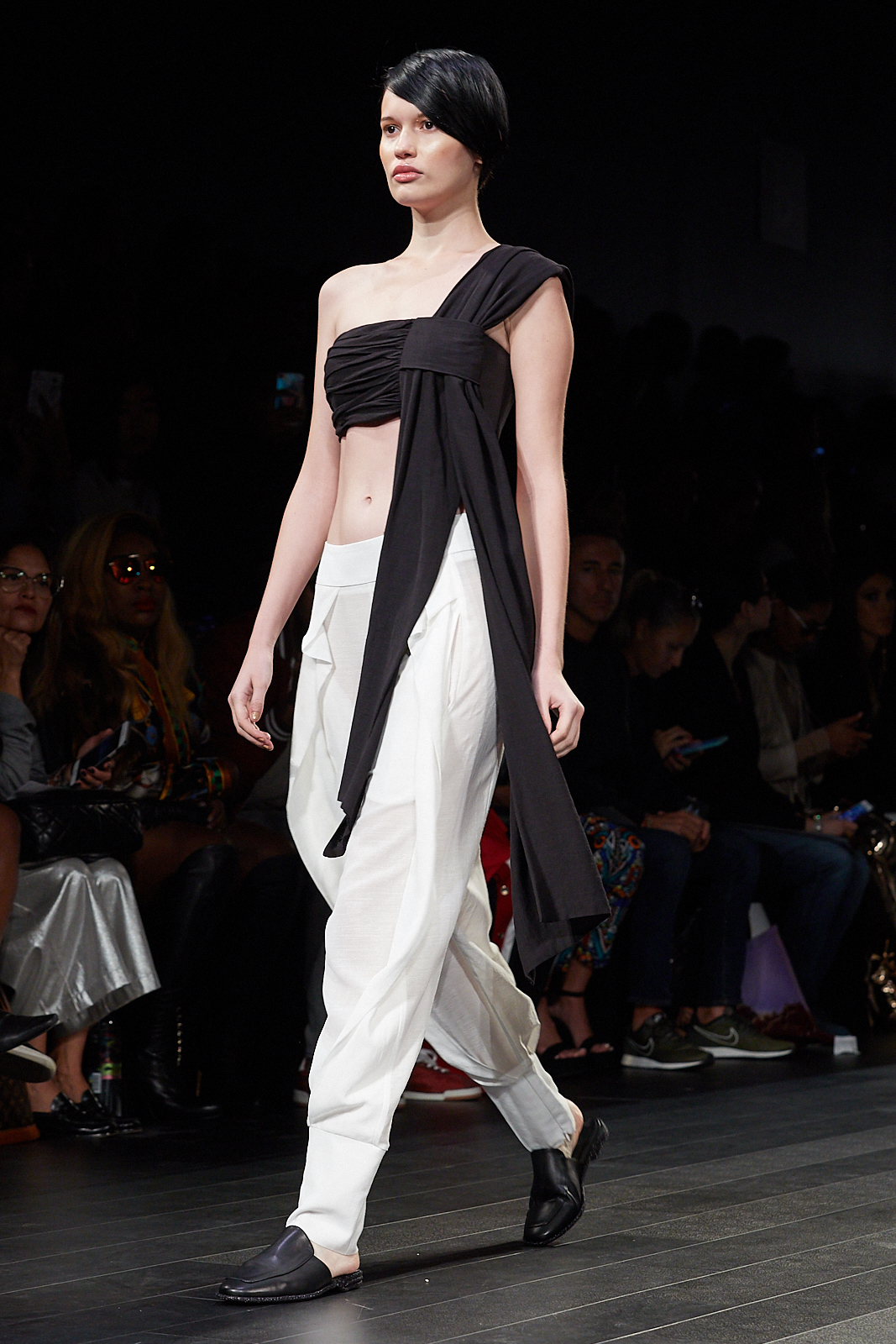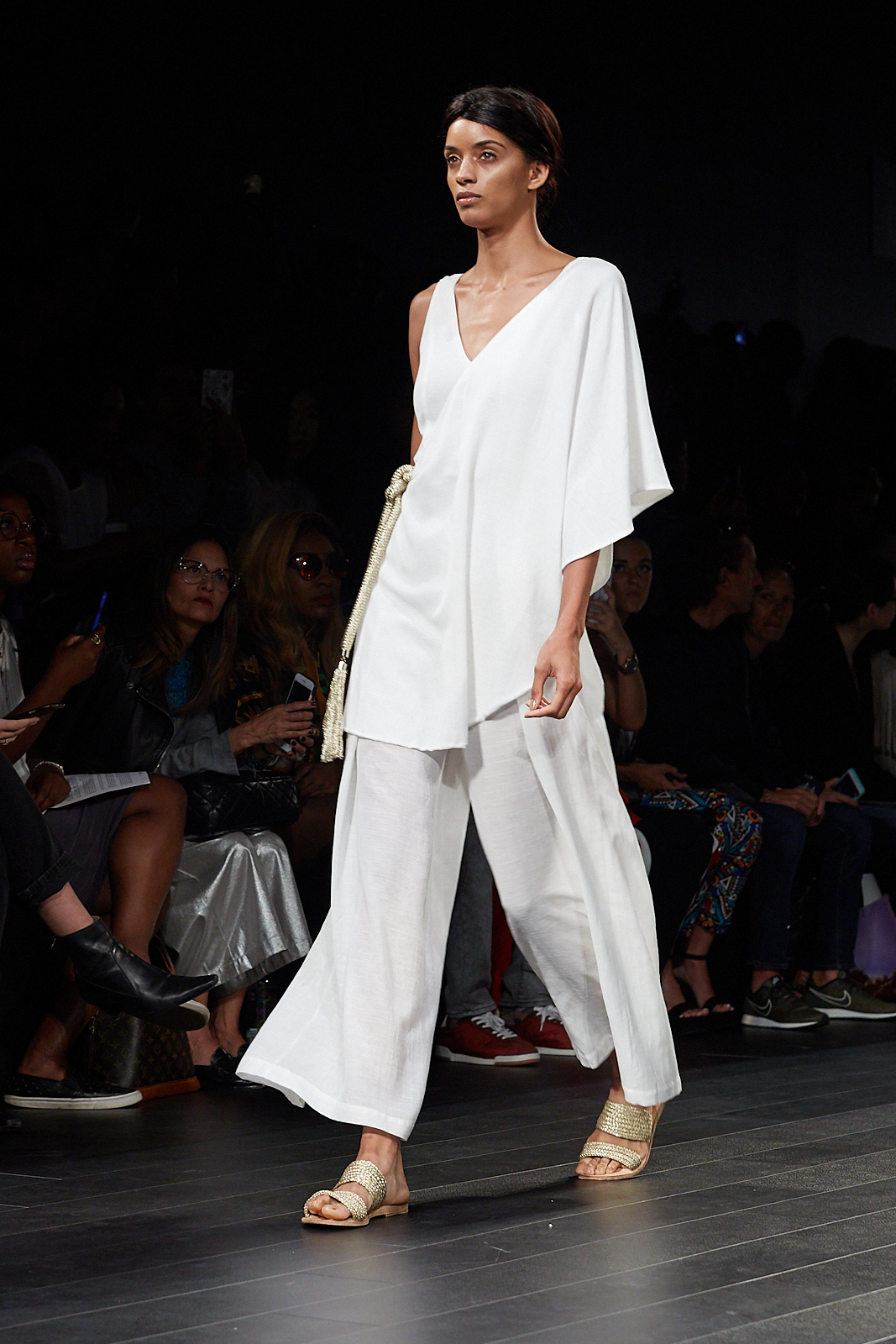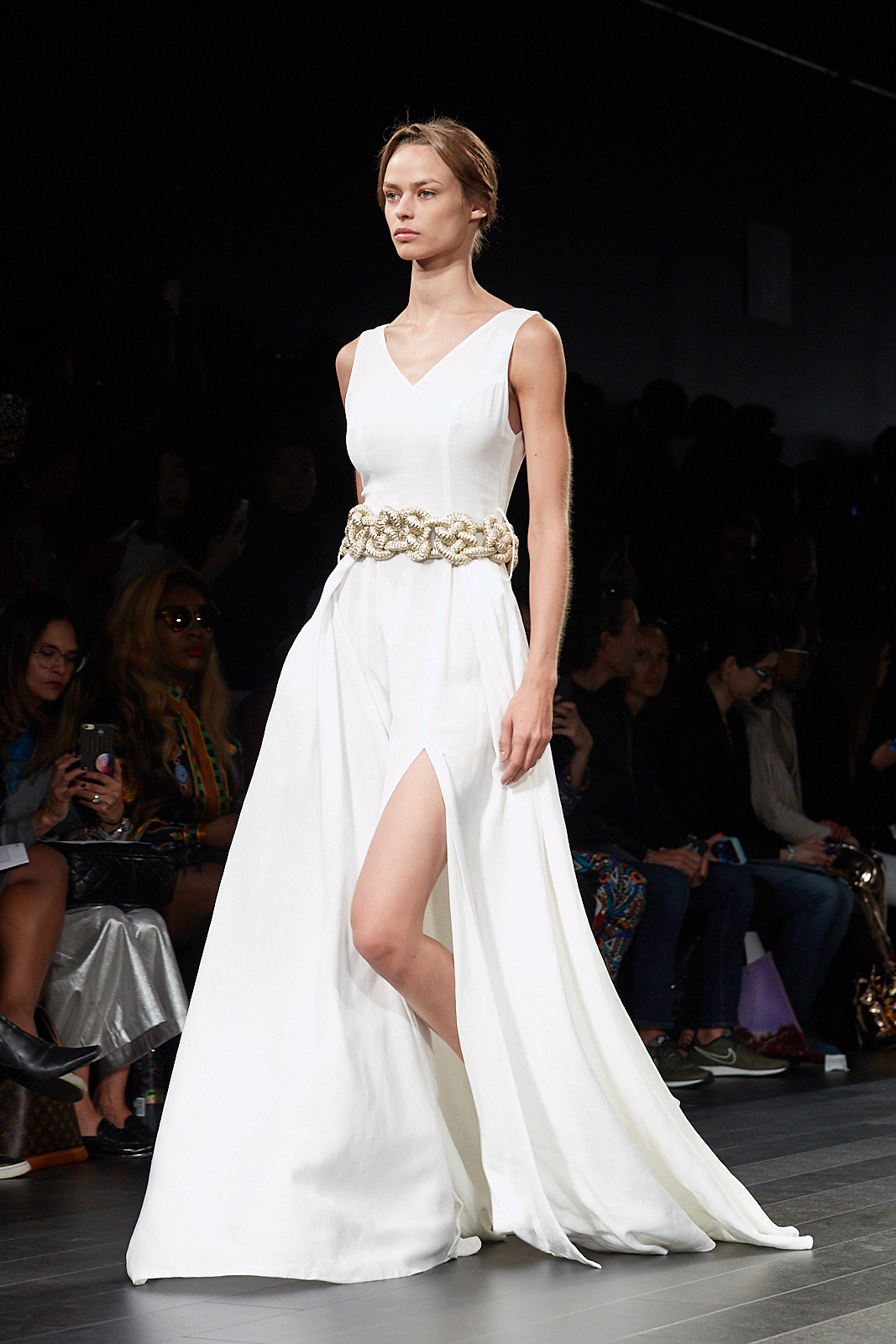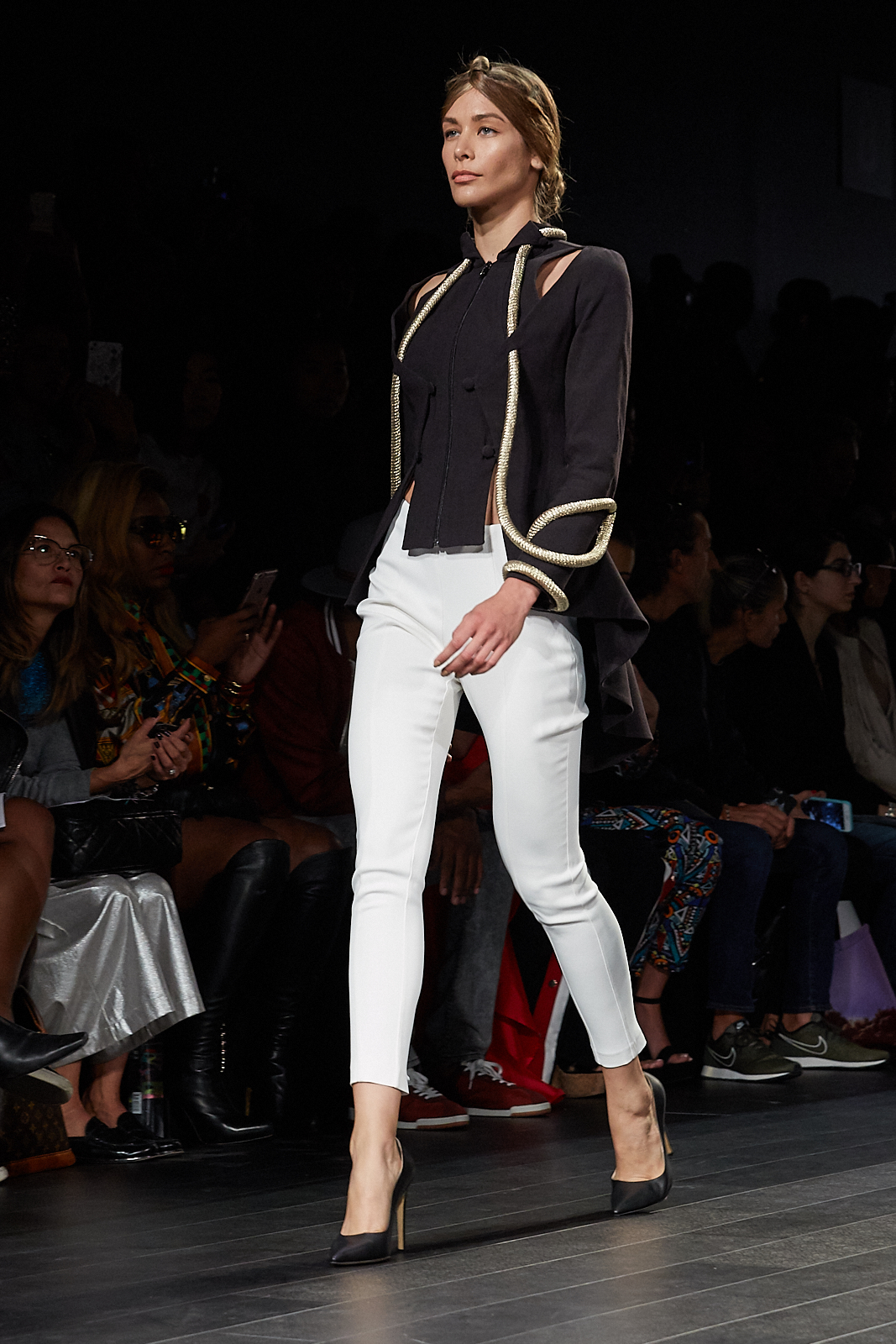 Photos by Nicholas Borsodi @njb3photo
Wardrobe review by Maureen Borsodi @thelalook
Makeup review by Diana Alba @dnalbabeauty
Edited by Holly Glasser @hollyglasser