Backstage
Photographer: Anne Laymond / @annelaymond
Thanks to Fashion Scout (http://www.fashion-scout.co.uk/) for another fantastic Fashion Week and the sponsor Specsavers, Toni & Guy and the Body Shop.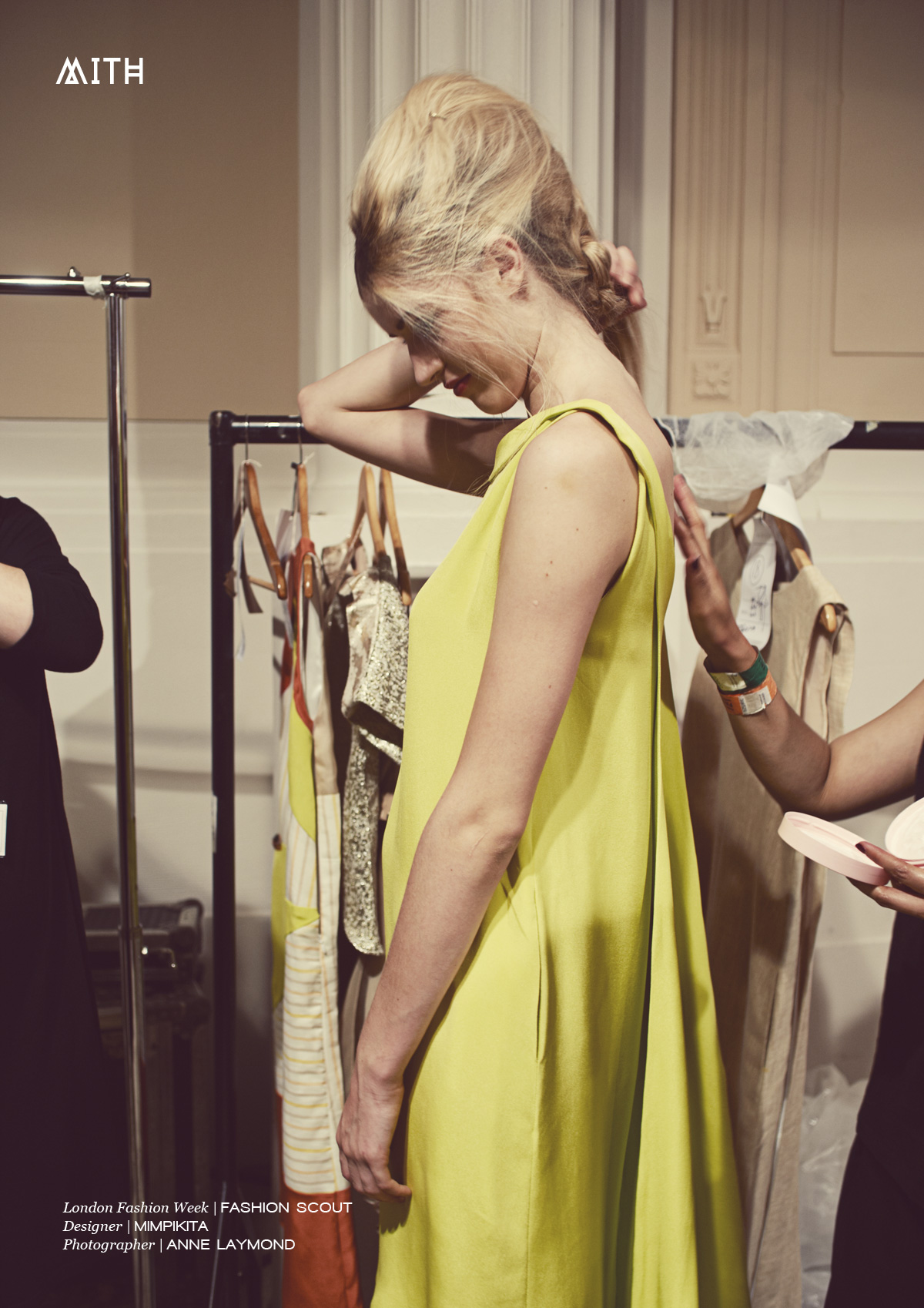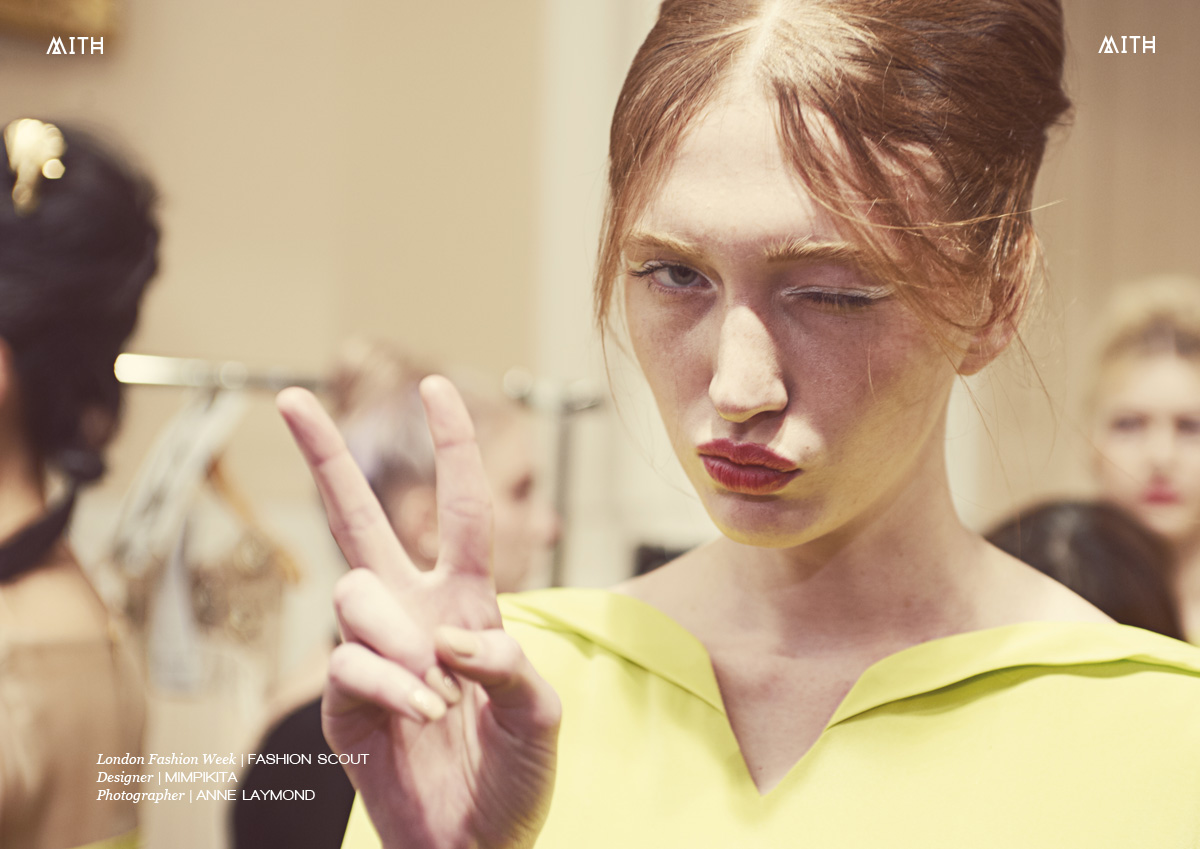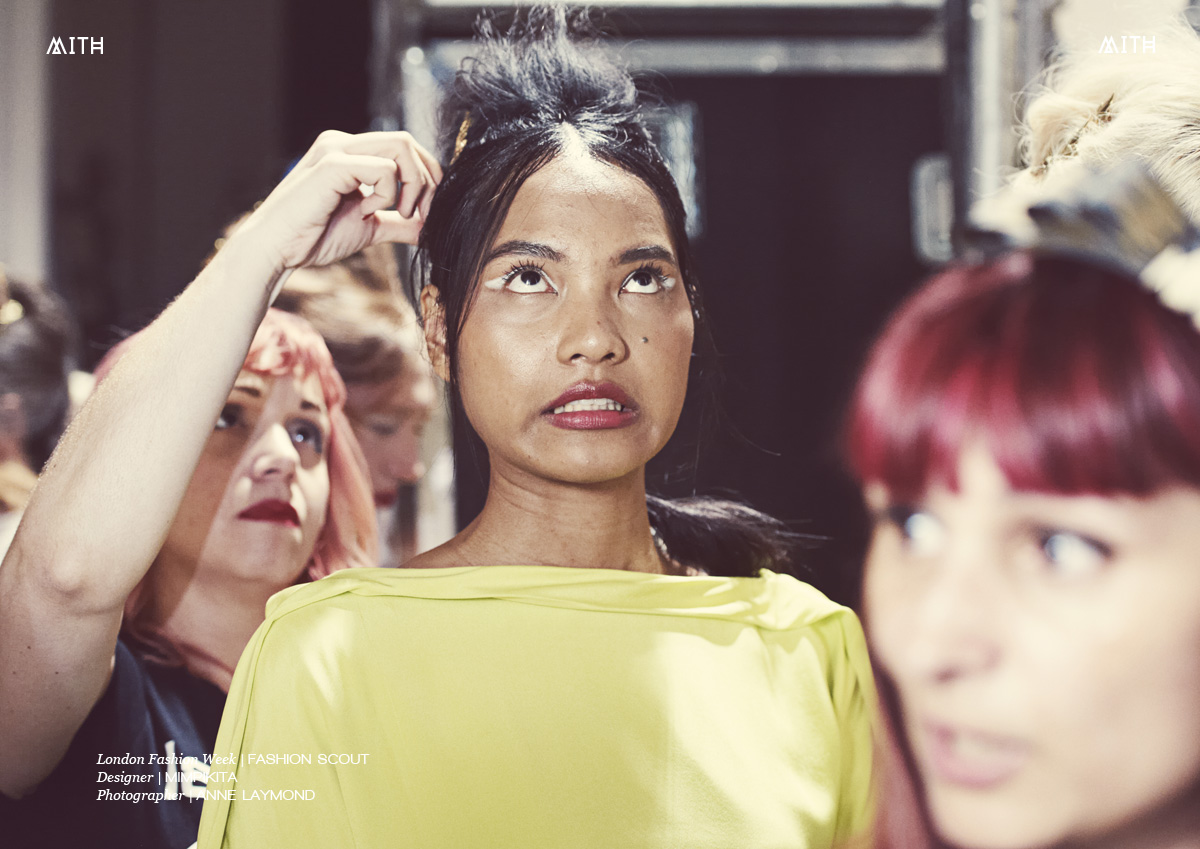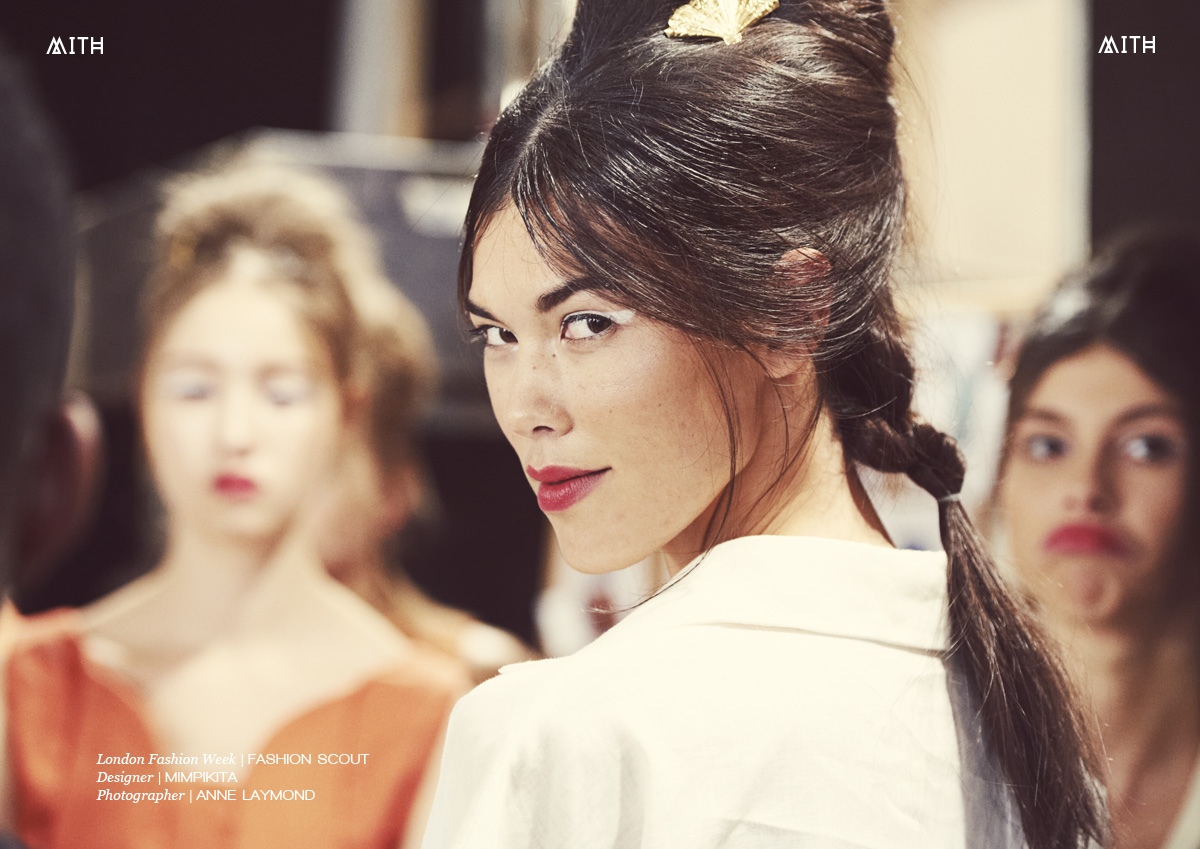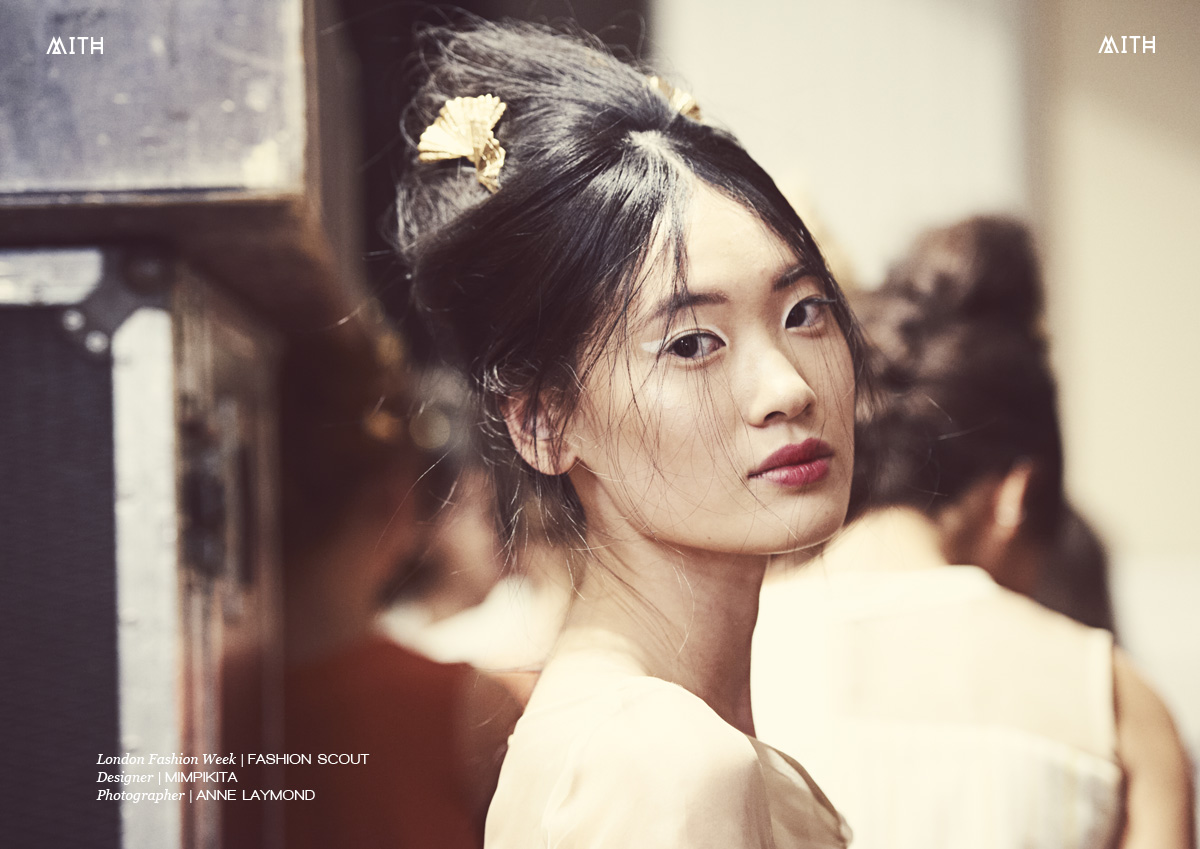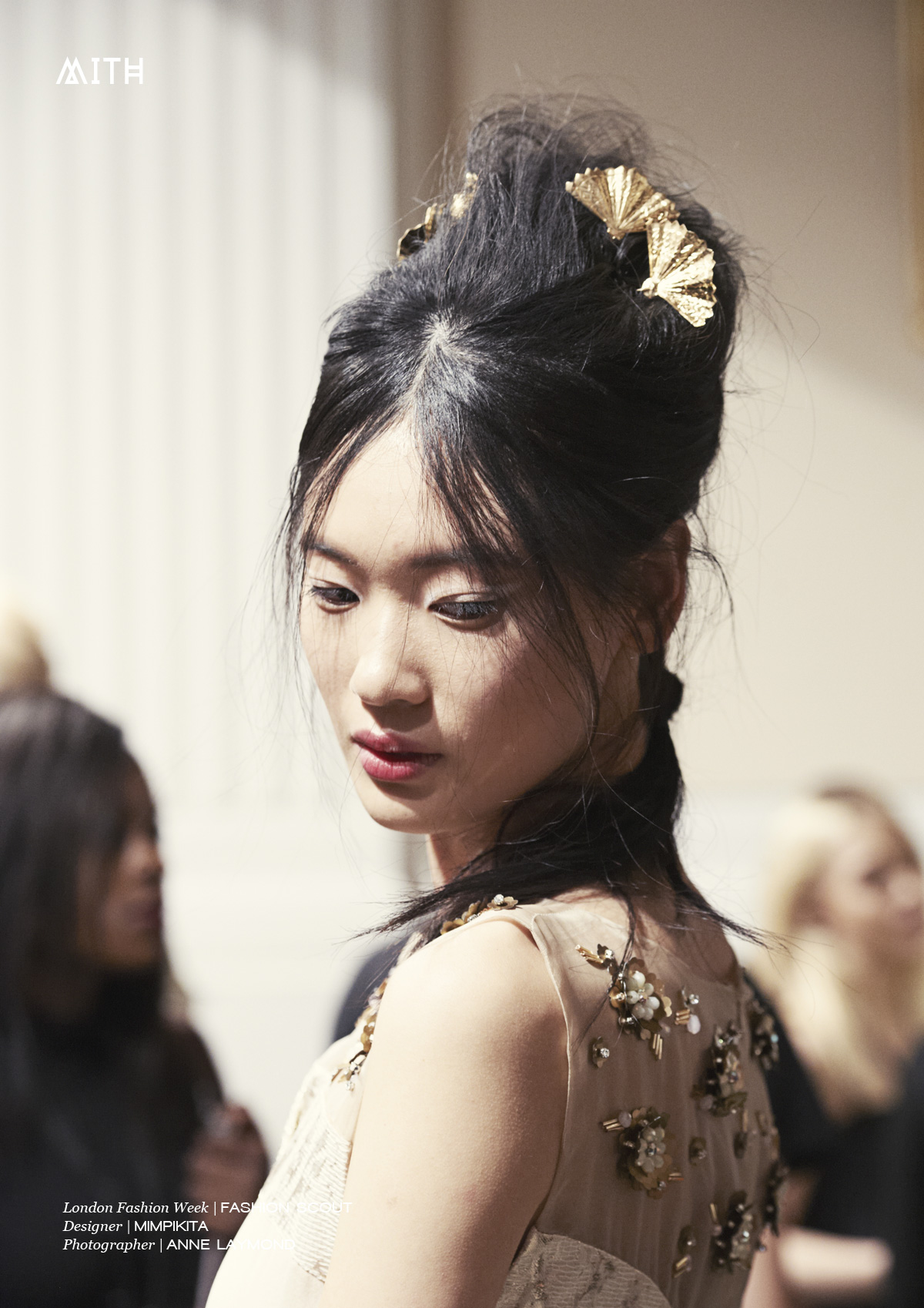 About "A New Femininity" Collection
With this in mind, their new collection 'A New Femininity' – aptly named after dreamlike proportions with longer hemlines and folds of sumptuous fabric, combines a dreamy palette of soft silk, linen and fluid metal's with accents of vibrant traditional Malaysian Batik playing to a youth sensibility. Traditional shawl collars compliment modern minimalistic cuts, dresses that interplay slits, around pieces that are belted at the waist reveal a fresh take on day and night. This clever juxtaposition has ready-to-wear's functional core, whilst pushing the envelope in terms of innovative cut and technique.
Having been actively involved in a family-run Architecture firm run by their father, the intersection between Fashion and Art has always been central tot he DNA of the brand. Asymmetric shapes and a fluid, organic quality that draws the eye throughout the structure are masterfully translated from the world around them.
For the girls, family is defined by entrepreneurialism and creativity. Attributes which have shaped the brand, down to their close-knit studio in Kuala Lumpur comprising of tailors, pattern makers and beading specialists.
'My dad always tells us to be honest. When you're honest in your art, there is a vulnerability to it and although there is a possibility that we might epically fail. We're willing to give it our all and very show we put out – it always feels like its the first show all over again. We're definitely feeling the jitters for London Fashion Week!'
About Designer Mimpikita
MIMPIKITA WAS ESTABLISHED IN 2008 BY SISTERS NURUL, MIRA & SYERA ZULKIFLI AND HAS SINCE GROWN TO REPRESENT A DYNAMIC MIX THAT PUSHES BOUNDARIES YET VLAUES TRADITION. OVER THE PAST 7 YEARS AS THE LABEL HAS GROWN, SO HAS THE GIRL'S CONFIDENCE AND VISION LEARNING TO MASTER THEIR OWN STYLE AND KEEP TRUE TO THE BRAND IDENTITY, REGARDLESS OF THEIR FAITH. KNOWN FOR SKILFULLY COMBINING THE HIGHEST QUALITY MATERIALS AND EXQUISITE CRAFTSMANSHIP WITH A MODERN DESIGN AESTHETIC THE MIMPIKITA GIRL IS ALL ABOUT A KIND OF NONCHALANCE, REALLY EFFORTLESS ELEGANCE.