Backstage
Photographer: Anne Laymond / @annelaymond
Thanks to Fashion Scout (http://www.fashion-scout.co.uk/) for another fantastic Fashion Week and the sponsor Specsavers, Toni & Guy and the Body Shop.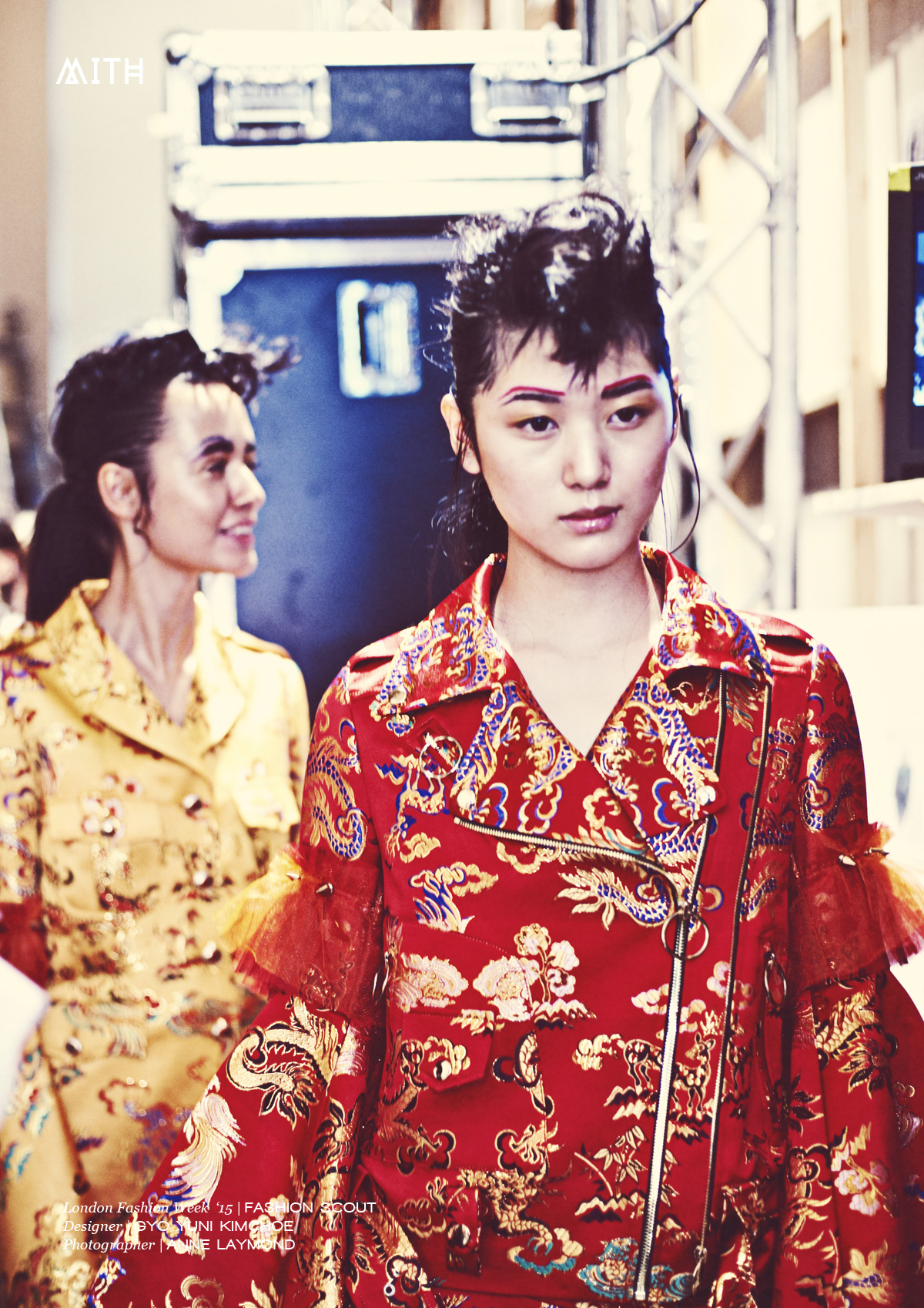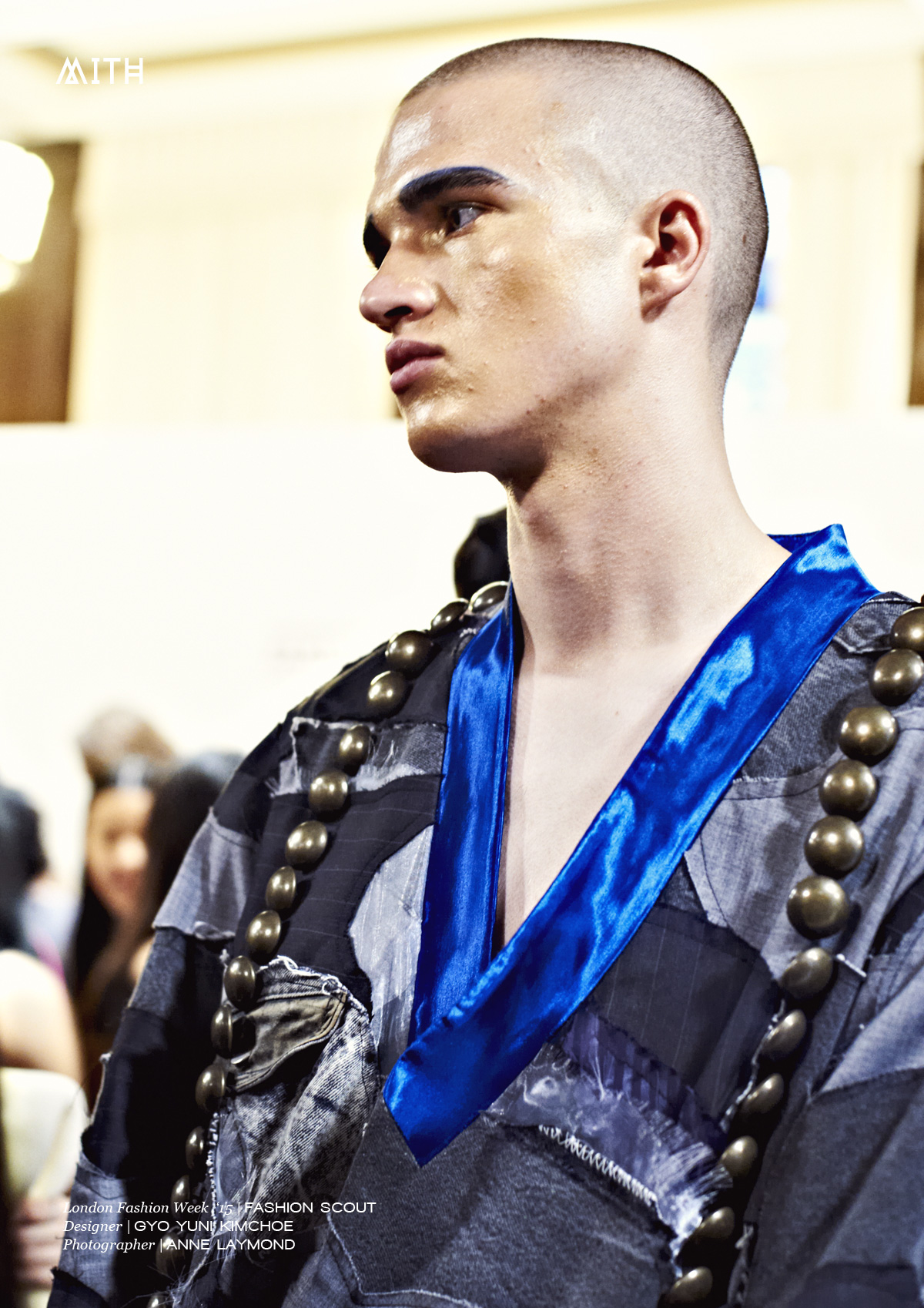 About "The Enlightened Rebel" by Gyo Yuni Kimchoe
Gyo Yuni Kimchoe, known for their pioneering voice for sustainable fashion highlights the concept of recycling in their Spring Summer 2016 collection – The Enlightened Rebel.
Taking key reference from two truly inspiring sources, the Buddhist Monks and British Rebel culture we can see a diverse mix of fabrications and silhouettes found in progressive stages, visually and theoretically through this collection.  Not only Buddhism itself is highly related to sustainable philosophies but also, Buddhist monks are only allowed to wear recycled clothing nodding to the brand's ethical stance and the intricate patchwork details seen this season.
Phase one shows plenty of vintage cloths and styles manipulated to create new fabrics with studded and tulle embellishments.  British subcultural silhouettes are paired with the ideas of the Buddhist monk attire with interjections of the Asian style sleeves and collars.
Gyo Yuni Kimchoe express the free spirit of the Buddhist and British Rebels alike from natural motifs such as waves, clouds and fires found from Buddhist art and paintings.
The bespoke fabrics from the first phase are broken and peeled from body revealing the inner worth in the form of satin fabric combined with frills and studs to create lotus motifs.  The luxurious brocade details are revealed in this second phase to show the natural blues and greens.
In the final phase, they are finally enlightened showing full length Asian brocade dresses with other outfits draped like the Buddha in cloth.
Spring Summer 2016 gives a stronger voice to the recycling through its strong voices and visuals with traits of the Teddy Boy long line suit shapes to the 70's Kings Road, Pink with military coats.  They look holy and sacred at the same time aggressive and rebellious with statement silhouettes in vibrant hues.
Instagram: @gyo_yuni_kimchoe
Website: http://gyoyunikimchoe.com/