As we get ready for New York Fashion Week, I'm excited to introduce to everyone an amazing new NYC designer: Lindy Fox!  Lindy has been racking up the awards including
2014 Fashion Institute of Technology Fusion Participant
2014 Fusion Spirit Award Winner
2015 Fashion Institute of Technology Fusion Participant
2015 Fusion Spirit Award Winner
What is even more amazing for this young designer is that her unmistakably vibrant designs are now carried by Macy's, thanks to the collaborative initiative Nineteenth Amendment. Congratulations Lindy!
INTERVIEW: LINDY FOX
1. How did you get started in fashion? When did you know this was your life's calling?
I had an idea of what a fashion designer was since I was a little kid but only after I went to FIDM in LA, got my first degree in Apparel Manufacturing Management, then worked in the industry in the business and production sides in my early 20s, did I understand what it took to be a designer in the real world; at which point I said "I've always wanted to do this, now I know I can." I knew I wanted to get formal training however at FIT in NYC so I chose to go there.
2. What drives your inspiration and creativity?
I grew up on an organic produce farm in California and that has been my inspiration thus far in building my aesthetic. In the latest collection, my upbringing inspired the color palette and style lines, but the silhouettes were inspired by an urban lifestyle with a demand for utility. Living in NYC humbles and challenges me and rewards me in the best ways. The rhythm of the city keeps me on my toes, keep me creating constantly.
3. What type of woman do you see wearing your clothing and designs? How do you want them to feel?
My vision is to create valuable additions to the Lindy Fox woman's existing wardrobe and make her feel confident and empowered. She is a bold woman who takes risks with her wardrobe as an extension of herself. She cares about ethical manufacturing and supporting local designers.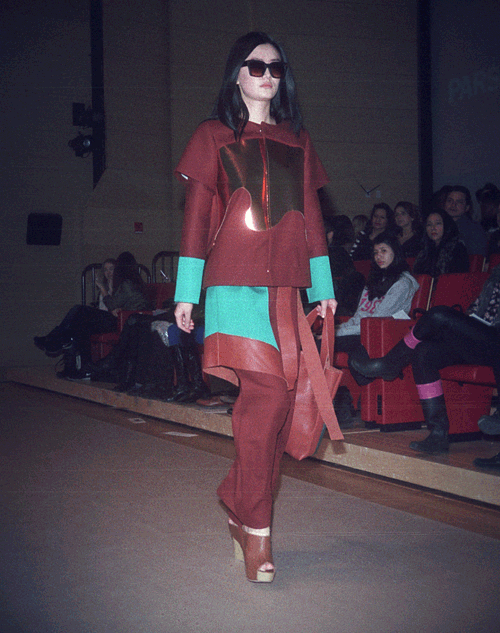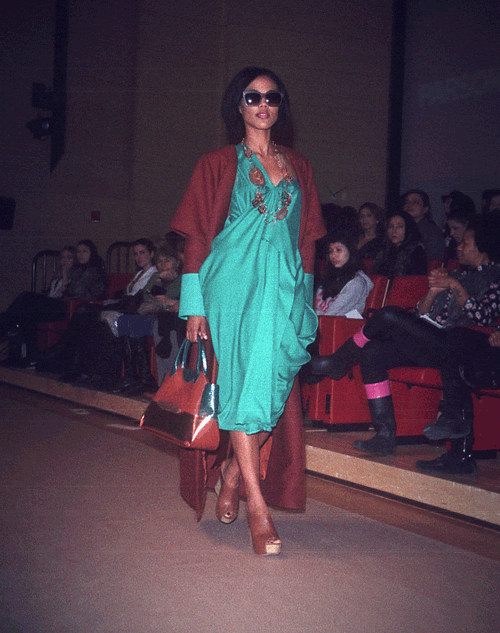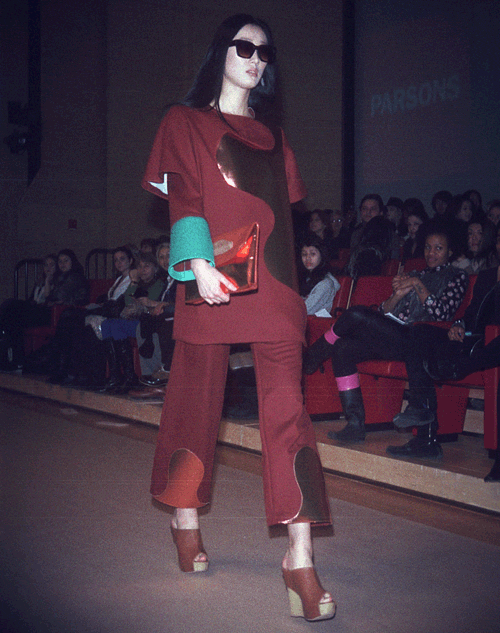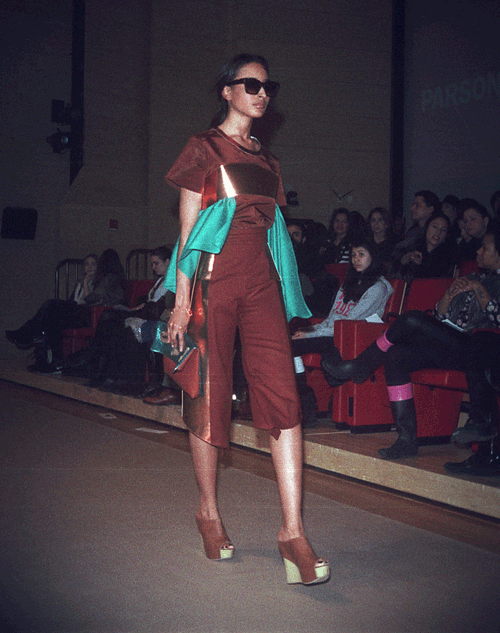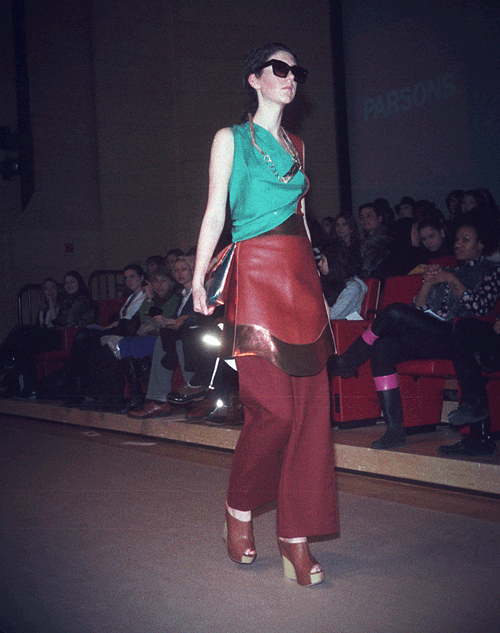 4. What's the most critical lesson you learned as a designer building your own brand/business?
It's been hard having to wear all hats/play all roles myself and the lack of sleep feels like I'm in Finals Week every week but I'd say the most critical lesson is learning how to ask for help from others. How to collaborate for a photoshoot for example and reach out to people whose strengths are photography, hair/makeup, styling, casting, modeling, etc. Learning how to navigate that has been critical but very rewarding.
5. What kind of online or e-commerce opportunities are available today that make it possible for young designers like yourself to launch your own brand?
For me, NineteenthAmendment.com has been critical to my success. I was fortunate to meet the founders at a networking event and have my line picked up by them. As a designer however you can't wait for opportunities to drop out of the sky, you still have to put yourself out there and you'll see good things come out of that boldness. After getting picked up by 19th Amendment I've pushed myself even harder to make sales, gain press, etc. For me, if I am given more, I rise to that occasion, and the bar keeps getting higher but I love the challenge. Please visit NineteenthAmendment.com and be a part of their vision for Emerging Designers!!
6. How do you stay up to date with fashion?
As a designer you set the trends, you don't simply follow existing ones. So how I do that is try to stay in tune with what the Lindy Fox customer needs. What her lifestyle demands and how to meet that need. As she evolves I want to evolve with her.
7. What's your favorite recent fashion trend?
I have been loving and will forever love the jumpsuit! It's so diverse and can be extremely elegant or extremely casual, so great.
8. How would you describe your personal style?
My personal style stems from function and utility first, because as a student I am constantly schlepping around the garment district still! It's alot of very physical work for me so comfort is key at the moment. I miss my days of working in an office and having multiple pairs of chic heels under my desk to change into! One day when I have a studio that isn't my apartment…..!
9. Just for Fun! My friends think I spend too much time…
working!!
10. Just for Fun! If I could have any magical power, it'd be…
To clone myself to be in two places at once!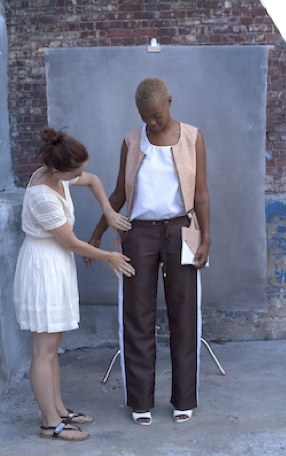 11. What should we expect from LindyFox in the next year?
I can't wait to dive into Knitwear and explore the possibilities there. Expect to see some knitwear collections soon! Also more editorial collaborations!