Interview
MITH: How did you get into fashion design? What is the story behind the Alyson Eastman label?
I have always been a creative person since I was a young girl and I attended a private catholic school up until high school. I attended a public school for the first time in 9th grade and it was my first time not having to wear a uniform. It was the first time I was able to express myself fully through my wardrobe and I fell in love with it. I have loved fashion even since!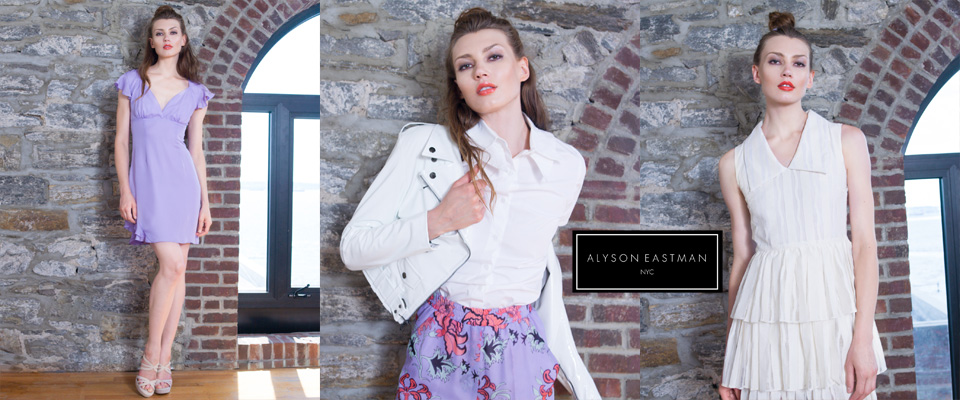 I grew up in a small town on a llama farm in Washington state. The closest city was Portland, OR which was about 30 minutes away. I decided to go to design school after high school and attended FIDM in Los Angeles and later went on to Mod'Art in Paris. Once I finished my studies, I moved to New York and started working for designers such as Zac Posen and Ports 1961. I had always wanted my own line and I worked in retail on the side. I slowly started to learn the clientele I wanted to target and started by making a winter coat for myself. From there it grew and I quit my day job a year later. It has been the best decision I have made so far in this life and I am loving every minute of it!
MITH: How would you describe the aesthetic?
My Aesthetic is fashionable, functional, well made clothing for a woman that has a busy lifestyle and she has to look sophisticated but also loves to express herself and have fun through her clothing.
MITH: What do you want people to feel when they wear your clothes?
I want people to feel happy and expressive in my clothing. Comfort is also an important factor for me as well.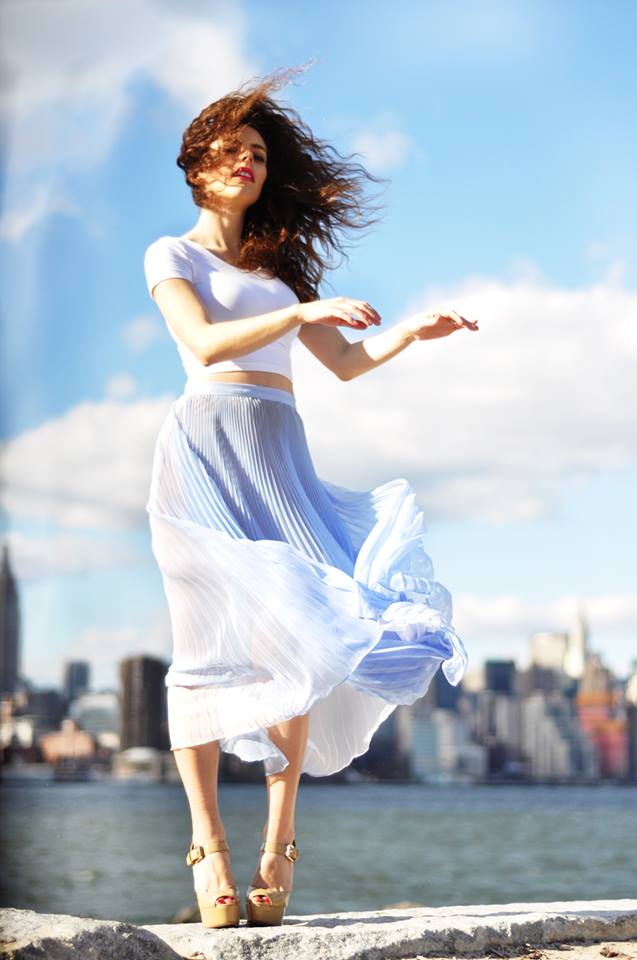 Holly Glasser for Designer Alyson Eastman. Photo by Kathleen O'Neill.
MITH: Who are the ideal women your designs are created for?
The ideal woman wearing my designs is confident and expressive in her looks. She is always traveling, keeping up with the latest news and trends and all around inspired by life. She admires a well made garment and is aware of where items are made and its impact on the environment. She is more of the trend setter and now the trend follower.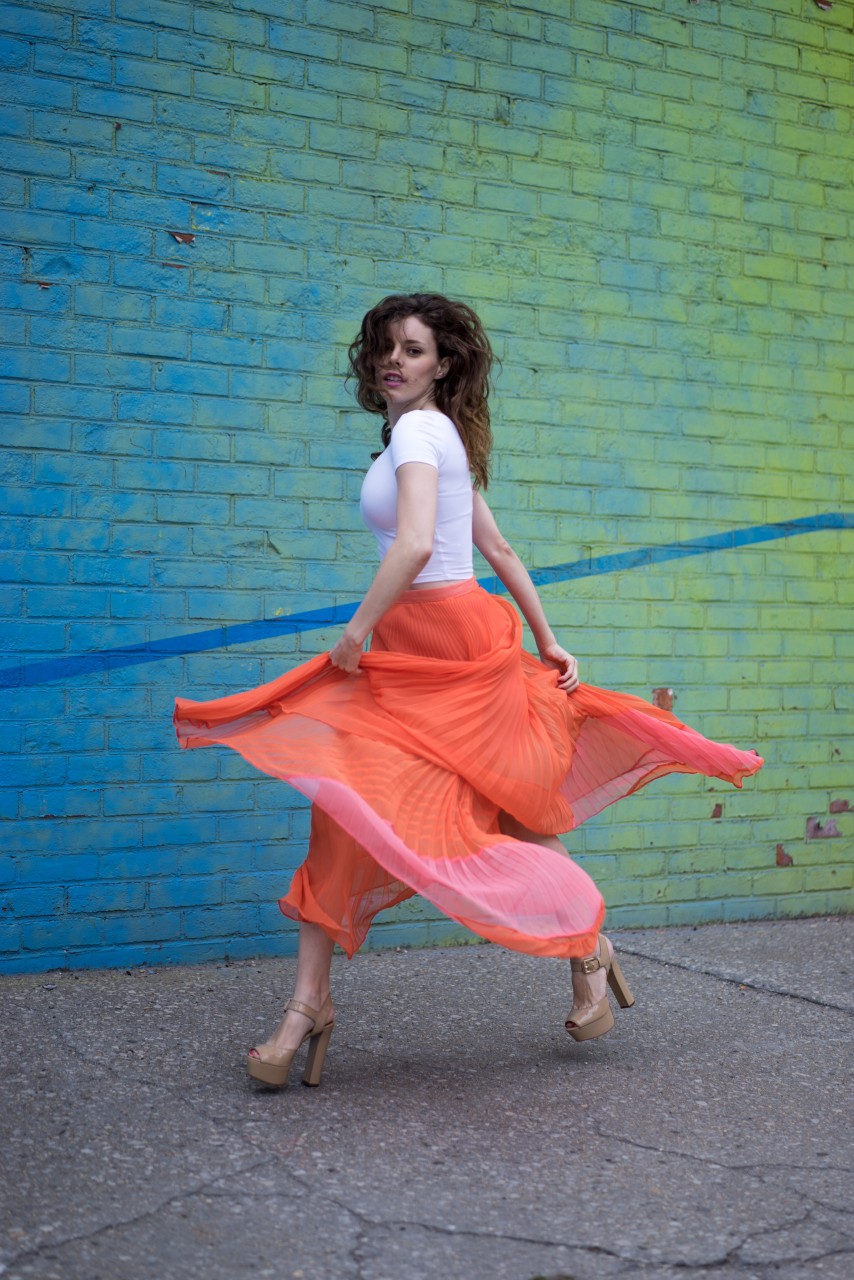 Photo by Eric Van Nynatten
 Holly Glasser for Designer Alyson Eastman
MITH: What are your future goals/dreams with the line?
I am hoping to take the brand to other markets such as mens, kids and home.
MITH: What drives your inspiration and creativity?
Nature has always been my main inspiration when designing. I love the colors and shapes that I find in a
forest or from a sunset. I am also very inspired by my clients. They are such inspiring women and they
are always giving me insight into what is happening with the clothing after it leaves my studio. I love it!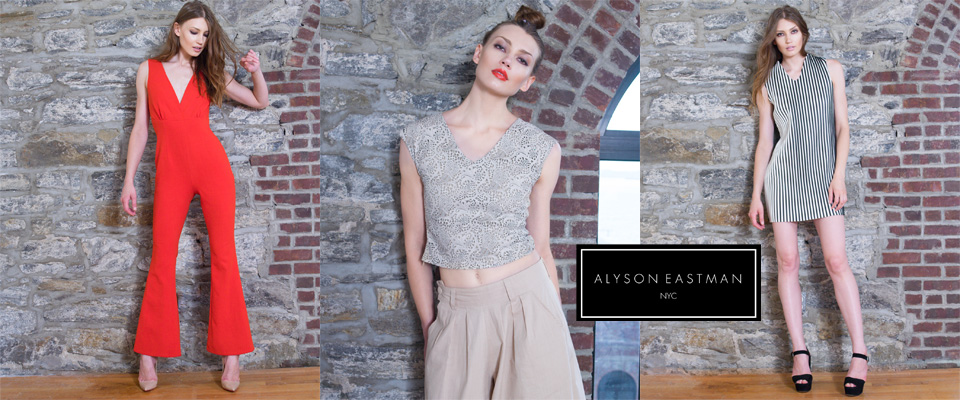 MITH: How do you stay up to date with fashion and keep each new collection fresh?
Part of being a creative person is always being "hungry" for new things. I am always reading magazines, watching documentaries, visiting museums and traveling. I try not to focus too much on trends as I like to design more classic looks that are wearable anytime.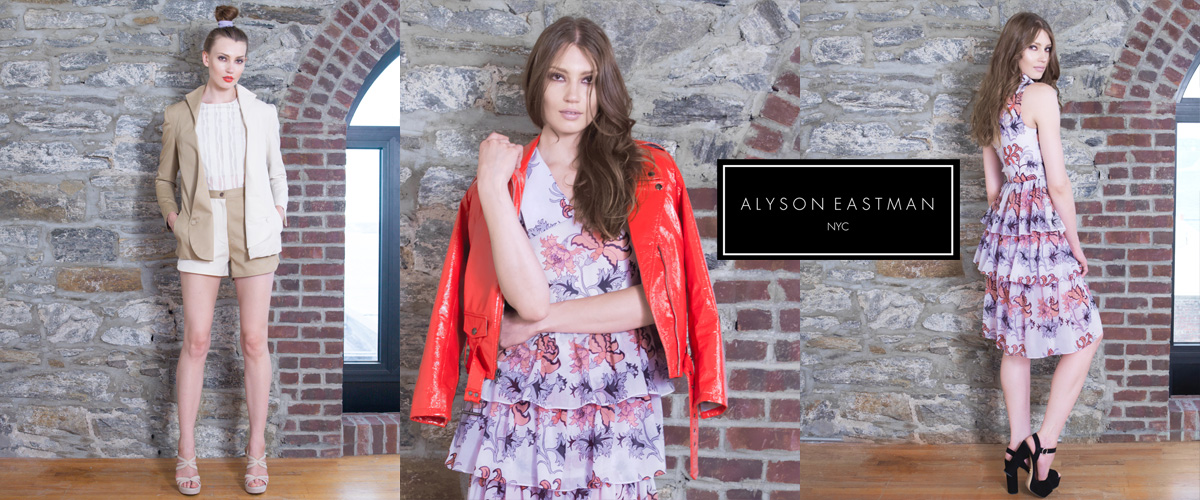 MITH: How would you describe your personal style?
My personal style is all over the place. I really dress to reflect how I feel when I wake up in the morning.
MITH: What is a trend that you love and a trend that you hate?
I love monochromatic outfits. I think it is because it really just makes you look so put together and classy. Unless you are coming from the gym, I hate seeing beautiful women dressed in workout pants and an oversized sweater.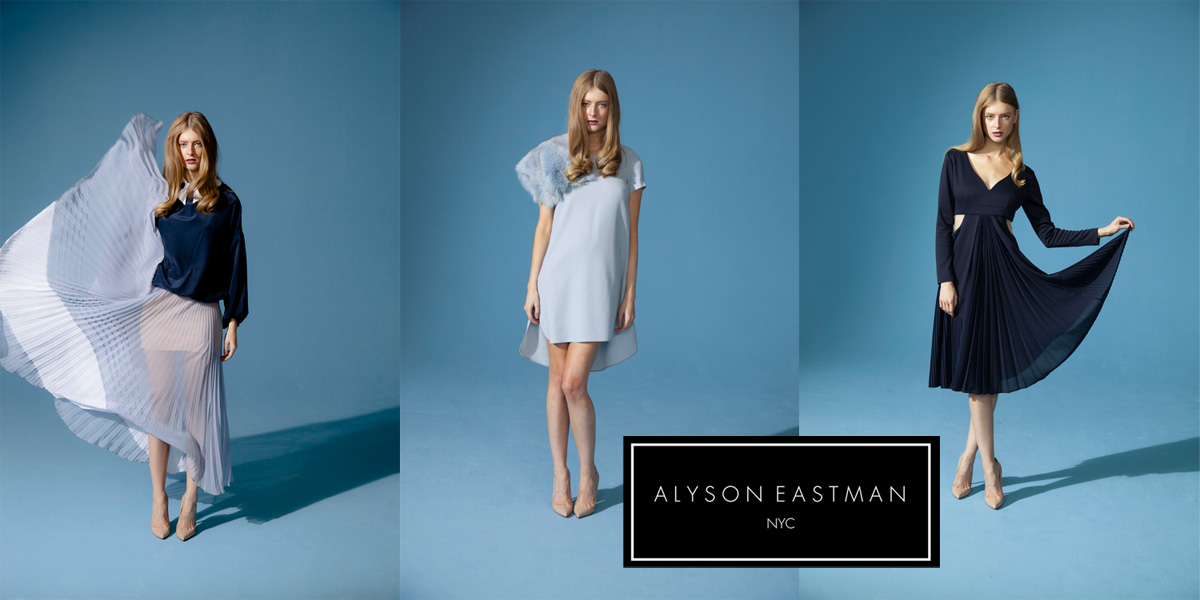 MITH:How do you balance being a designer and being a businesswoman building your own brand?
It is really hard at times but I really believe running my own business makes me a better designer. I really love very expensive fabrics and crazy extravagant silhouettes but from a business perspective all of these need to be toned down and wearable and the business really keeps it all balanced. At the same time, I like to use my creative side to play with different business strategies.
See the complete Alyson Eastman Collection at AlysonEastman.com
Follow @alysoneastman on instagram