Fall is officially here, and I couldn't be more excited!  Besides it being my favorite season for weather & fashion, it's one of the best times to have awesome moments with your beauty routine.  Fall trends are always so chic and polished, it's pretty hard to not be inspired to try a few out on yourself!  But with so many images around of backstage looks, beauty fanatics, and street style stars, it can get a bit overwhelming choosing which looks are best for you.  Trust me, I understand–the makeup world has so many possibilities. However, I live by 1 of the wisest phrases of all time: K.I.S.S. (Keep it simple, well…you know the rest, lol!)
The key is to choose which trend best suites your personal style, your time schedule , and your best features!  If you have full, shapely lips–focus on a beautiful dark or red lip; if your eyes are amazingly almond shaped, rock out with some graphic liner or a bold smokey eye!  There's good news–I've made it a wee bit easier for you:-)  Here, I've listed the top 10 beauty items to have in your arsenal to be on trend and geared up for this season.  And the best part–you don't have to own ALL of these items to look your best.  Simply choose which look you want to make your own–based on your best features, and use these products to make it happen! I hope it helps you, and when in doubt, remember it's just makeup–you can take it off and try again!  Or perhaps your "mistake" could become the newest beauty trend! Have fun and happy shopping!
This is perfect for the 'flushed cheek' look that's back this season!  It was displayed on several catwalks during New York Fashion Week, this past spring as a projected trend for the fall 2015.  Let this look shine by keeping the rest of your face clean–no bright lipstick or eyeshadow.  Pair your cheek stain with mascara and lipgloss for a fresh face!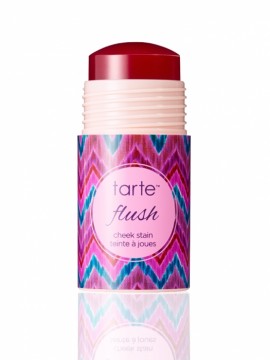 Dark or 'vamp' lips are always on trend for fall!  It's a constant every year, that we can always look forward to!  You can always choose to blot the lipstick with a tissue after application for a bit less drama, this makes the lip a 'stain' and not a full on lip. Go as dark as you're comfortable with, and pair this trend with a clean face, filled in brows, and mascara!
Lipgloss is back, and in a major way!  Over the last few years, the beauty world has shied away from lipgloss and latched onto the savvy look of a more matte lip or lip stain.  But this product isn't your ordinary lipgloss.  Dior has formulated a lipgloss that has the high shine of a regular gloss AND the potency of a lipstick! It comes in a brilliant series of shades, and the finish is amazing!  I would wear this look with dewy skin and a cat eyeliner.


Metallic eyeshadow is everywhere this season. Think 90's Naomi Campbell catwalk–a shiny metallic lid in bronze & silver. I LOVE this look so much!  It can be dressed up for a night out on the town, or played down with a clean face & lipgloss for the day.  The Tom Ford Eye Quads always have at least 1 metallic shade, that can be popped right over the center of the eyelid to give this effect!


A lot of the looks this fall season were heavily inspired by the 90s, and this look is right in step with that!  Remember the flesh toned lip, rocked by some of our favorite 90s girl groups? The lip was maybe 1 shade darker than your natural lip color.  This look can be easily achieved with this Kevyn Aucoin pencil by fully coloring in your lip with the pencil!  It will create that beautiful muted/nude lip look that was so chic and effortless from the 90s.


Dewy skin is here to stay!  Year after year, season, after season, we can't get enough of the luminous, glowing, look that makes everyone look a few years younger, lol!  I love this NARS product for this effect.  Mix a little into your foundation or place in onto the high planes of your face for a gorgeous highlight!


Don't have time for a full on eyeshadow application?  No worries, CHANEL has you covered with these cream eyeshadows!  Perfect for when you're in a pinch, these creams are long wearing, and the vibrancy is amazing.  You can pair this look with a bold lip or a flushed cheek and look polished in minutes–just swipe the product over the lids with your finger.  My favorite shade: fatal!


Fuller eyebrows give a sleek, structured look to the face, and really  add the 'final touch' to any makeup look.  Thicker brows give a more youthful appearance as well, and can add a subtle polish.  I love this pencil, because there is a grooming applicator on the opposite end, allowing you to blend the product INTO your brows when filling them in–to avoid harsh lines!


This is my current favorite liquid liner!   Smashbox created a beautiful 'pen' to help you bring to life all your cat liner dreams and aspirations, lol!  It's so easy to draw a graphic liner with this pen, because the tip is super small and allows you to get really close to the lash line–creating the perfect, smooth line.  Try this trend out with a striking vamp lip or some fun false eyelashes!


This is something new for a fall trend–blue eyeshadow!  Usually reserved for spring and summer makeup looks, this was quite a surprise, but a lovely 1 nonetheless!  Bright blue eyeshadow has been seen in the beauty world this season, paired with very natural skin, and nude colored lipgloss.  I love the Urban Decay eyeshadows for their great texture, along with bold, bright color!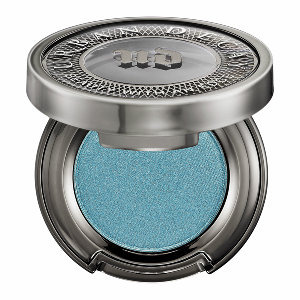 I hope you guys enjoyed this post as much as I did writing it:-) Leave us a comment below on which looks you're going to try this season!
*image credits:  www.sephora.com; www.beautybay.com; www. fashionoversense.com*
Fall Makeup Trends 2015 with Alexis
Learn more from Alexis at AlexisLoves.com