Photos by Kathleen O'Neill
MITH: How did you get started in design? What's your story?
Oday Shakar: Okay, well that's a long one, but I started when I was 13, and I was living in Labanon, and I studied under another designer. I knew I wanted to be a designer from a very young age, so I began my journey very young.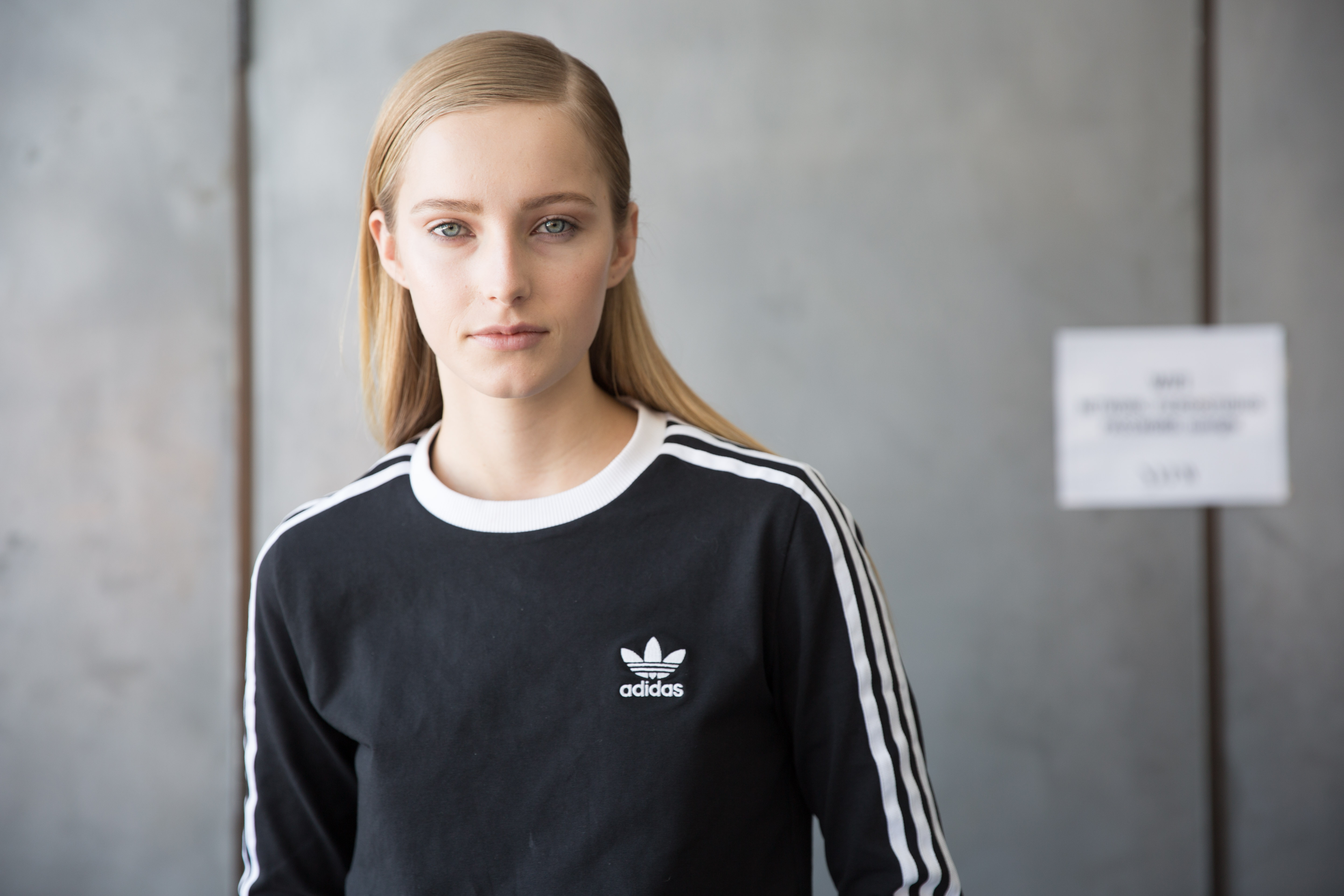 MITH: Can you tell us about the inspiration behind this season's line?
Oday Shakar: Yeah, so the inspiration kind of came from an emotion of just overcoming darkness in one's life, and I've dealt with that. I've seen a lot of women deal with that, and I feel there's something empowering and beautiful that you can grab from it, so I grabbed from that.
MITH: Wonderful! So, how do the colors, fabrics, or silhouettes represent this female empowerment?
Oday Shakar: Well, you know, it starts off with very dark, mysterious feeling, and it kind of graduates and trancends into these hues of colors that bring light and beauty. You'll see a very strong, empowered feeling throughout the entire collection.
MITH: I love that! Do you have a favorite look of the day?
Oday Shakar: The finale!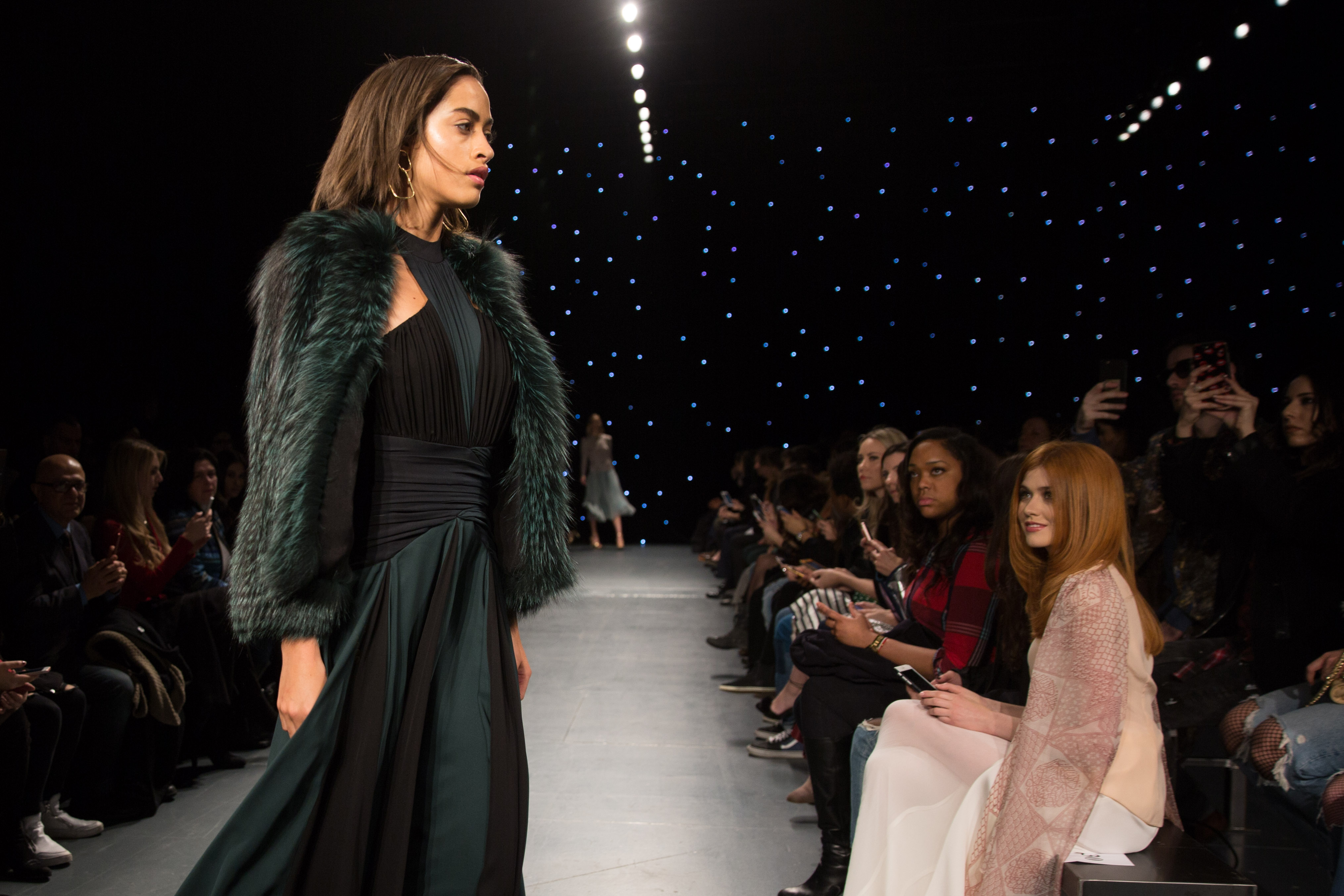 Oday Shakar dazzled us with an evening wear collection full of drapery and billowing fabrics, with many whimsical silhuettes showcasing long dresses with floral patterns interwoven into the fabrics, as well as pants with blouses, in colors of white, black, forest green, crimson and burgundy.
Photo Gallery: