Words by Eva Catherine, photos by Ashley Gallerani
The Naem Khan Fall 2017 line sparkles and shines at Skylight Clarkson. The collection ravishes the audience with luxurious fabrics and dramatic silhouettes. Shades of crimson, olive, mustard, orchid, and periwinkle stand out against the red carpet runway. Embellished kimonos paired with lace bras and velvet flares add a touch of bohemian to the collection.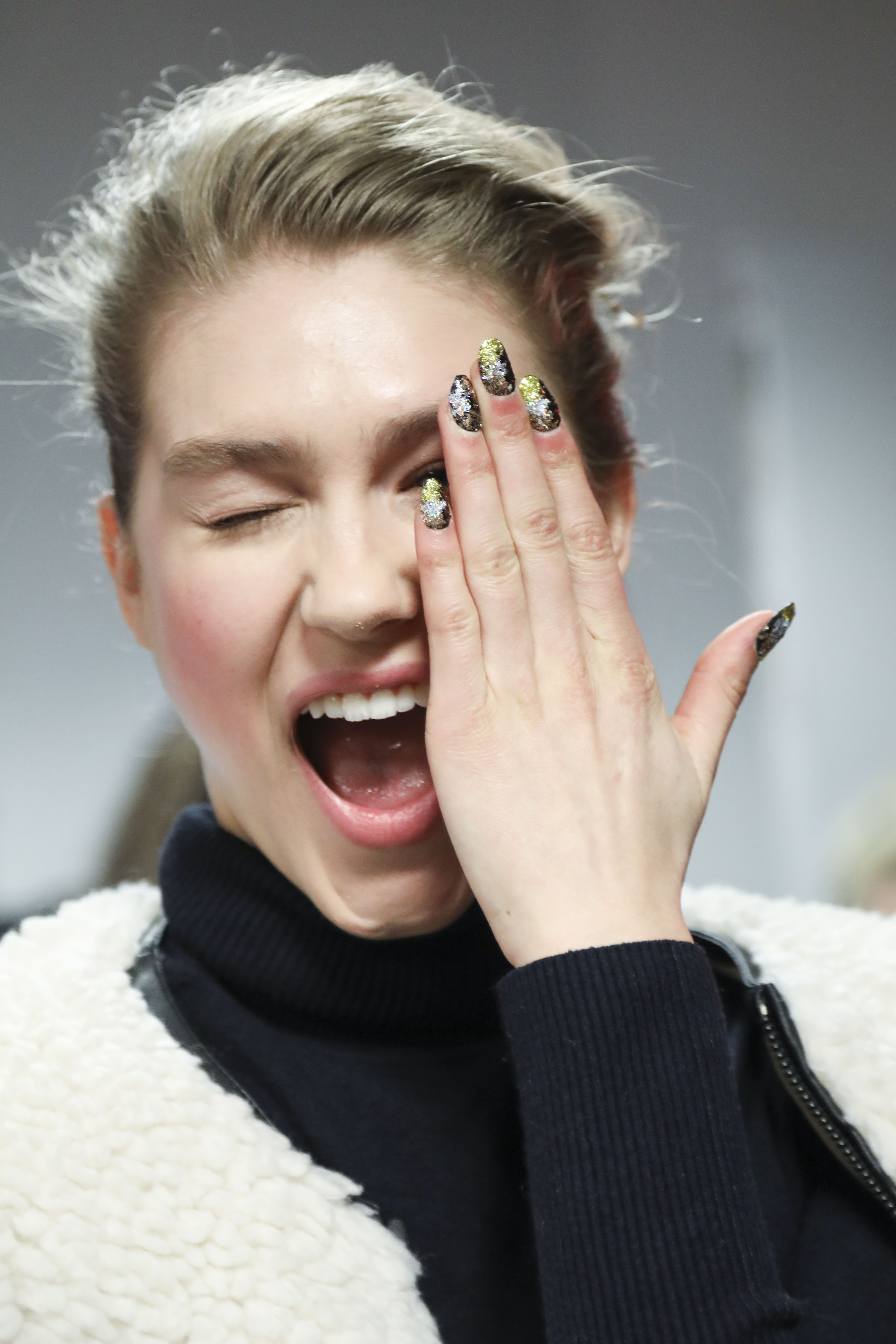 Over-the-knee boots are a trend spotted throughout the show, along with layered beaded necklaces. Some boots are dripping in sequins, and others are decked out with a floral pattern to match the coats. Adding to the floral detailing are print-mixed pieces. Cheetah print paired with textured floral fabrics flow effortlessly together to create an immaculate night-out look. Sophisticated pieces include a tiered gown, sequin pantsuit and sequin dress, and a simple ball gown. A few pieces have a Great Gatsby feel with their jewel bodice detailing paired with fringe elements. Accessorized by 'red bottoms' and pom-pom statement earrings, each model has a unique presence. They wear their hair slicked back, or in an up-do. Light makeup dusts their faces, giving them a dewey glow. This was is show-stopper of a collection, and truly showcases Khans upscale style.
Photo gallery: