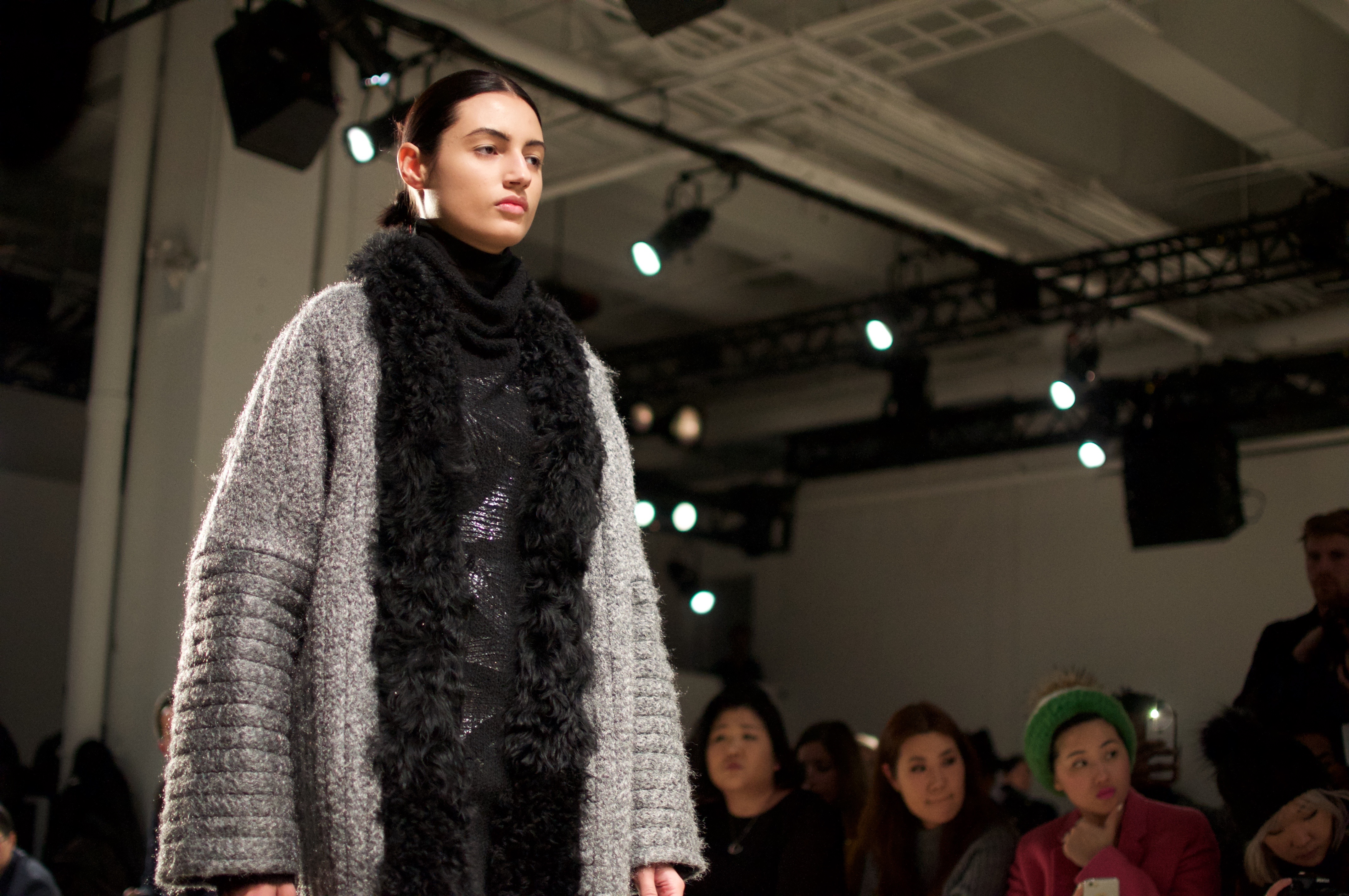 **Photos by Kathleen O'Neill
"Hi, Snapchat! We're reporting to you live from backstage at Demoo Parkchoonmoo's runway show at New York Fashion Week," a perky model said for a press lady's iPhone. The Fall/Winter 2016 collection was presented at the Dock at Skylight at Clarkson Square, which had a pretzel-like maze of a runway.
Dozens of #BTS hair and makeup tweets and Instagrams were posted, and then it was time for rehearsal. "This is going to be the longest walk of my life," the director said jokingly, as he demonstrated a sophisticated stride around the seemingly endless runway. The models laughed, and then quickly became serious as they closely observed his technique.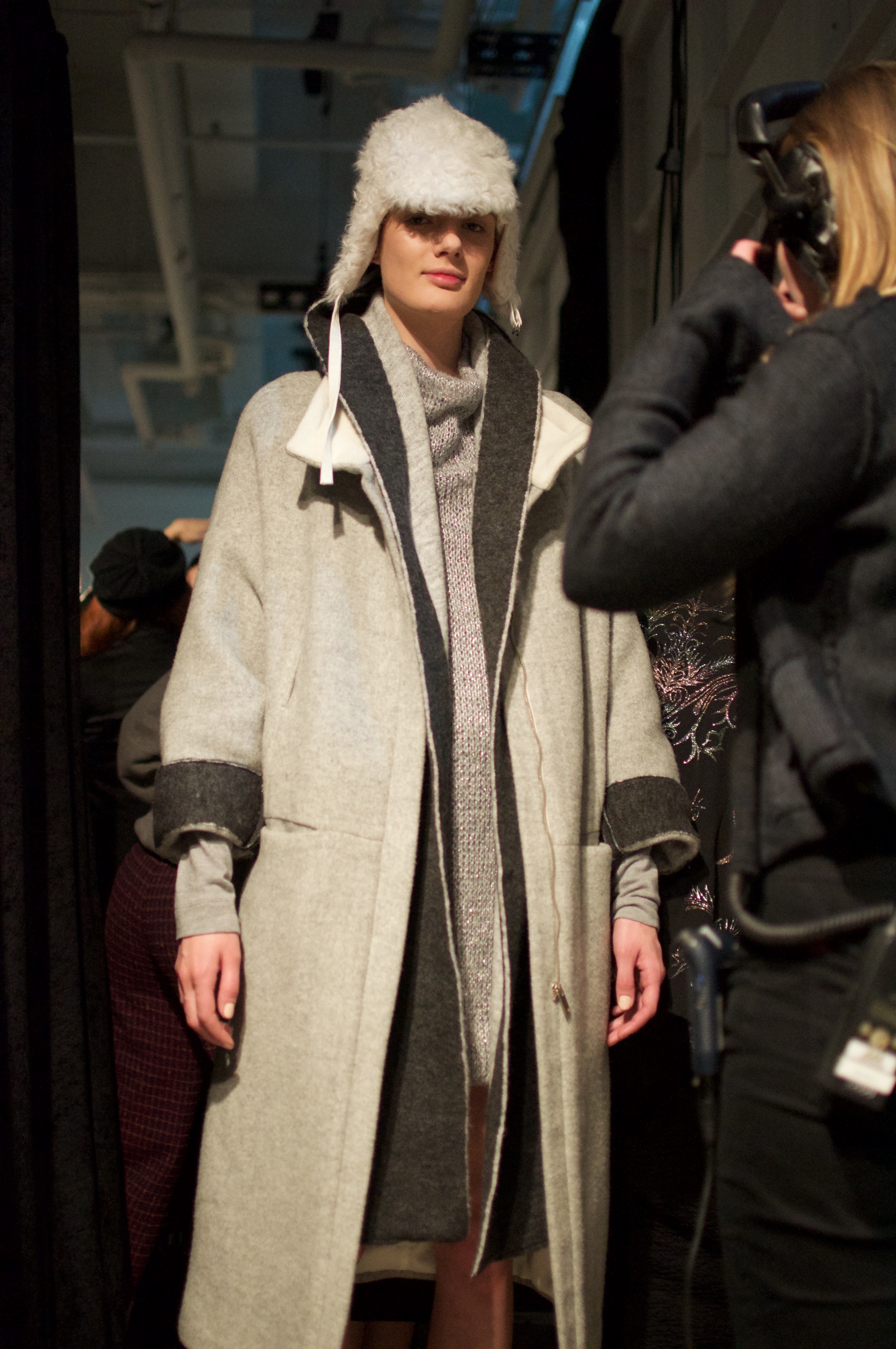 During the run-through, the models wore their street clothes (leather jackets, belted pea coats, and black denim) and some practiced in their "show" shoes. One by one, they conquered the runway, then stuck out their tongues and gave peace signs to the cameras as they returned backstage. "Now, go get dressed!" a determined PR lady announced. It was nearing show time, and the crew was behind schedule.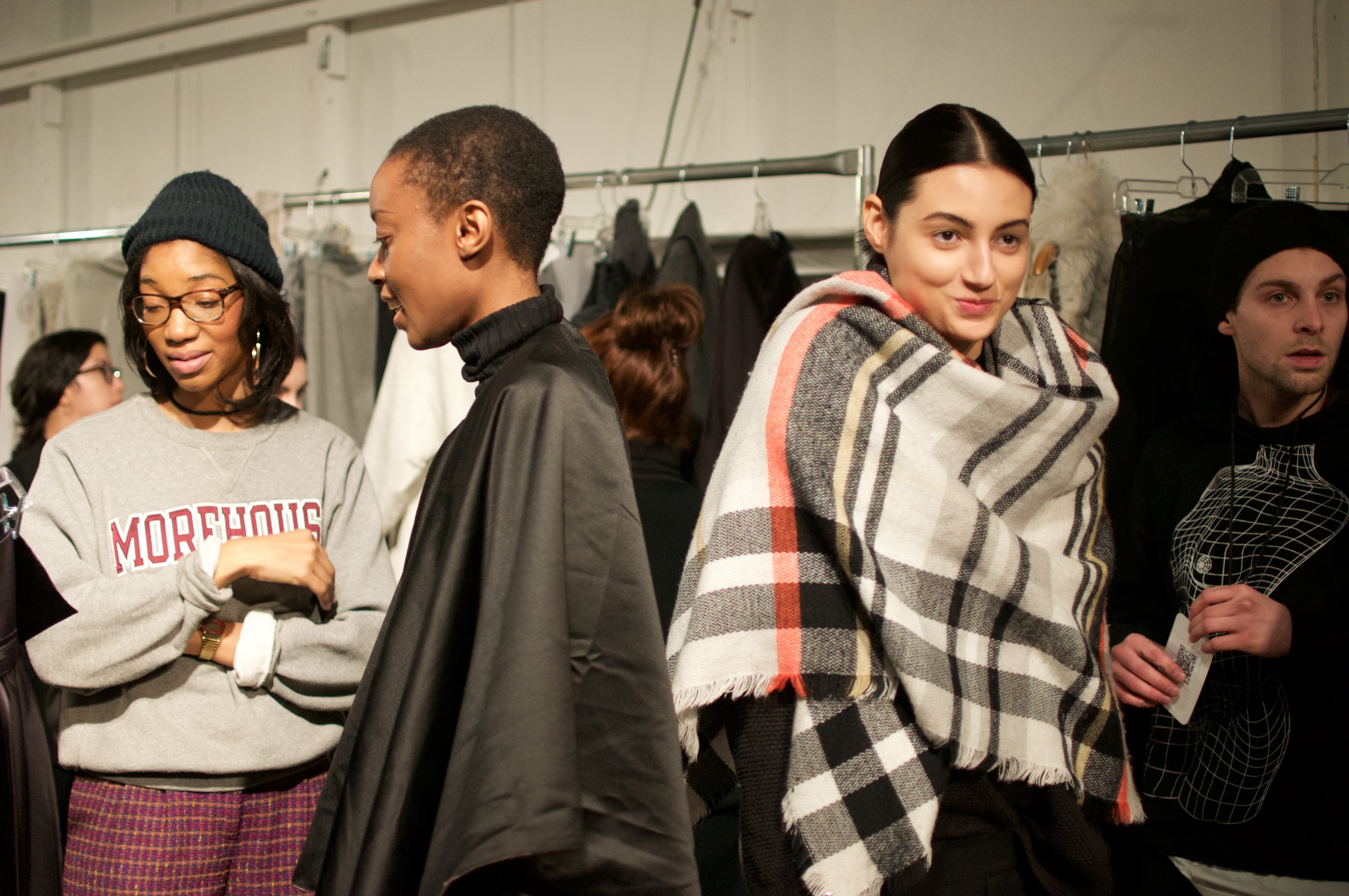 Each model had two "dressers" each, who were careful in styling the looks just right, yet vigorous in shoving on the shoes. When the girls lined up, the once diverse individuals had transformed into a magnificently cohesive group. I captured a quick photo of the model in the opening look (Zoe) with her game face on, and then rushed out to my seat. Just moments later, Zoe materialized under the bright lights, radiating strength and warmth.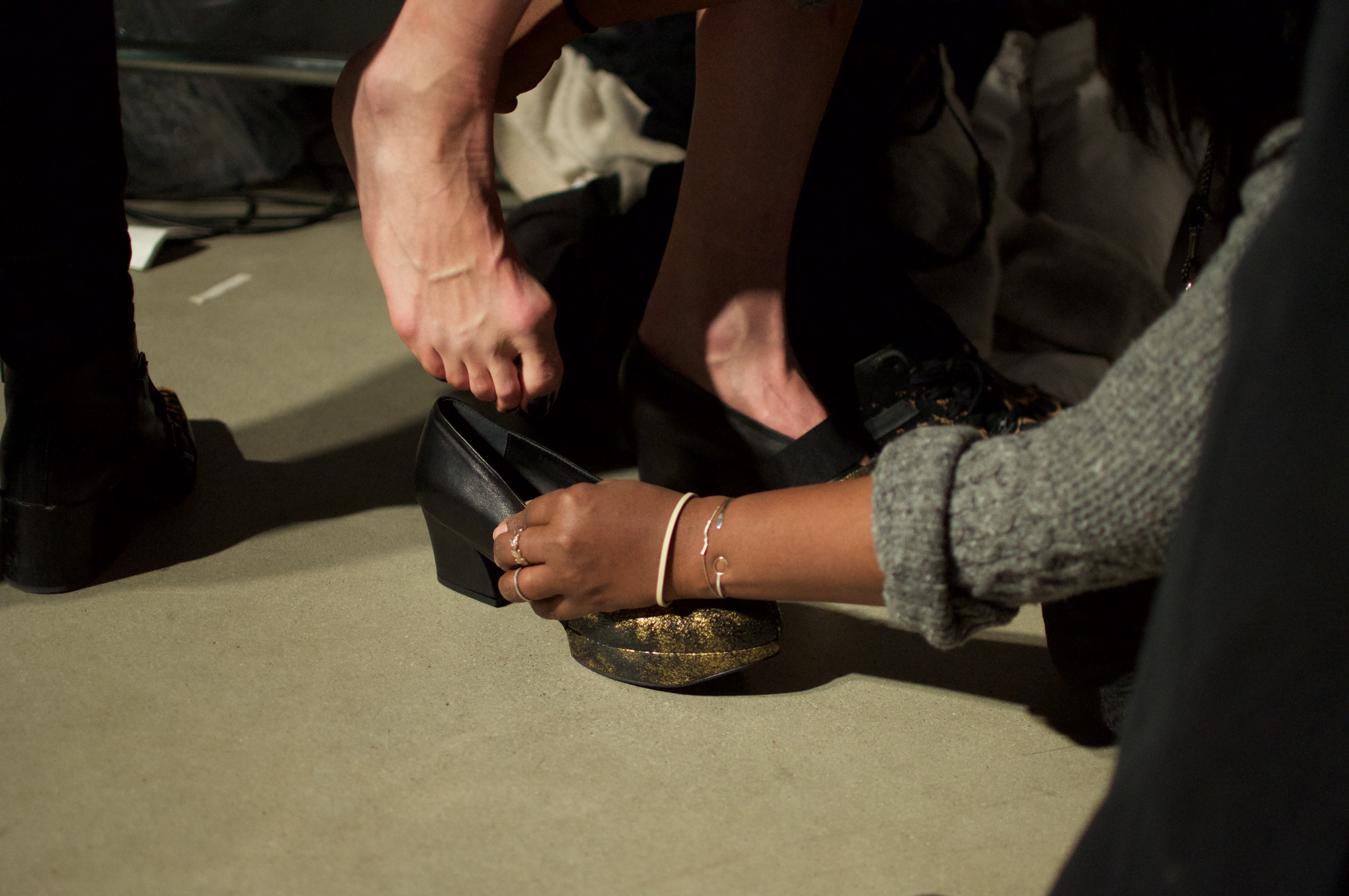 This season, designer Demi Park presented a contemporary interpretation of her Korean heritage. Traditional bright colors were diluted to hues of camel, grey, gold, burgundy and eggplant. Kknotshins, or "flower shoes" were stripped of their floral prints, and Chimas, long wide skirts, were updated with dropped waistlines. The collection contained an array of both casual attire and Evening Wear that could easily translate from catwalk to street. Blouses with shoulder cutouts were layered with fur vests and paired with wide-leg trousers, and button downs peeked out from underneath cropped turtleneck sweaters with extra-long sleeves. Oversized and asymmetrical collars added to the cozy-yet-edgy aesthetic, while slim-fitting, sheer tops and floor-length silk skirts provided a touch of sensual glamour. Fur hats, handbags and muffs complimented many relaxed looks while chopsticks completed some of the chic hairstyles.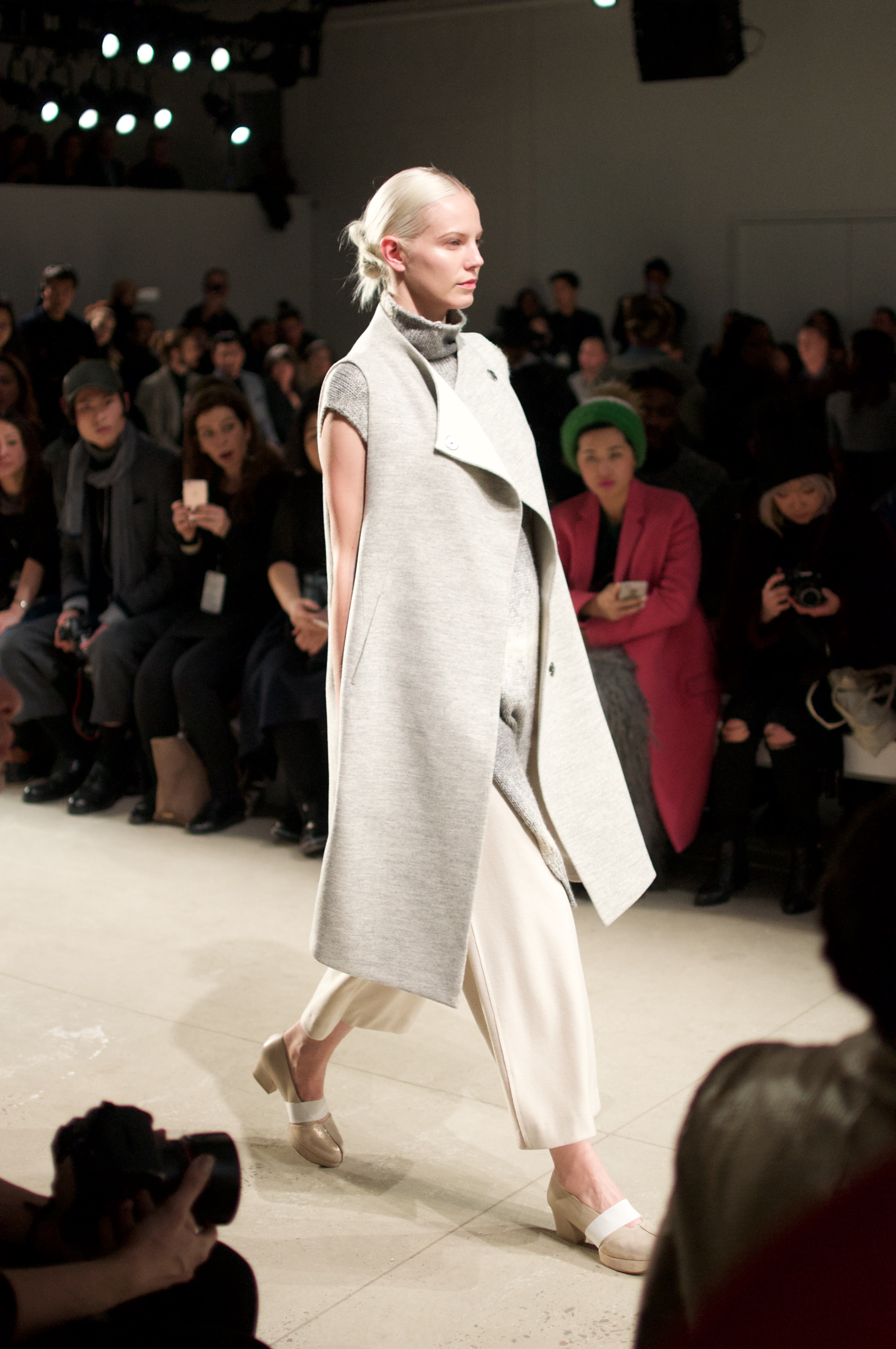 Demi did a flawless job of paying homage to her roots while celebrating modern style in her Fall/Winter 2016 collection. I'm sure it won't be long before her super cool, reinvented Korean skirts and flower shoes are spotted on trendsetters and celebrities alike!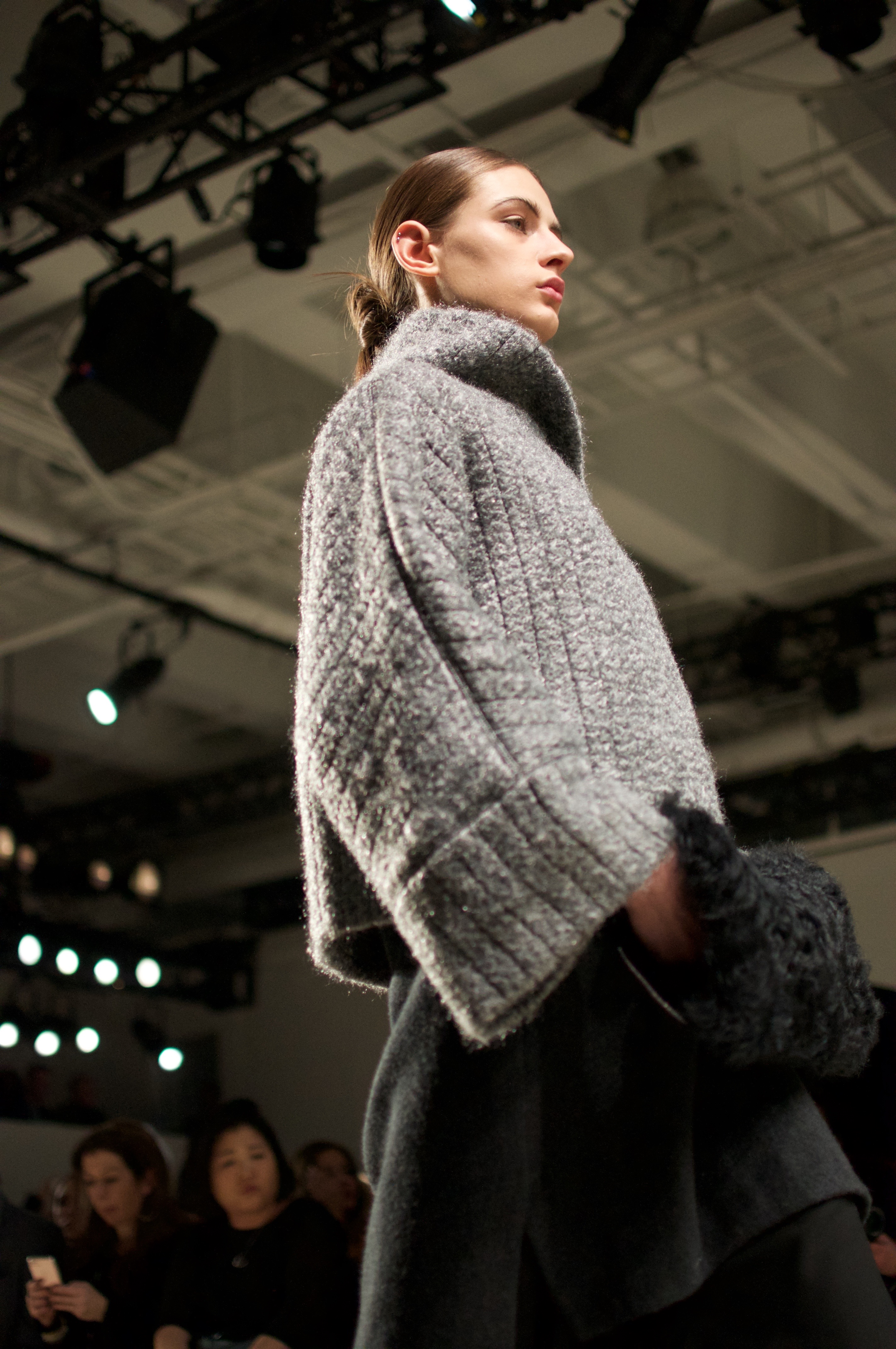 Follow Demoo Parkchoonmoo on Instagram @demooparkchoonmoo and check out their website www.demoo.com!