I thoroughly enjoyed my relaxing and invigorating visit at Smith & Brit. As I walked into their shop, I was greeted by the wafting aroma of many earthy and soothing scents that already began to calm me after my brisk Manhattan walk. Kristyn led me to the back room, where I slipped into a comfy robe that had me feeling oh-so-pampered. As she began to examine my skin, and then massage my face and neck, explaining each process in detail, I was transported into a world of bliss and satisfaction.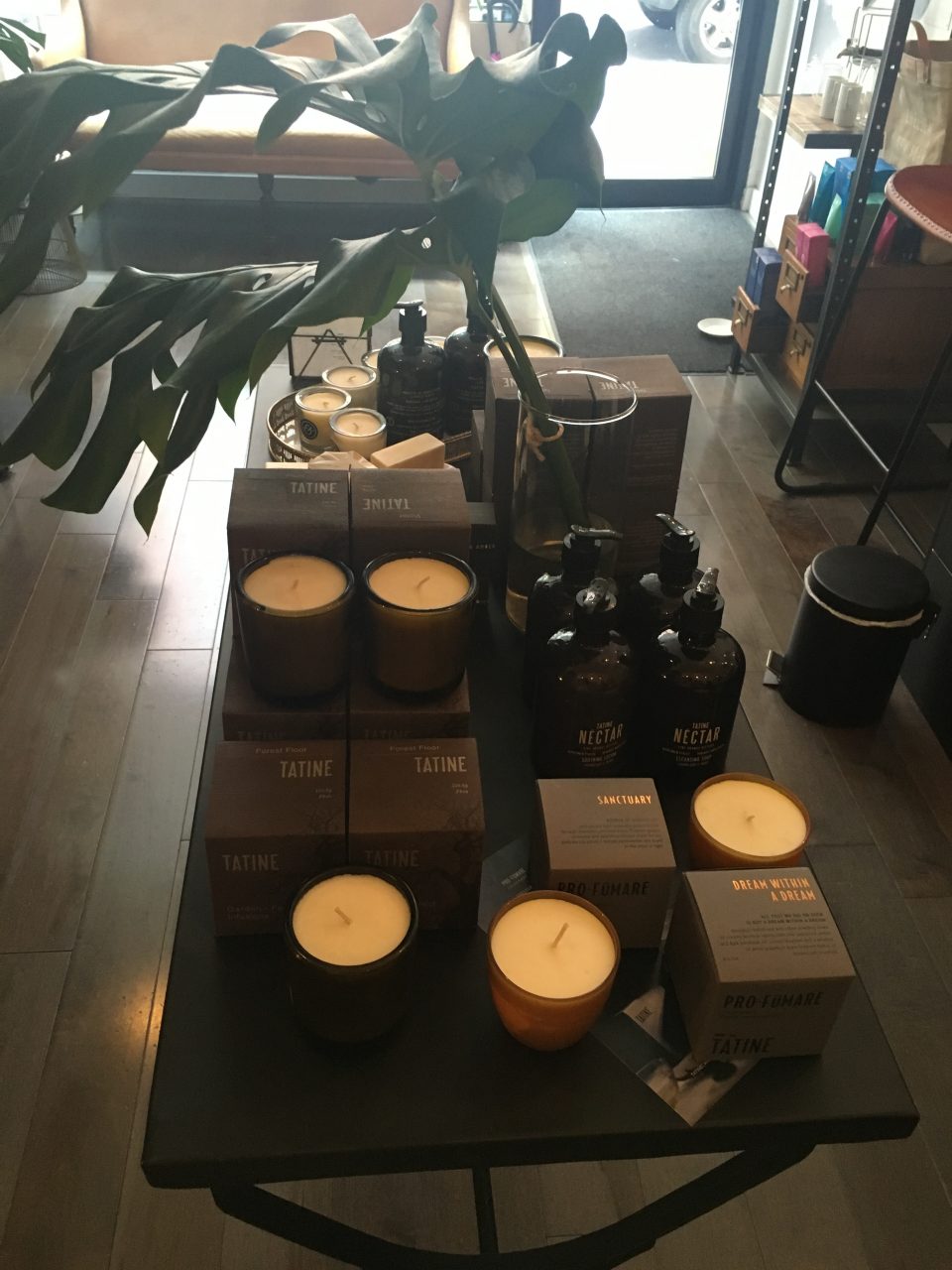 For my jetsetter lifestyle, Kristyn customized a 60-min facial, a top choice for a glow for those on-the-go. She utilized a 3-step cleanse that started with an oil and clay mask for deep purification, followed by a light glycolic and lactic acid mask to rid my face of dead, lack luster skin cells, revealing fresh healthy cells underneath. She then followed this with light extractions to purge anything old from my pores. Next, a hydrating mask was massaged into my skin, followed by precious oil and marble moons, which were strategically massaged across my face to rid it of any stagnant lymphatic fluid (great for travelers, or after late nights out). Kristyn explained that this process reduces puffiness and inflammation while restoring definition to facial contours. Lastly, I was treated with a mega dose of vitamins A, C, & E to heal, protect and regenerate my skin. I'm quite sure my skin cells were rejoicing, because my complexion felt flawless afterwards!
Kristyn was also able to address a couple issues I had when walking into the salon. I explained to her that my apartment had flooded, leaving me with a slightly dry, tingly cough in my lungs for 3 days. So, she gifted me a bag of Binchotan charcoal sticks that I could boil in water to absorb any toxins in my home. I also let Kristyn know I was concerned with the tiny bumpy pores that had developed under my eyes after using a heavy concealer from trying to hide those dark circles. Kristyn explained that these little bumps were called milia, and she gave me a generous sample of Clark's Botanicals Anti-Puff Eye Cream to help work the milia out over time. Kristyn was so generous to also gift me a large sample of Clark's Botanicals soothing marine cream, which helps moisturize the face and gives anti-aging benefits for an overall "lift" to the skin. My goodie bag left me feeling very pampered and cared for. What a treat!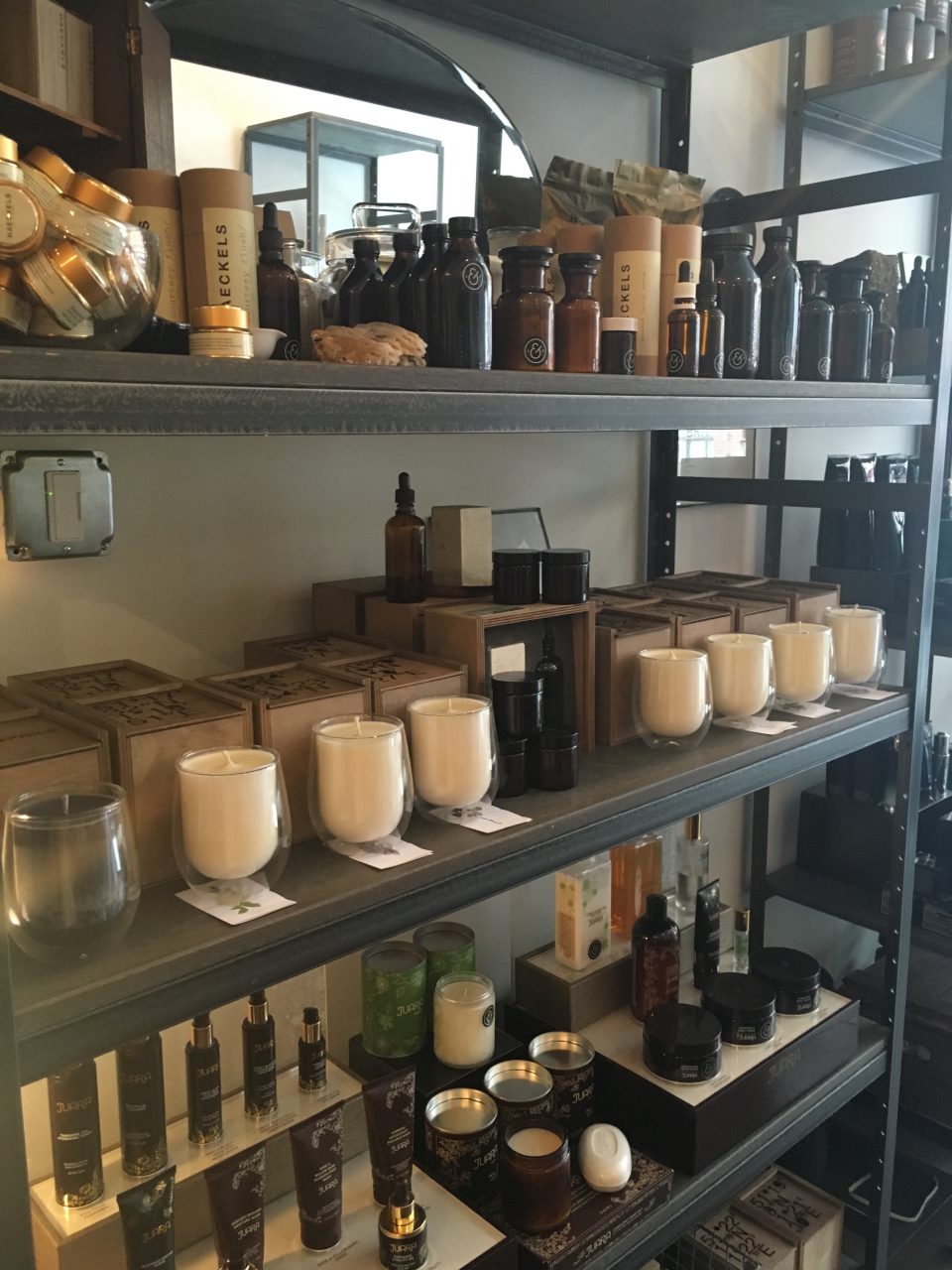 With now dazzling skin, I then plopped into their beauty bar chair, and Claire finished my look with a light makeover using Rouge Bunny Rouge makeup. She polished off my look with slightly blushed cheeks, light eye liner, and an iridescent pink gloss, all of which enhanced the natural glow that now radiated through my skin. I thanked the ladies and went on my way with a little pep in my step. When I showed up to my apartment, my roomie remarked, "Wow, you look amazing! You should go on a date tonight just to show off your look. You're glowing!" Well, that was confirmation that Smith & Brit totally transformed my slightly tired and worn look into a radiant and healthy glow in only an hour! I would highly recommend a visit to their boutique and spa to get pampered after a busy week, when you need a little pick-me-up. You are sure to be greeted by warm company, and you will leave feeling "uplifted," both mind, body and soul.
Holly Glasser, Editor-in-Chief of MITH Magazine
Kristyn Smith, LE of Smith & Brit Boutique & Spa-Contributing Writer
Products used on Holly:
Rouge Bunny Rouge base: Sketches On Water Tinted Moisturizer #42
Cheeks: Love Lights highlighting powder in Goddess.
Eyes: Eyeshadow-When Birds Are Singing matte #70 #43, Liner-Devotion Ink Eyeliner-Tigers Eye in Quartz, Mascara-Amplitude Big Lash
Lips: Clark's Botanicals Ultra Rich Lip Tint 24k Kiss
Environ used for the facial. Environ believes that skin has a life and that vitamin A is the "oxygen" it needs to look beautiful and healthy for life.
About Smith & Brit:
Smith & Brit Boutique and Spa is a beauty and wellness destination where the collective experience, knowledge, and passion of its founders is used to help clients look and feel their best. Founders Kristyn Smith and Claire Beevers are unique in that both of them are beauty therapists (with over forty years of combined experience) that have worked on countless faces and bodies internationally. Smith & Brit offer a carefully edited selection of products for lifestyle and beauty, expert advice, and treatments such as bespoke facials and reflexology for a complete holistic experience.