LNS Q&A With MIth Magazine
We caught up with Penny Karabey, owner and proprietor of Luxury Next Season, a boutique dedicated to finding and selling some of the rarest and most highly sought after pieces in the fashion world. A Turkish transplant living on the Upper East Side, Penny breaks the mold when it comes to style, always wearing the latest in luxury fashion and bringing her own interpretation to trends. Influenced by her love of color, Penny never wears black.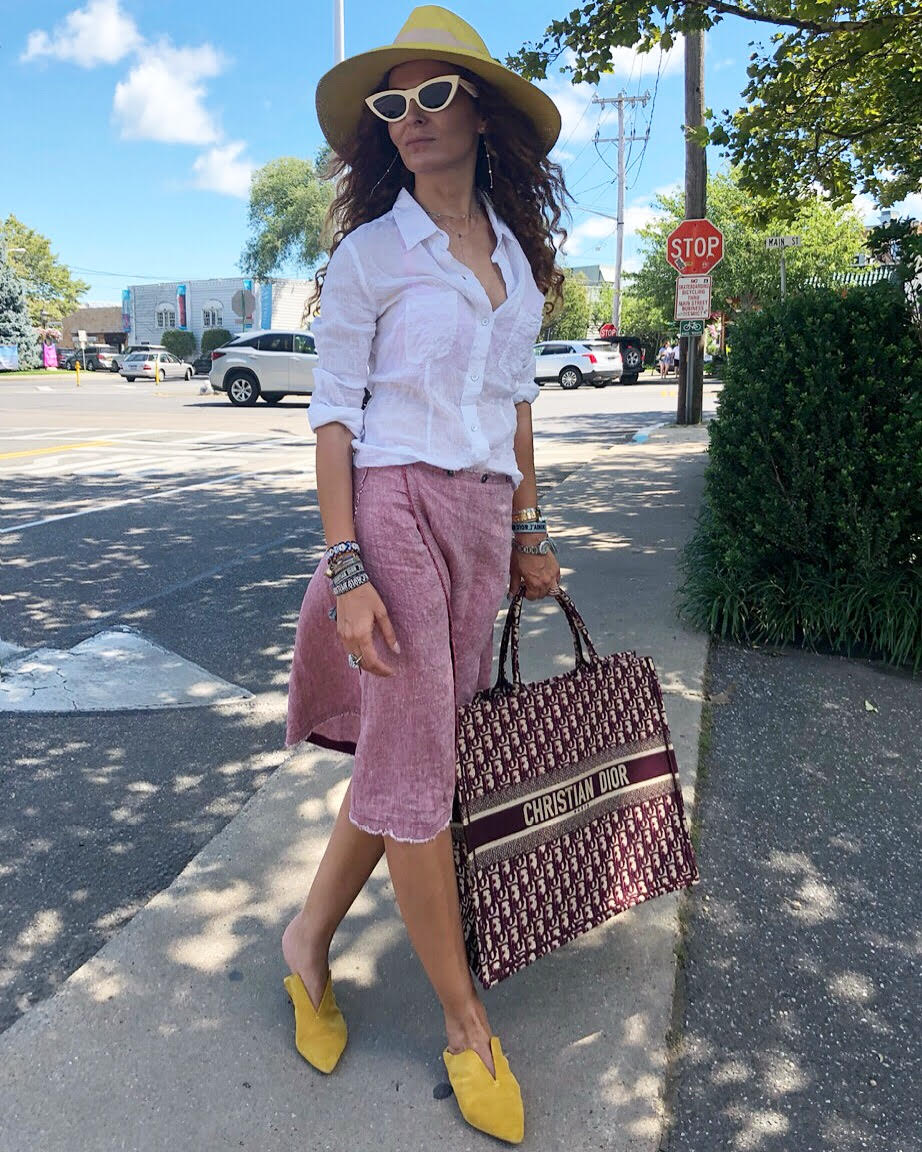 MITH: New York is a city dominated by dark colors, especially black, What influenced your decision to only wear color?
Penny: For me, life is all about color. It can change the way you feel. I love that every color represents something different about me and I can express that, both to myself and to the outside world. The New York uniform is to wear black and it is something I simply can't do. Color is too much a part of me, not just in my style, but also in other find color in my hair, my home and in my jewelry designs. I tend to make all of my accessories bright. Green is almost always included somewhere in my outfits, I love that it is usually unexpected and it also looks fantastic with my hair and skin tone.
MITH: With so many places to buy luxury goods, what sets Luxury Next Season apart from other retailers?
Penny: Luxury Next Seasons sells more than just readily available items, we supplement our stock with runway pieces that can't be found anywhere else. Having worked in the industry so long, I have built strong relationships with top brands and I have access to pieces other retailers do not. In addition, we are often the first retailer in the United States to receive certain pieces, making LNS the best place to look for rare or hard-to-find items. I sell the Luxury Next Season lifestyle, one of luxury and exclusivity, while at the same time having fun with fashion.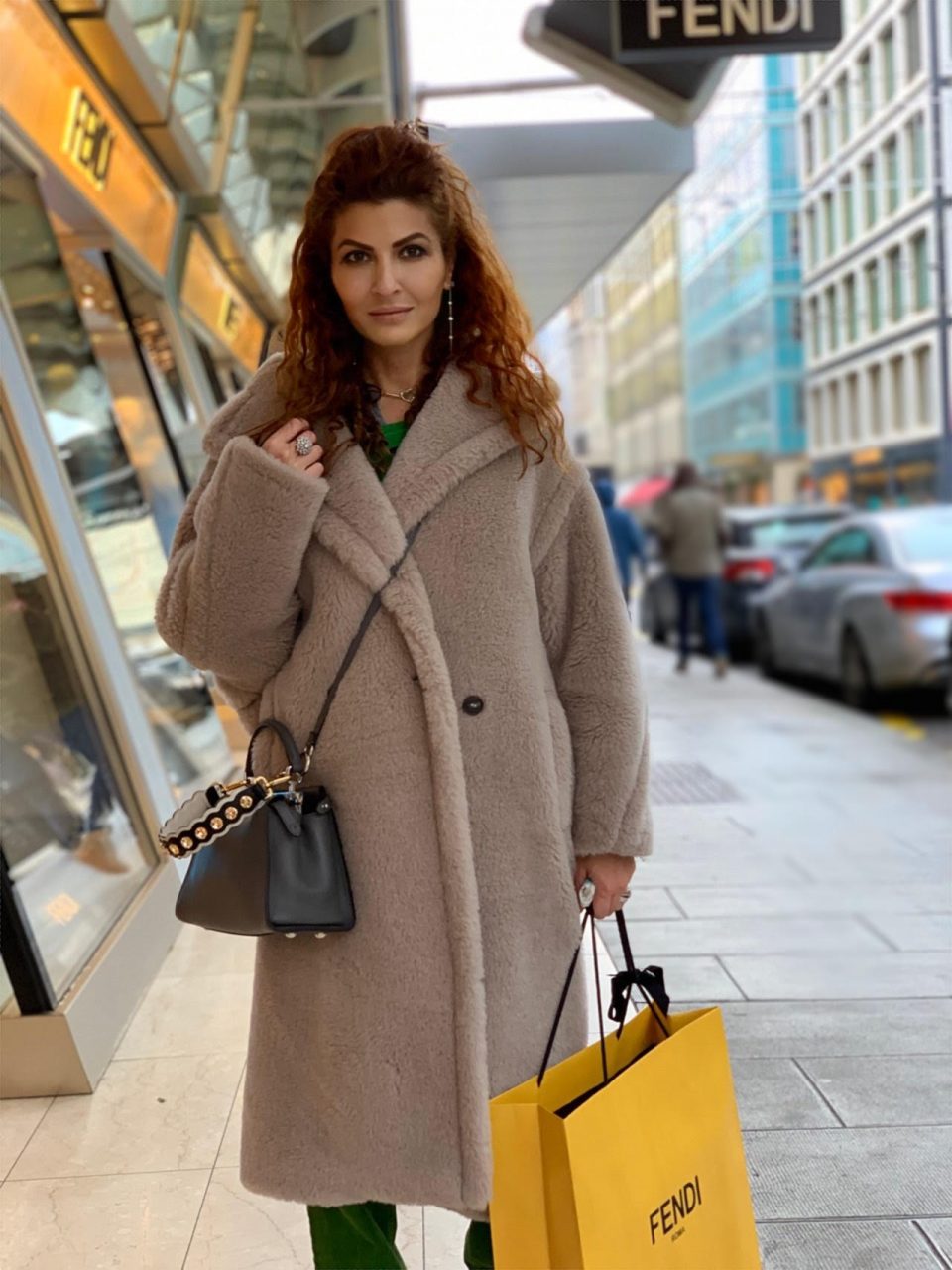 MITH: Your red curls have become a signature of yours. Can you tell us the story behind them?
Penny: My hair has always been this way. When I was younger, I hated my curls! But over time I have learned to appreciate what I have and I love that it has become my signature look. I am certainly not the average blonde or brunette on the Upper East Side and I am proud to be different. My hair perfectly complements my style. It is luxurious and different from the norm!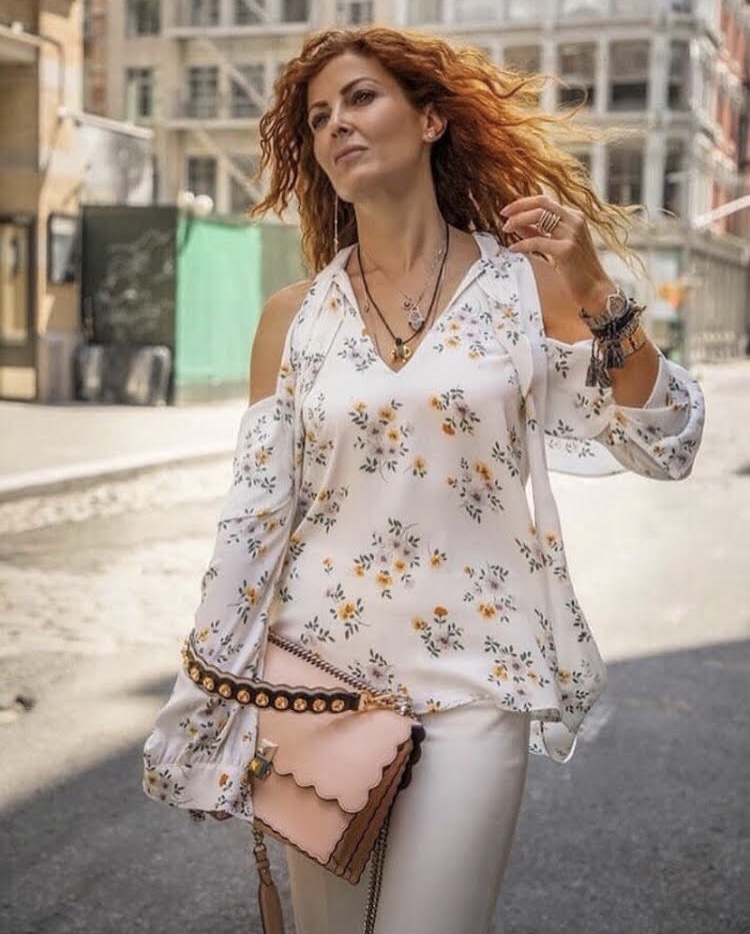 MITH: Aside from Color, what else influences your selections for both your personal style and for LNS?
Penny: I am a huge believer in both texture and quality materials. I think that a different material along with color can add dimension and intrigue to any outfit. My personal favorite is velvet. I adore the way velvet takes on color, especially with darker colors or jewel tones. I have several velvet pieces in my wardrobe and they make appearances in my outfits almost daily. I am also incredibly partial to lace. I love the texture and pure luxury it adds to an outfit. One of my favorite pieces in my wardrobe is a pearl embroidered bomber jacket. The pearls add great texture and it is truly a treasure and one that makes me feel incredible every time I wear it. You will see an element of texture in my outfits every single day, whether it be velvet, lace or any other material.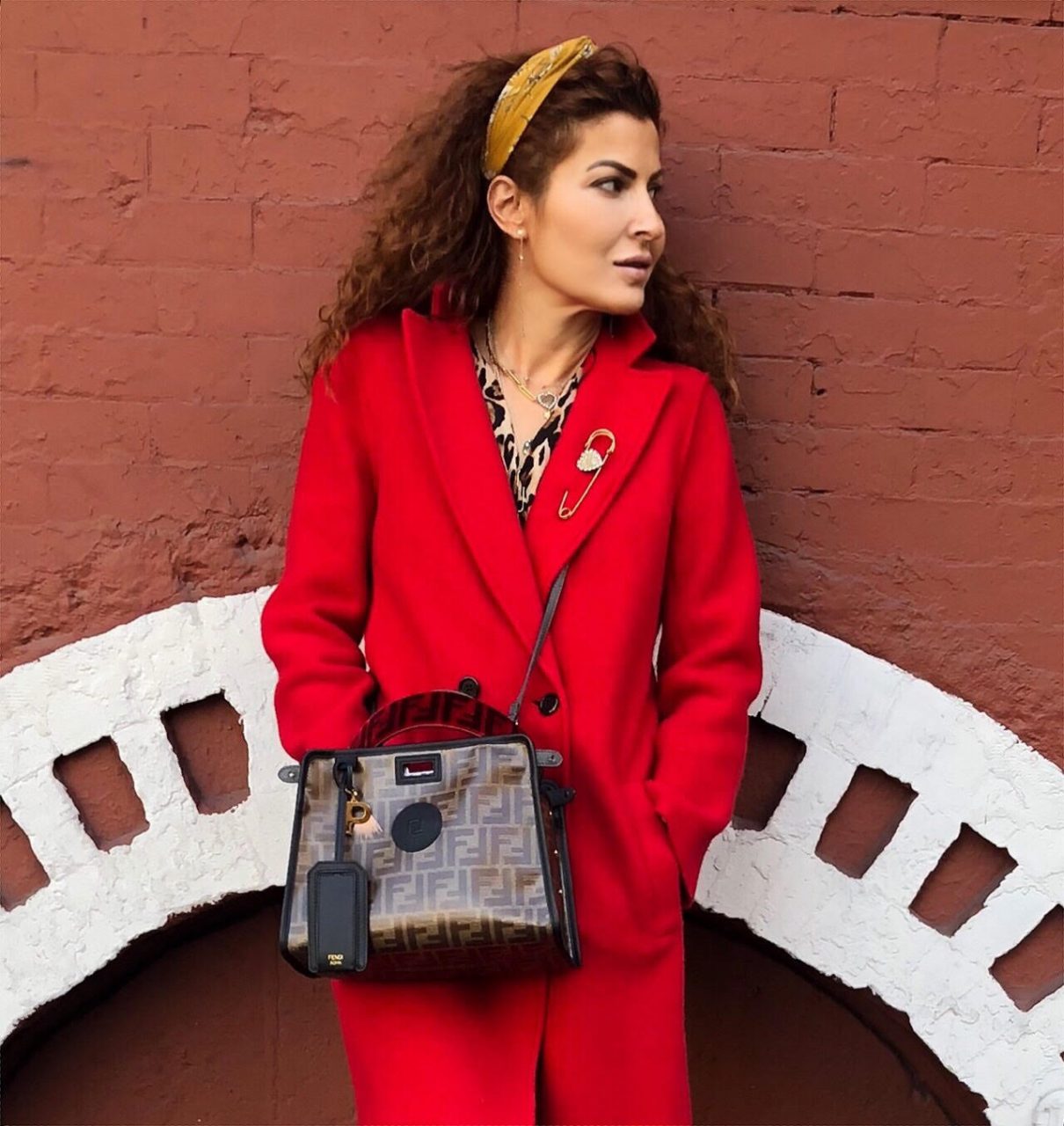 MITH: You have a very unique perspective on style, what do you think influences this?
Penny: I am very fortune to not be stuck in an office the whole day. New York City is my office. Not only do I see the trends directly on the runway during fashion week, but I also see how they are interpreted on the streets of New York and how they are worn in different neighborhoods. This gives me the ability to see things from different angles. I also spend a lot of time traveling and I find lots of inspiration from where I am in the world. I draw inspiration for jewelry and home furnishing from markets in Turkey and clothing inspiration from boutiques in Paris. My family and I travel almost 3 months a year. My globe-trotting has given me a unique fashion perspective.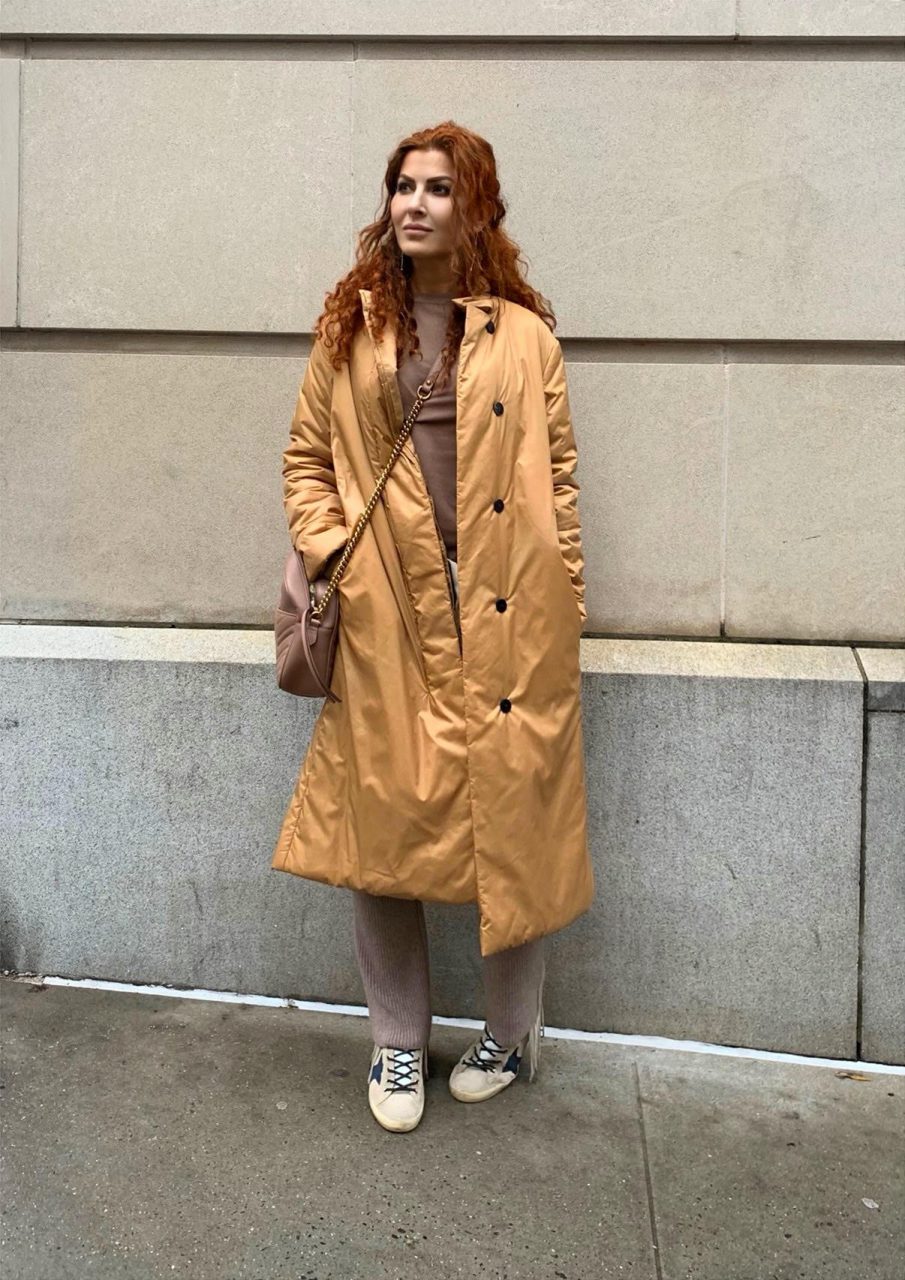 Find Penny Karabey on Instagram @luxurynextseason and at www.luxurynextseason.com/
All photography by Andrew M. O'Donnell Photo @andrewmodonnell
Article edited by Holly Glasser, Editor-in-Chief of @mithmagazine