Words and backstage photos by Kathleen O'Neill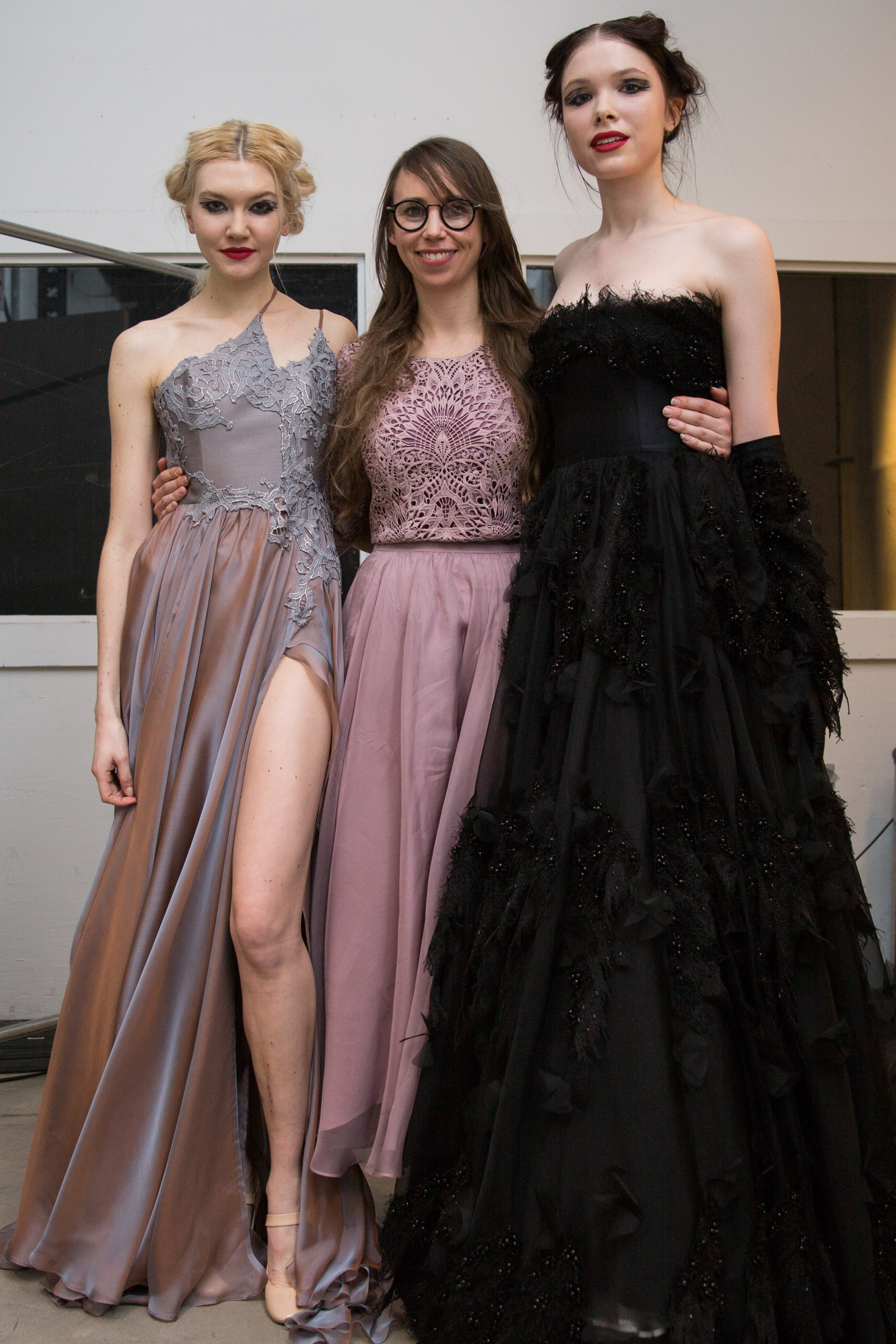 Leanne Marshall never ceases to impress. Her Autumn/Winter 2017 collection is absolutely divine. Dresses, jackets, gowns and pants in hues of black, taupe, mauve gray, copper, and chocolate grace the runway. The bold, red, flowing, silky gown stands out above all the other looks. Backstage, the lucky blonde model that gets to wear it, twirls about for the photographers. The finale dress is a black ball gown, with intricate details of beads and feathers.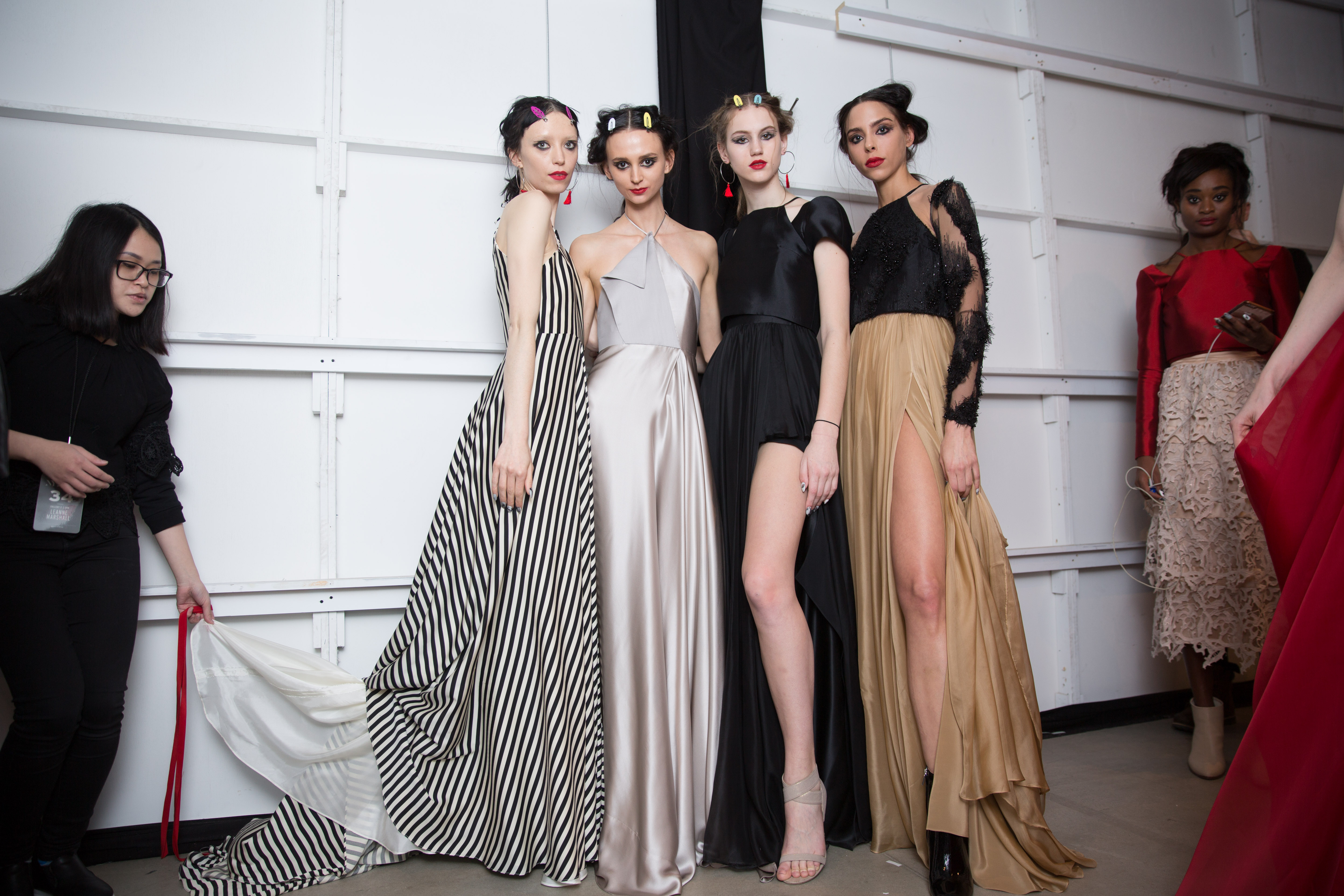 More shining fabrics of beige have jaws dropping everywhere. Some looks even have alternating black and beige details, impeccably constructed. Other contrasting looks included silk blouses with lace skirts. One look that had more of an edgy vibe than the rest was a black and white striped gown with a red belt. The model's aesthetic matched its vibe seamlessly and totally rocked the runway.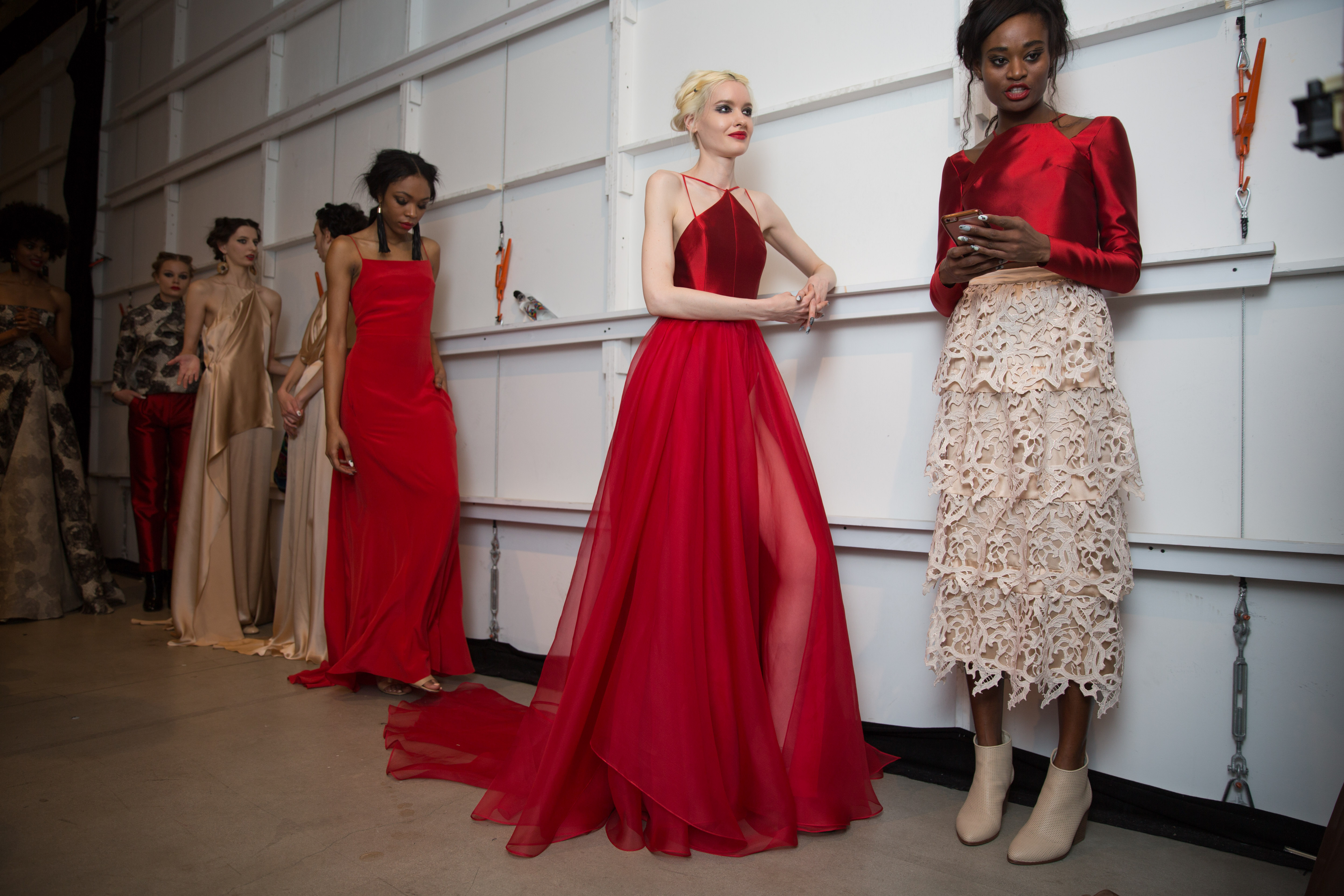 The dramatic eyeliner and red lip go perfectly with the garments. Even the hair is styled with incredible detail, pulled back in a ponytail with various pieces held together with rubber bands, creating a stunning textured look. Leanne certainly out-did herself, yet again. I'm not surprised in the least.
Backstage Photo Gallery: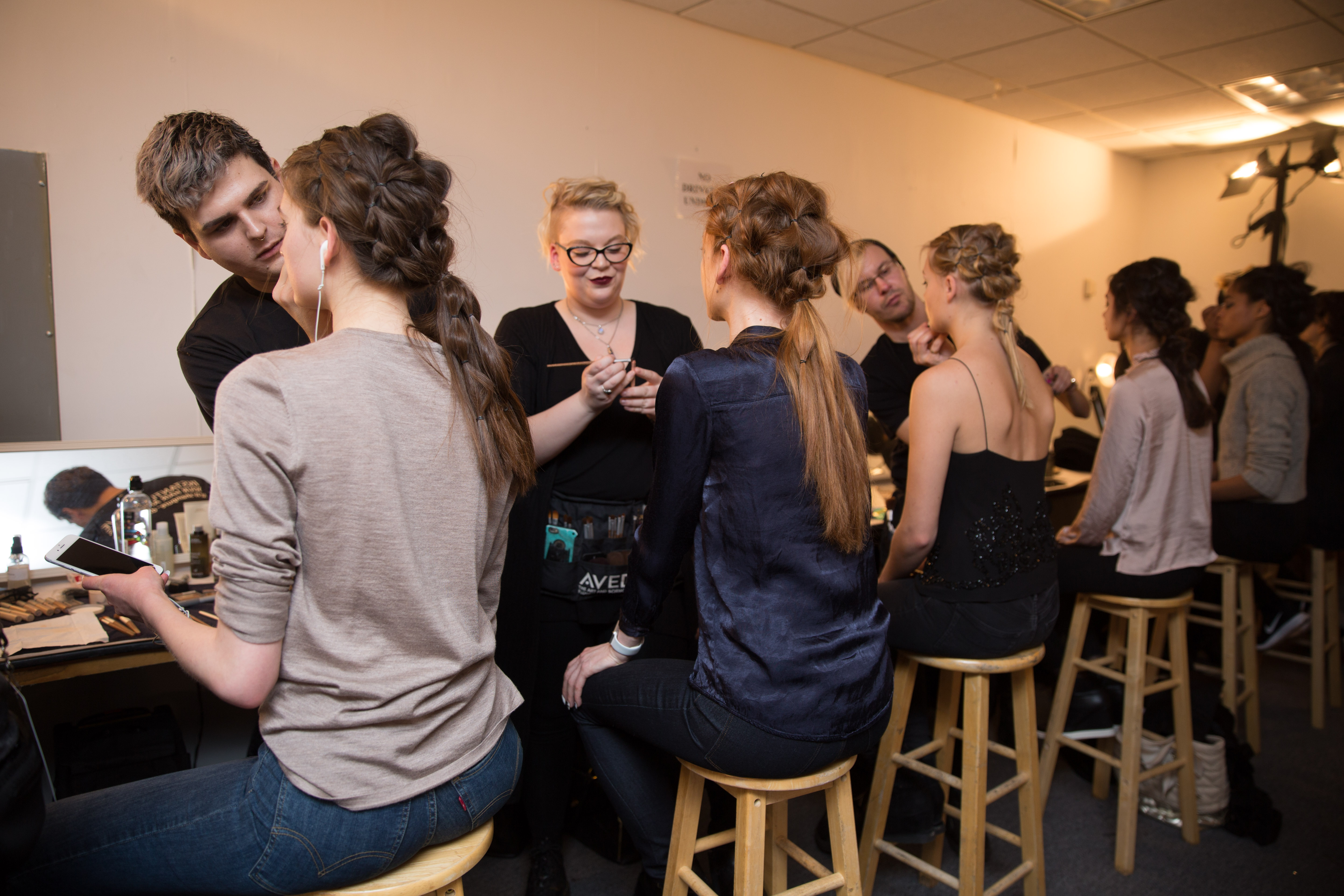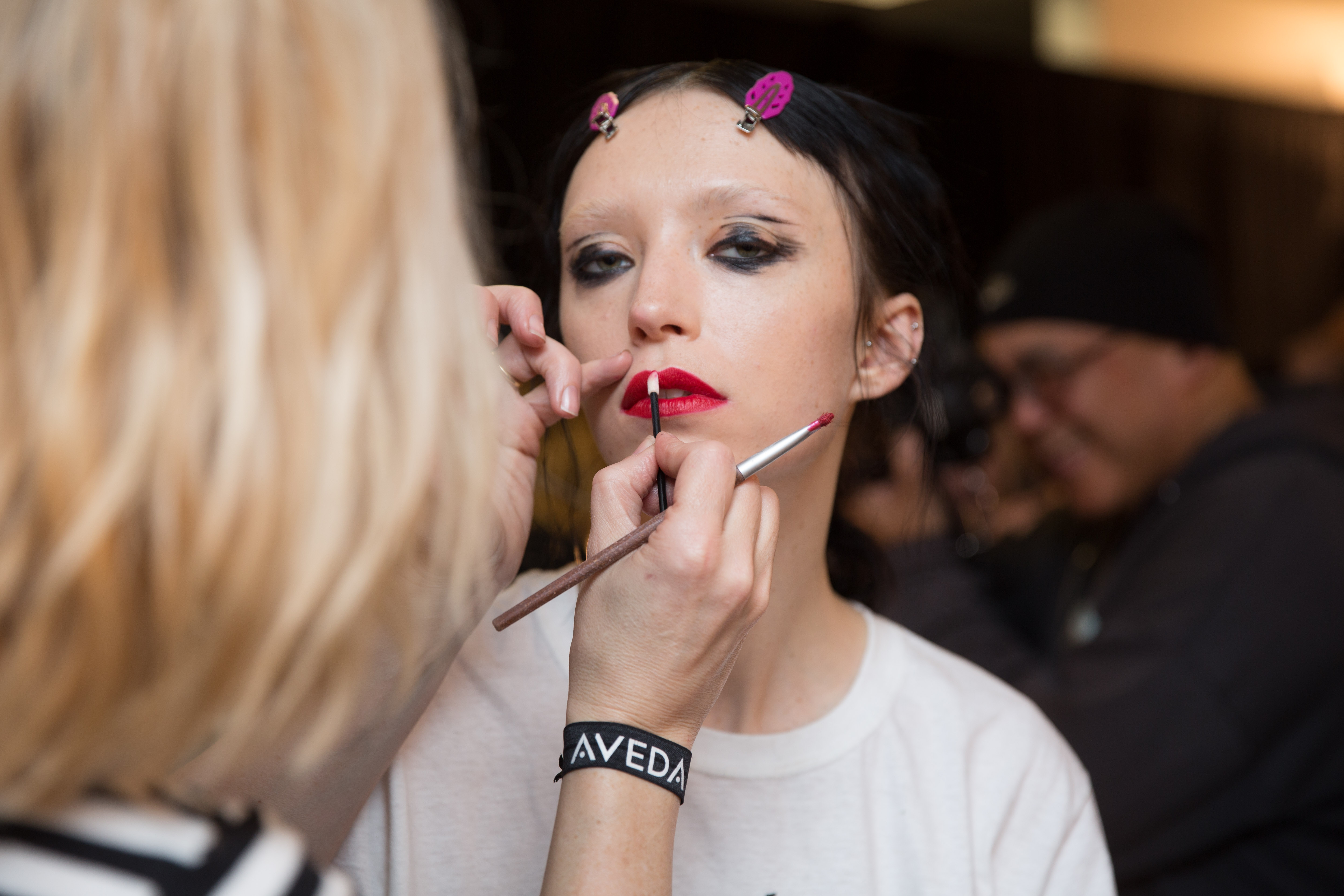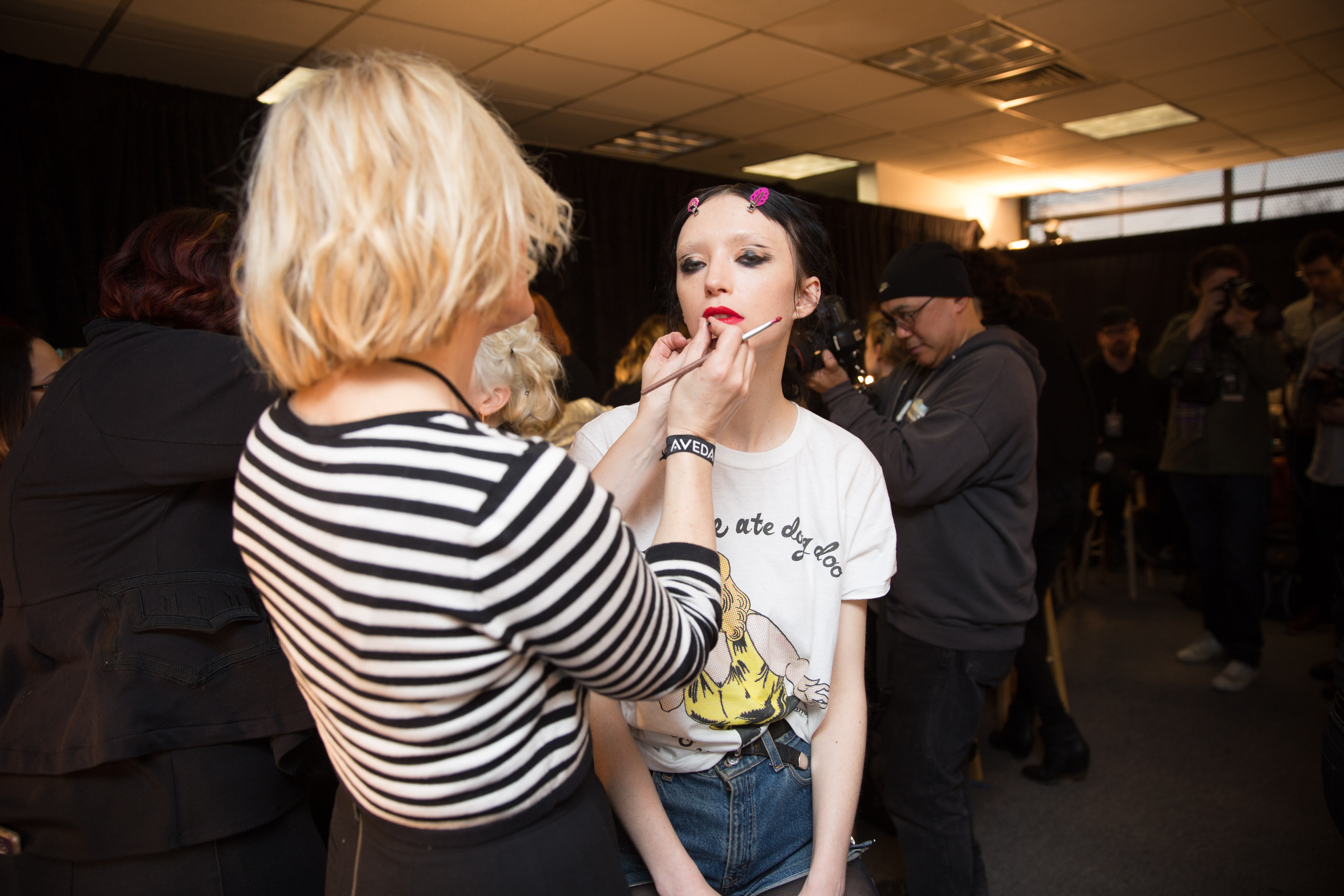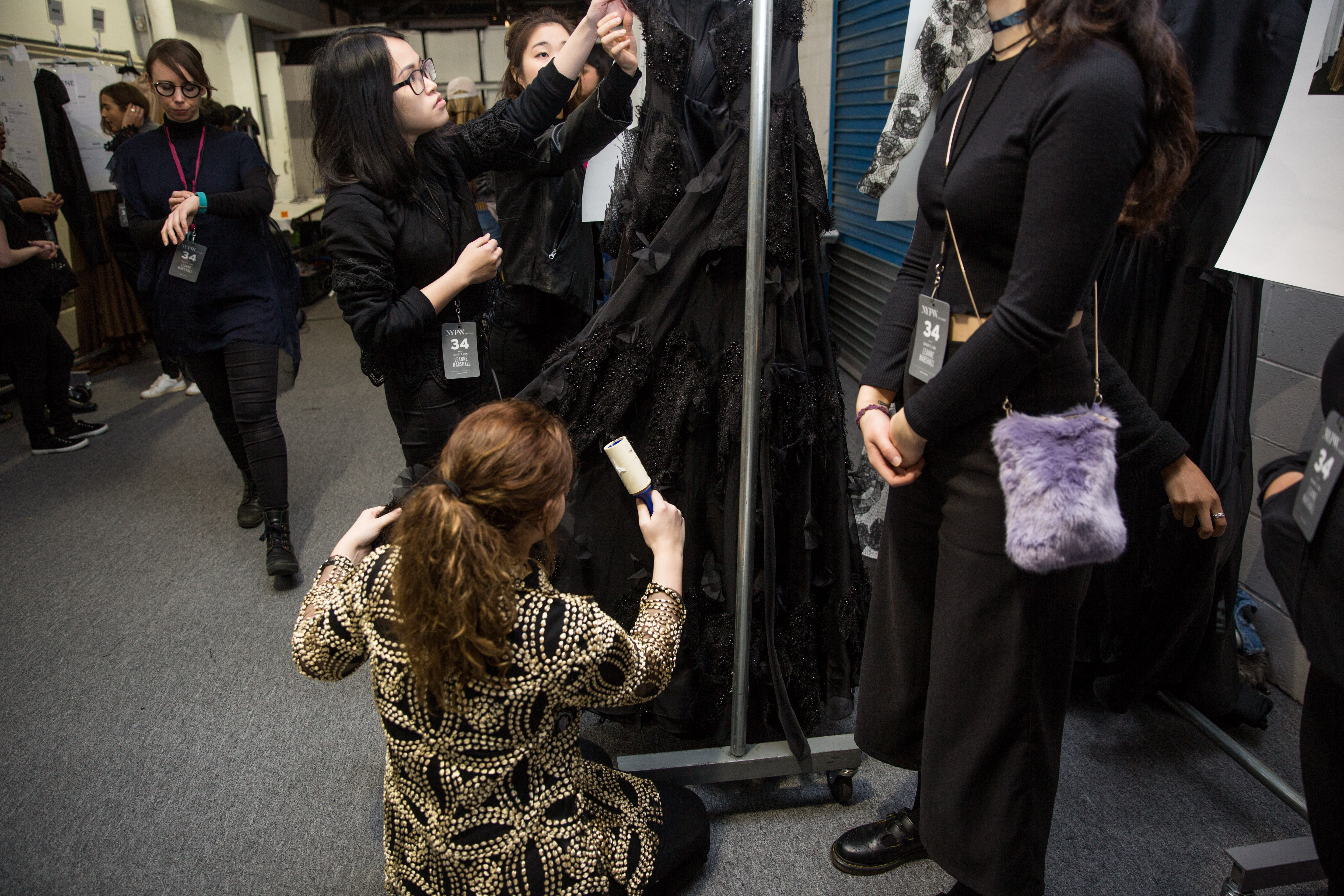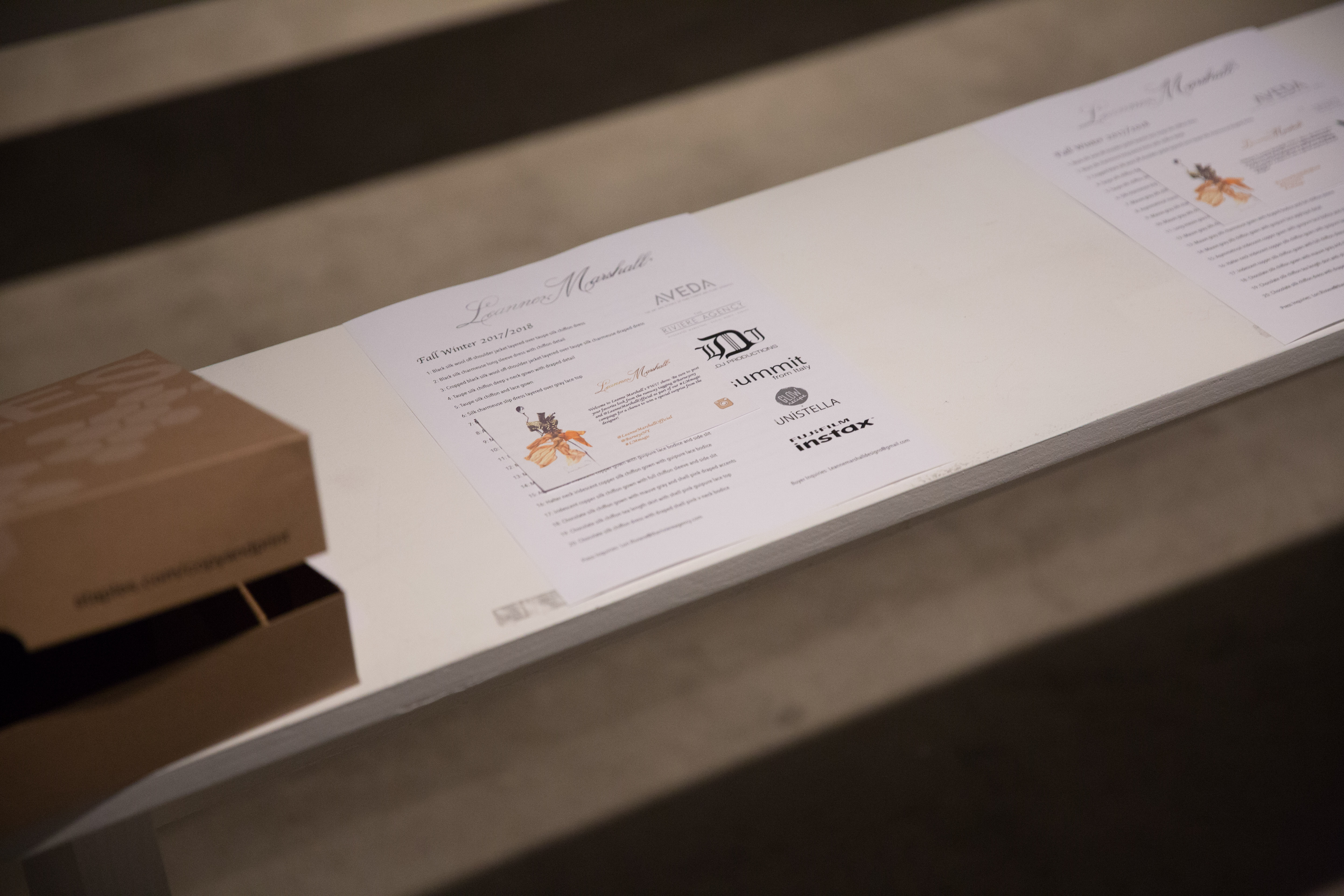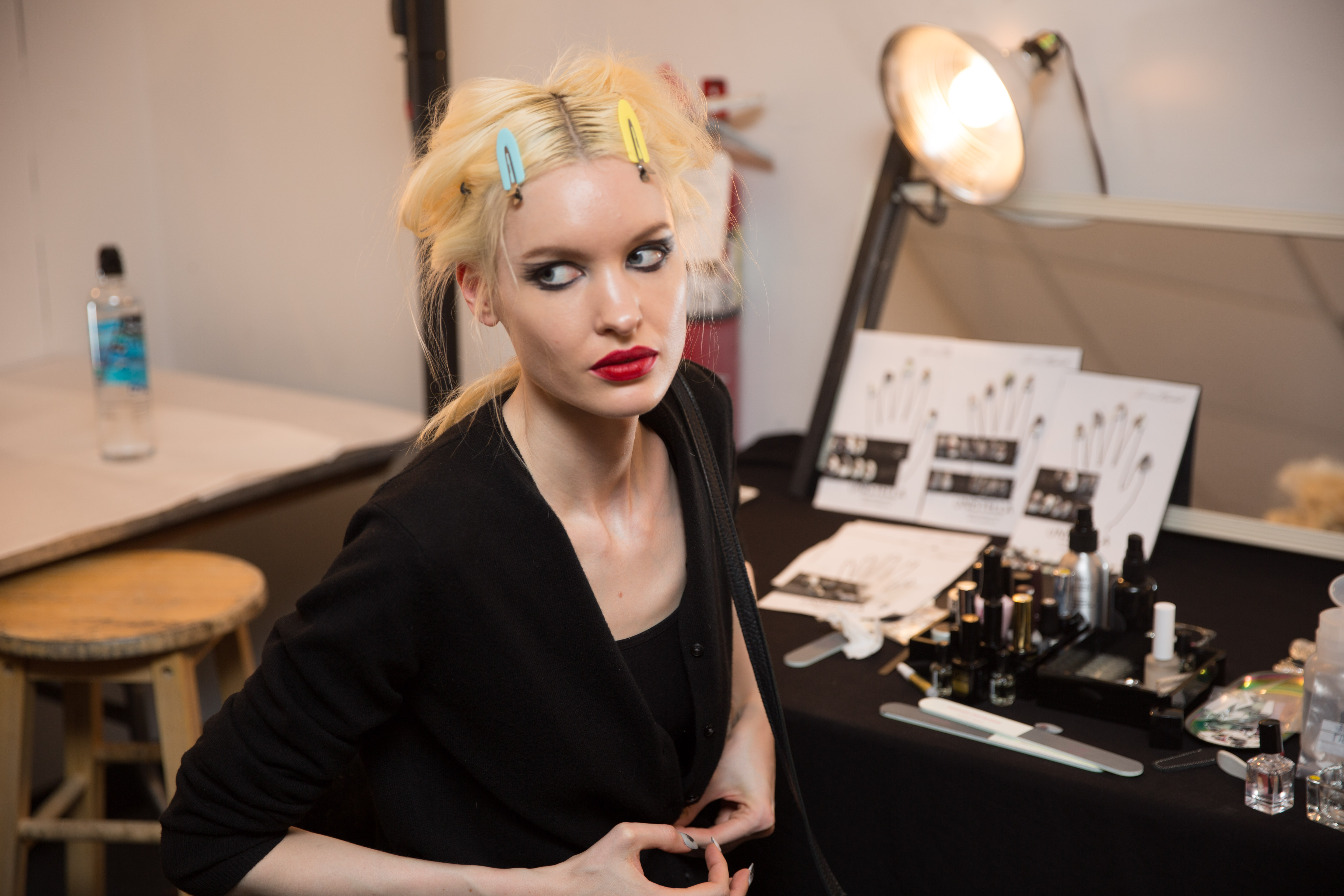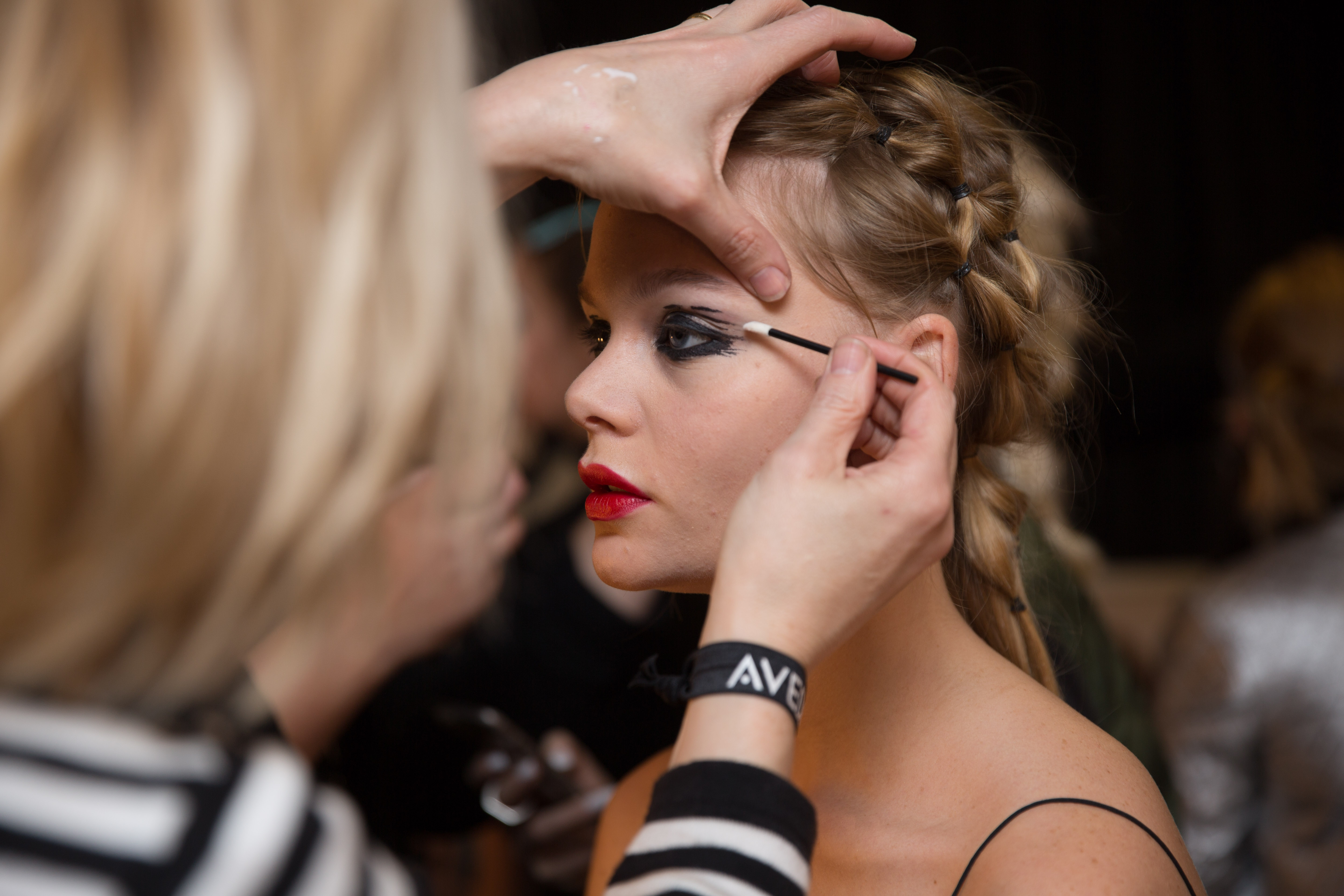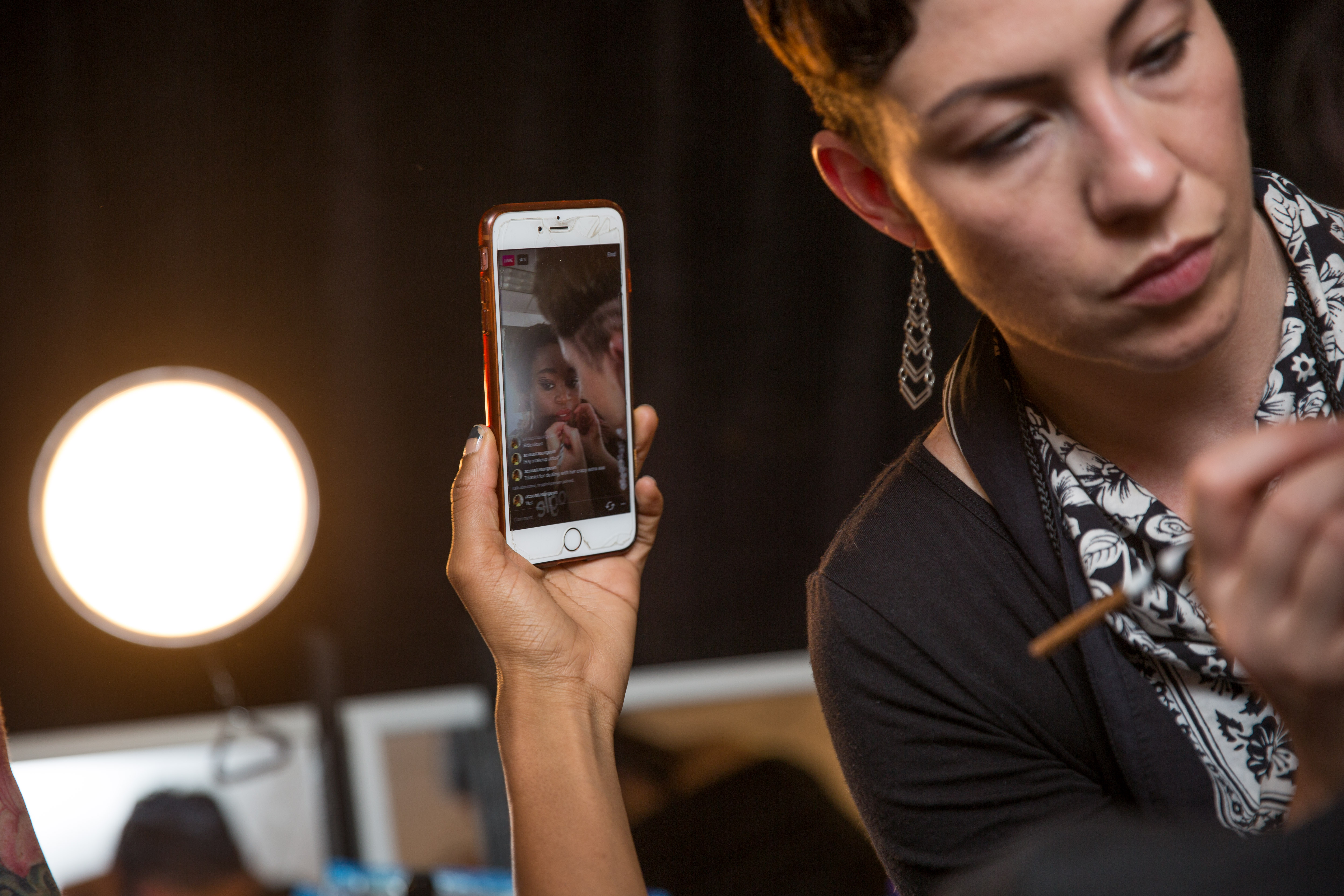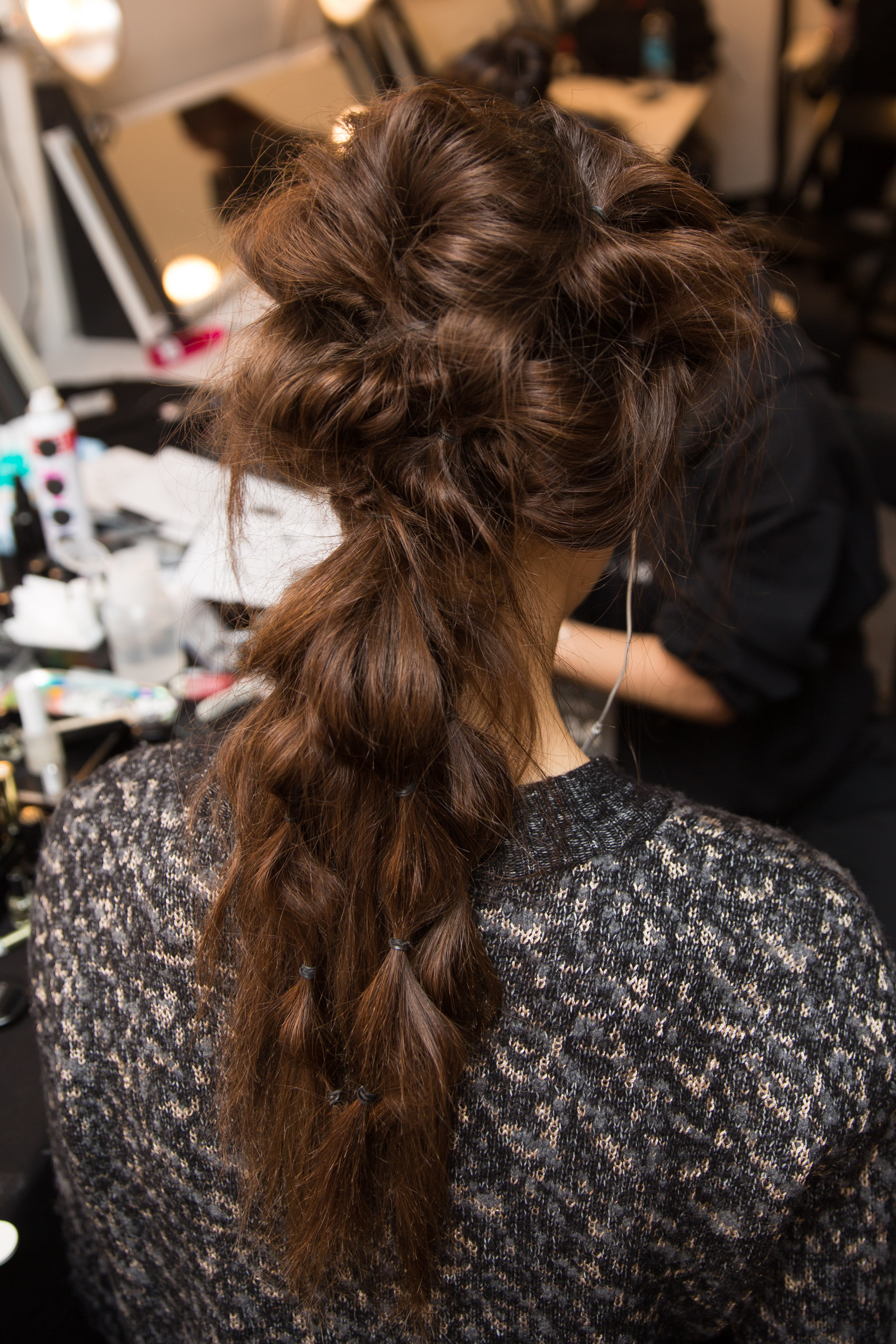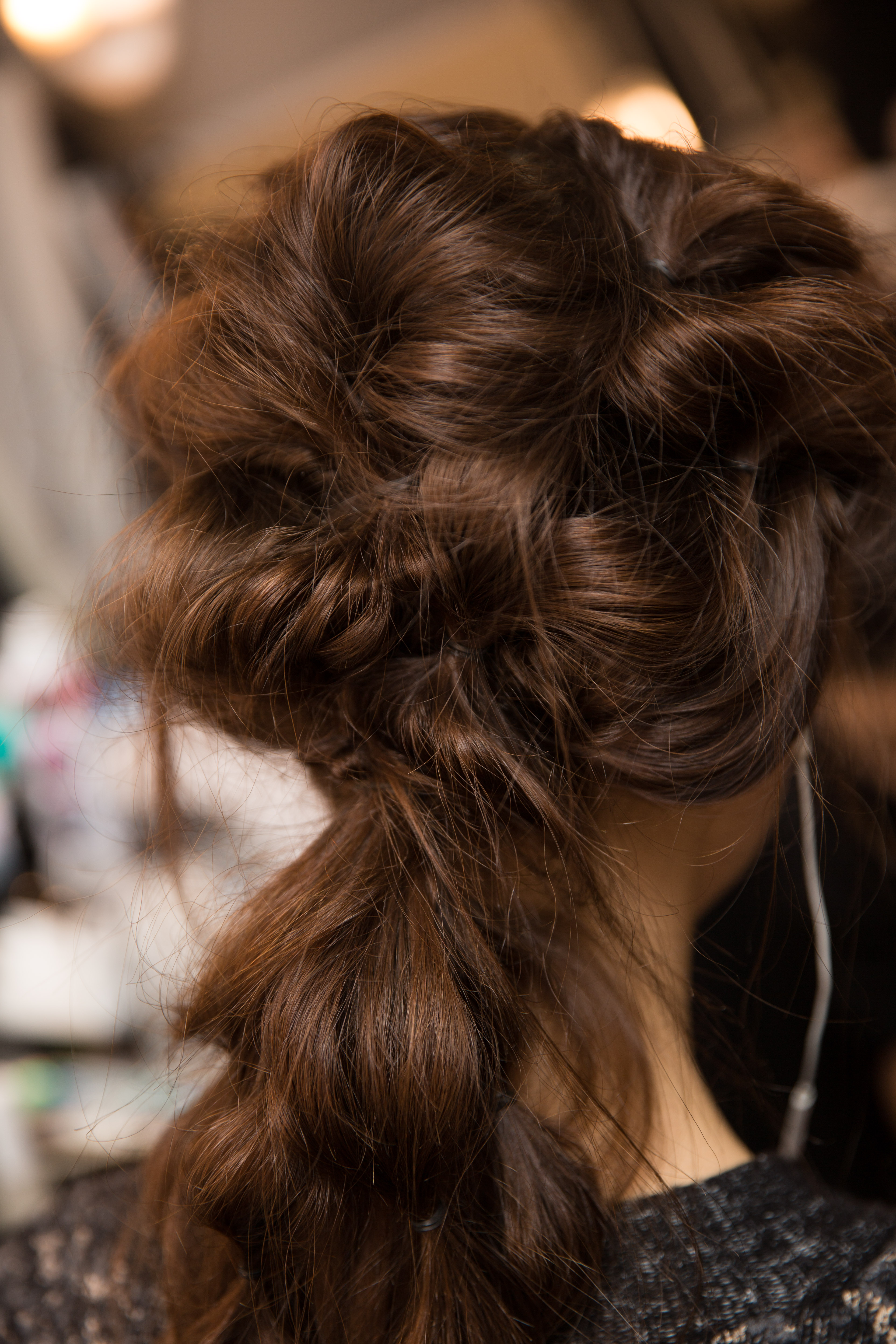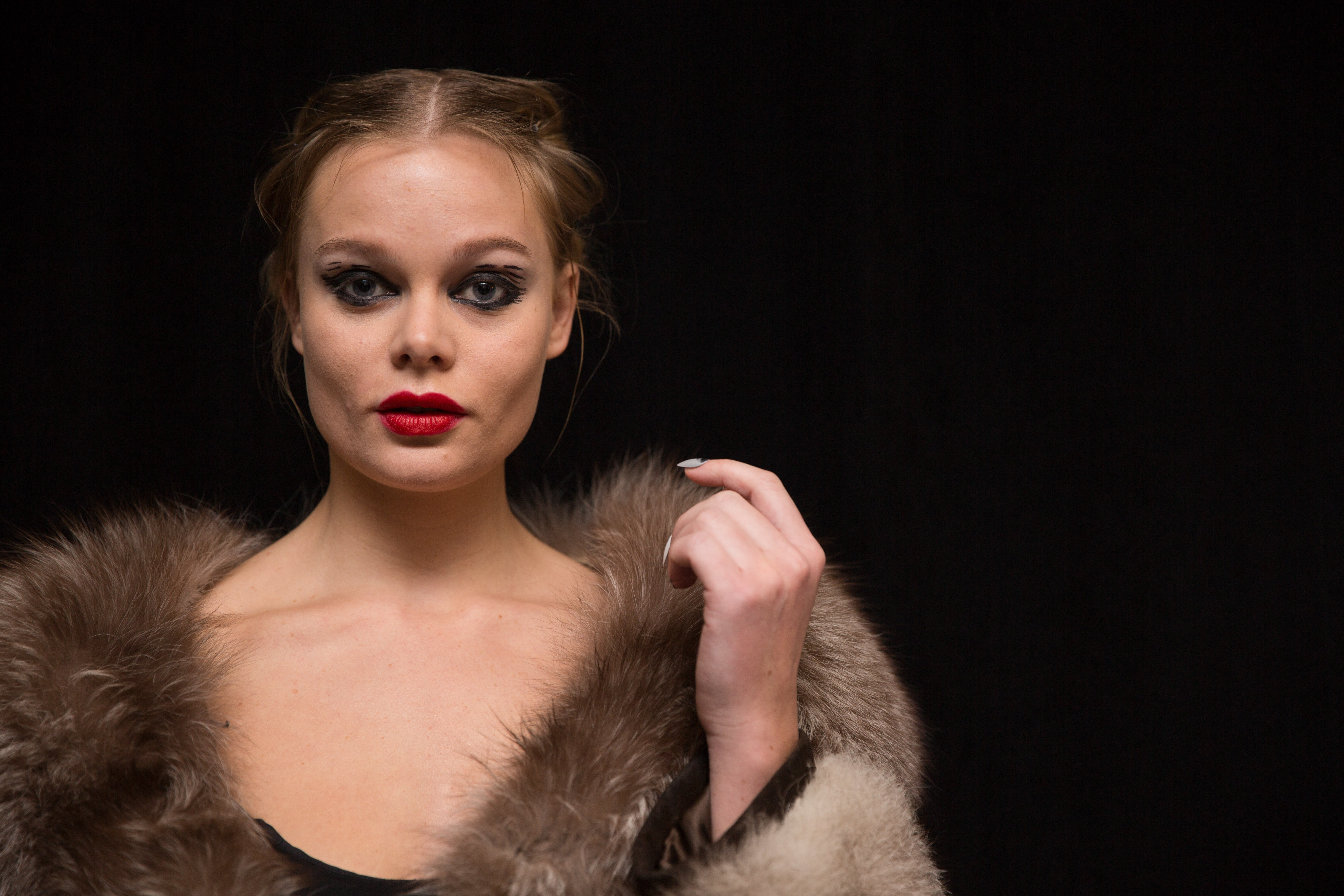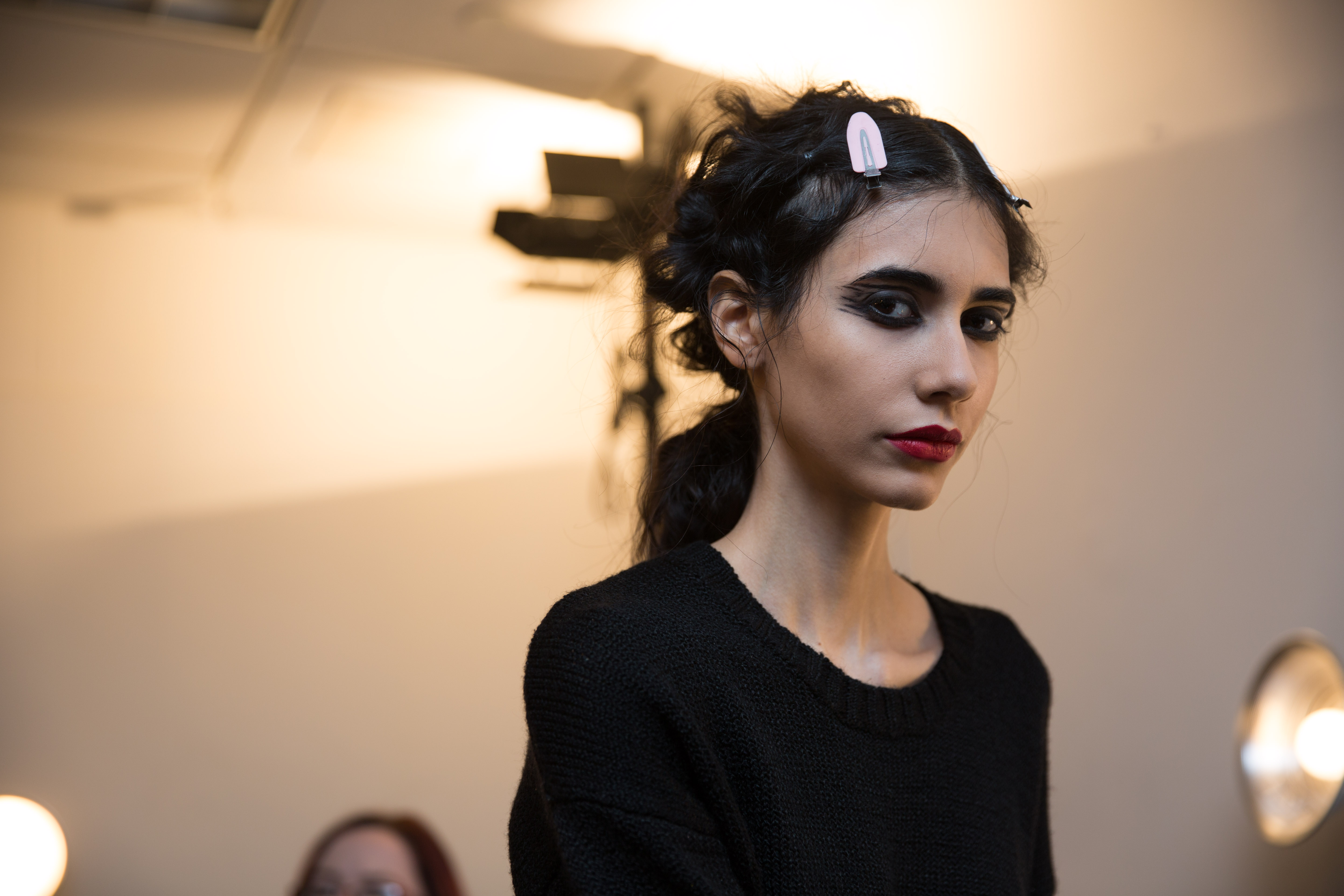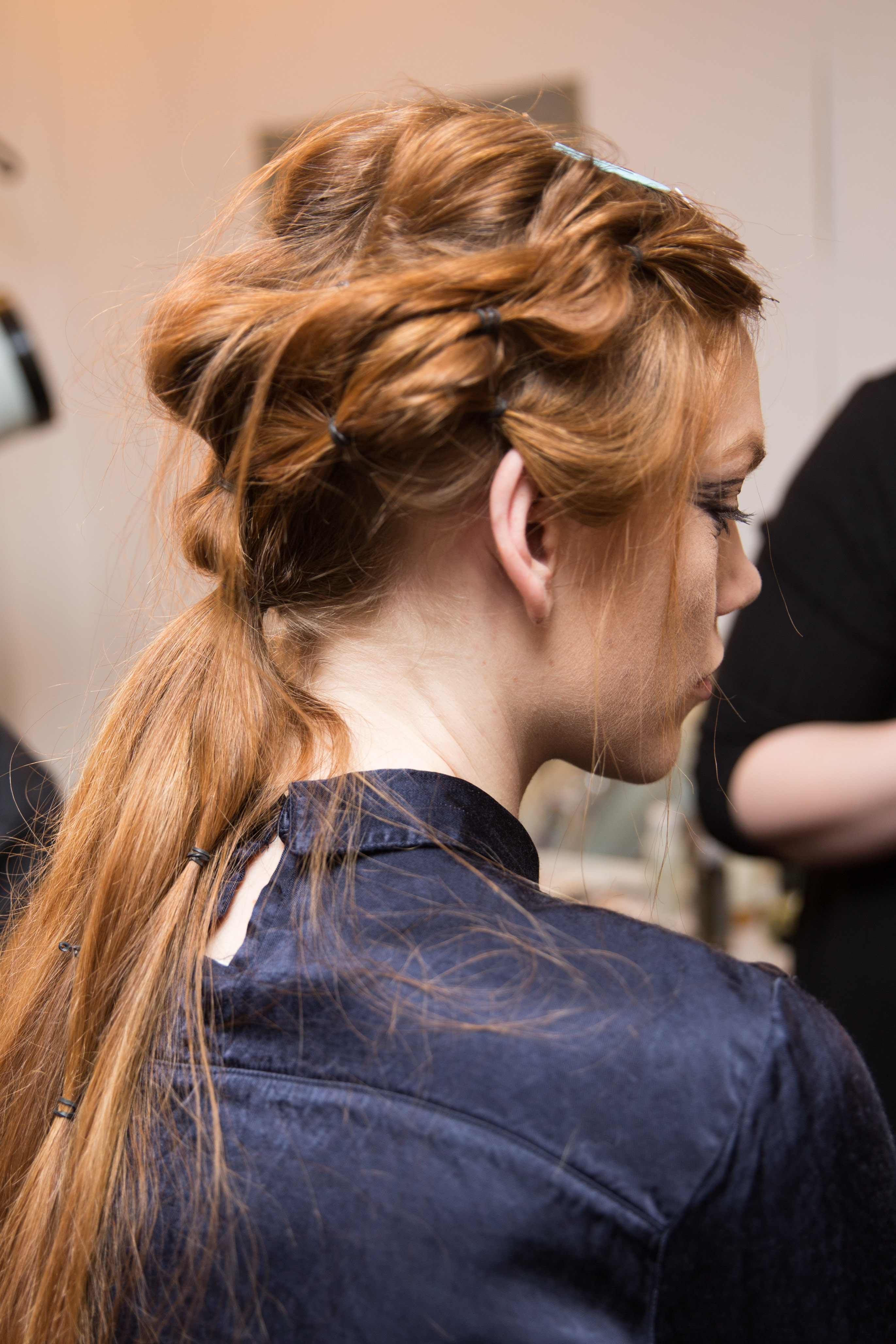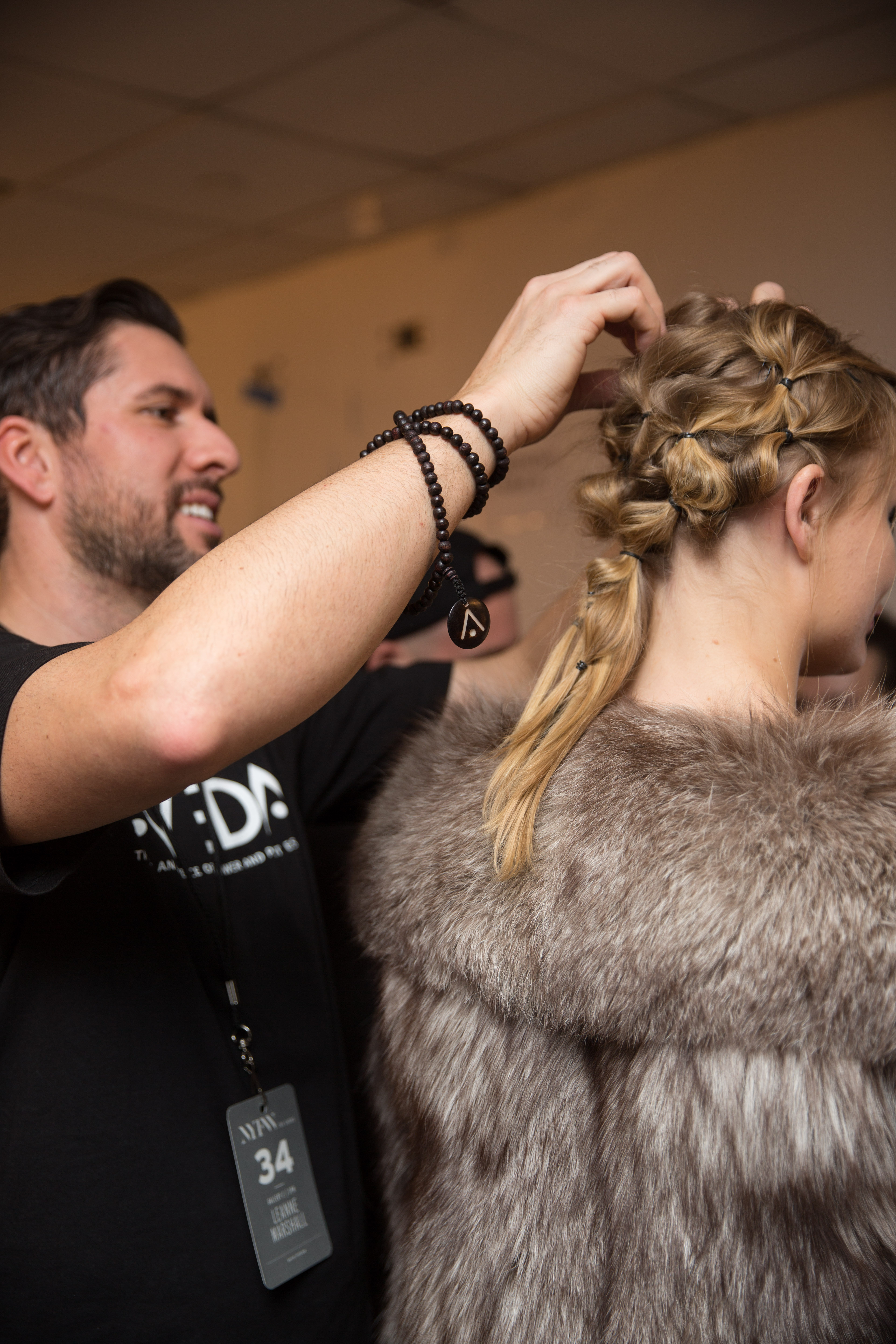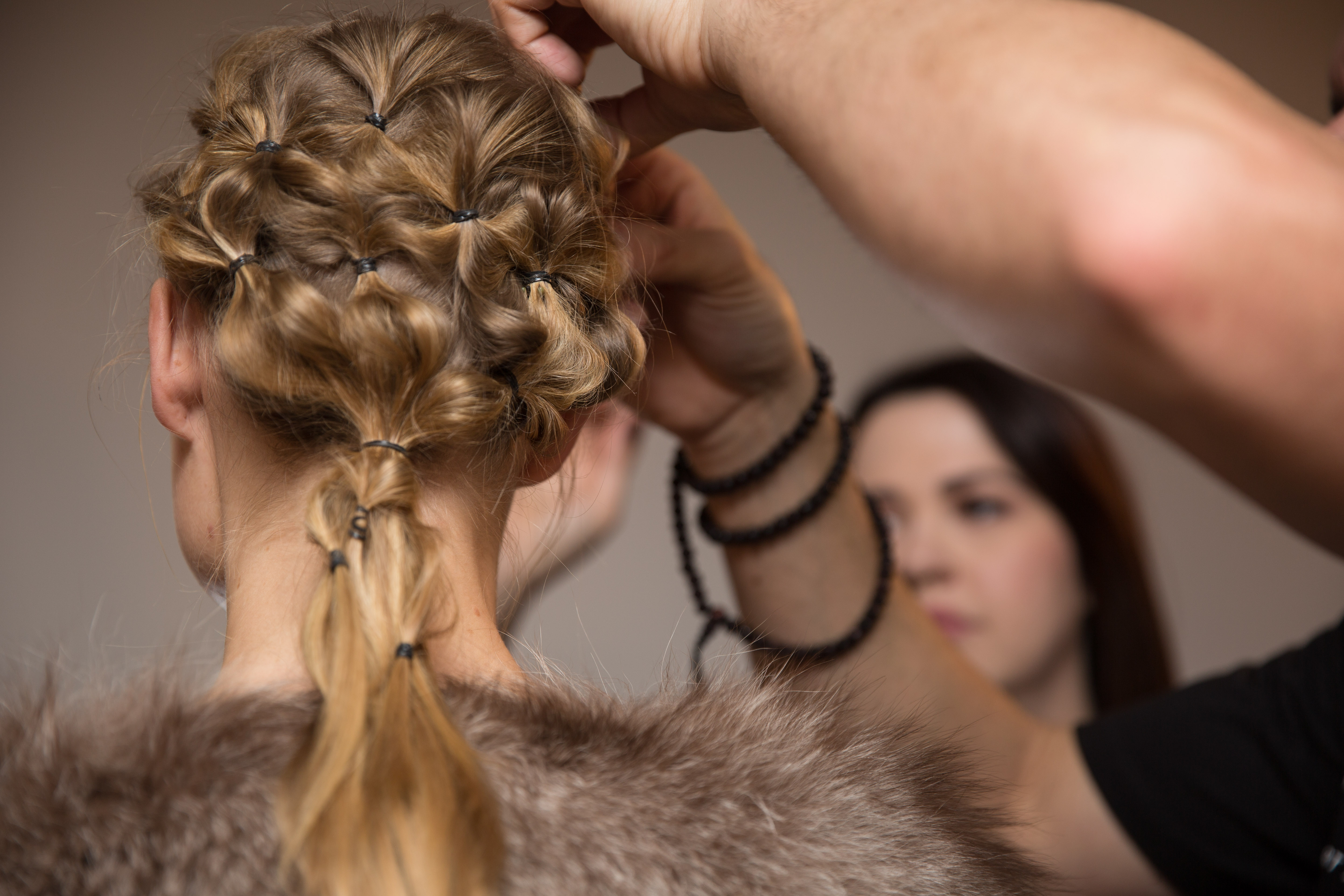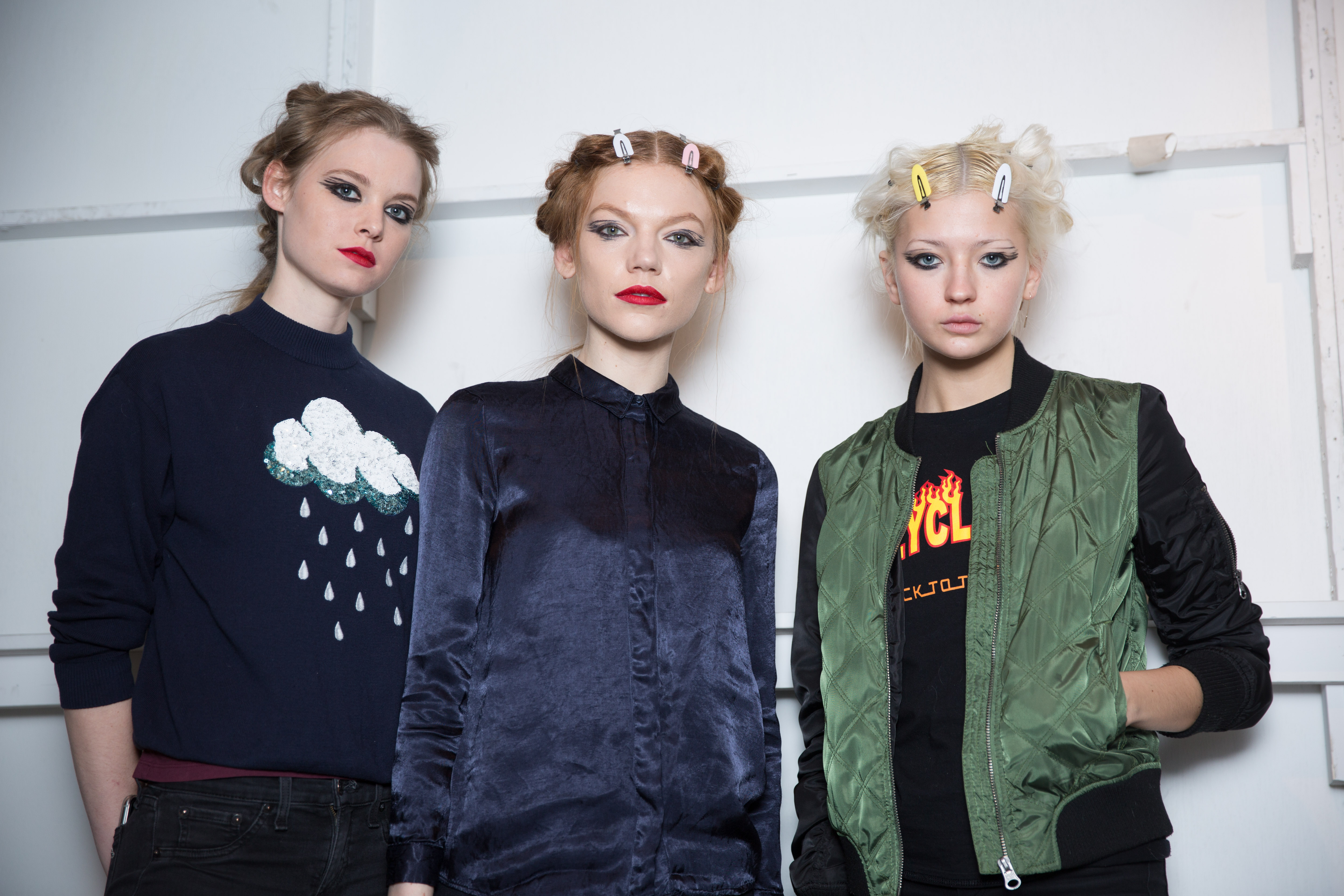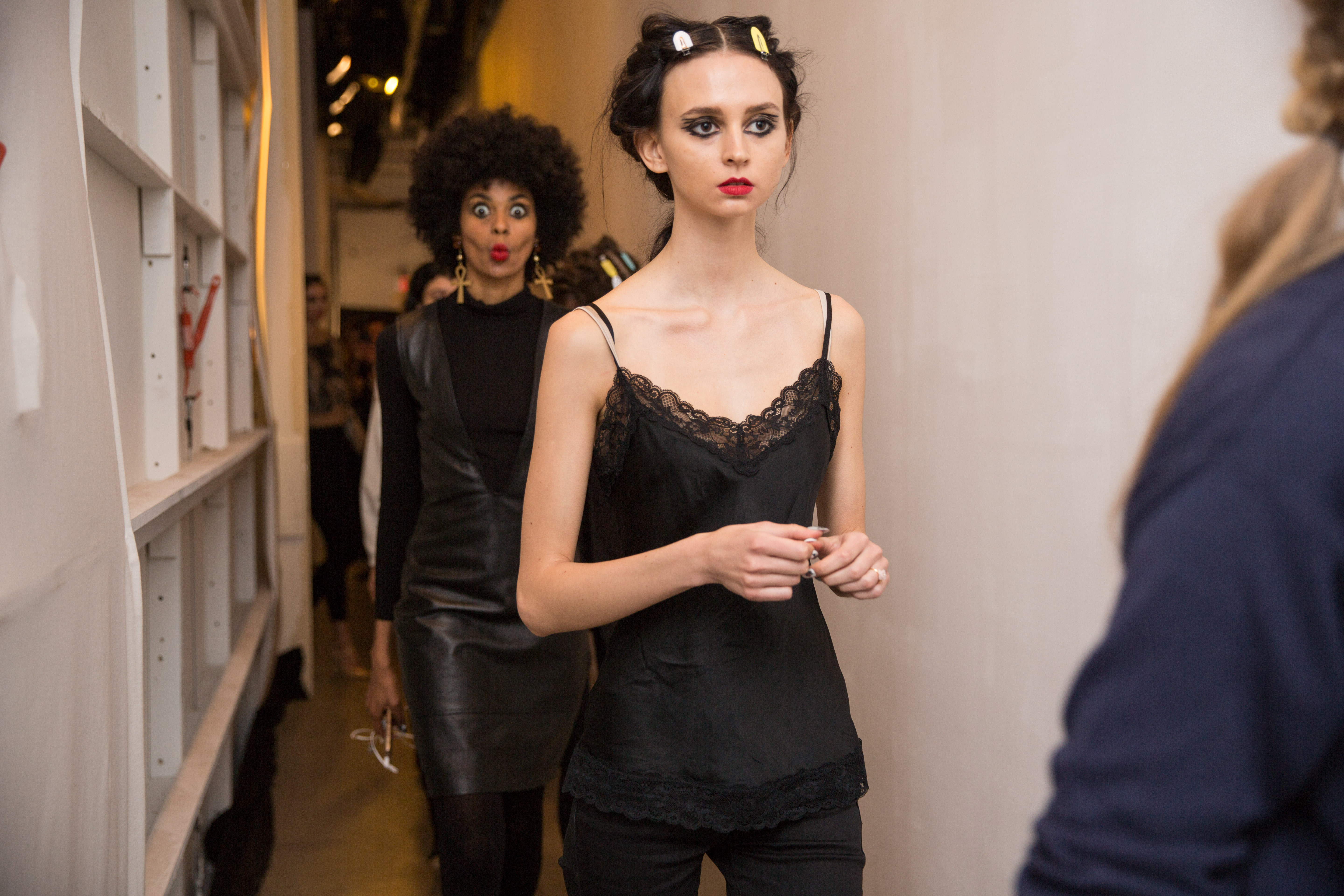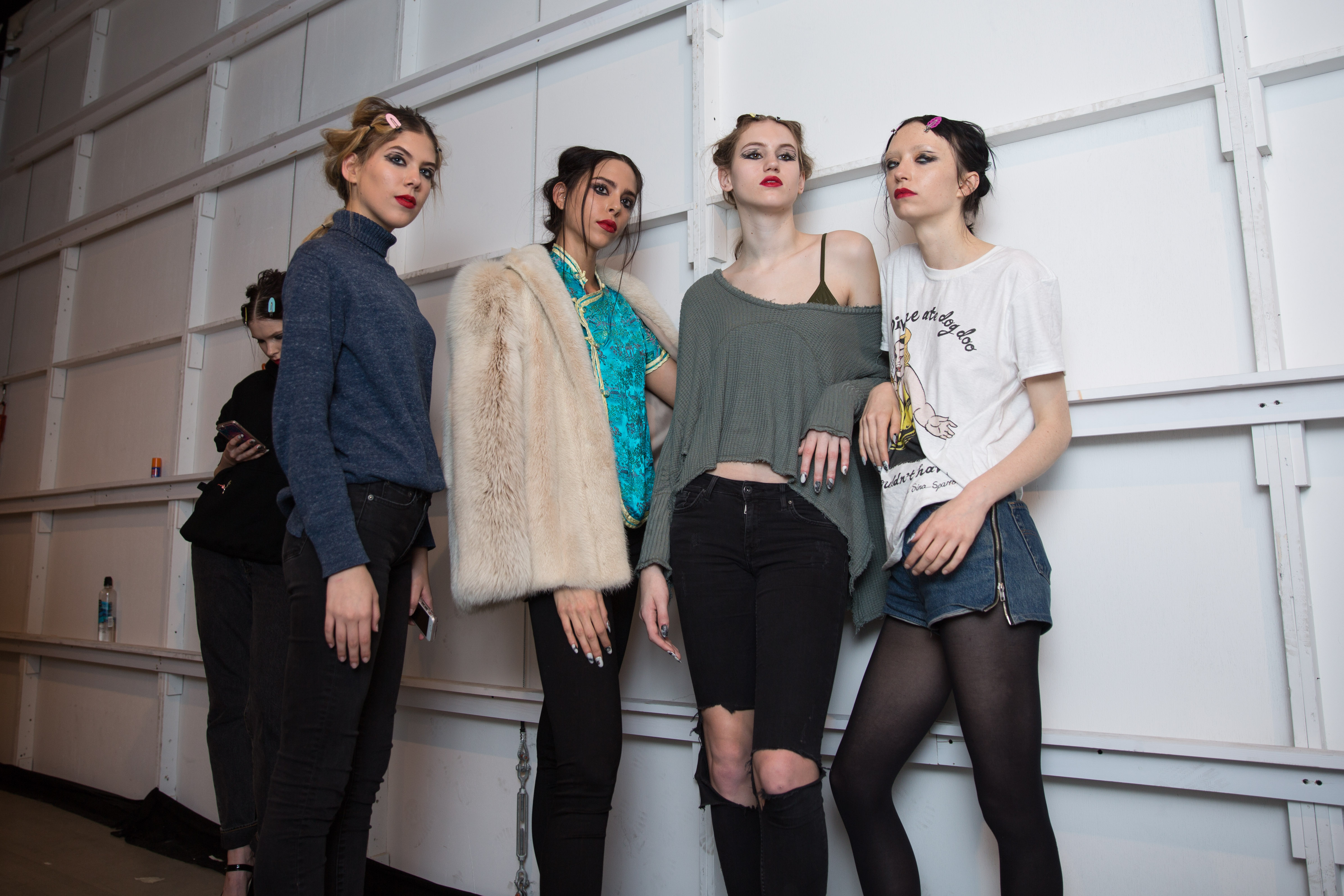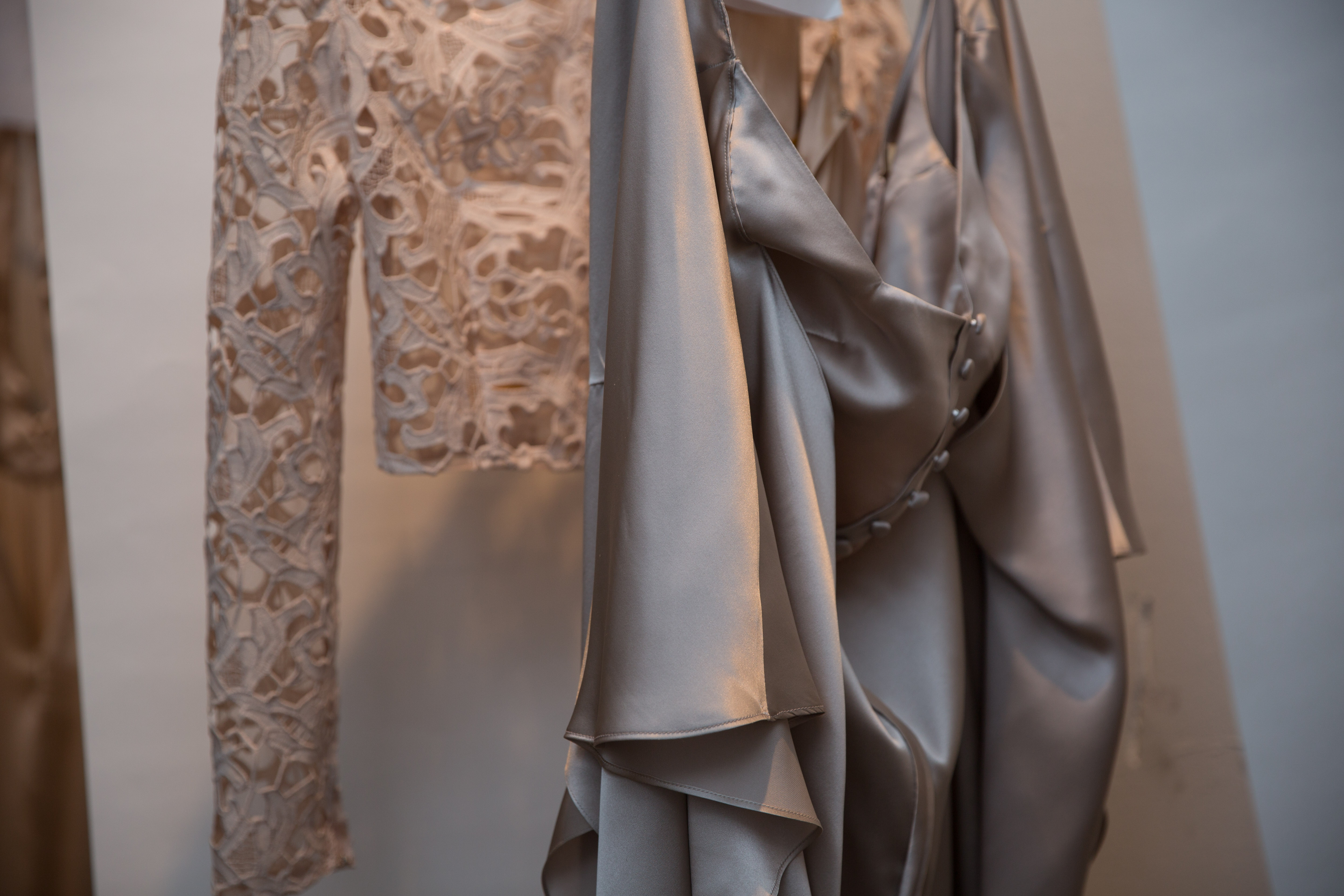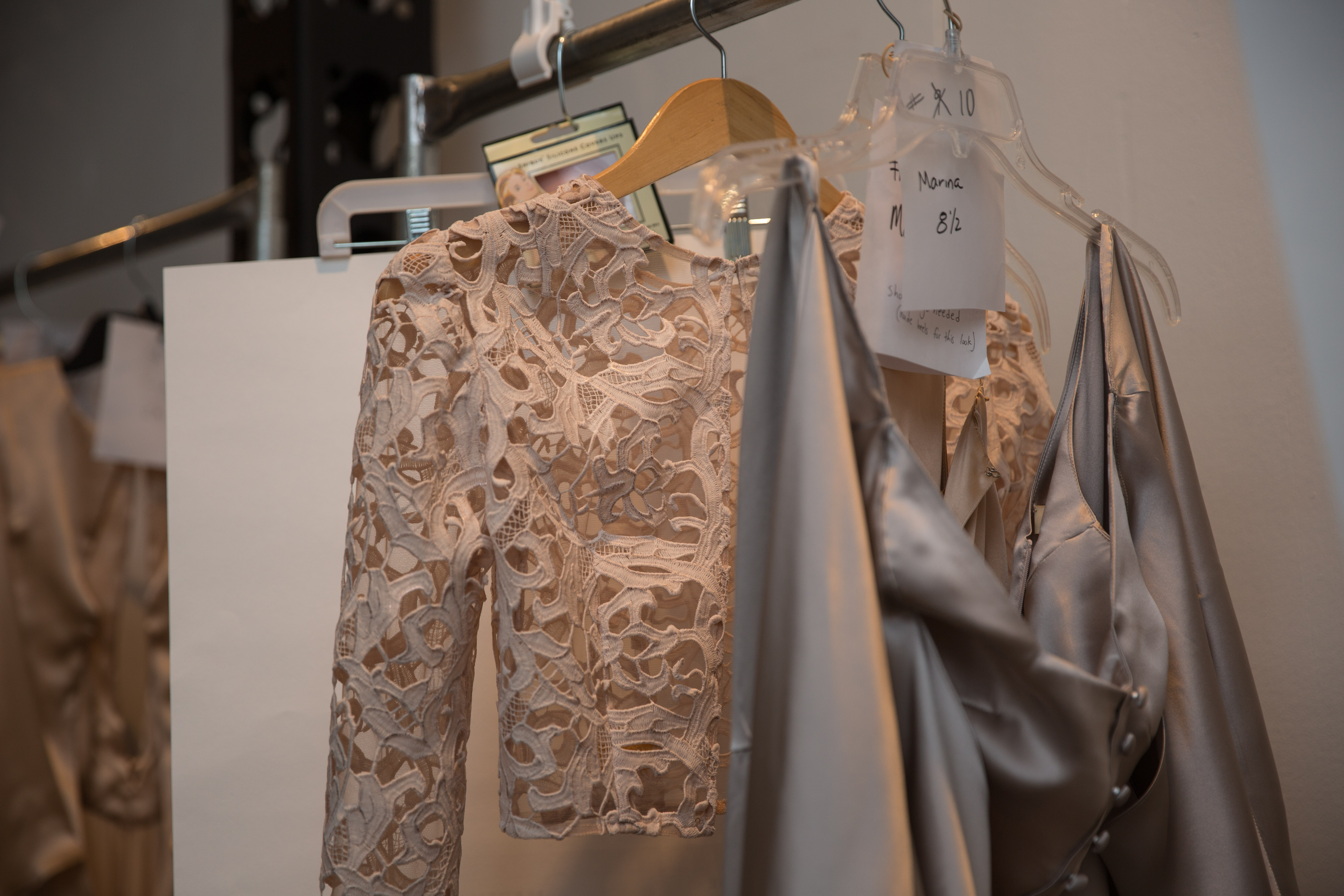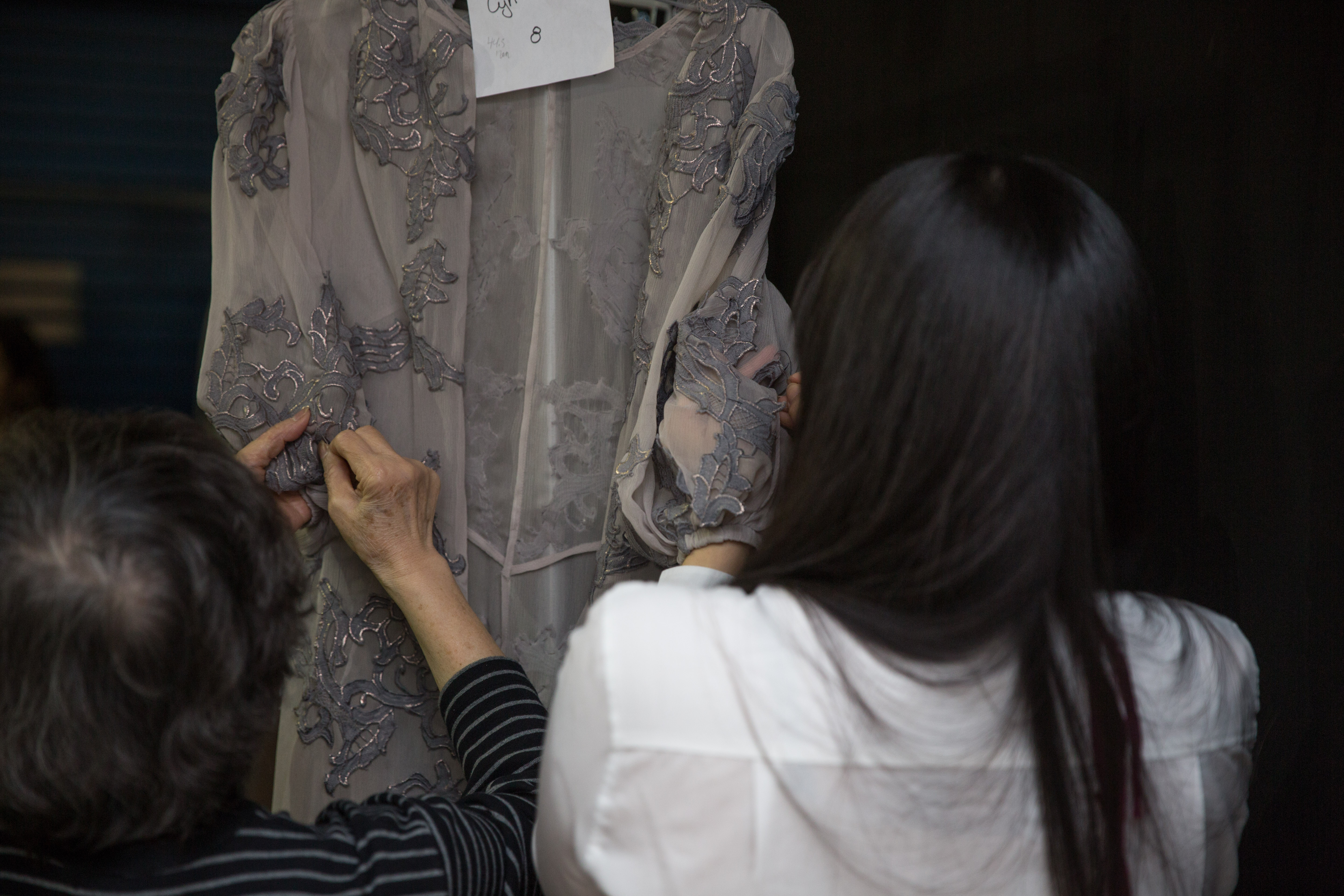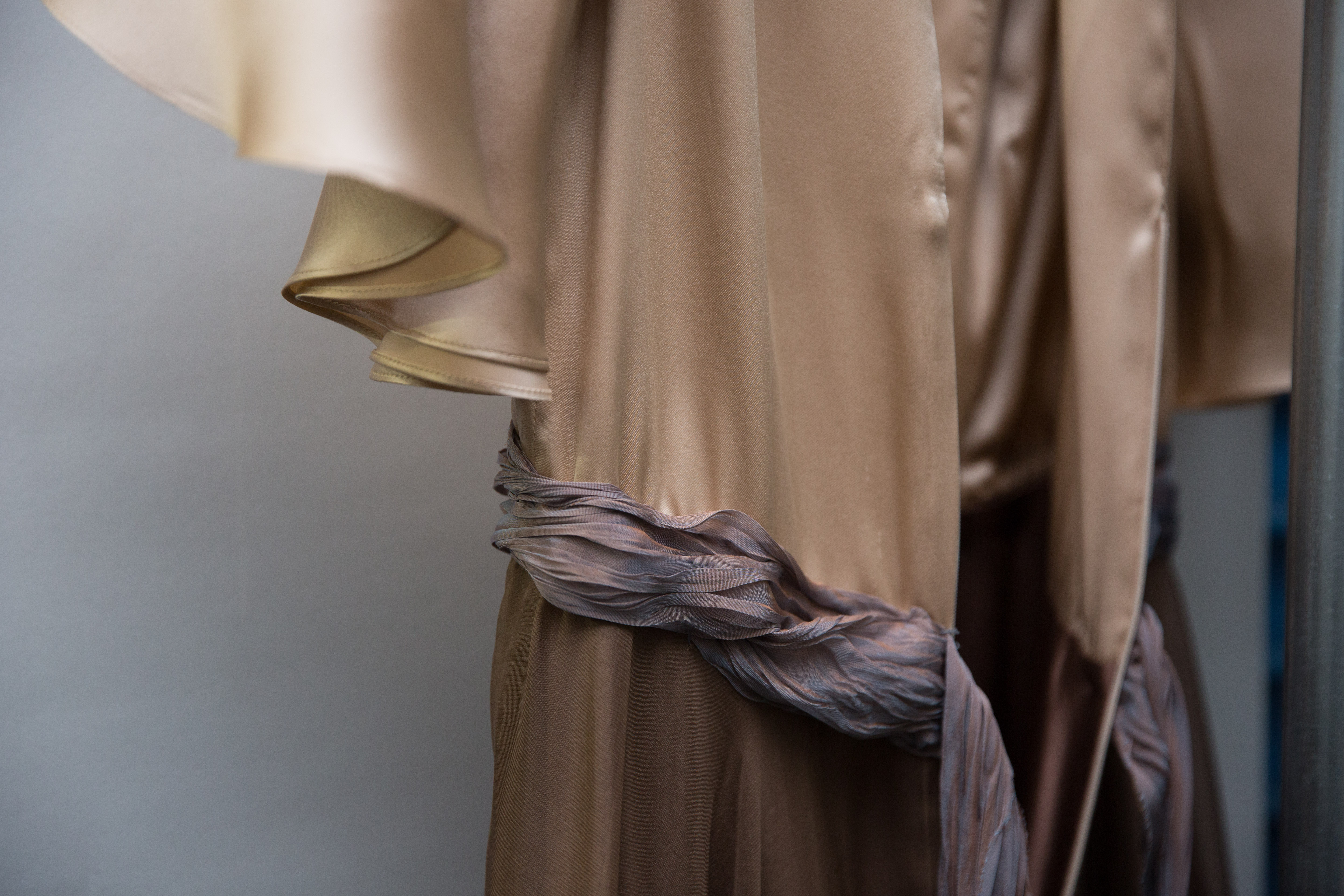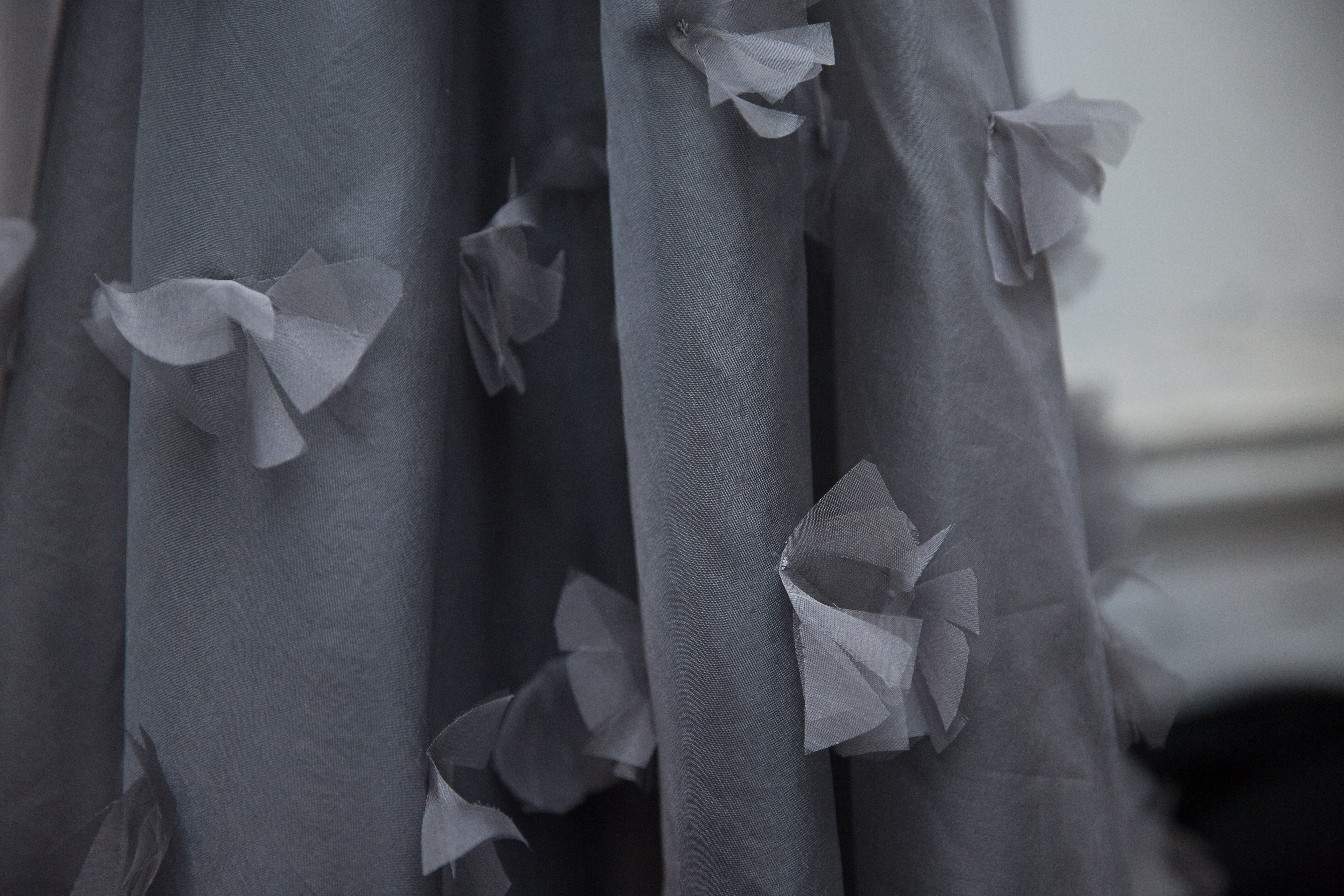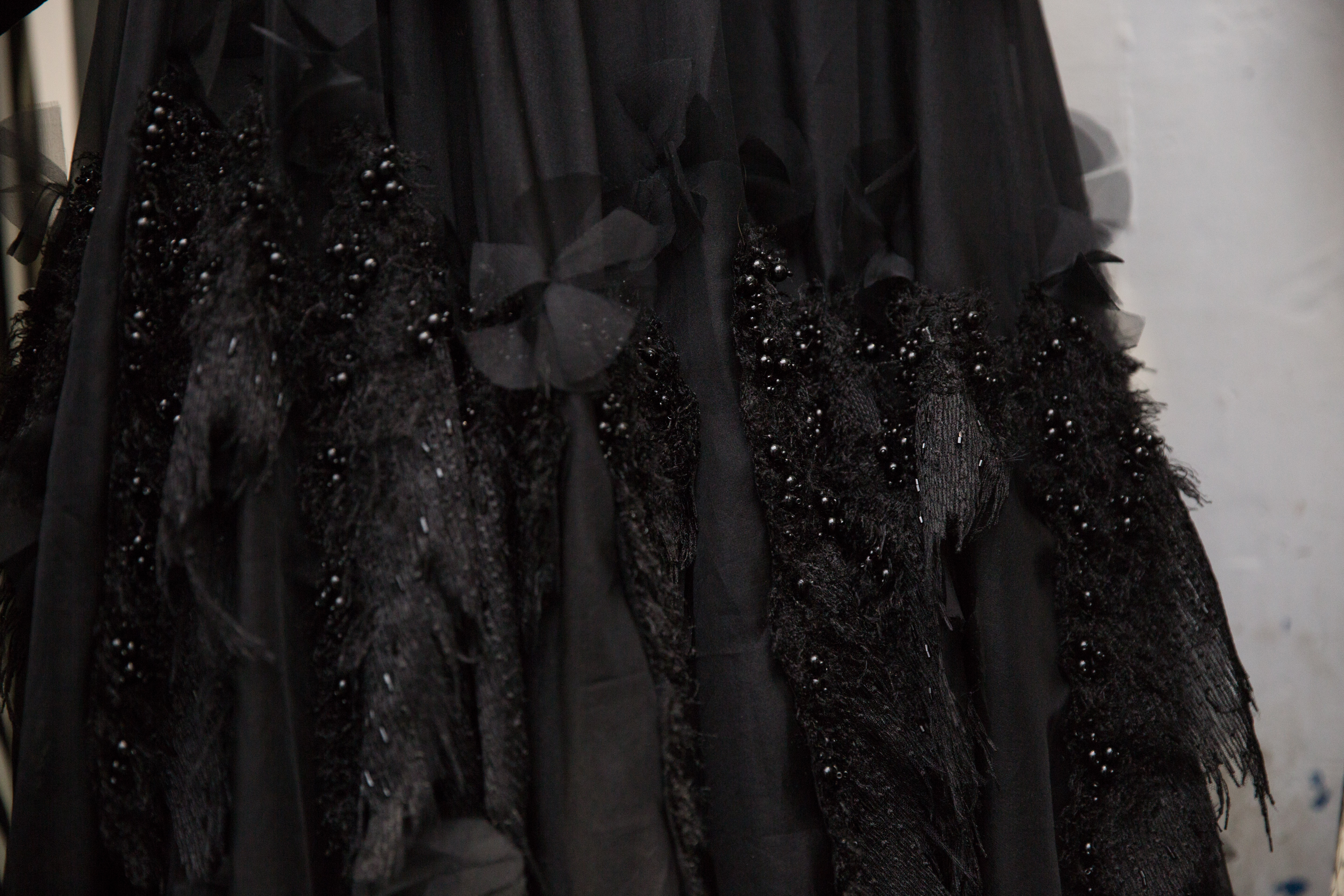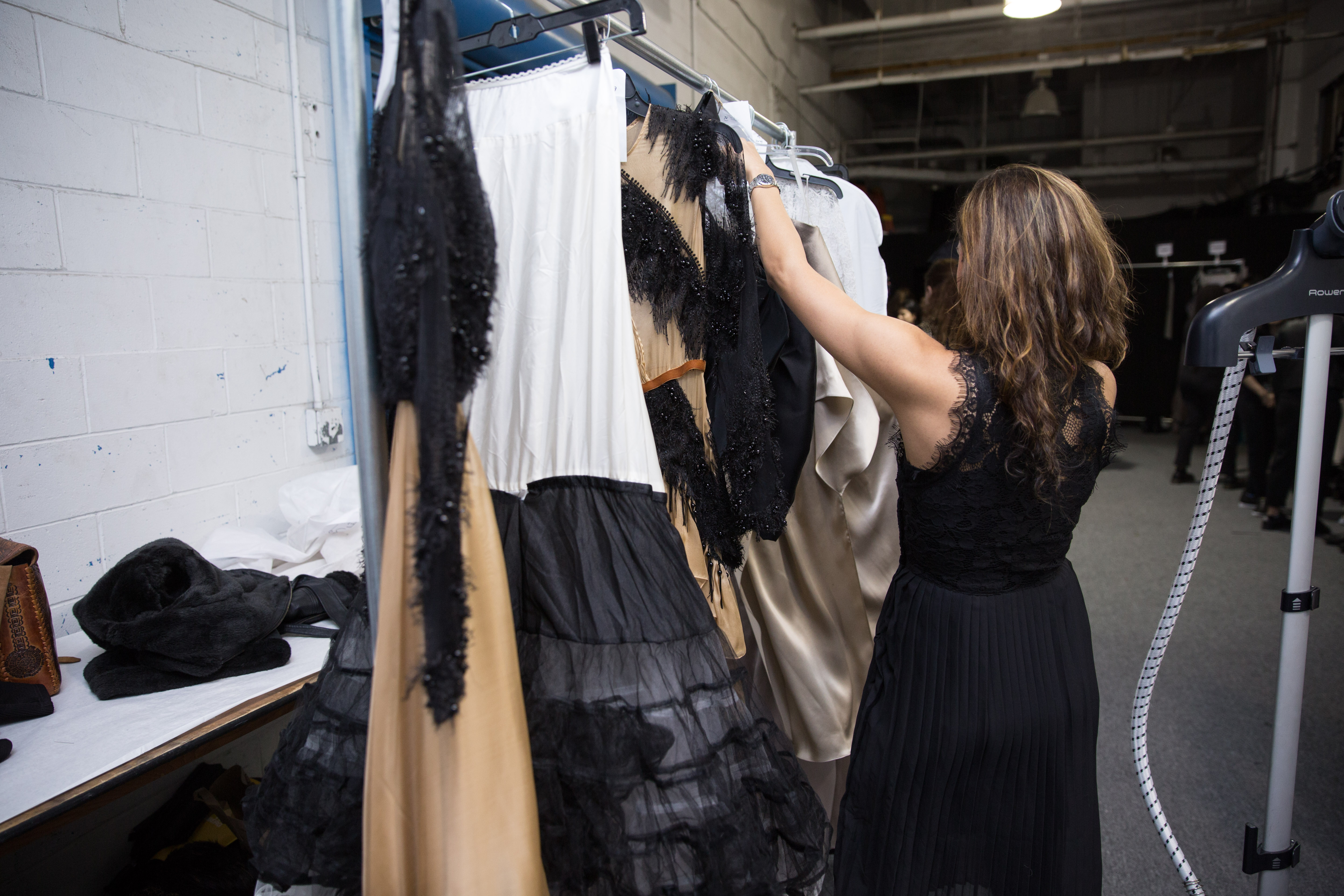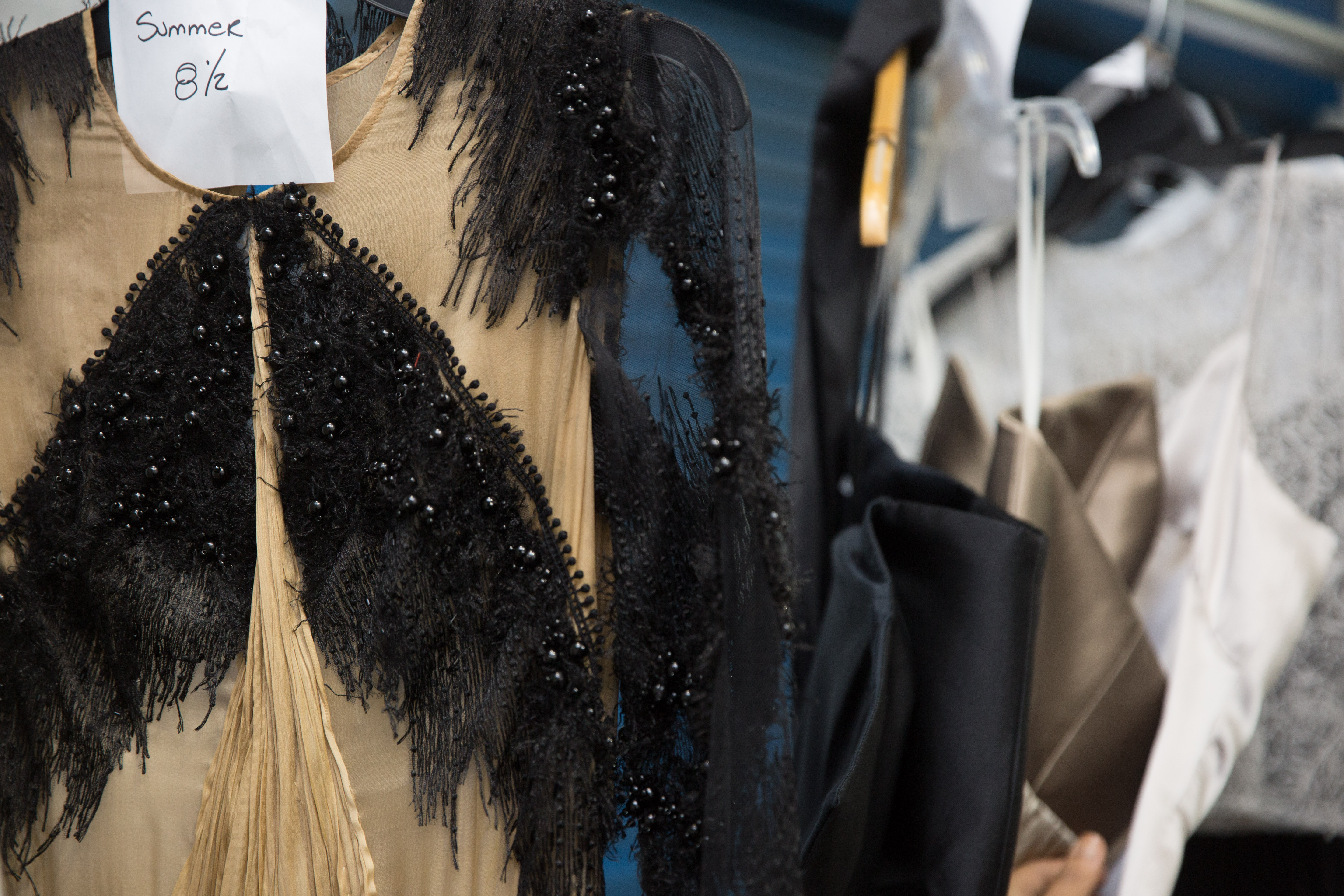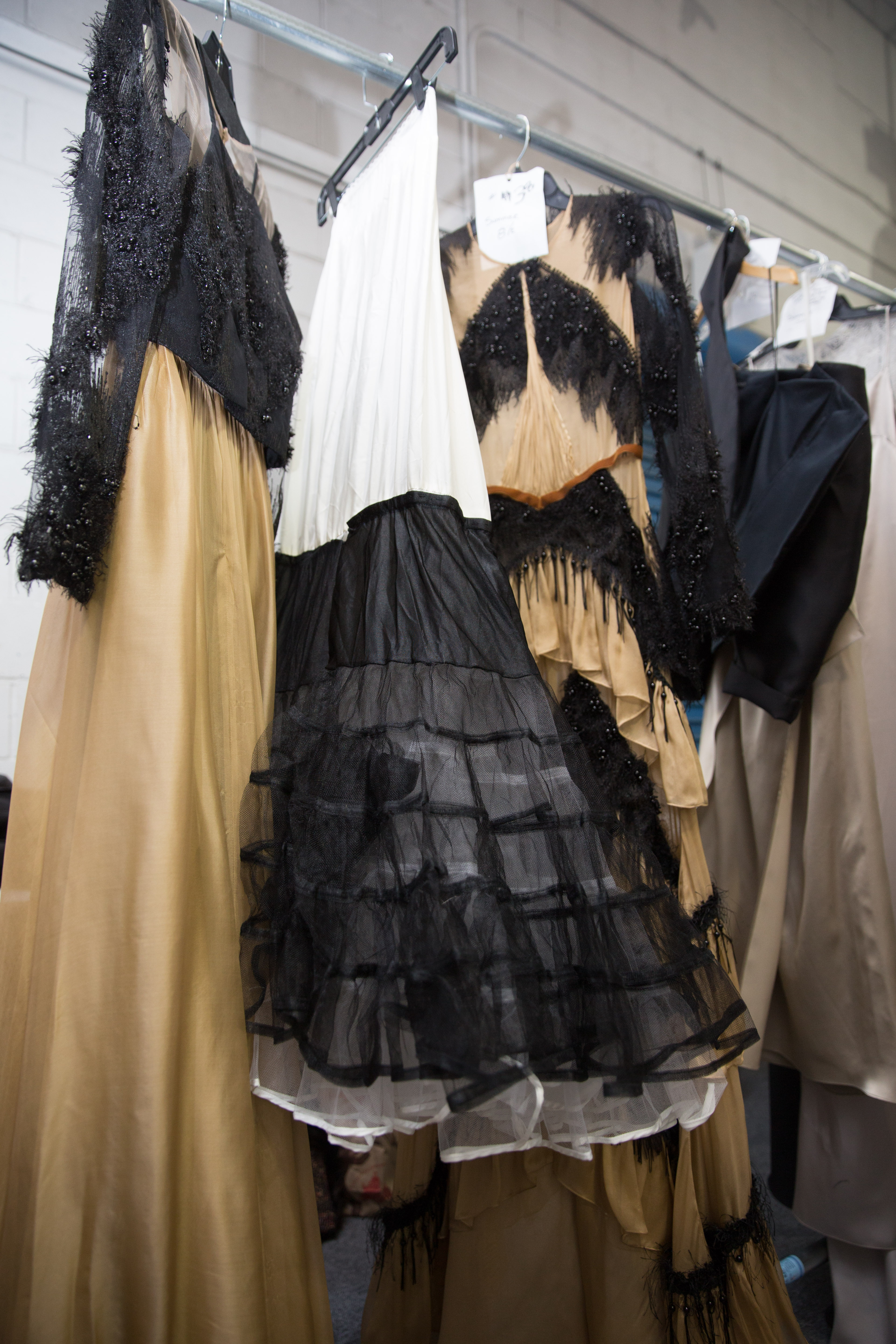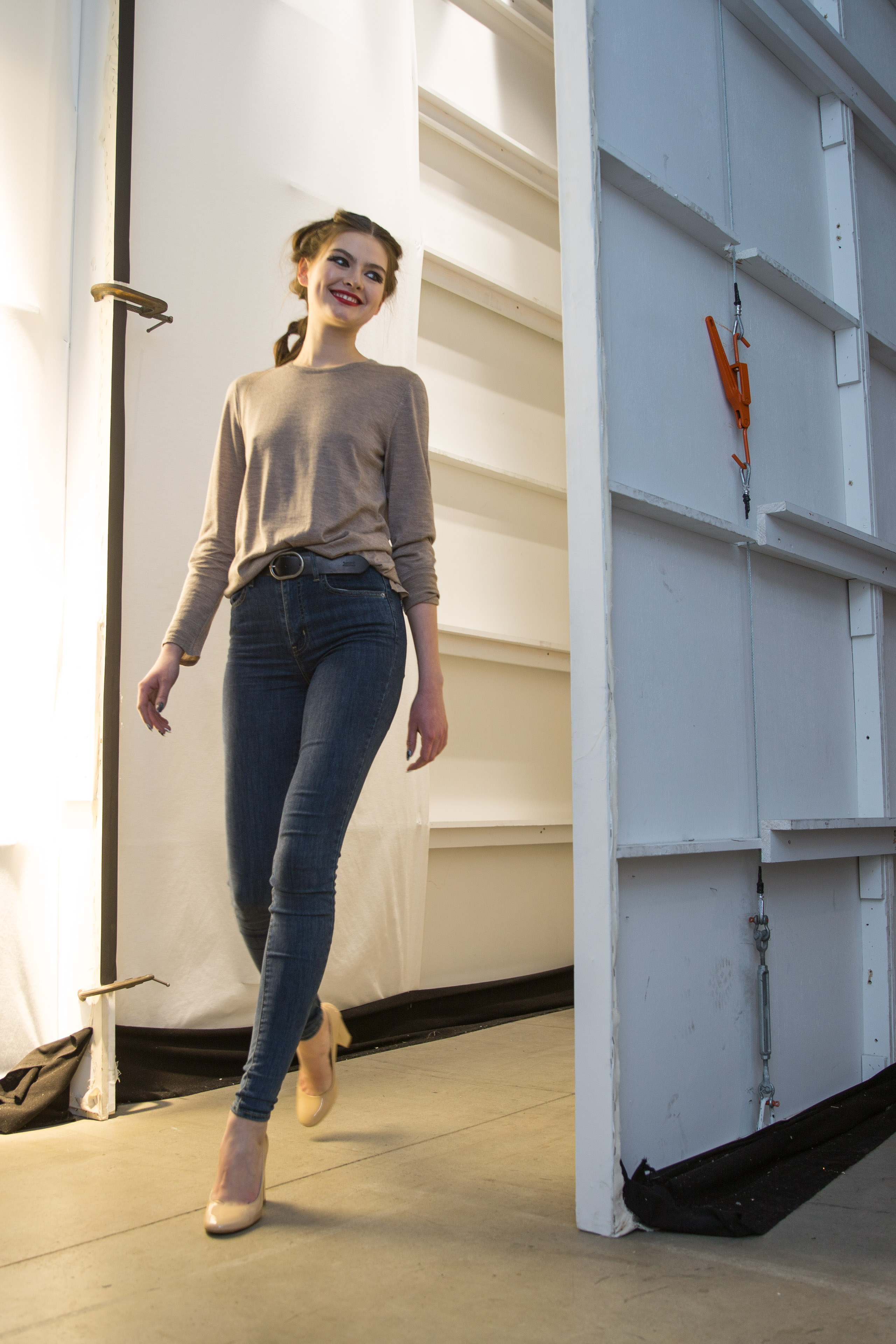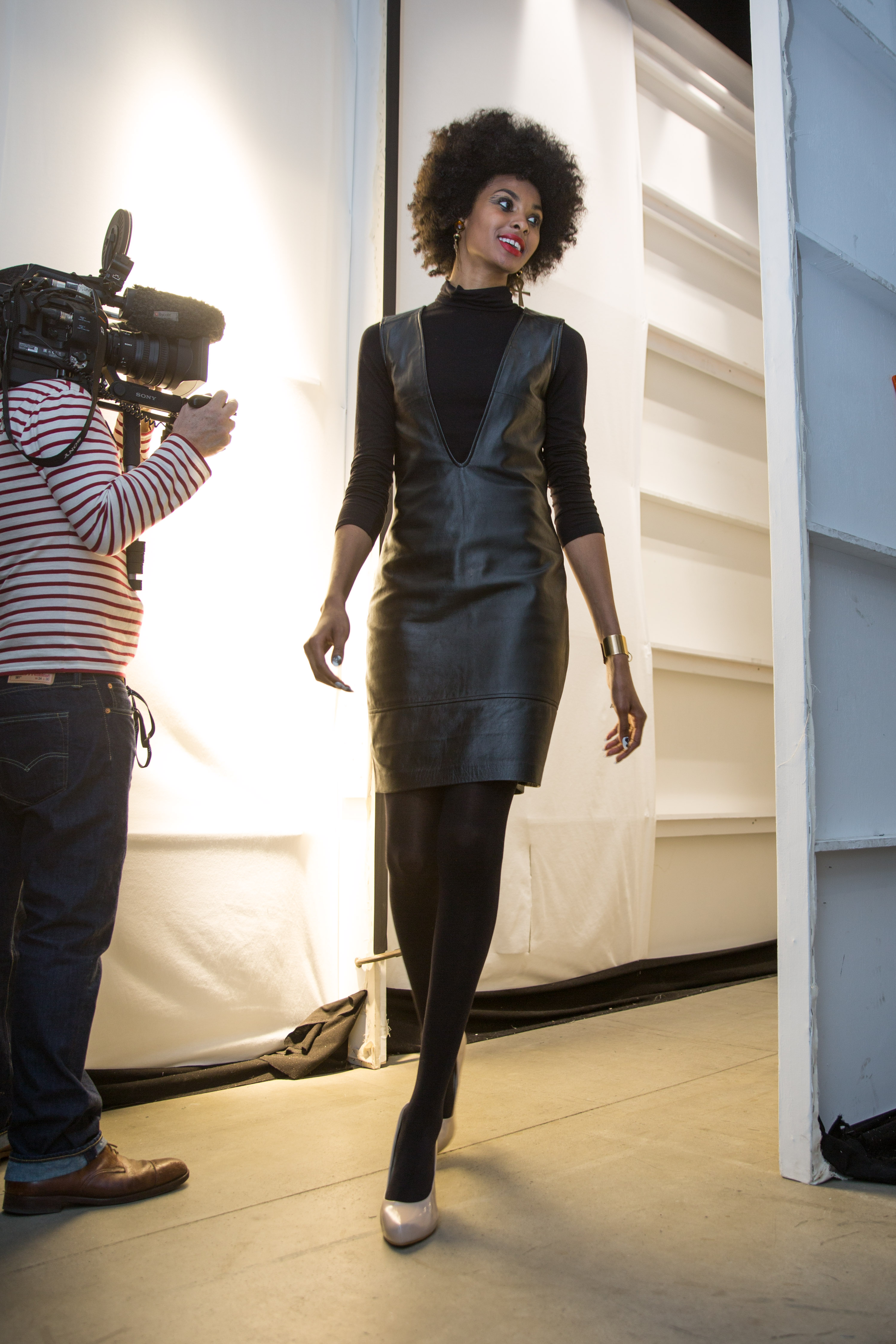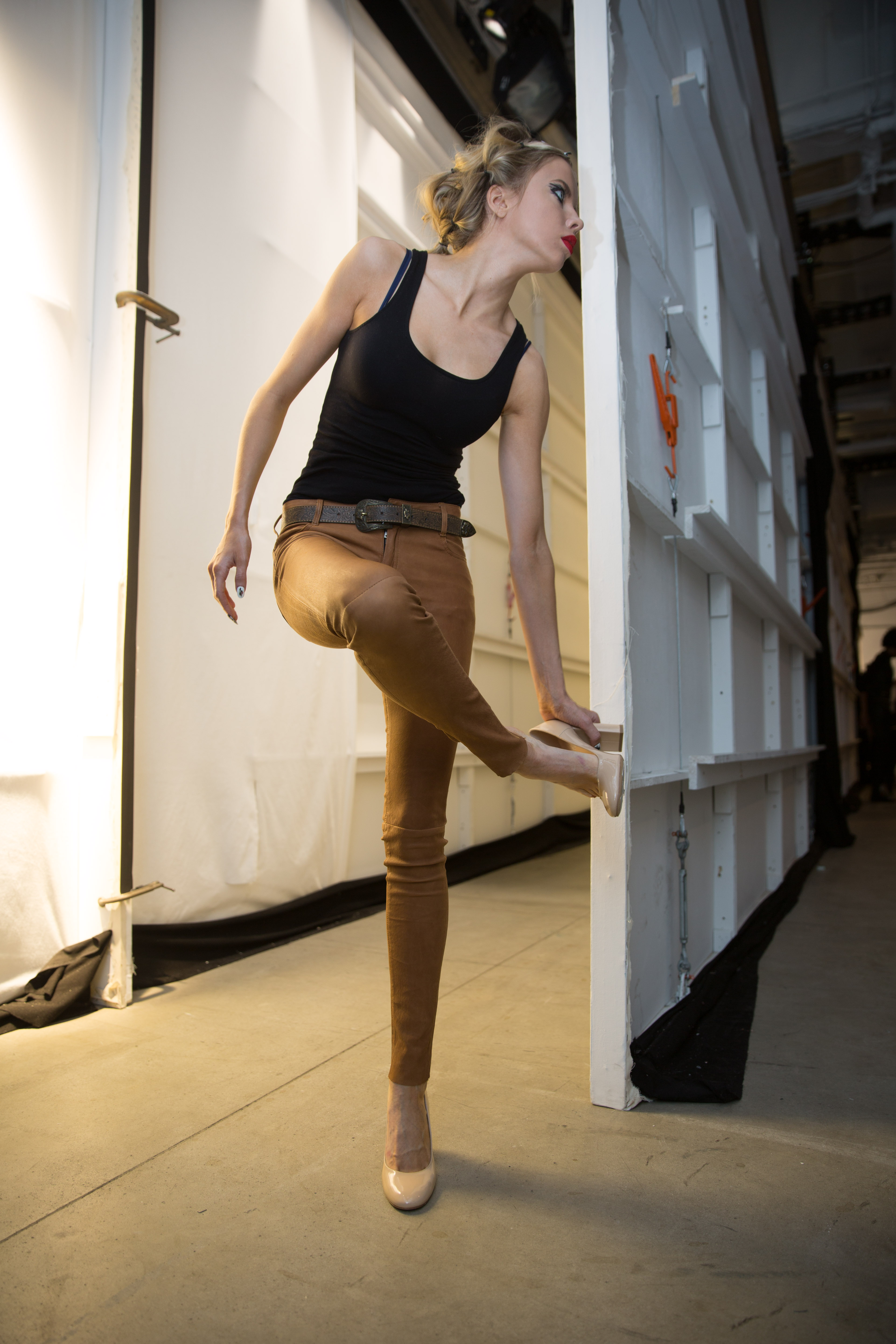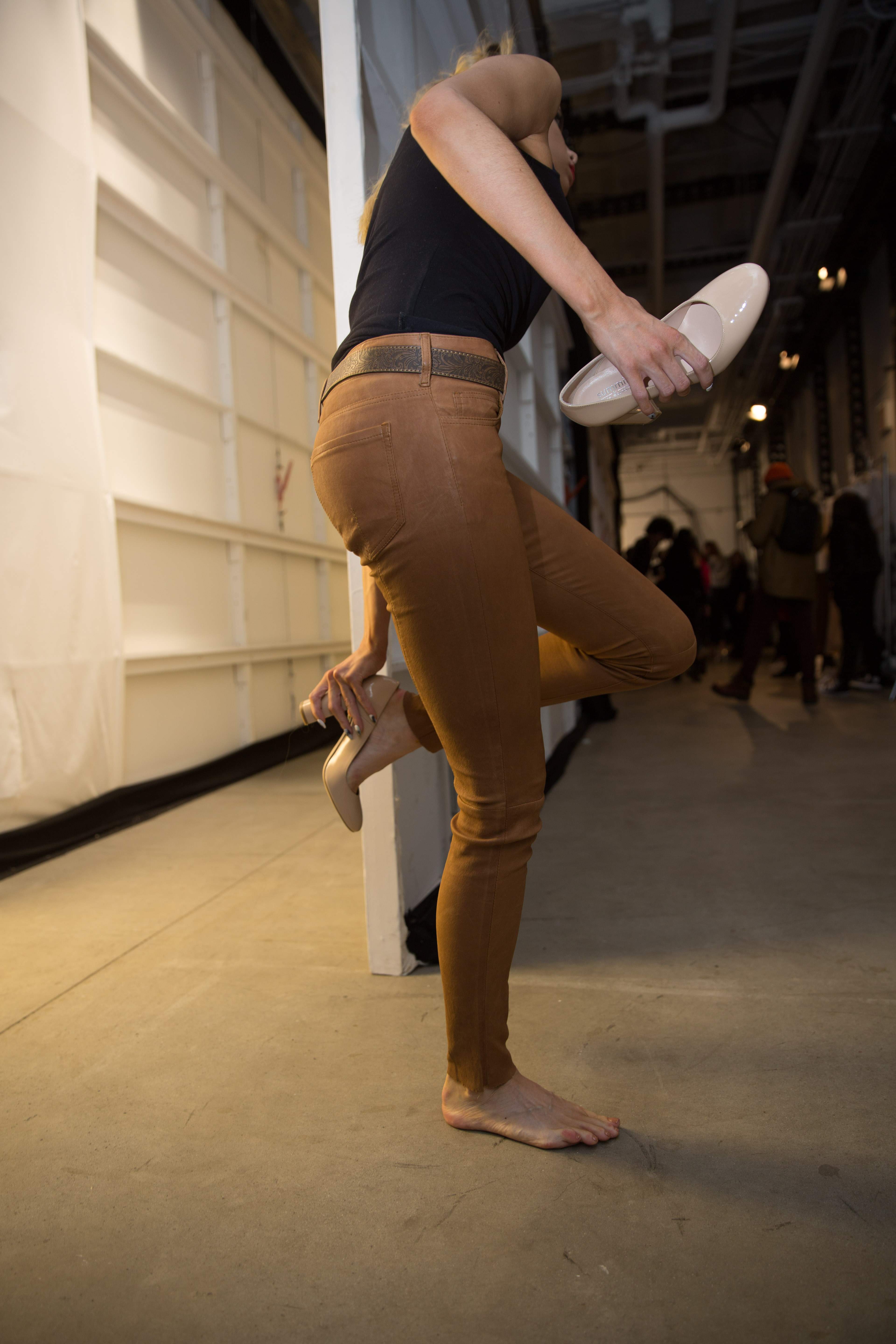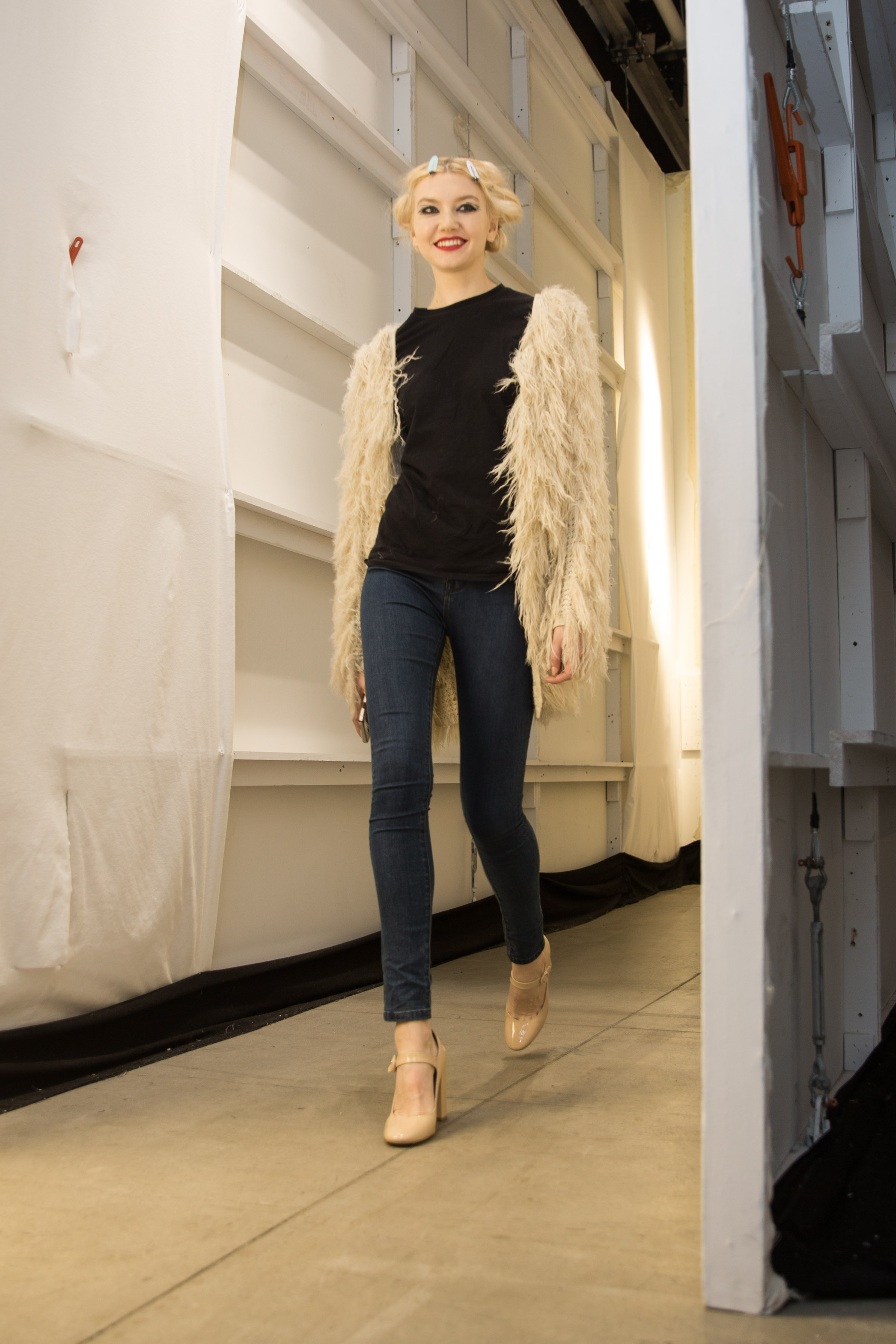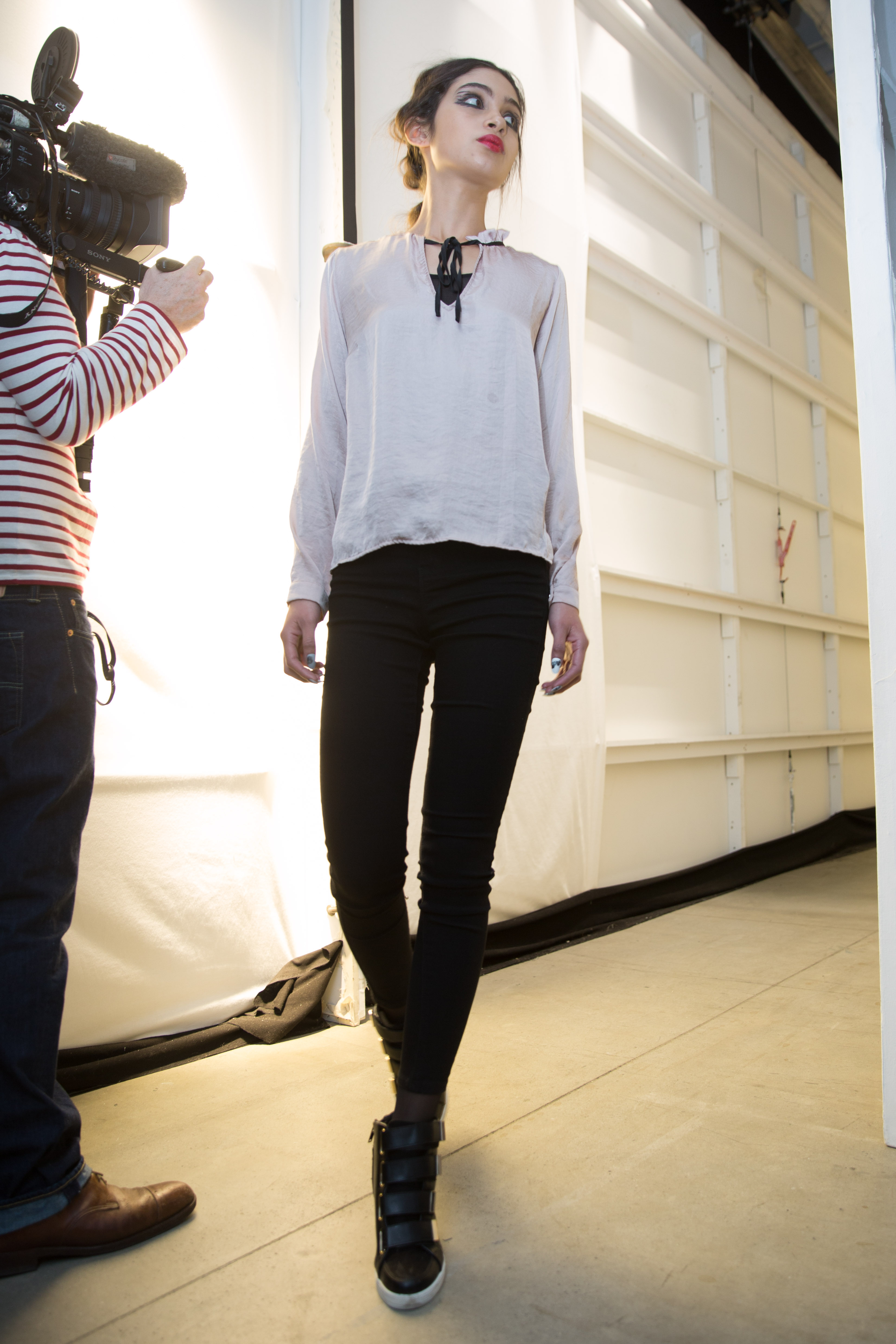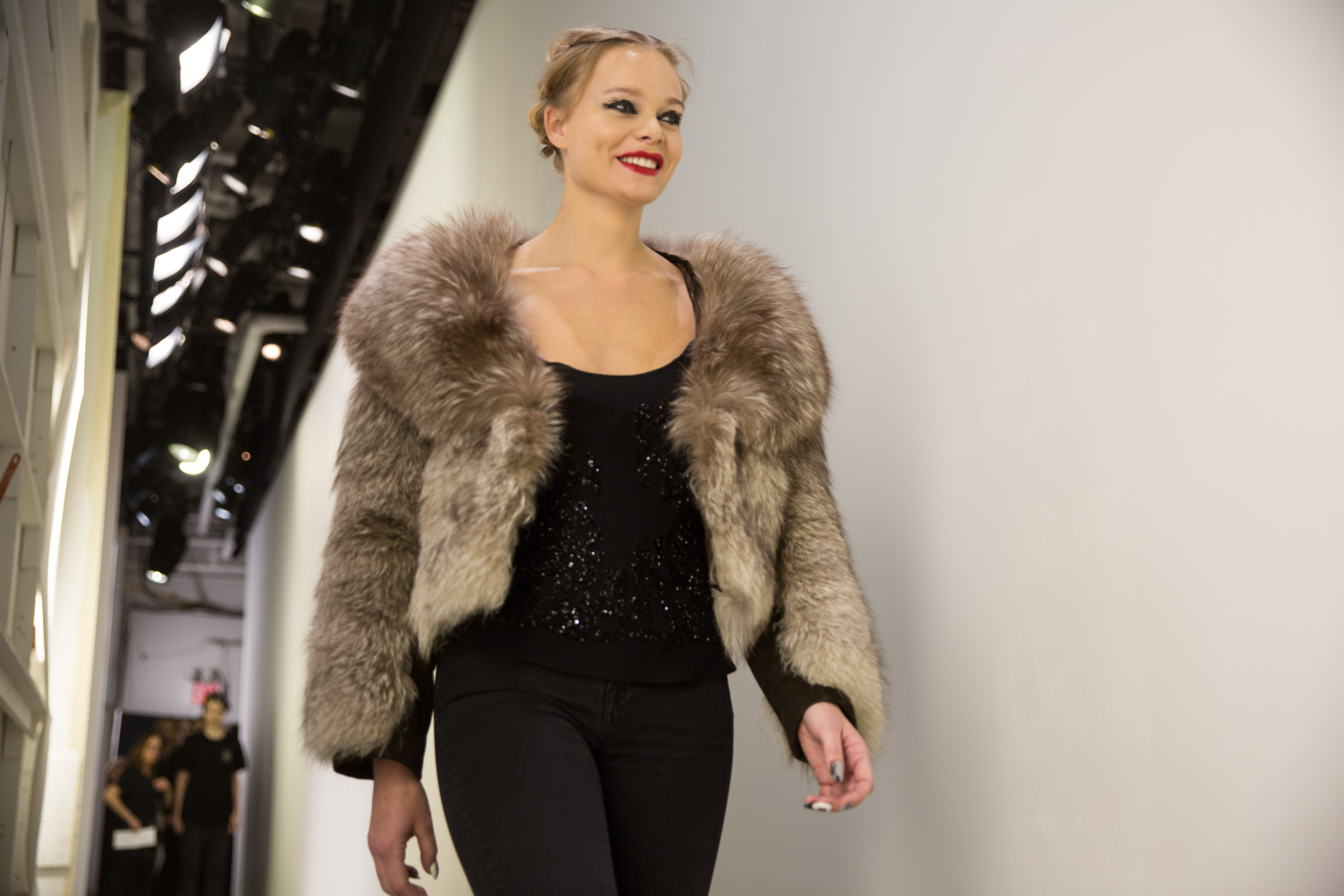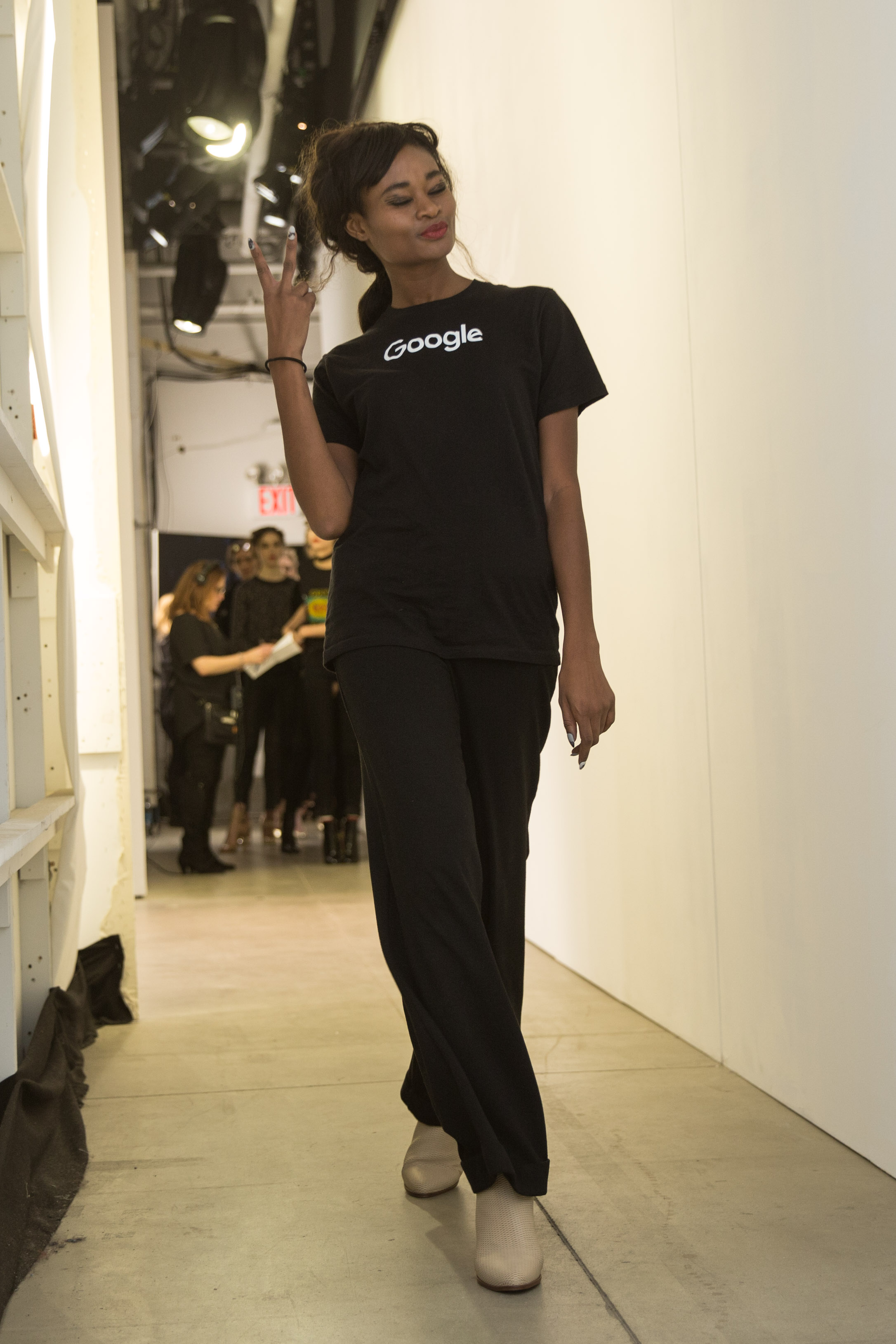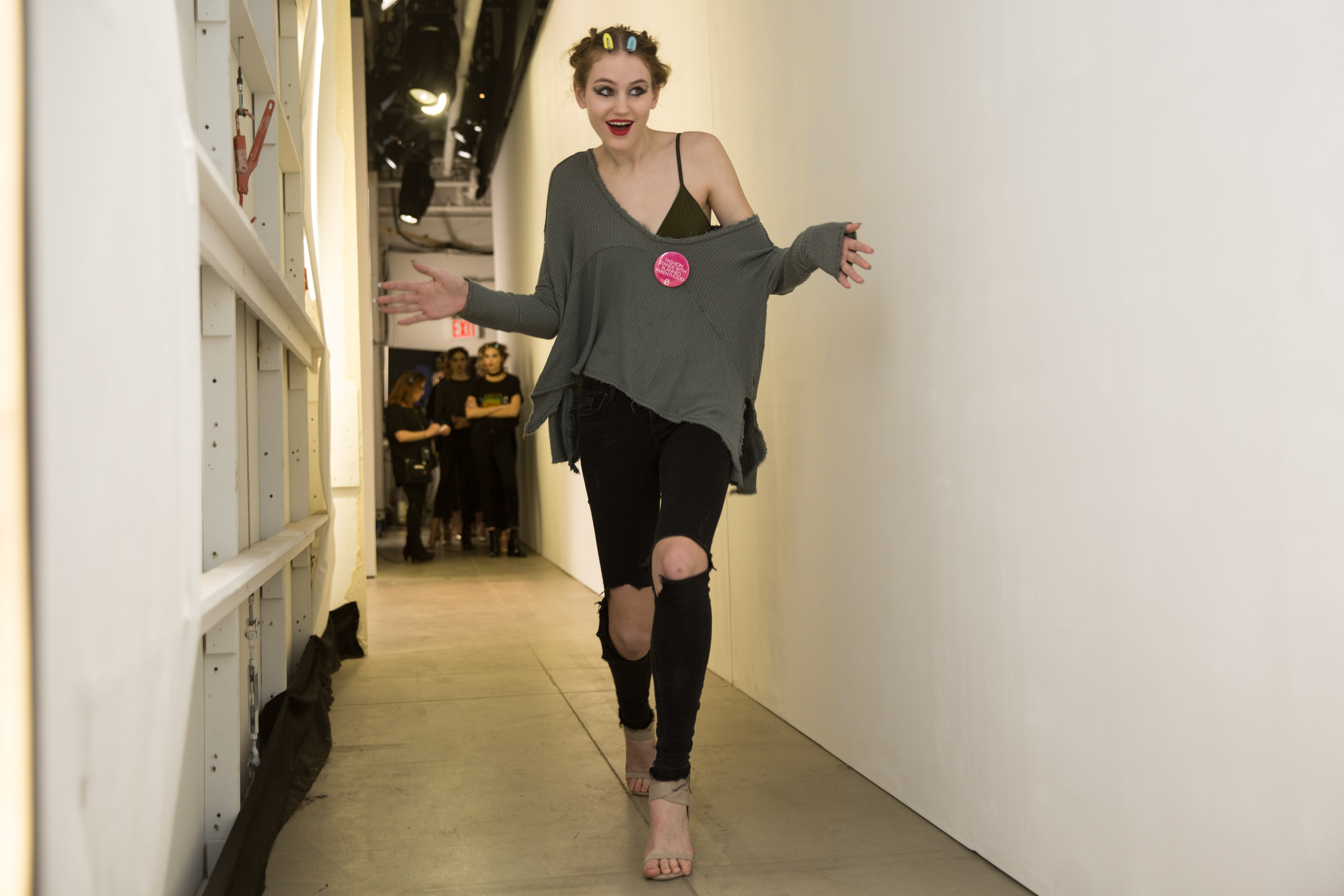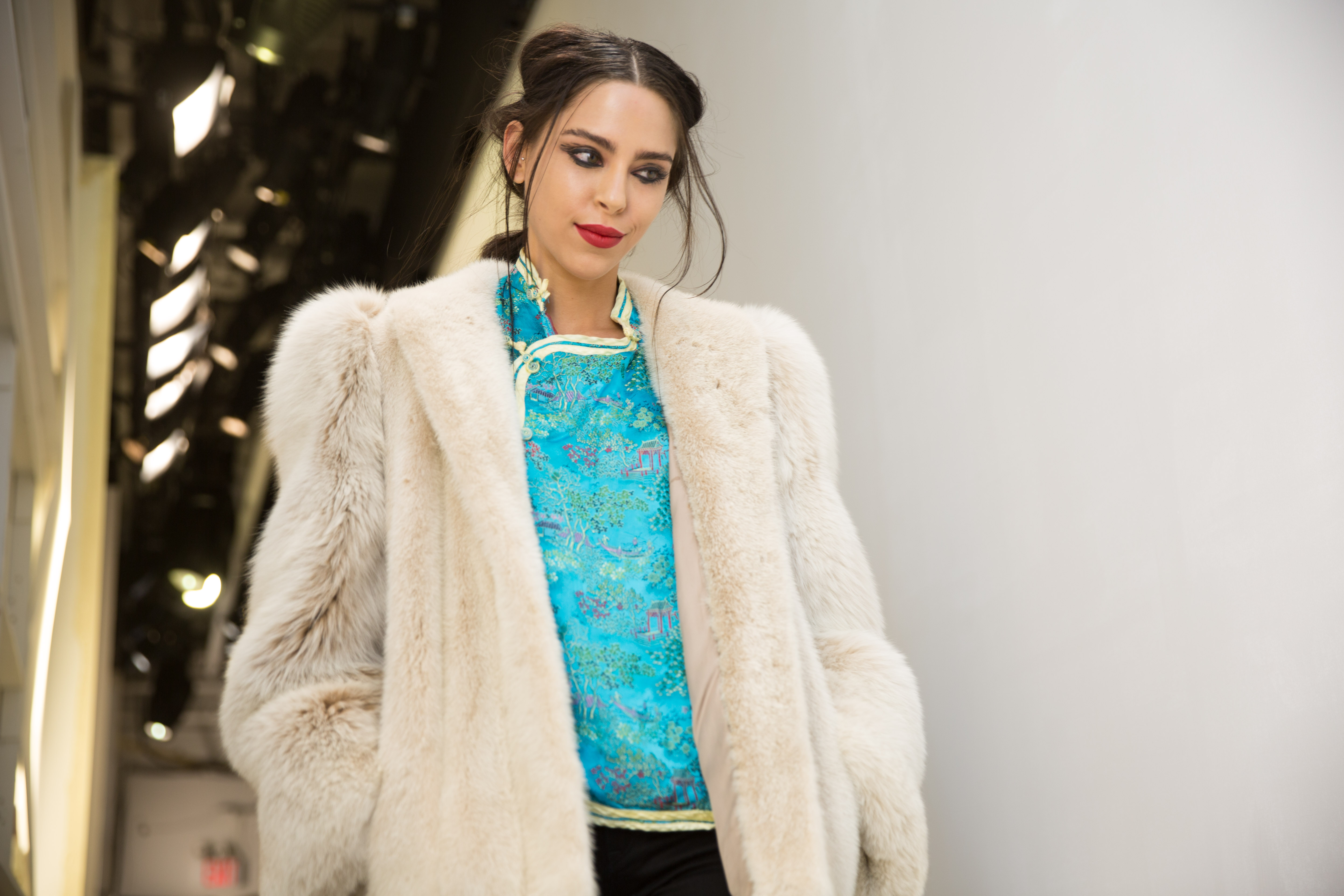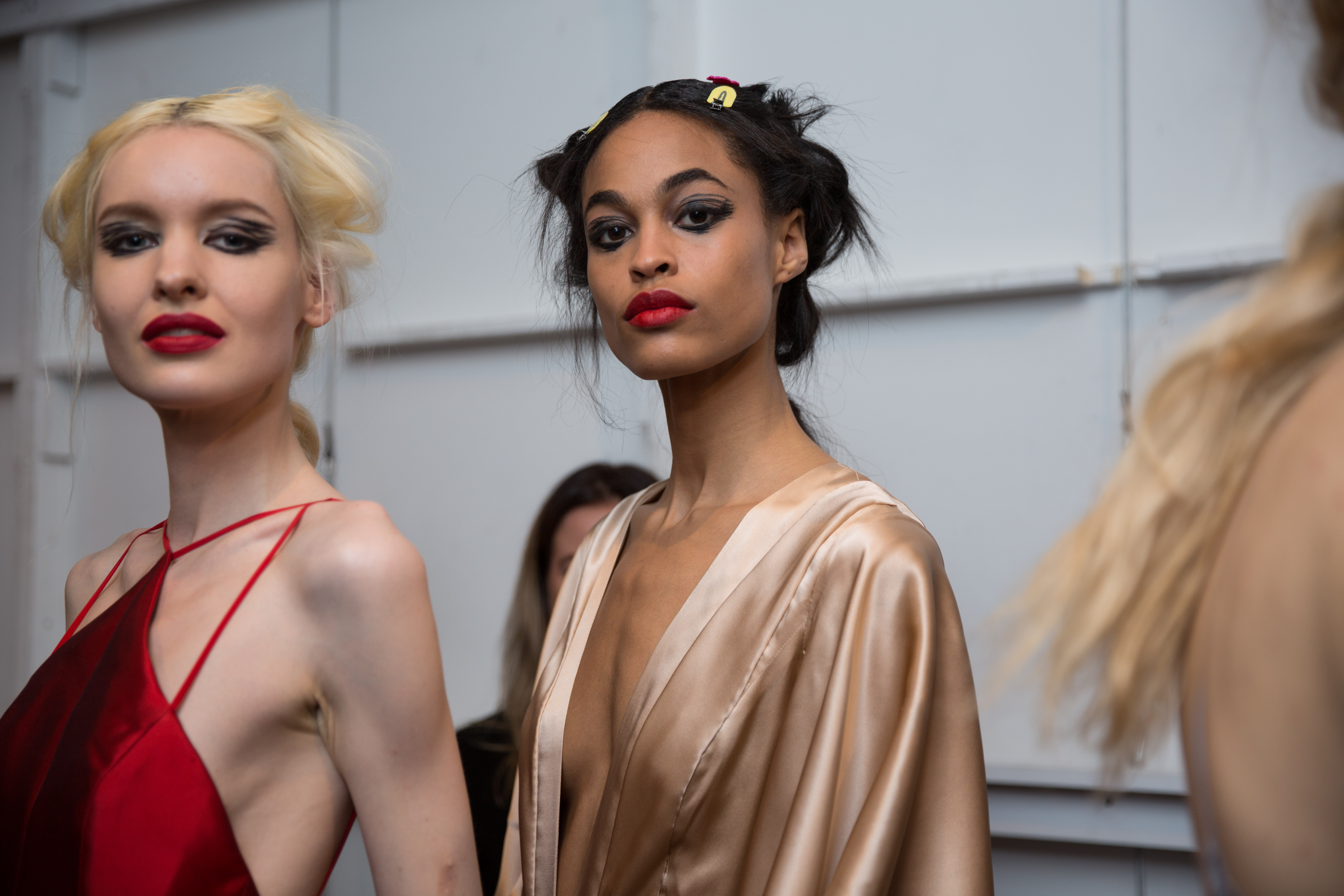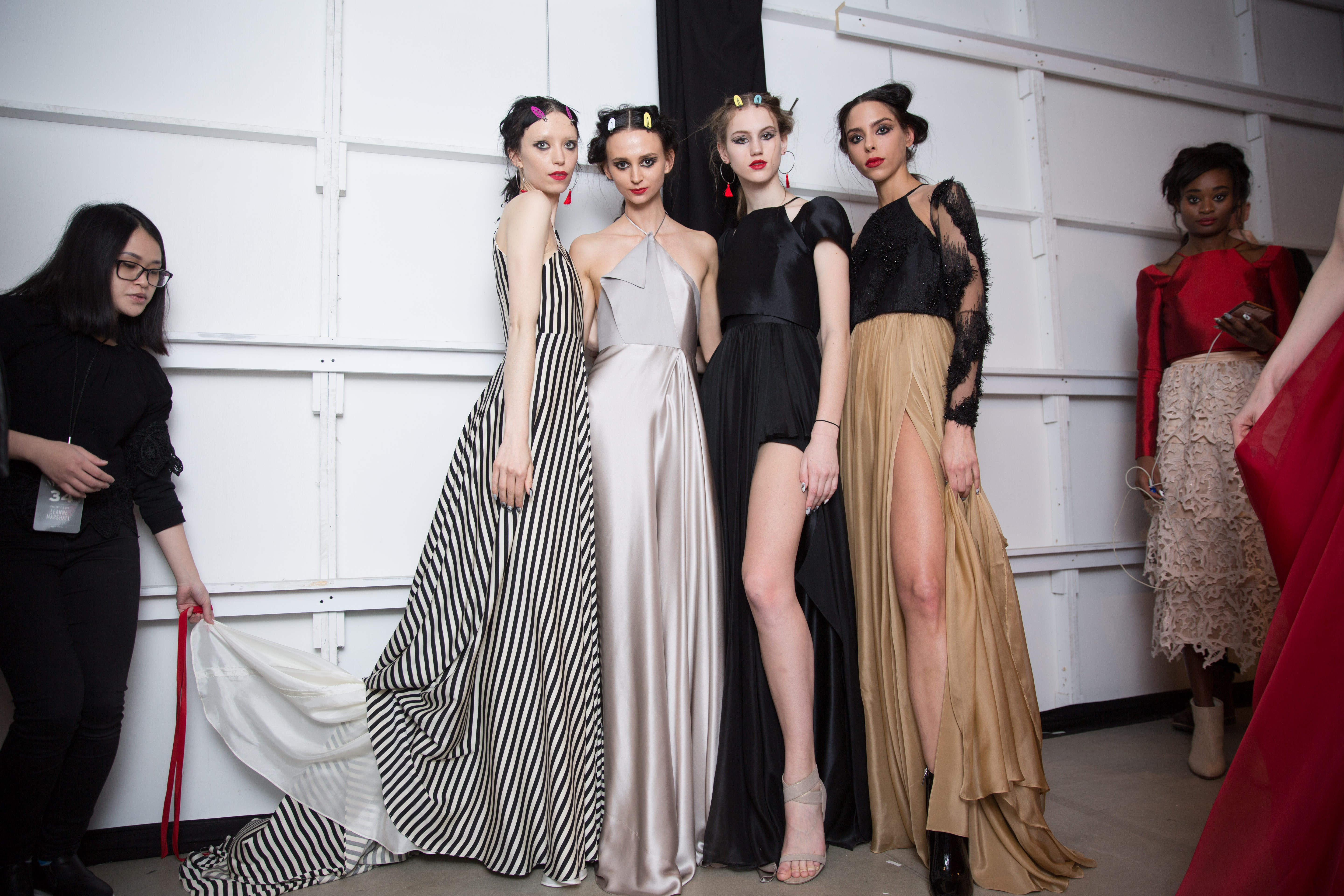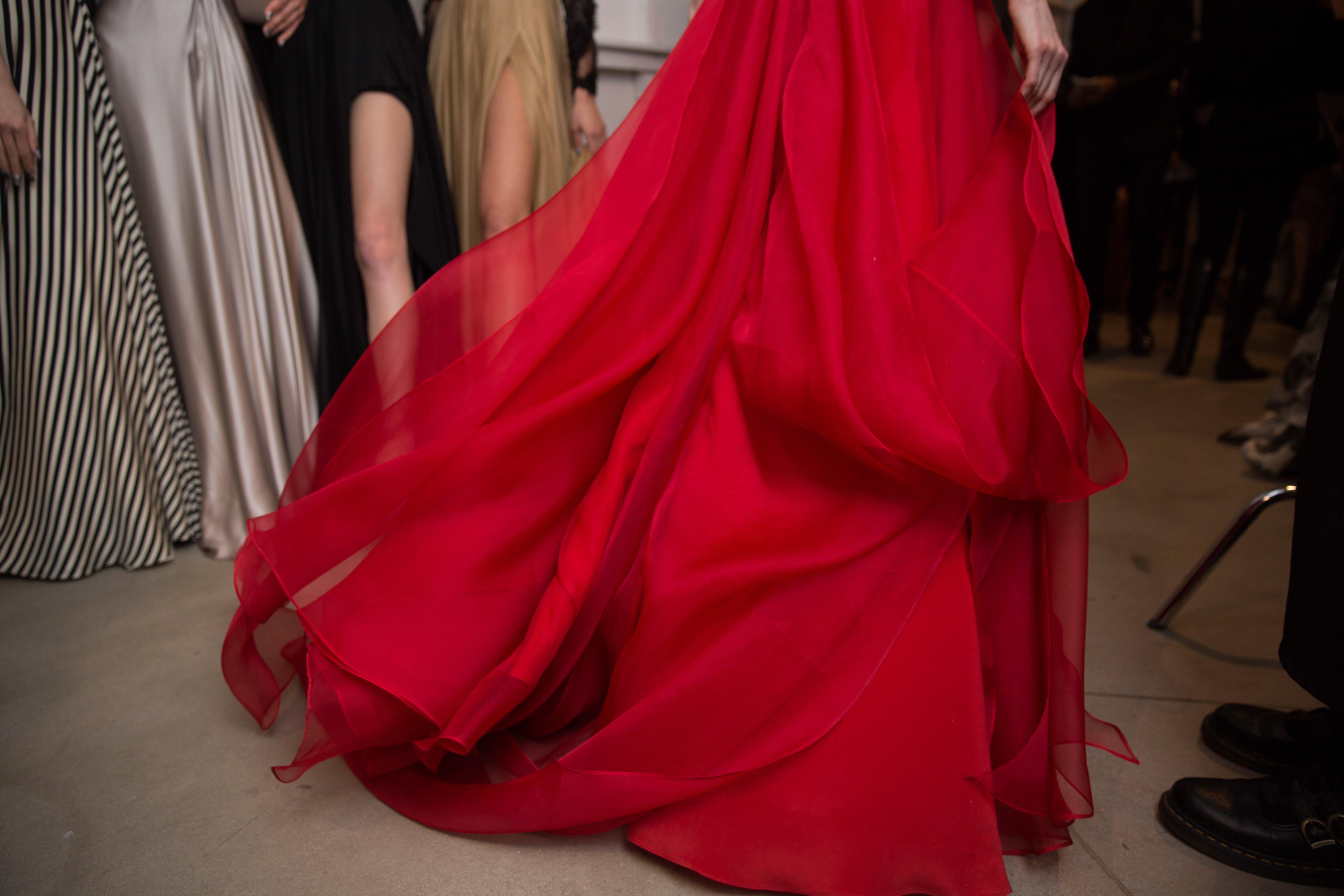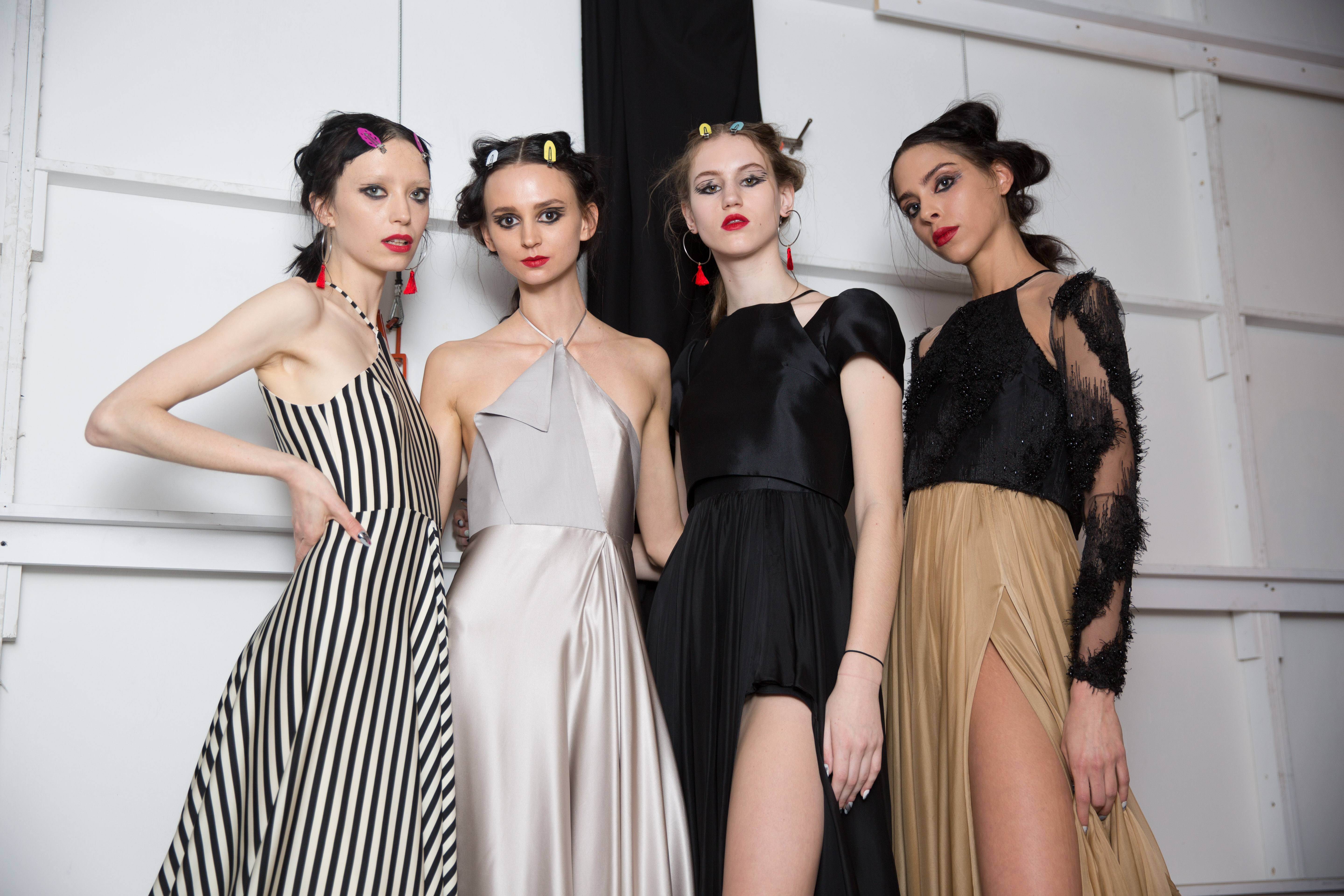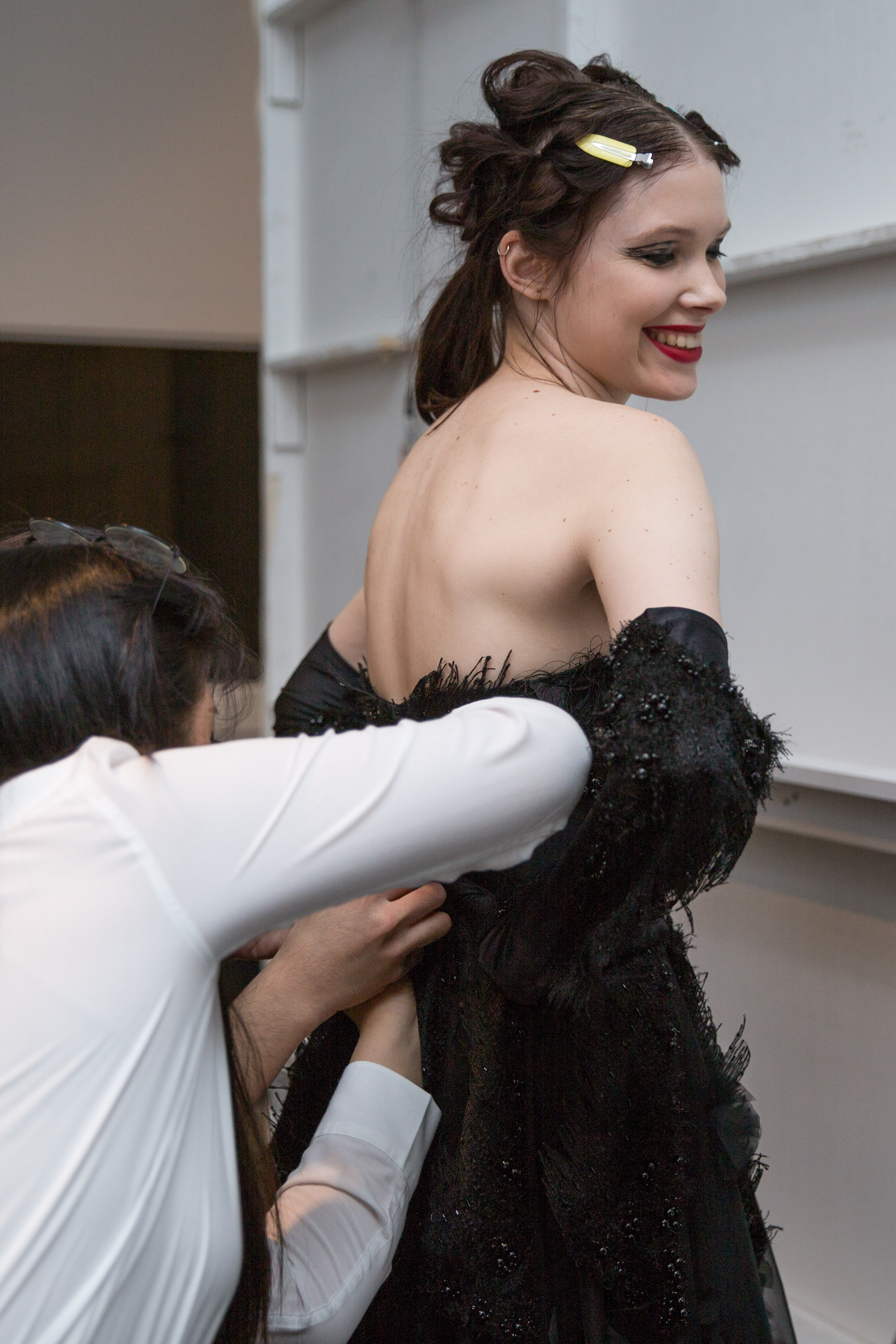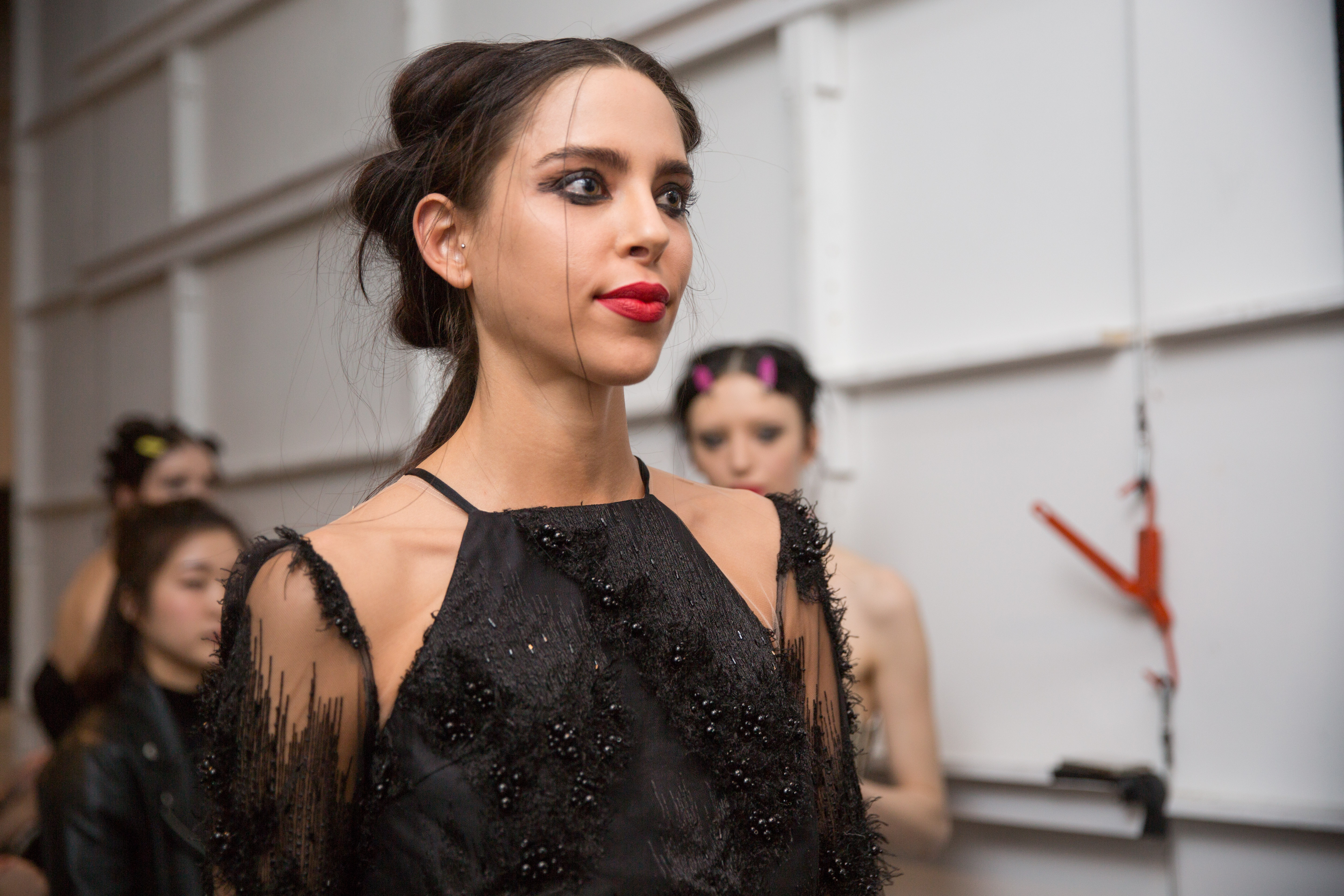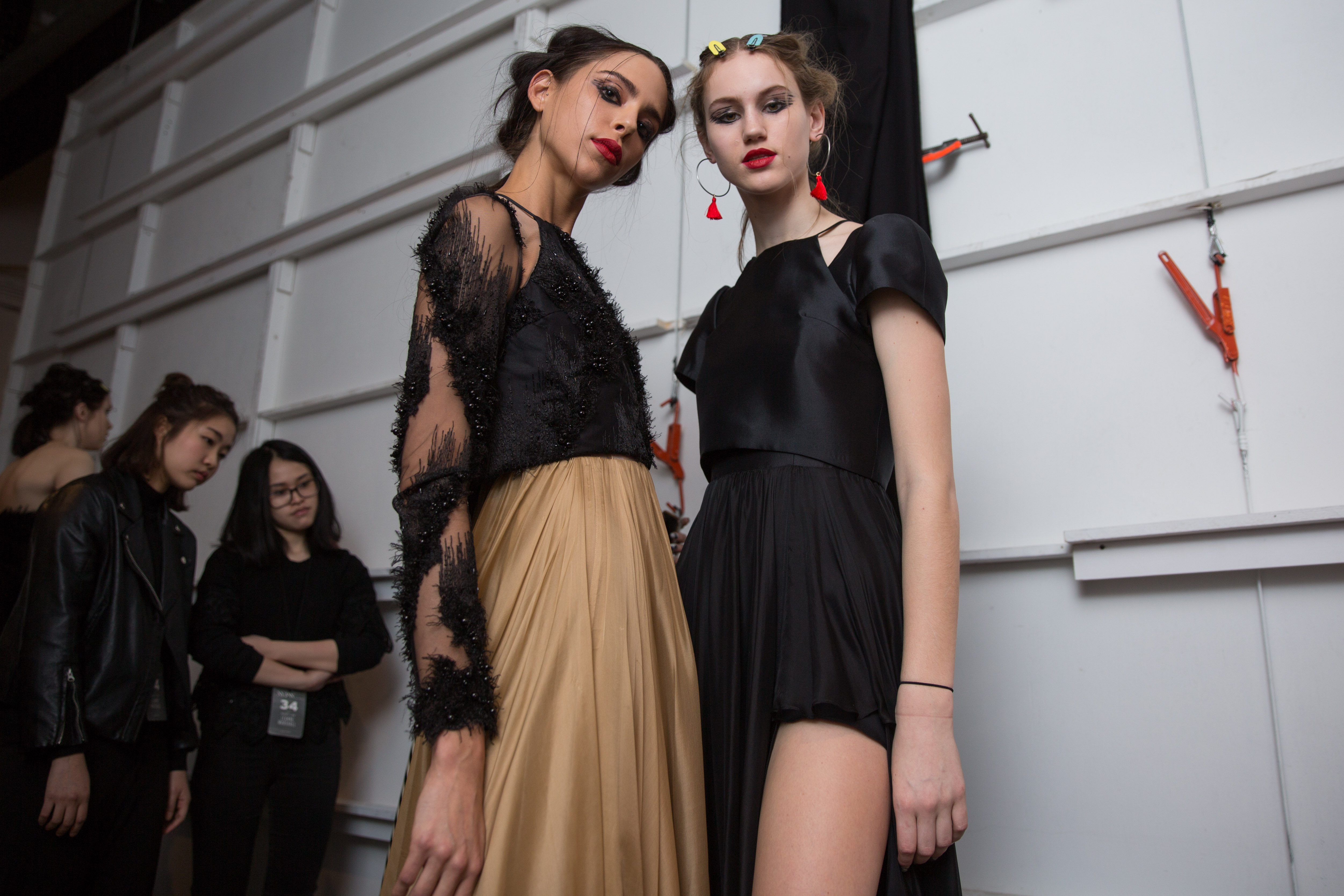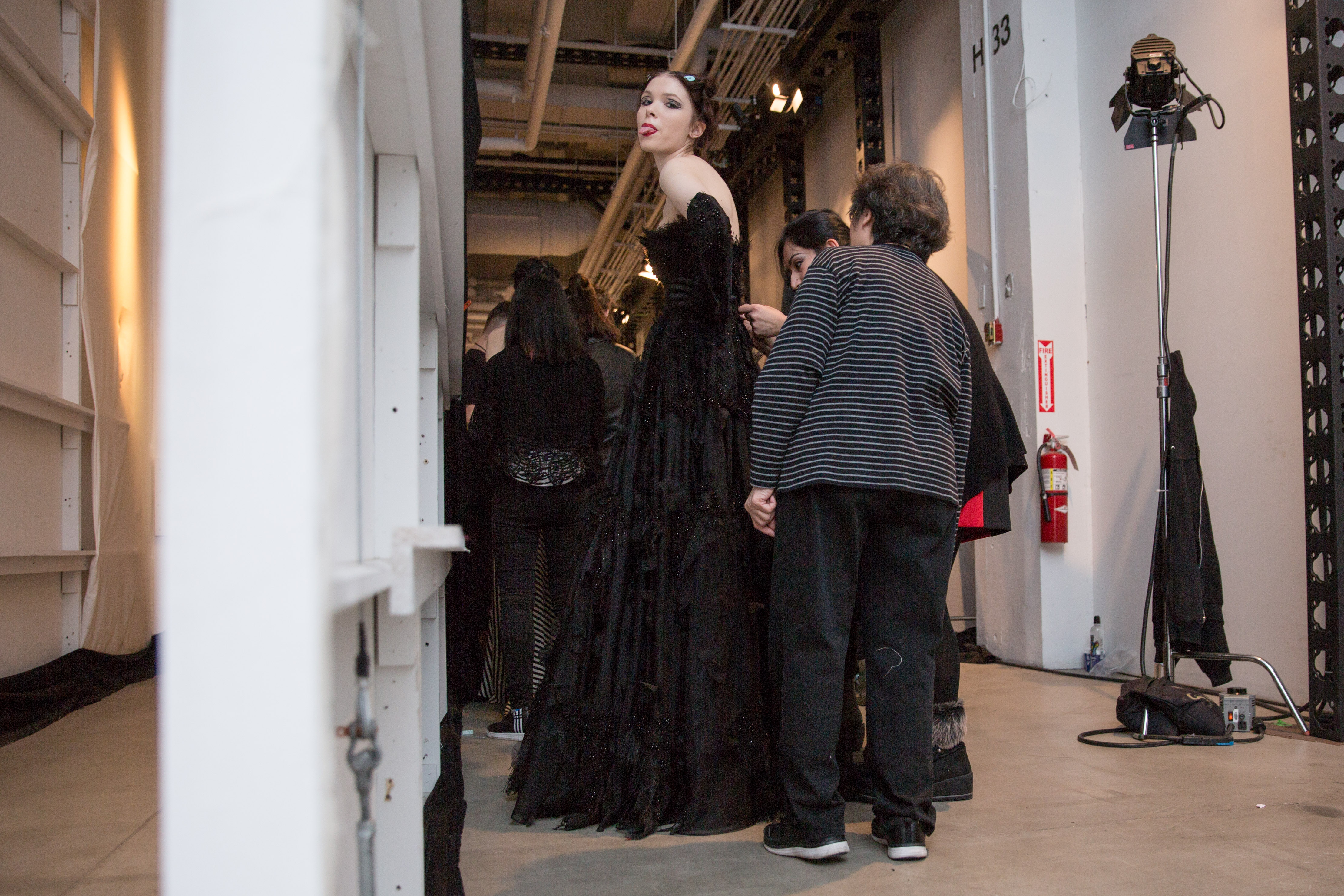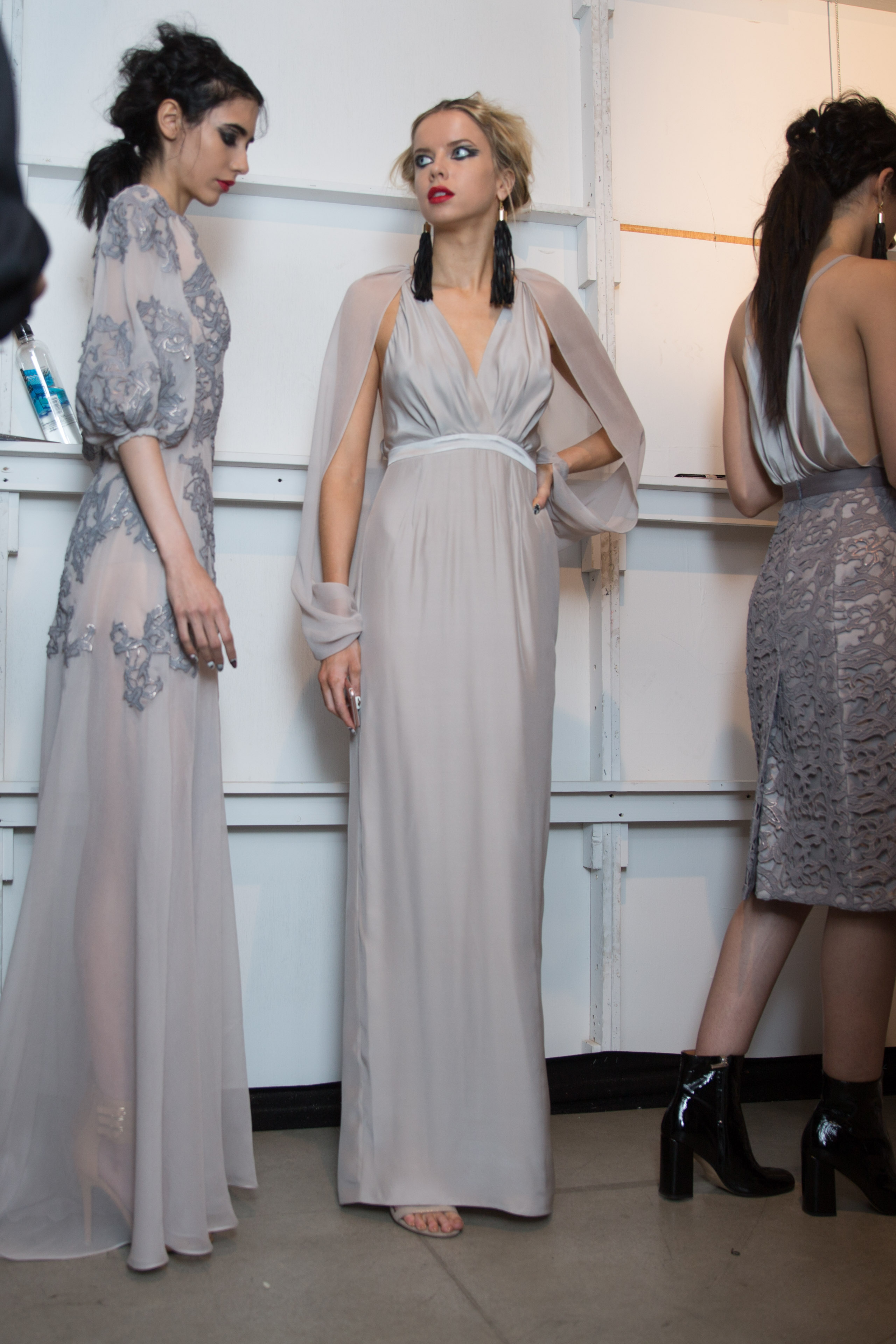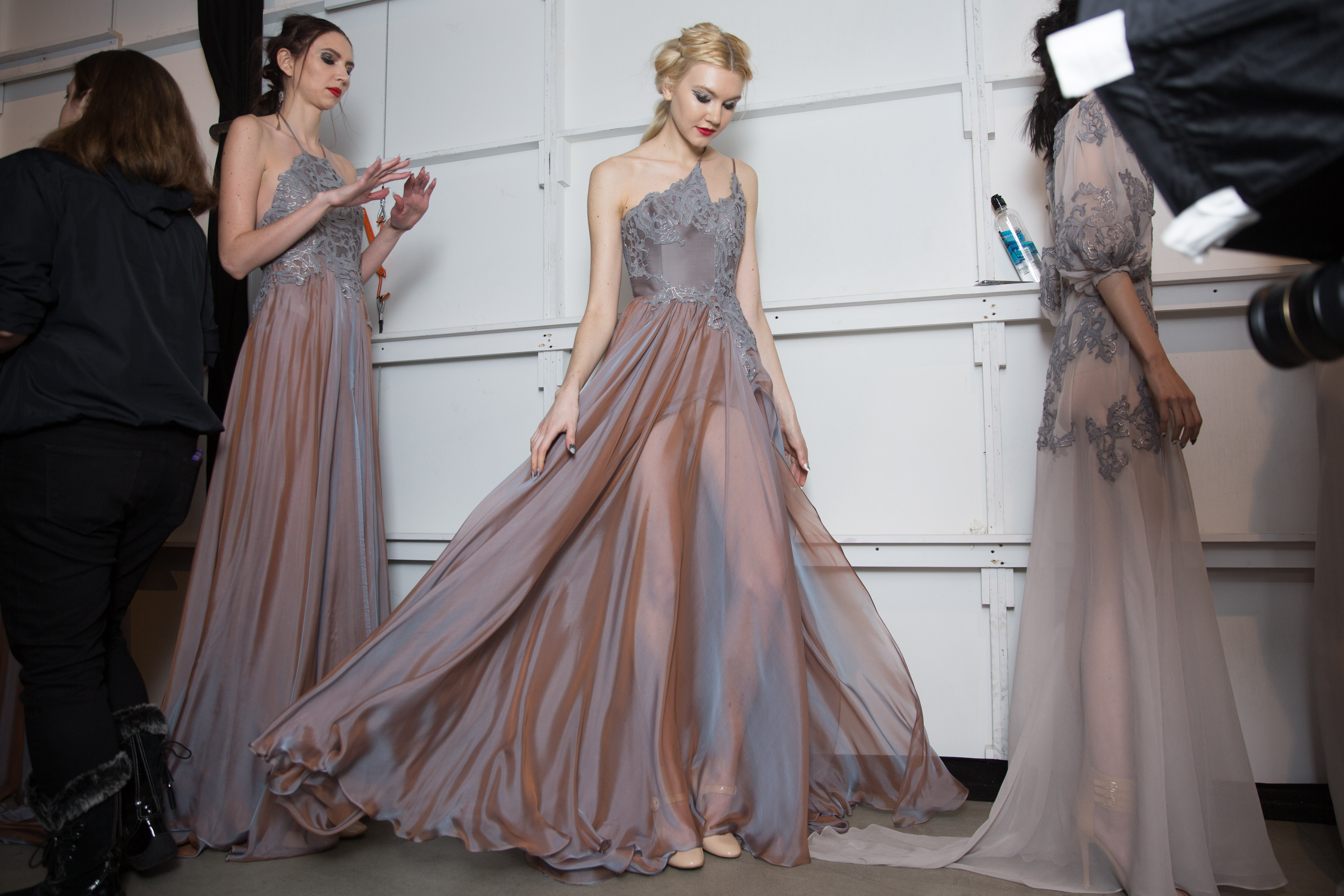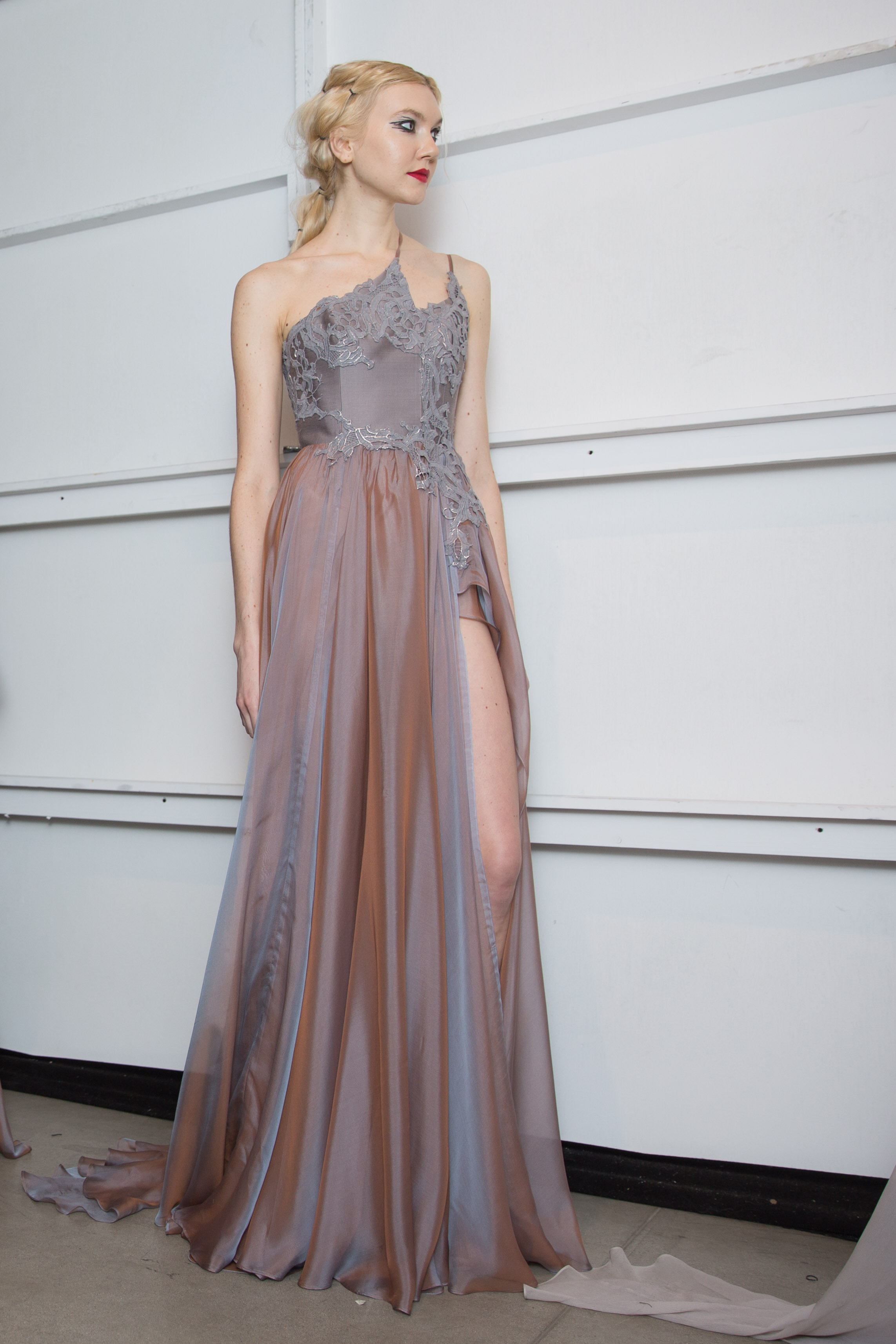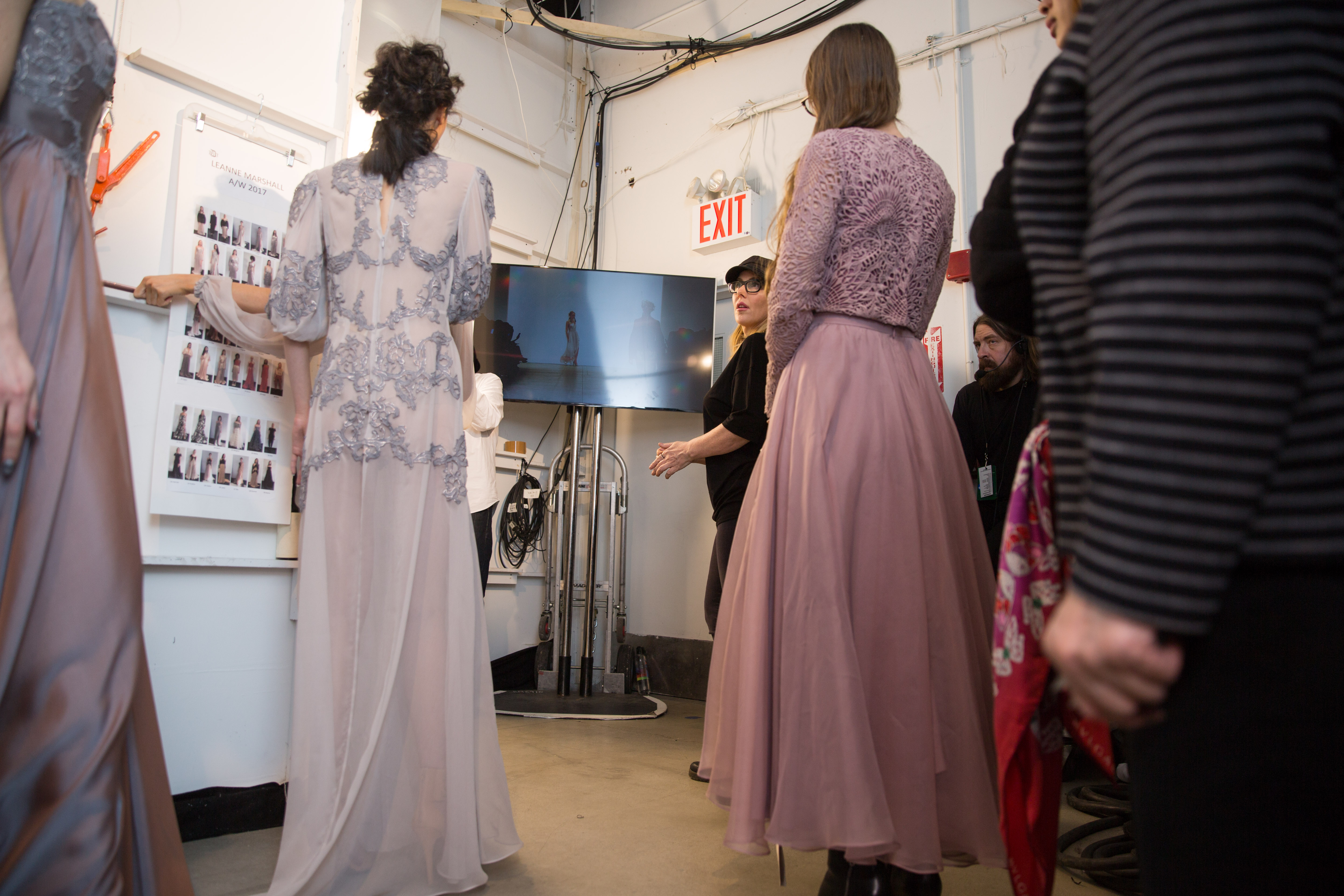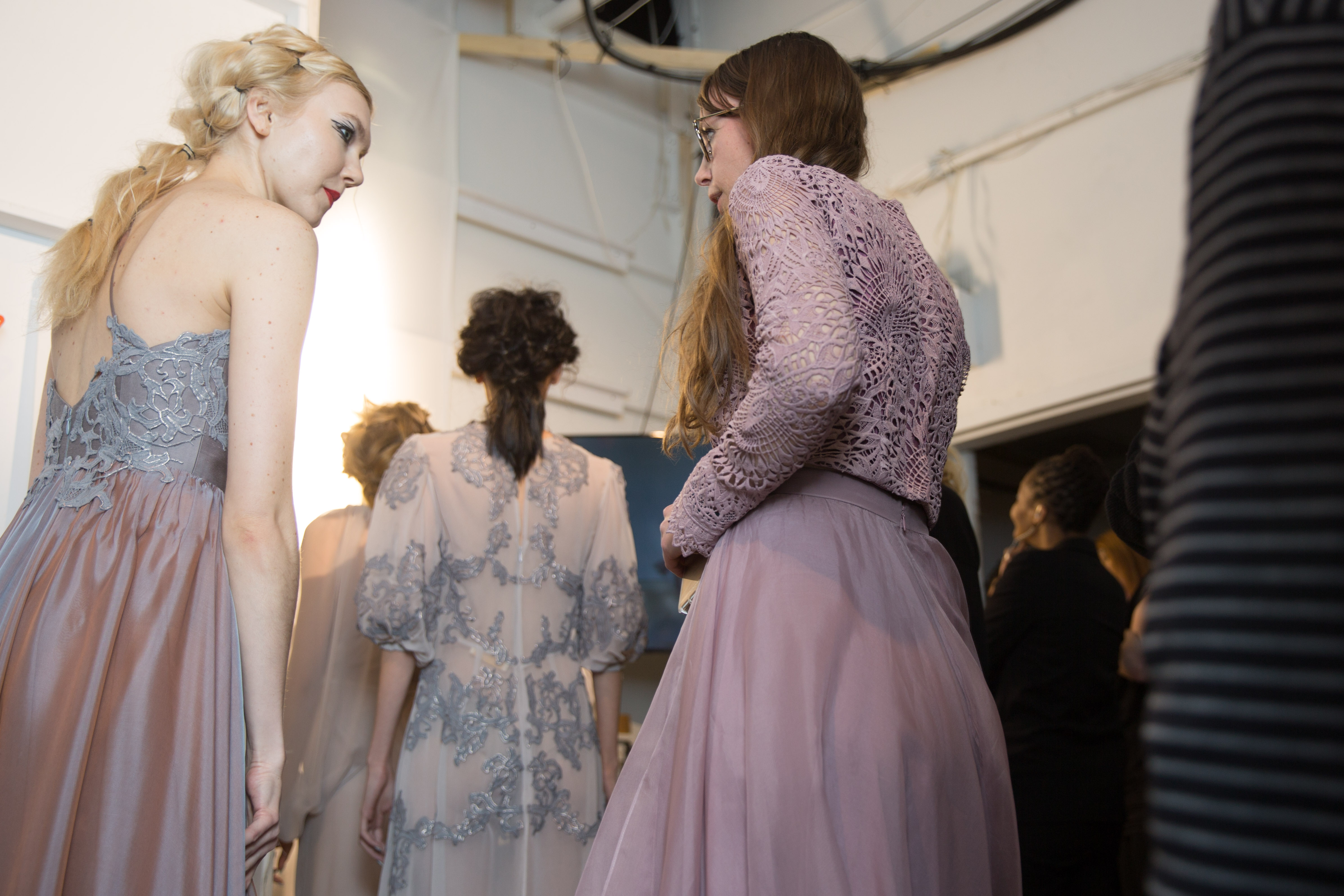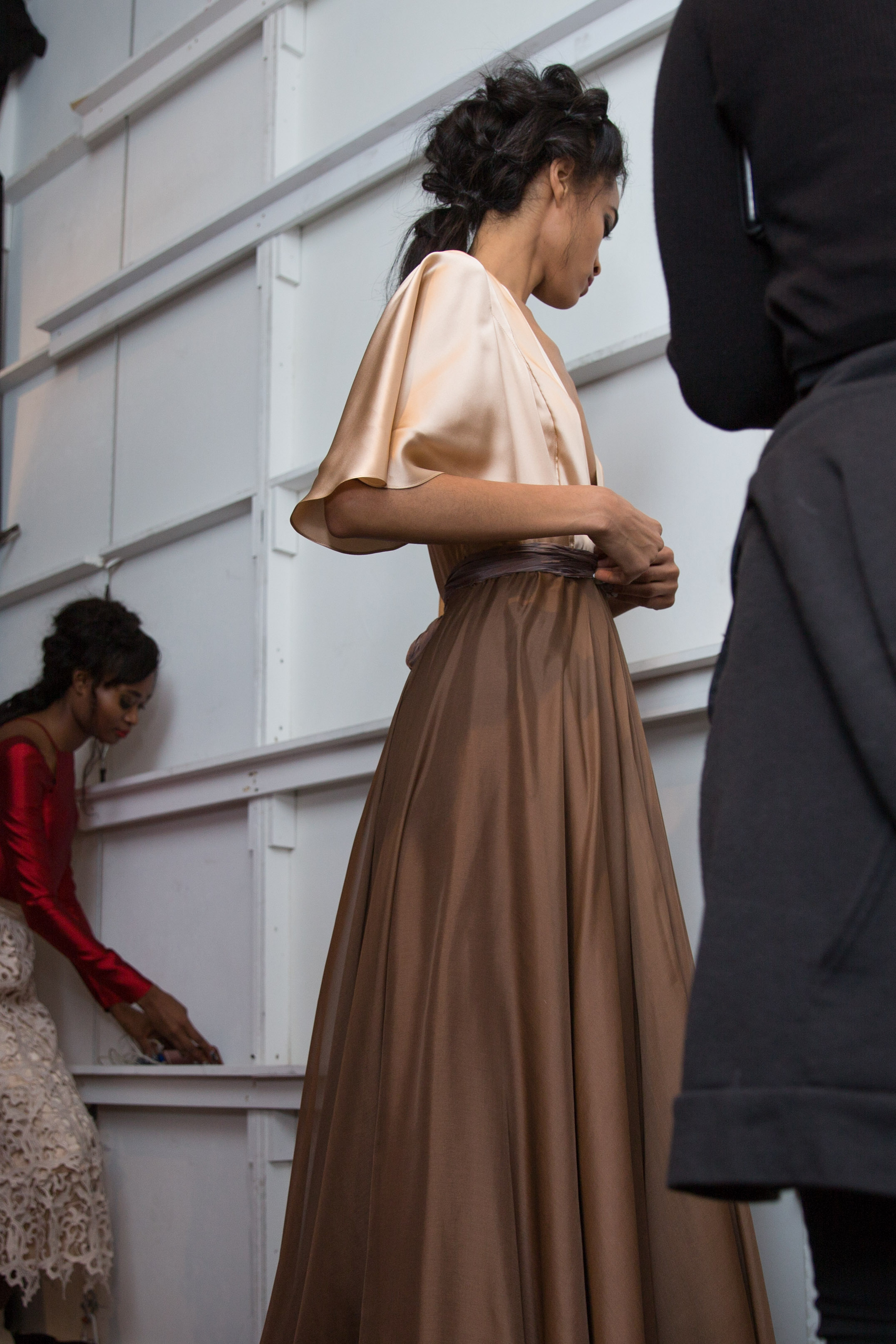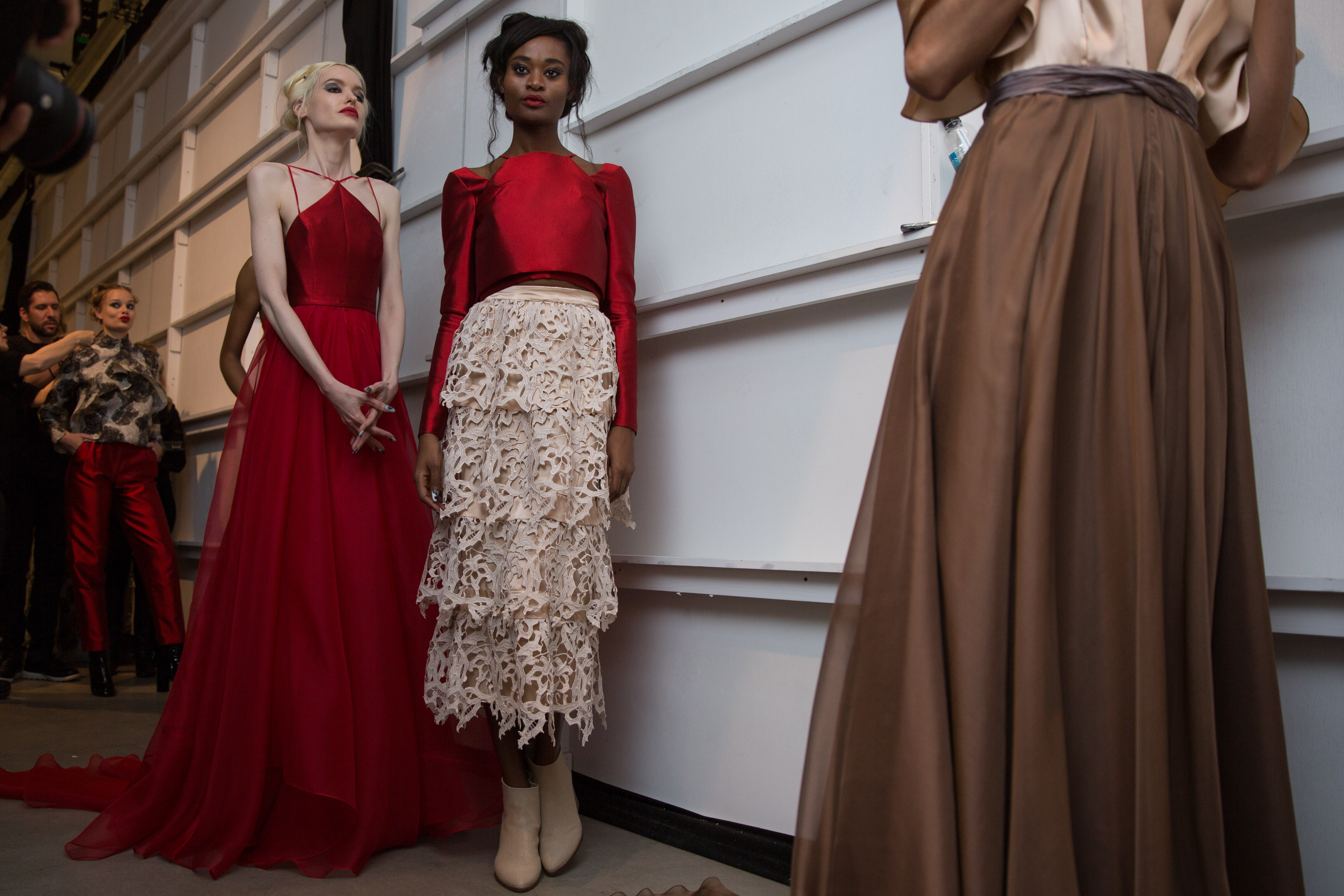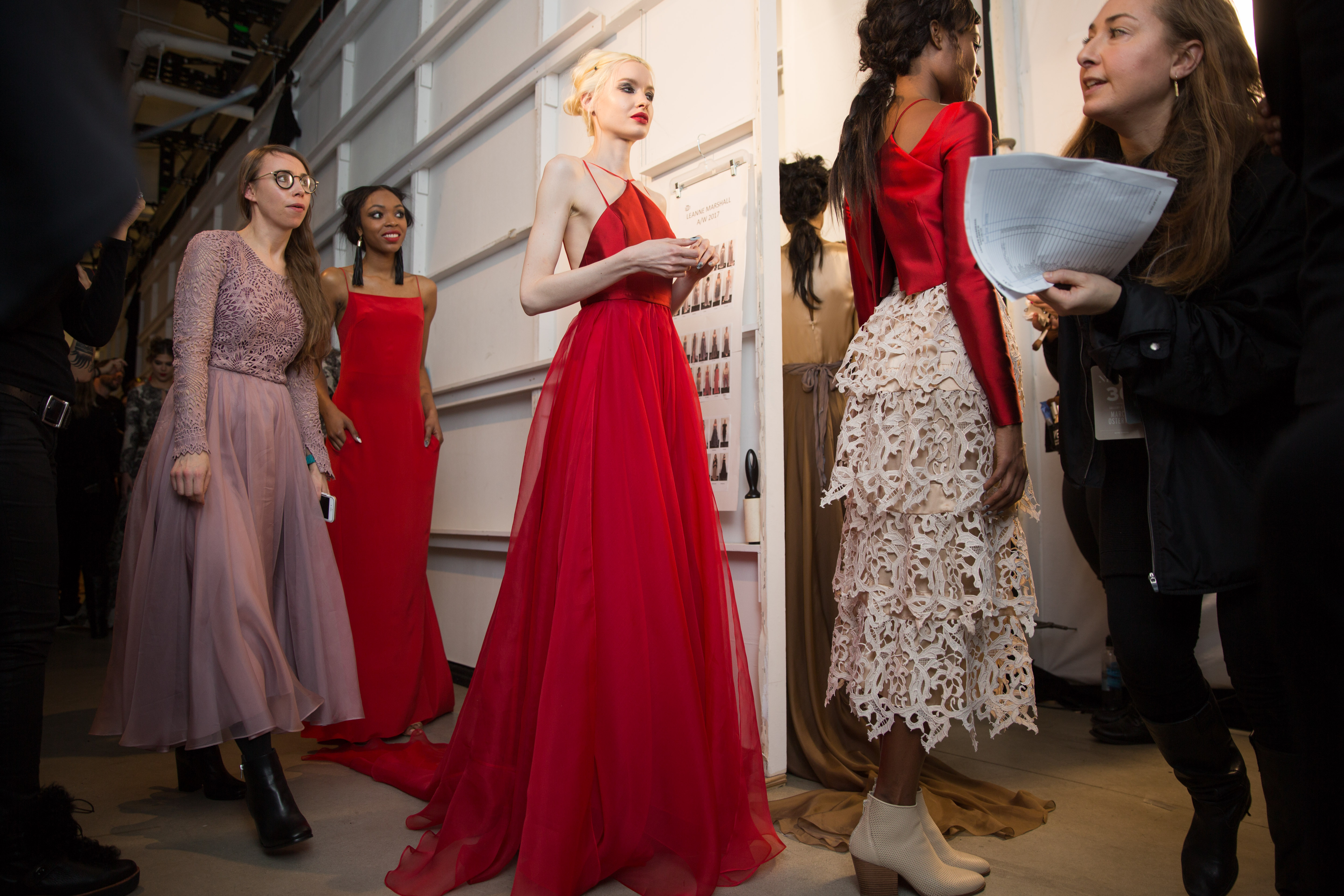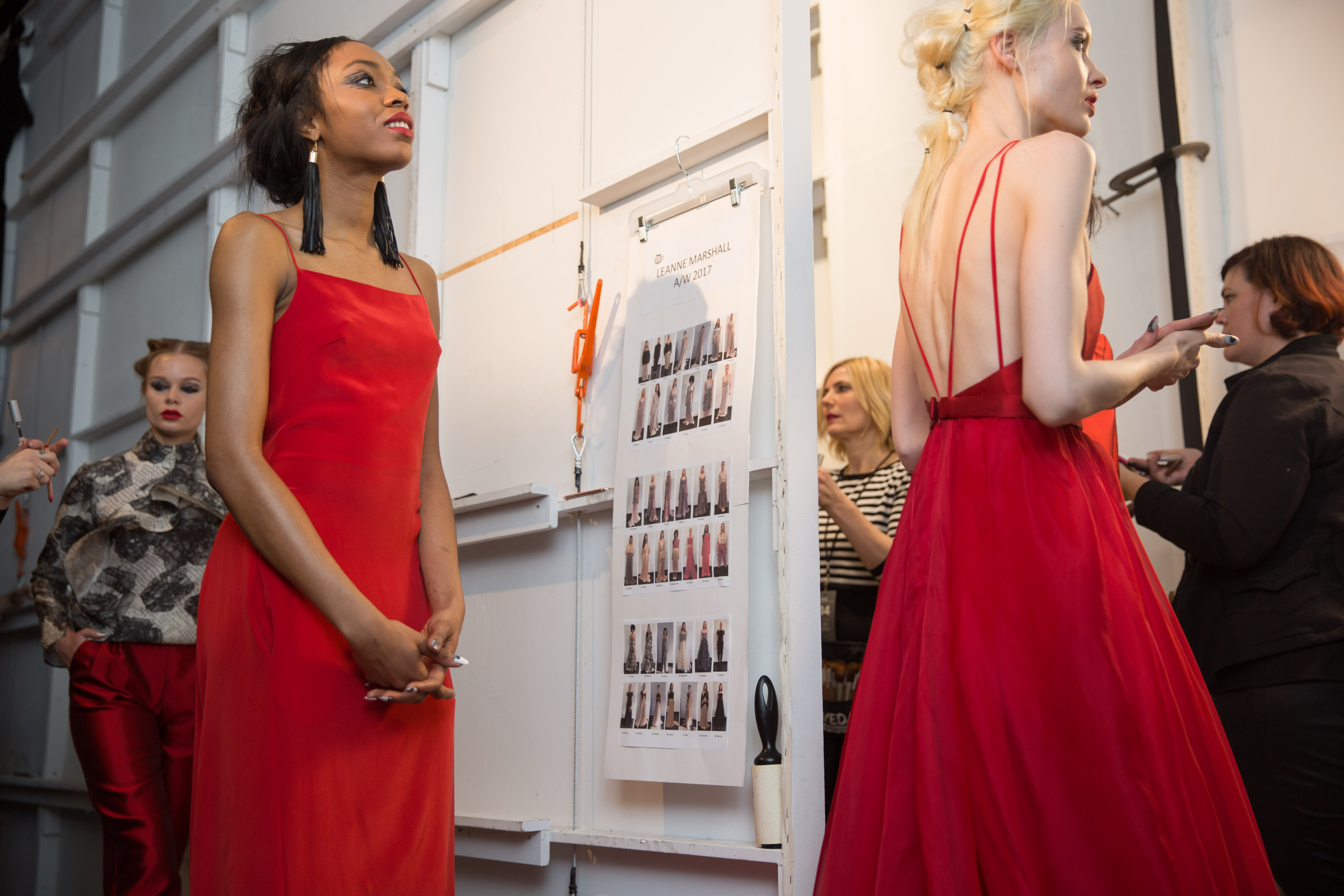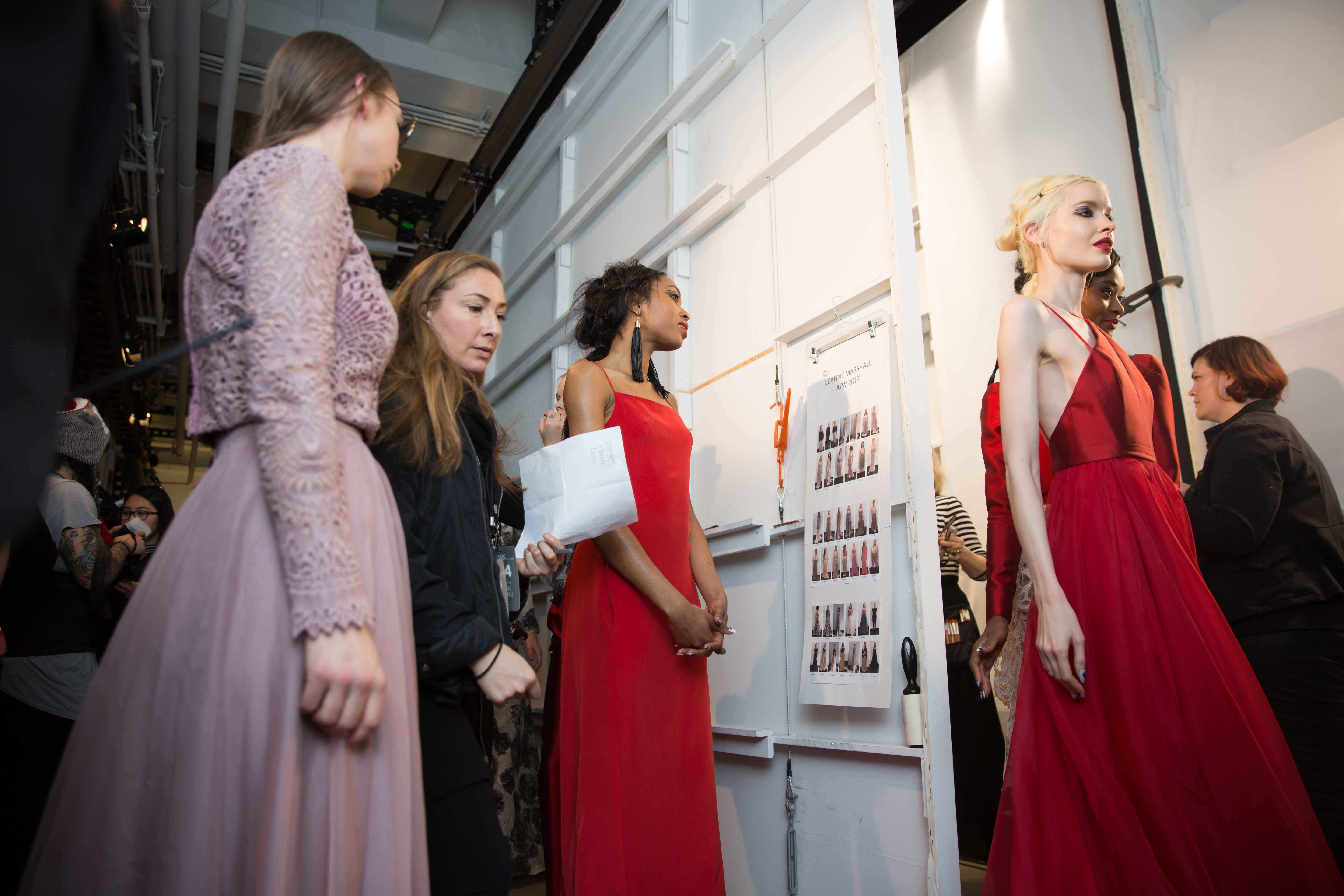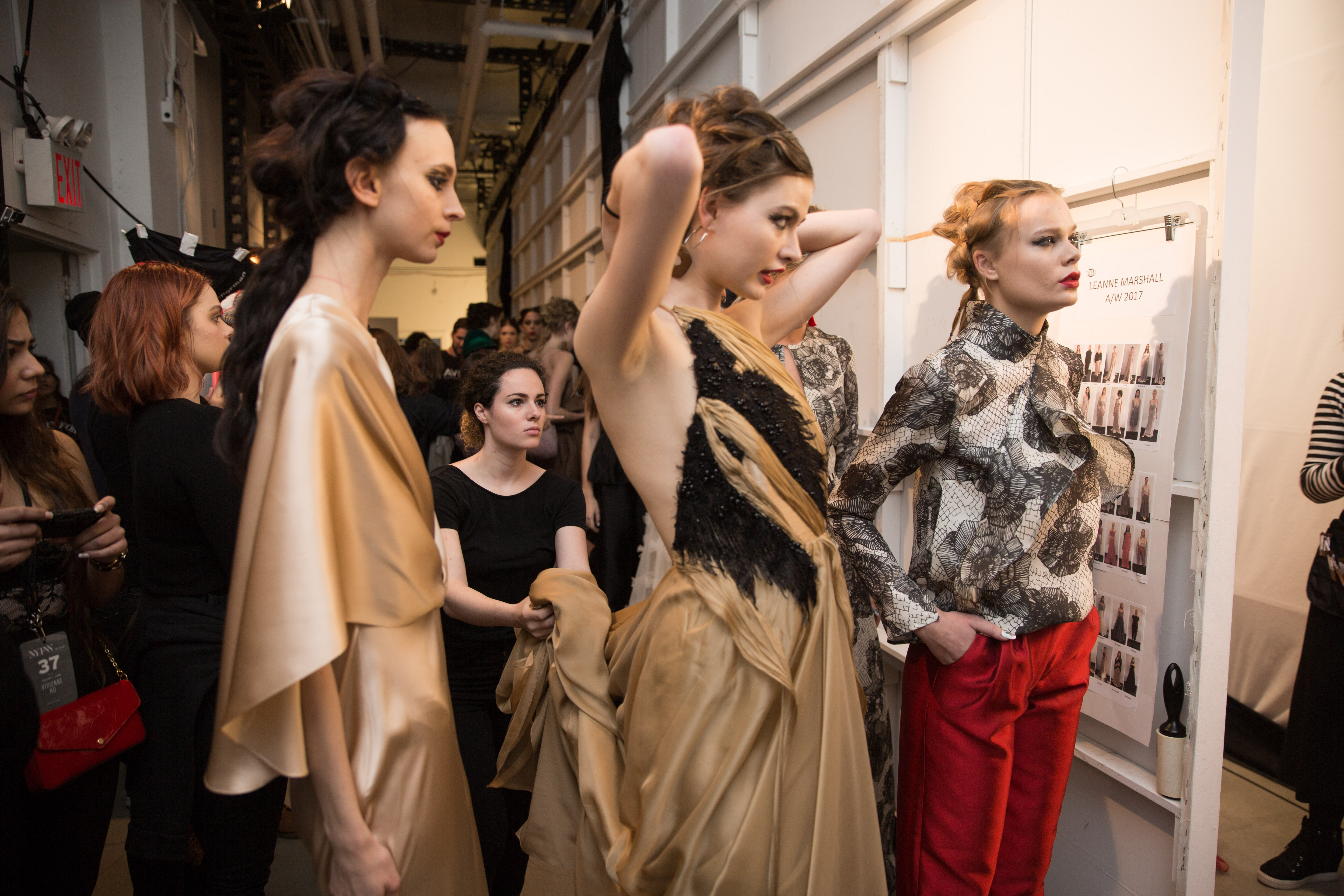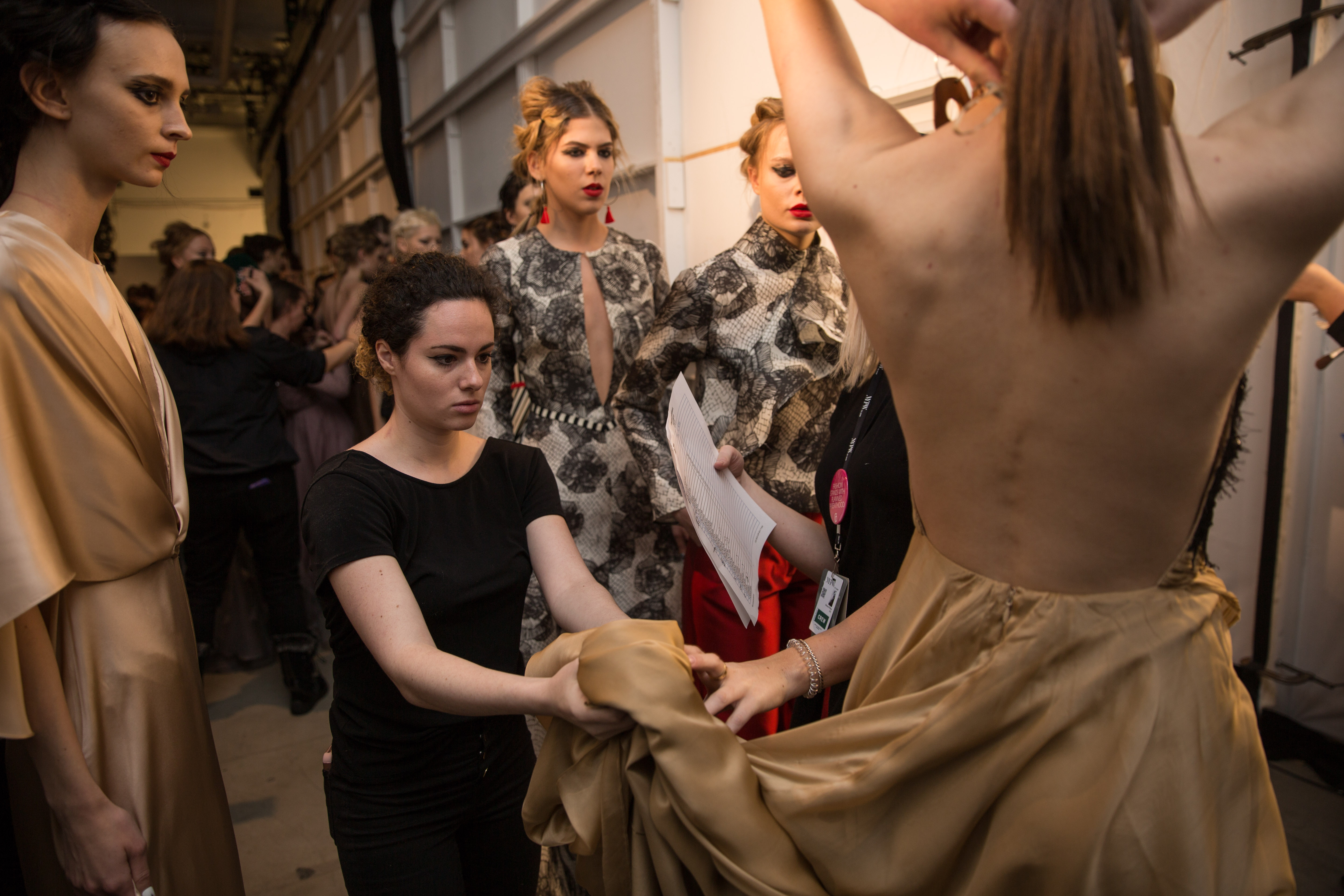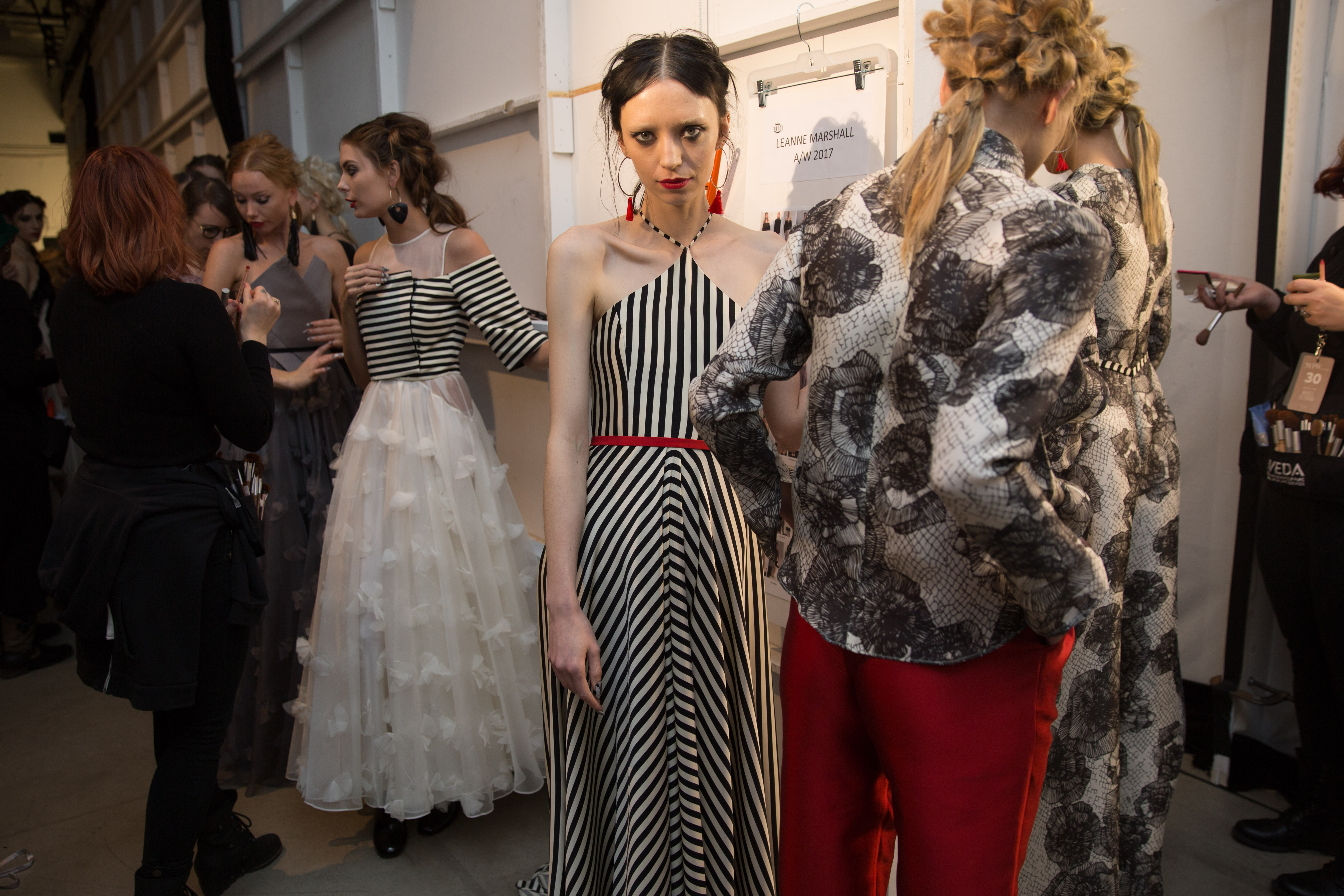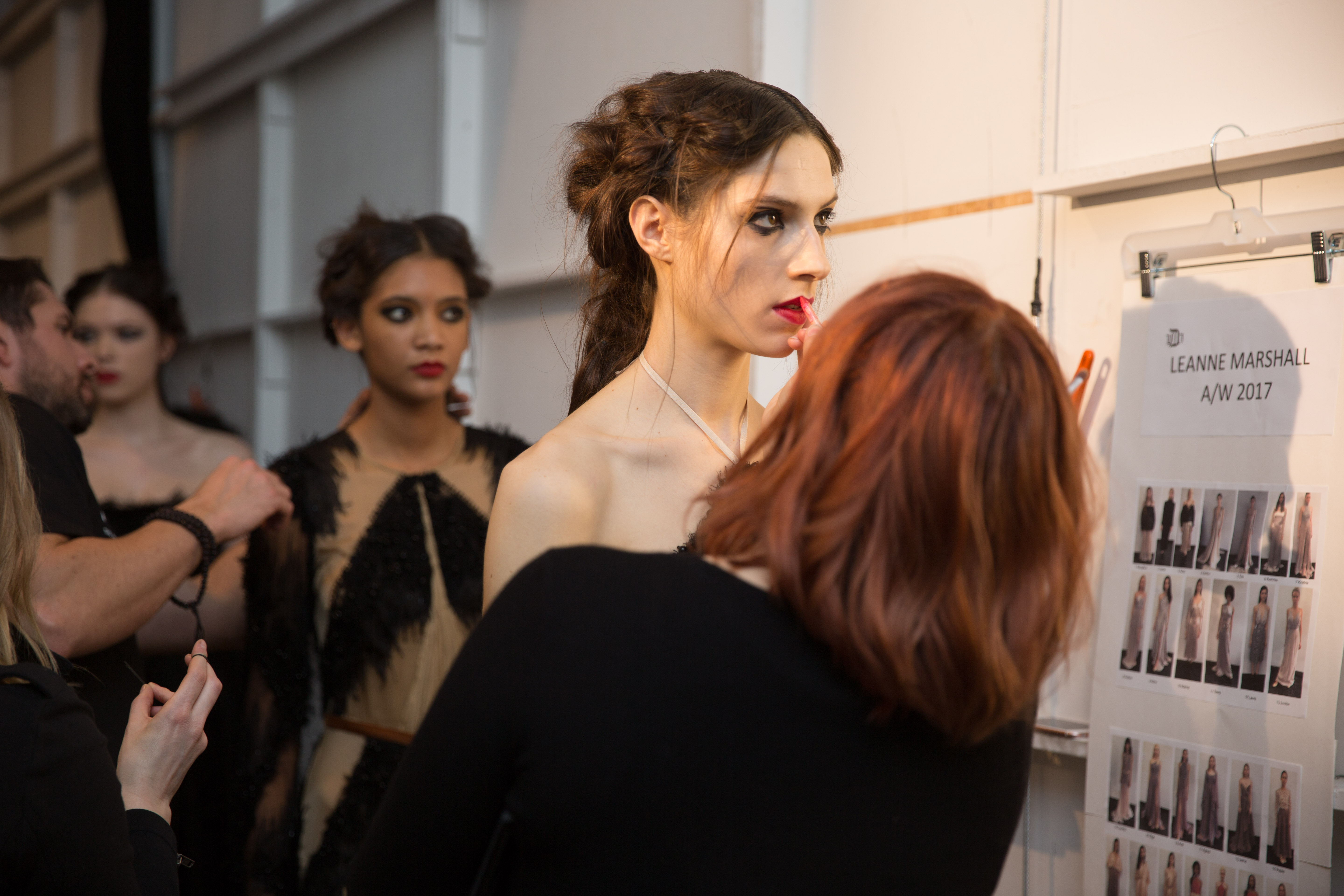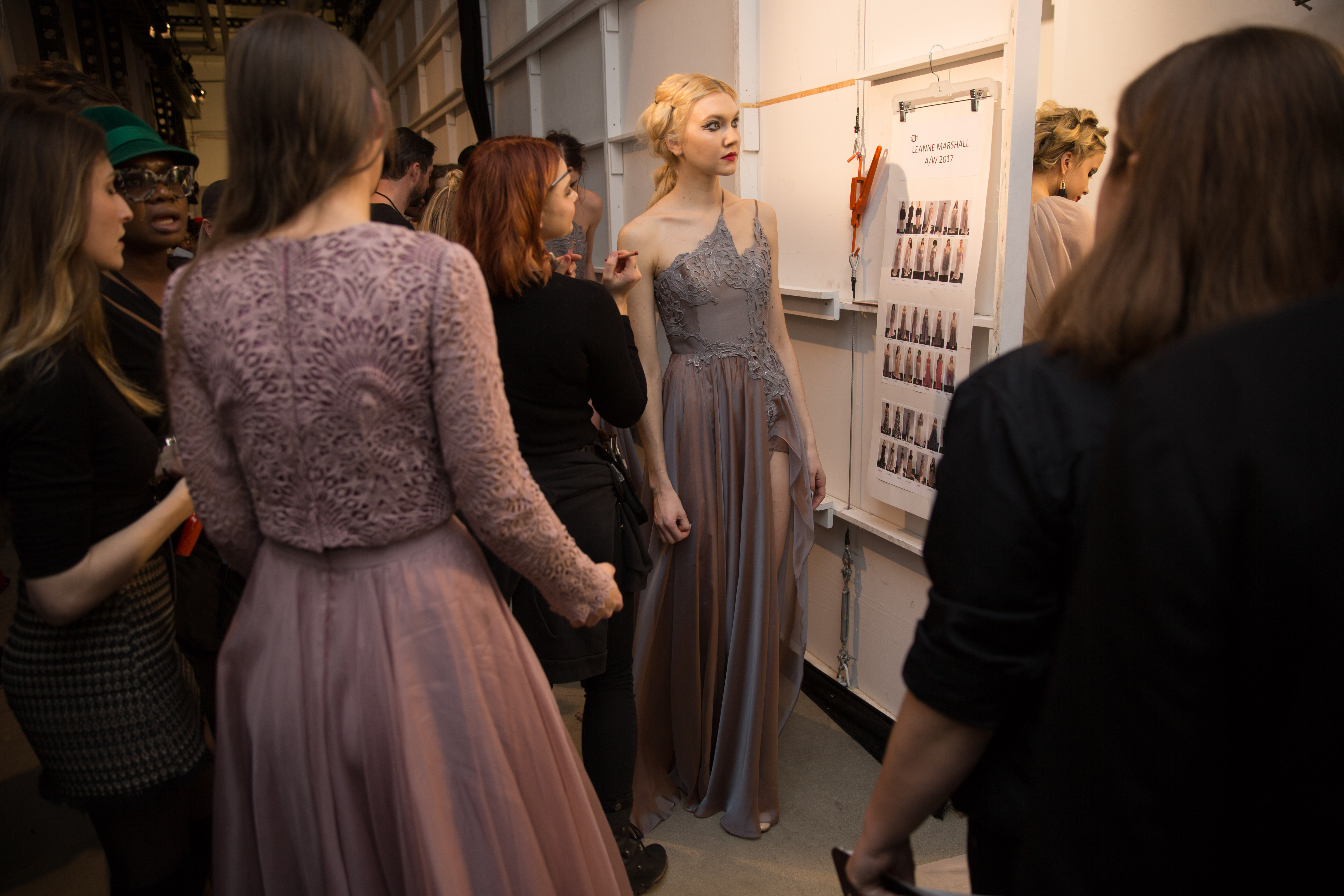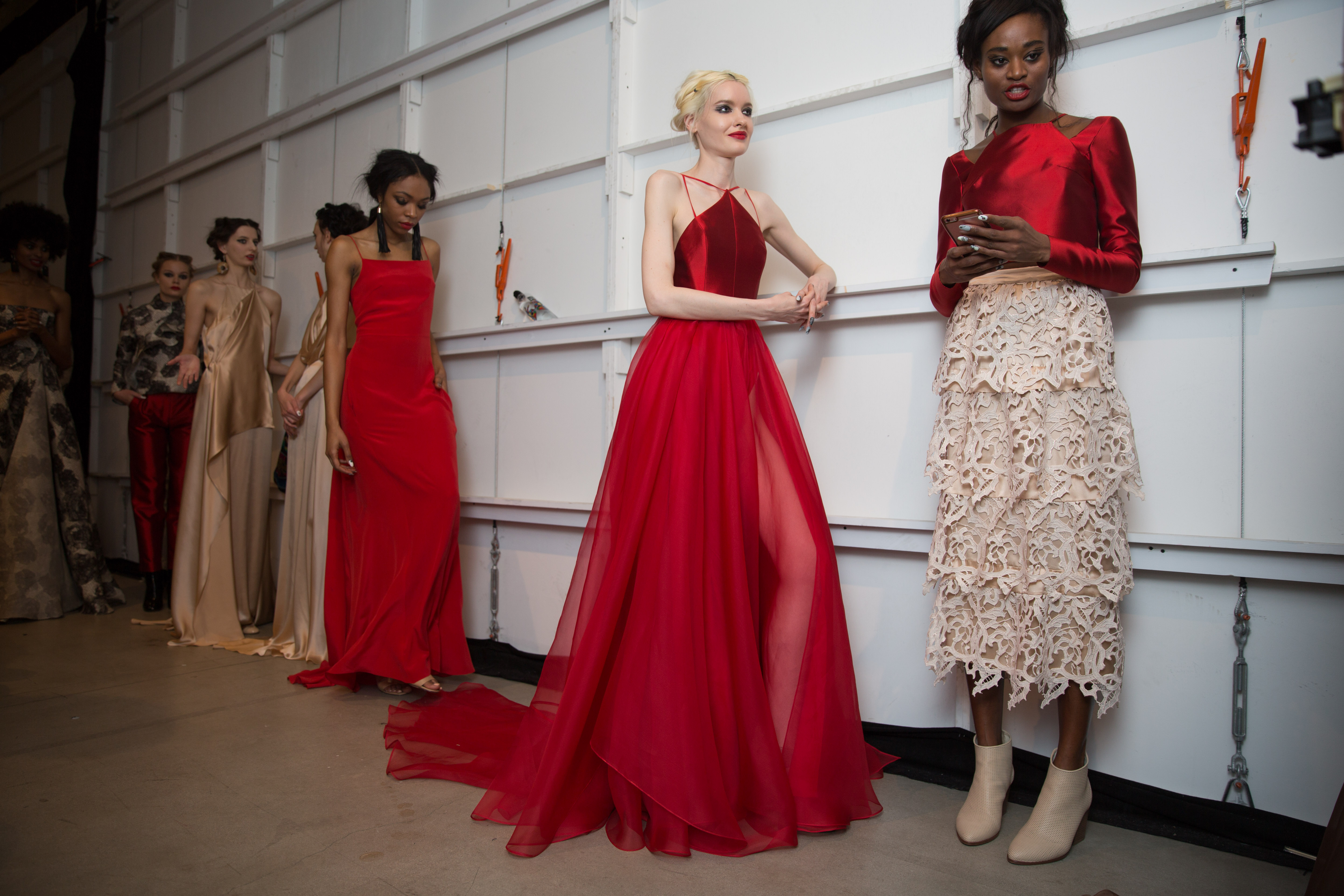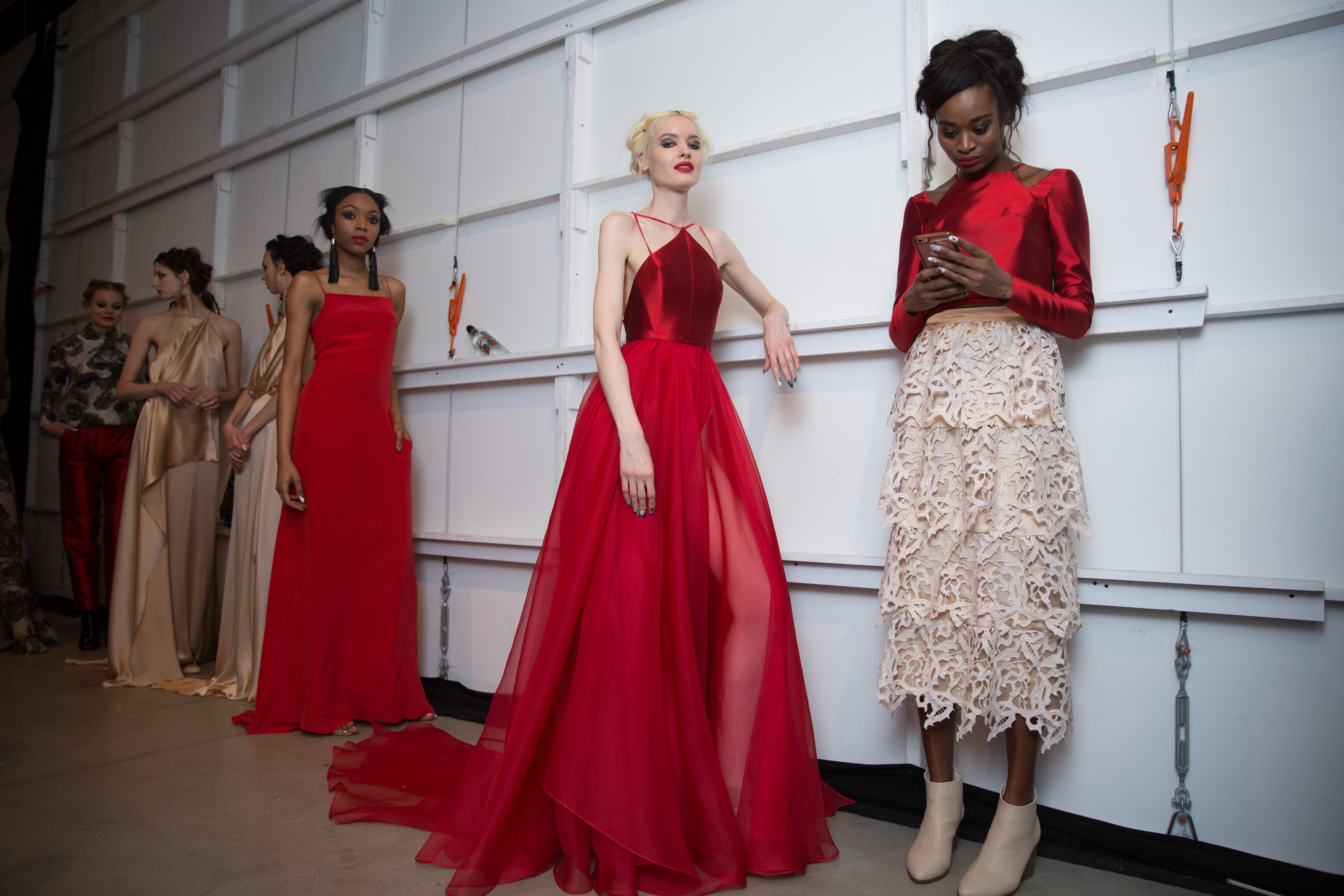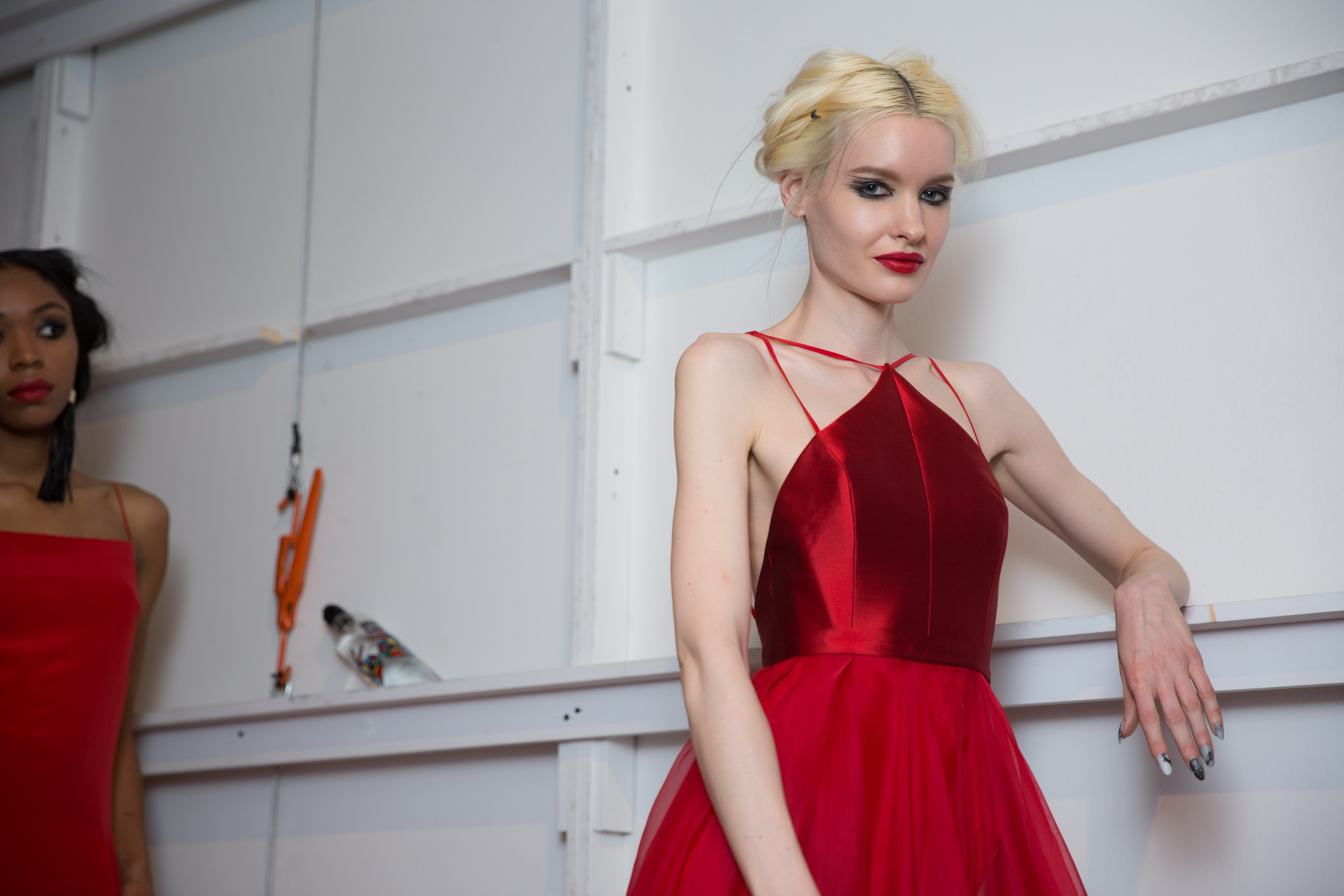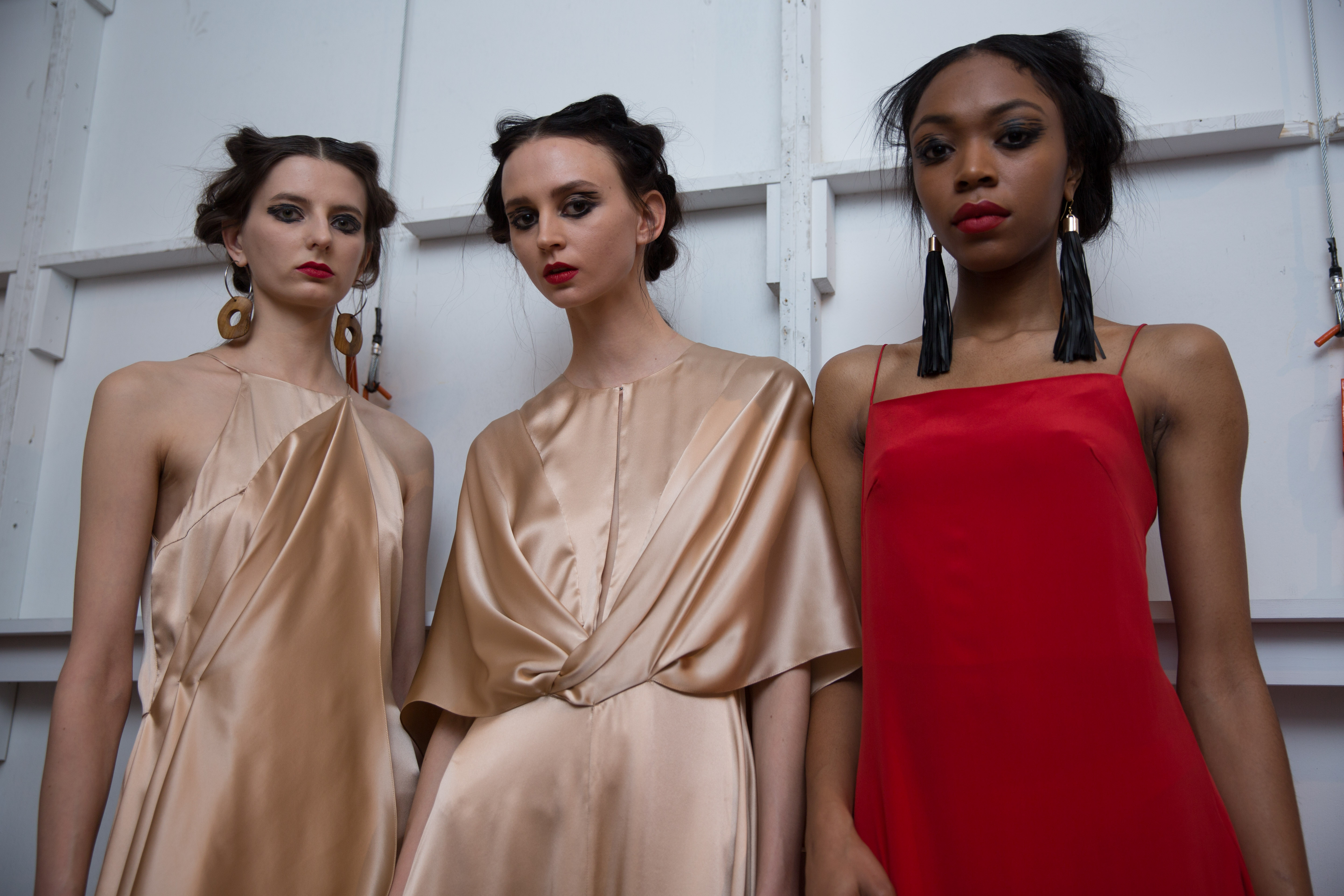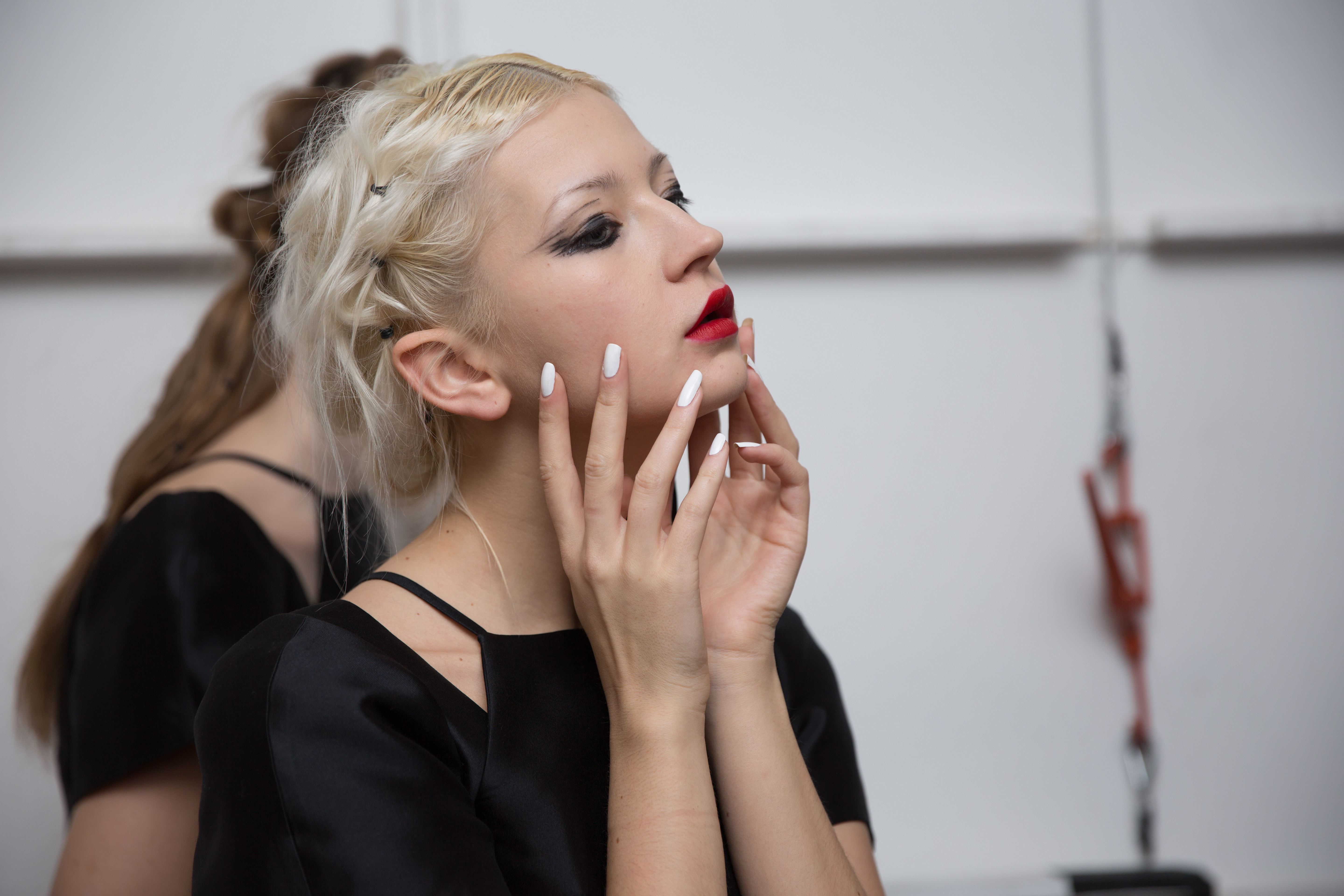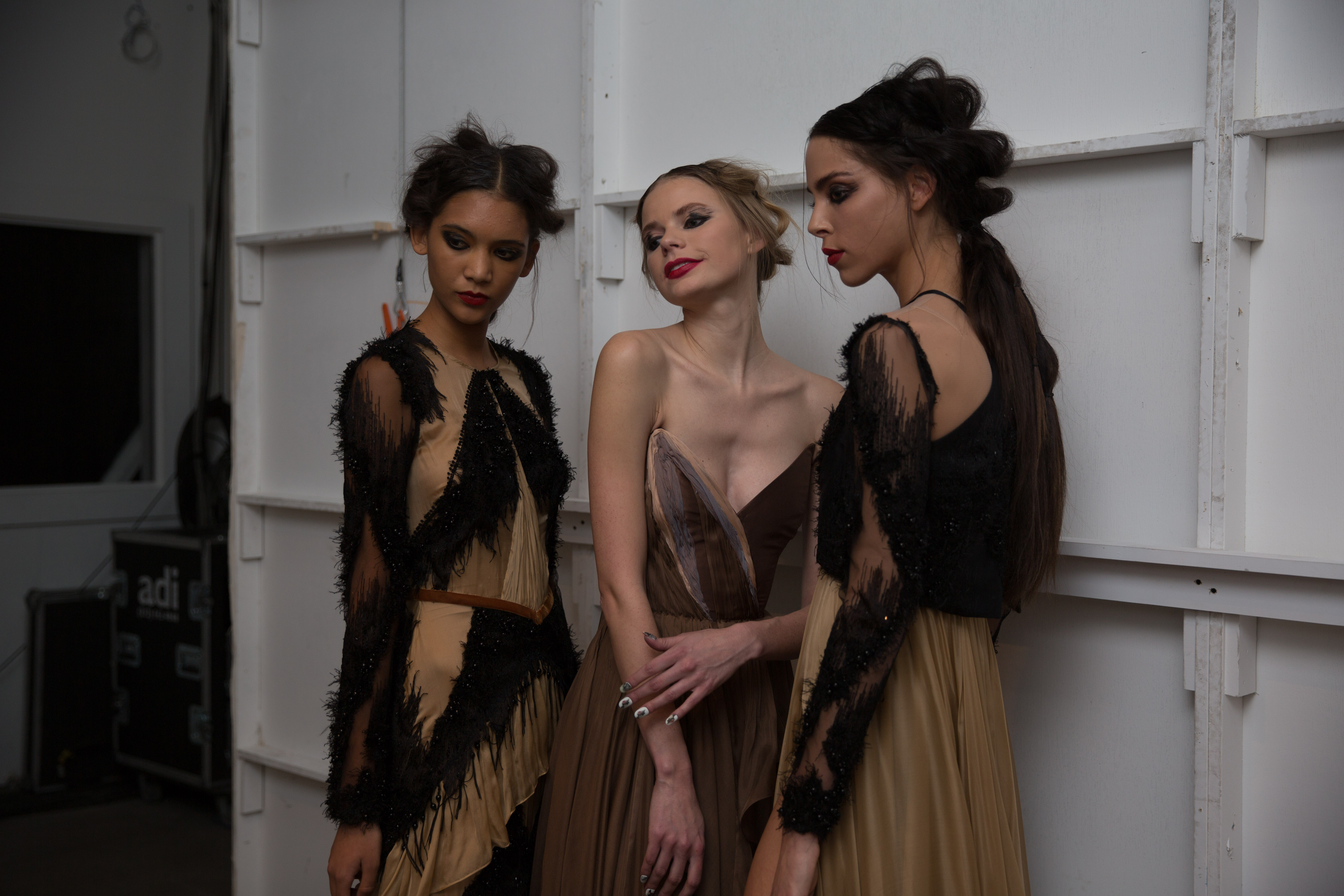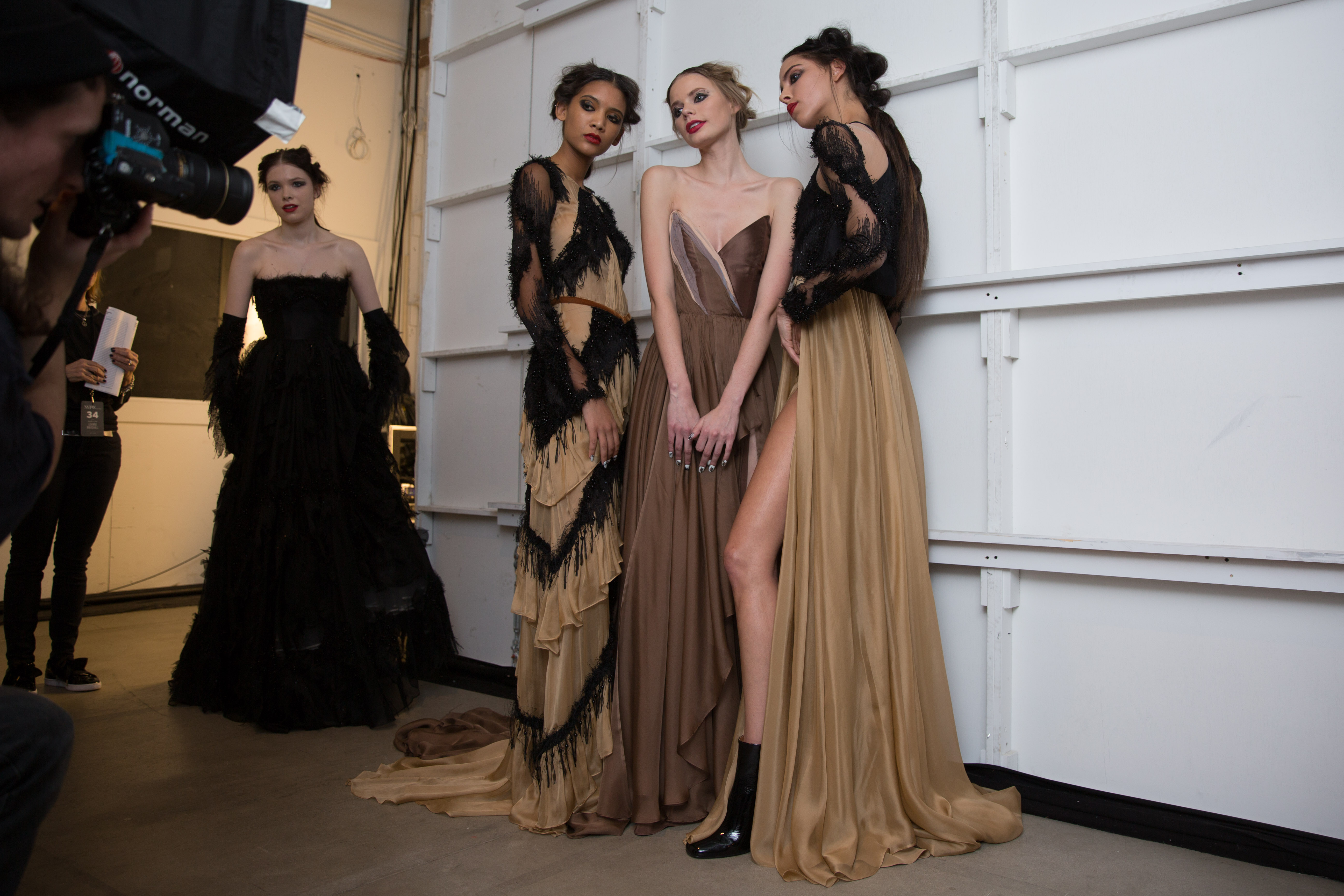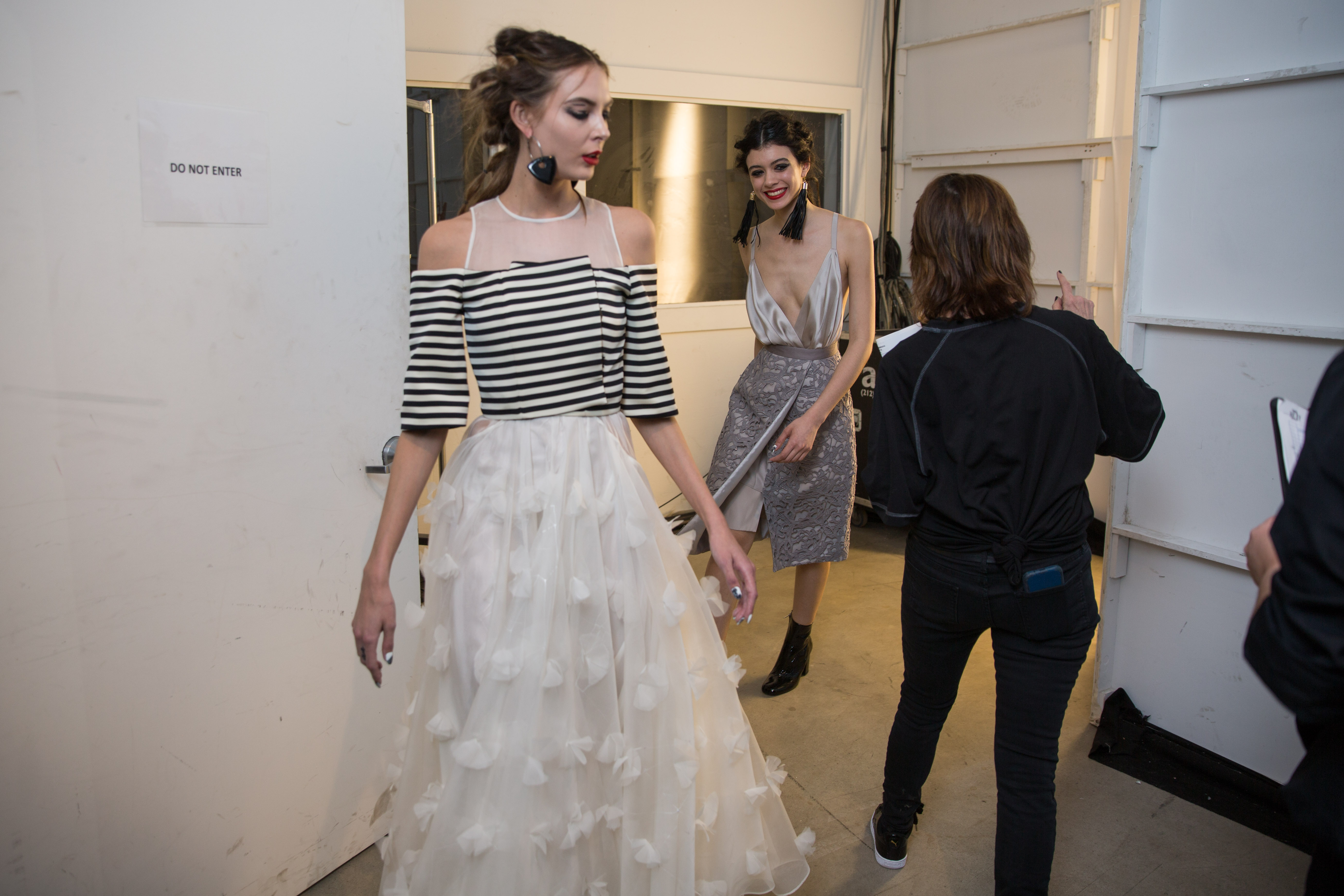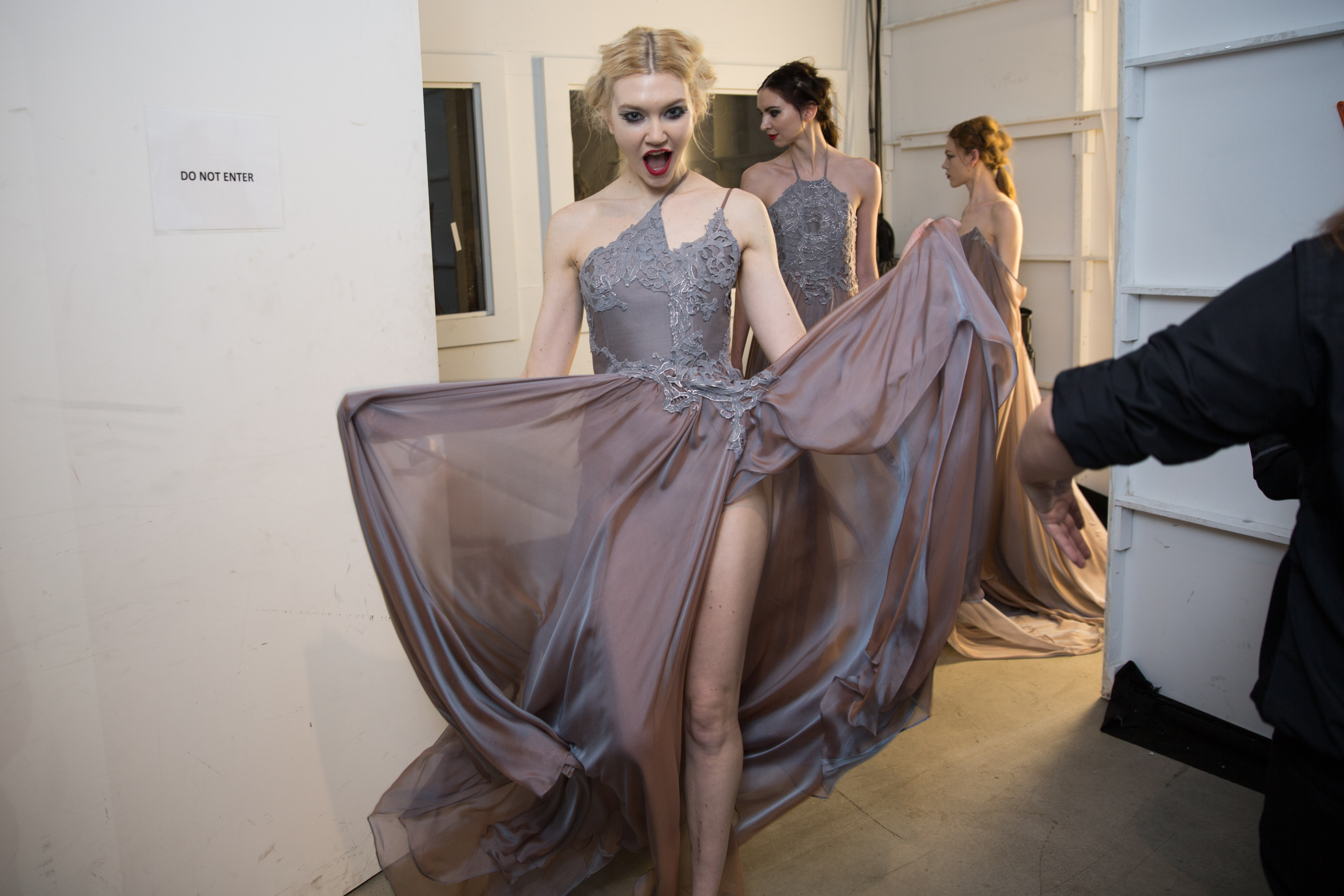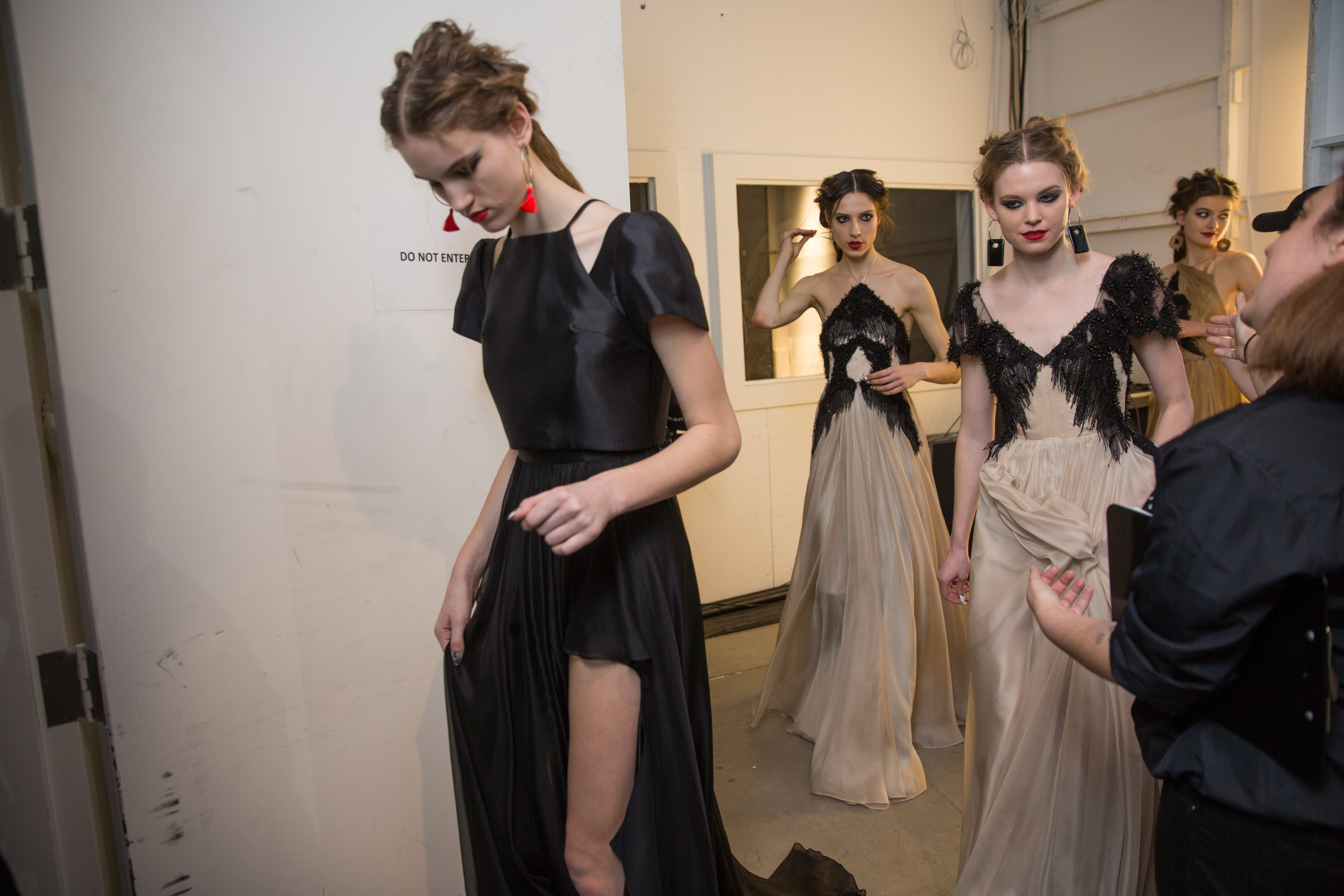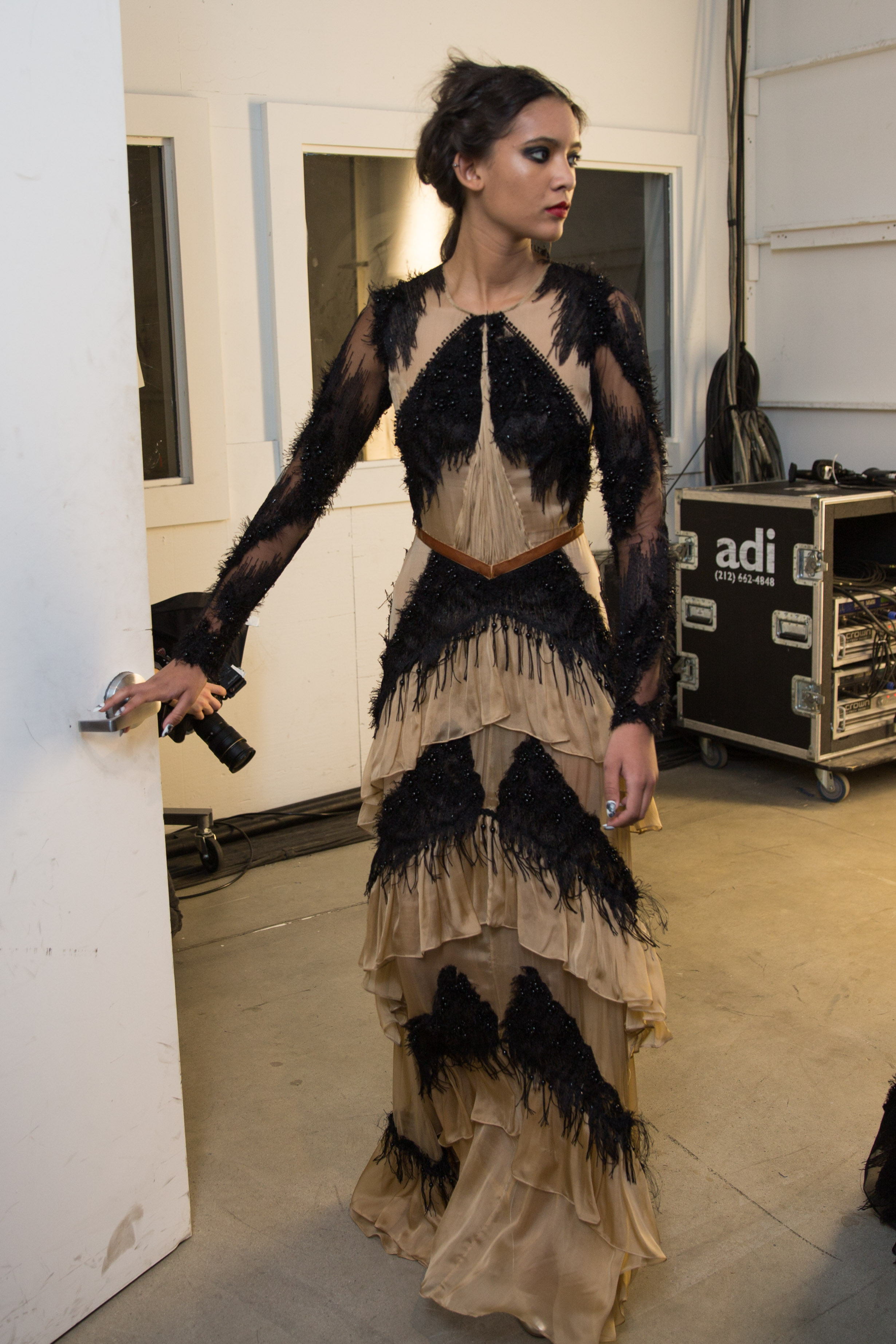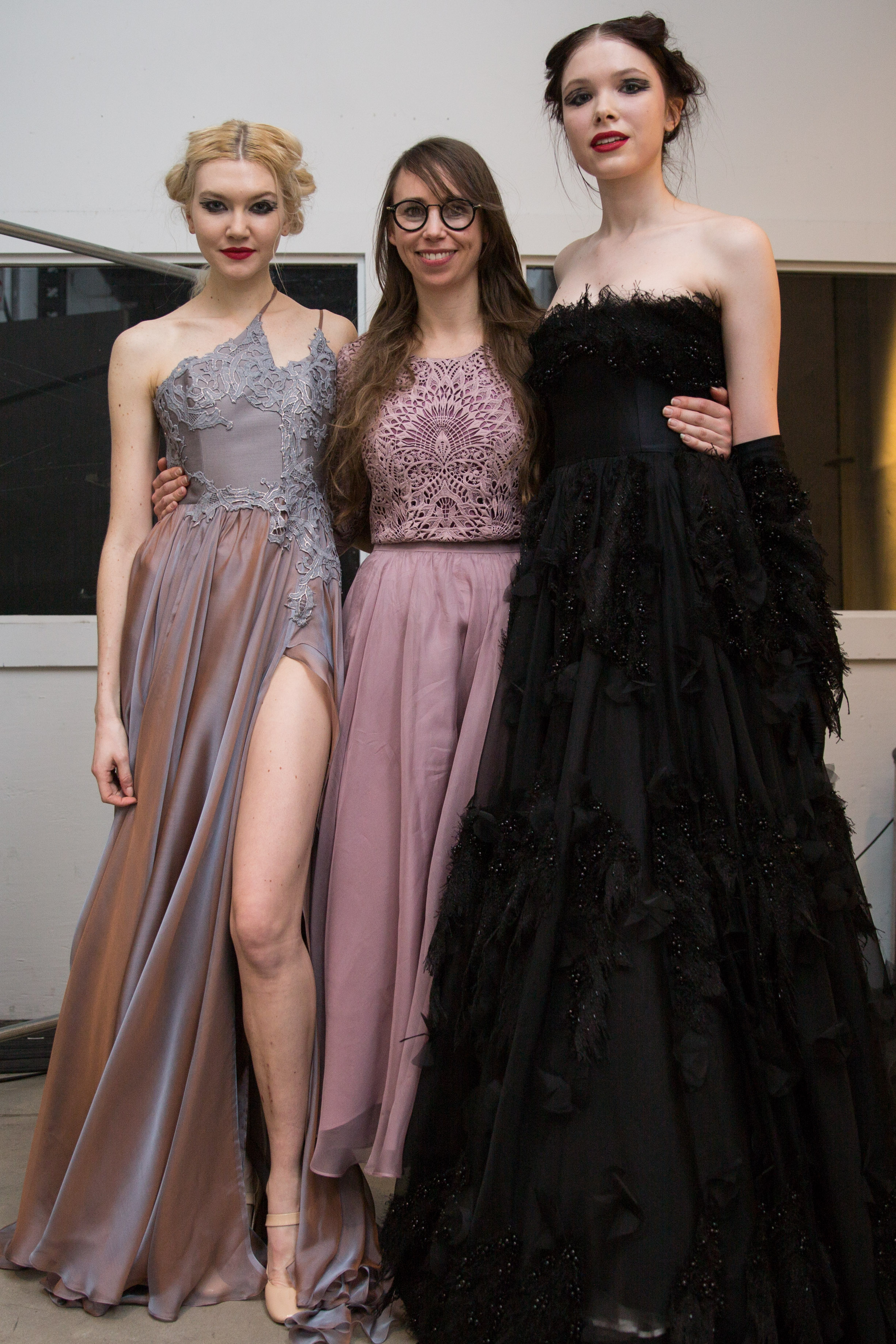 Runway photos by Ashley Gallerani
Photo Gallery: