THE NYLON PROJECT
"Giving a Face to Homelessness via Fashion/Entertainment Initiatives"
Meet Jordana Guimaraes, founder of ACL PR & Marketing, who has worked in the fashion/lifestyle industries for over 15 years, and through every project, she has raised awareness and funds for numerous causes including Make-A-Wish, Give Bones, SU2C, as well as an anti-bullying campaign.
After recently giving birth to a beautiful baby girl, Jordana wanted to make a bigger difference, and this time on a "global" scale due to all of the troubles the world has been facing affecting the "millennials" in a major way!
The NYLON Project was founded in December of 2016 with a mission to "give a face to homelessness" worldwide. In the beginning stages of the project, $10K was raised via a GoFundMe campaign in order to feed 1,500 homeless individuals, starting with New York as it's her current base, and getting stories of each of the homeless members on how they wound up on the streets.
The official launch took place at New York Fashion Week on Feb. 2017 with tremendous success! Celebrities & influencers supported the cause by walking the runway and performing, including: Christina Milian, Jenni Farley (JWOWW), FAULKNER (band), Wé McDonald (finalist – Alicia Keys team – on season 11 of The Voice), blogger/influencer Rachel Lynch of "I Hate Blonde," and Editor-in-Chief of MITH Magazine Holly Glasser.
The Nylon Project is compiled of many fashion/entertainment initiatives, utilizing celebrities, influencers, and fashion, beauty and lifestyle brands to create a viral #ItCanBeYou campaign, getting the attention of the "millennials" to understand the homeless rather than judge by sharing the stories gathered through the "meal giving" component of the project.
"It's time people stop judging and start relating. Through compassion and love, we can make the world a better place. We all deserve a second chance in life," says Jordana.
The Nylon Project has many upcoming projects and is now expanding to cities worldwide! For more information, please visit www.thenylonproject1.com or follow on Instagram at @thenylonproject1. For press inquiries or to participate please email thenylonproject1@gmail.com.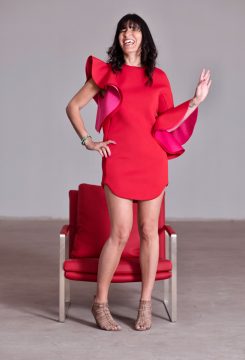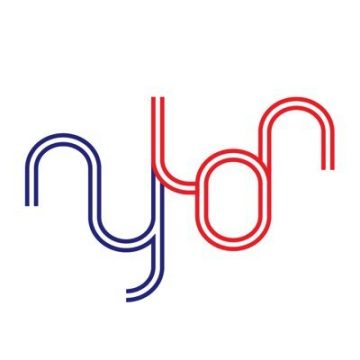 Photo of Jordana by BLK Neon Productions @blkneon