Vintage from my Mother's Closet…that isn't out of fashion.
Take what your mother doesn't wear anymore. Using a trained eye in fashion, here are my ideas about what pieces are worth updating and what is worth leaving.
As I was scrolling through street style on a rainy Sunday evening, I was tremendously infatuated with midi trousers by Raoul and Milly. I wasn't entirely sure I could pull off something like this, let alone afford designer pieces. I am pretty eclectic when it comes to my style, but I just can't seem to let go of the 70s. Something about owning vintage pieces is just so empowering and liberating. But not all of us have the time and energy to search for timeless 'antiques'.
So what do we do? Raid your mother's closet! Not only is this an affordable route, but our moms have pieces stored that I guarantee haven't been worn in decades. Mix the old with the new and try to find the potential in everything! And besides, a little alteration goes a long way.
In my mom's closet I found….
Navy blue wool trousers by Tory Burch, a Max Mara coat about ten years old, and a black pullover from Aritzia.
Since I was so besotted with midi trousers, I took the Tory Burch pants to a local seamstress, and had her shorten them. I played around with the sleeves of the Max Mara coat to make my look a little more effortless and youthful.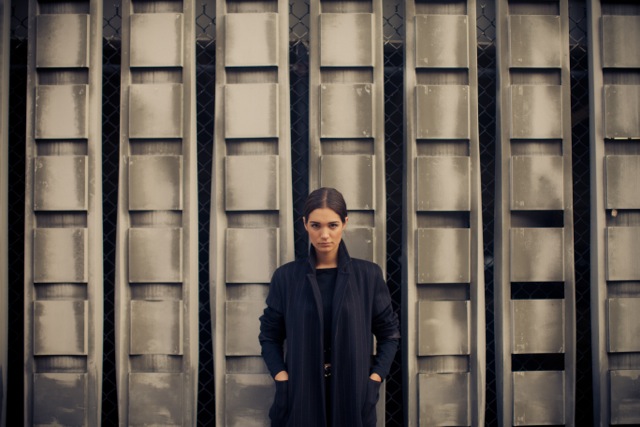 Photos by: Ryon Odneal
My friend (Vicky Hollingworth) is wearing a vintage button down, Citizens of Humanity denim and Steve Madden Inspired booties.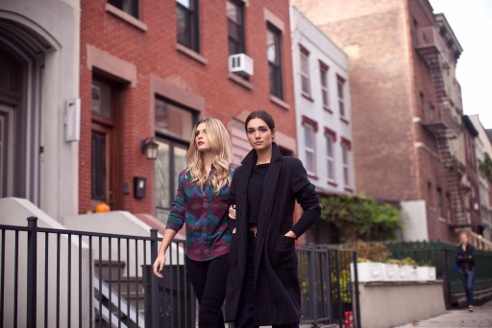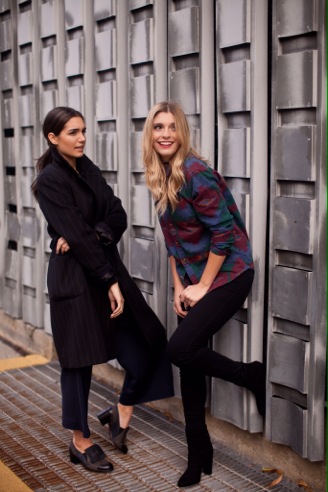 Photos by: Ryon Odneal
Some designers to check out for more midi trousers with their own unique twist are: Eileen Fisher, Tibi, Asos, Sam Edelman and Raoul.
If you're looking for similar looks to the Max Mara coat in the pictures, check out Acne, Vince, BB Dakota, Club Monaco, and Heritage.
Spotlight is on coats this season, so don't be afraid to try something new!
~ Natalie Partsinevelos, theUrbanThread.com