I've been lucky enough to be living in London for almost two years now. Even though I think I've already seen it all, I constantly find new exciting places I haven't yet visited. I live by the saying that "If a man is tired of London, he is tired of life."
There's simply so much happening in this vibrant city, that it's not possible to see it all in just 24 hours. Or even in just one weekend. As I said, I've been here for nearly two years and I haven't yet seen it all. But if you're visiting the English capital just for a day or two, this guide will help you to make the most of it!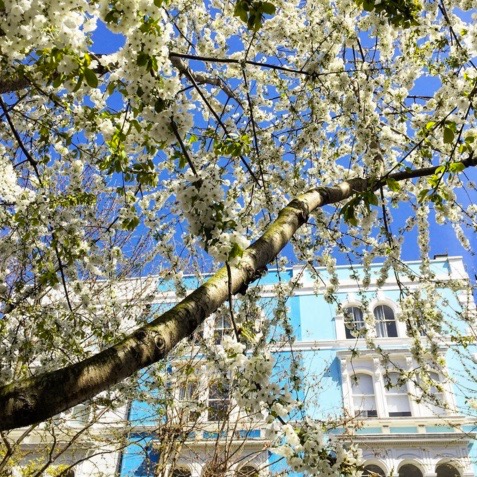 Notting Hill by @birdtravelpr
(https://www.instagram.com/p/BEbG4pyKg5i/?taken-by=birdtravelpr)
Start your day early, so that you have enough to time to explore this wonderful city. Also this is the best way to avoid tourists. Wear your comfiest shoes and prepare to walk A LOT!
Notting Hill & Portobello Road Market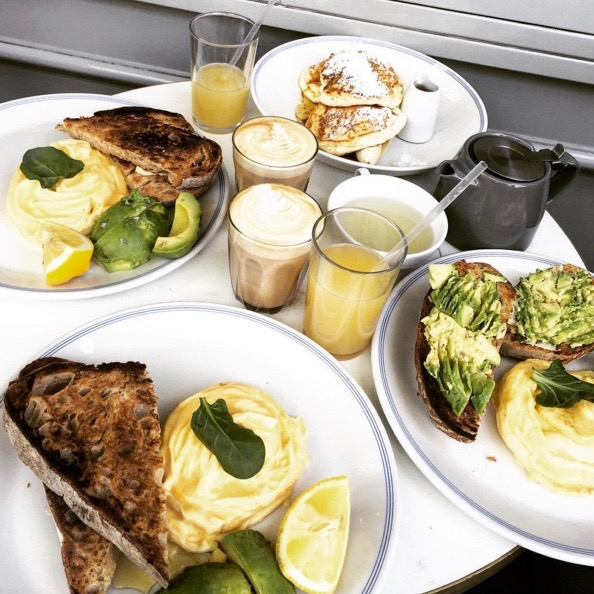 Bruching at Granger & co. by @carolineebo
(https://www.instagram.com/p/BEBOGxyxYaE/?taken-by=carolineebo)
First, head to Notting Hill for breakfast. One of the trendiest areas in town is the home for the super popular Australian restaurant Granger & Co., which is one of my absolute favorite breakfast spots in London. During the weekends prepare to queue, as you can't make reservations. However, on the weekdays you should be fine. Try their famous Ricotta Hotcakes with Honeycomb Butter or the heavenly fluffy scrambled eggs and avocado on toast. Yum-my!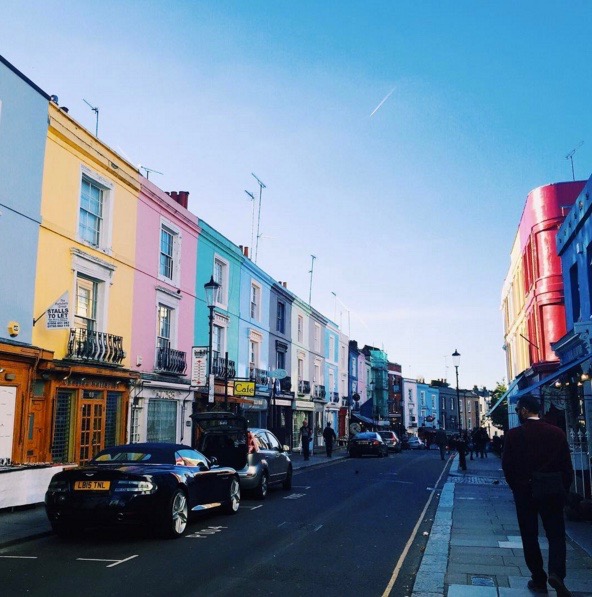 Portobello Road Market by @throughmylenx
(https://www.instagram.com/p/BEUOhxnhIPJ/?taken-by=throughmylenx)
After breakfast take a stroll at Portobello Road Market, the world's largest antiques market. You'll find some great, unique treasures in the market and most likely won't leave empty handed.
Museums: South Kensington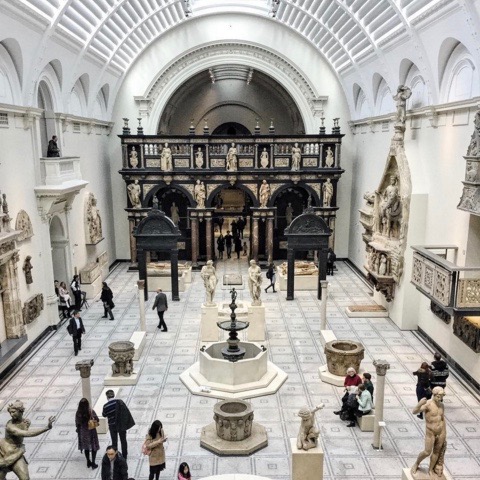 Sculptures at Victoria & Albert museum by @in_and_outside_london
(https://www.instagram.com/p/BETpySdsD3p/?taken-by=in_and_outside_london)
From Notting Hill Gate, take the tube to South Kensington. This is one of the most exclusive postcodes in London, but it is also the place for a little bit of culture. Choose from three museums: Victoria & Albert, Natural History or Science Museum or pop into all of them!
Hyde Park & Kensington Gardens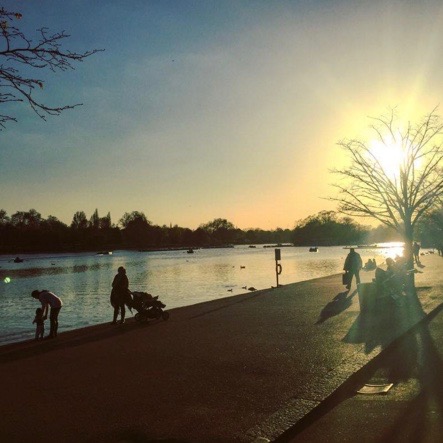 Sunny day at Hyde Park by @bolivar81
(https://www.instagram.com/p/BEZb3MIh1d3/?taken-by=bolivar81)
If you are brave enough to ride on the left side of the road in the traffic, rent a 'Boris bike', as Londoners call the Santander cycles (named after the Mayor of London). Bike to Hyde Park or Kensington Gardens either via Knightsbridge, and see the famous department store Harrods, or straight up North past the famous concert hall, Royal Albert Hall (where for example Adele has performed). Pay a quick visit to Kensington Palace and ride your bikes through Hyde Park to Marble Arch, admiring the Queen's swans at the Serpentine Lake along the way.
Shopping: Oxford Street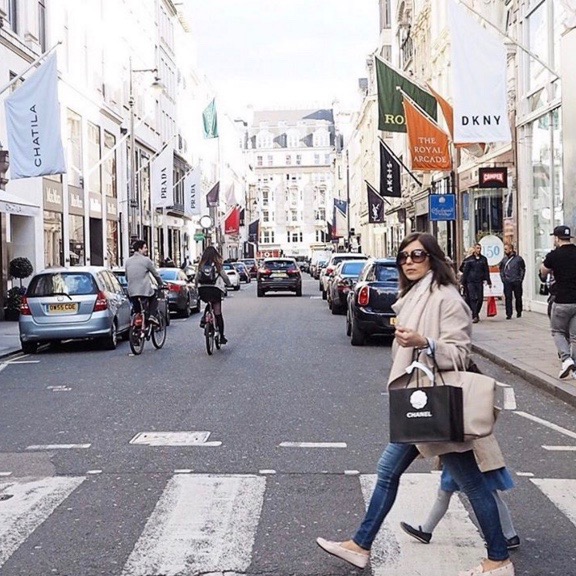 Shopping on Old Bond Street by @mrssofiagouveia
(https://www.instagram.com/p/BET5DofJluz/?taken-by=mrssofiagouveia)
If you fancy doing some shopping, you're in the right place. Oxford Street, Europe's busiest shopping street, is filled with hundreds of shops (as well as thousands of people) for you to spend your extra pennies. Or if you want to do some more exclusive shopping, head to Regent Street or New Bond Street and walk it all the way down to Old Bond Street and Piccadilly.
Margharita at Ponti's by @spanish_foodie
(https://www.instagram.com/p/BDgSfXkRZ41/?taken-by=spanish_foodie)
If you are hungry for some lunch at this point, head to Ponti's Italian Kitchen behind Oxford Street. They have some amazing pizza and pasta to refill your energy levels for more walking. If you want to eat something lighter, or perhaps you are vegetarian, Tibits behind Regent Street is the right choice for you. They have a delicious vegetarian and vegan buffet, which you only pay for after they weight your plate. So you're only paying for how much you want to eat.
Regent Street, Piccadilly Circus, Soho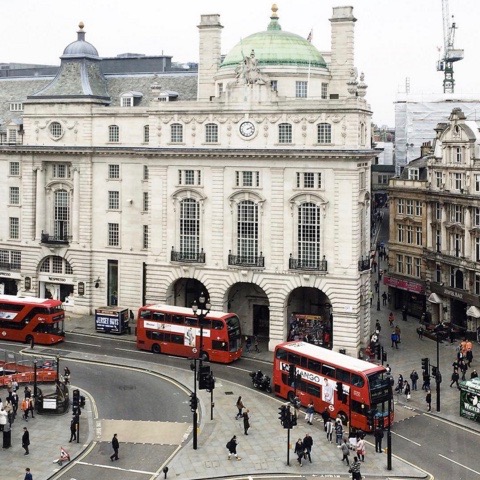 Piccadilly Circus by @snowlakesfairy
(https://www.instagram.com/p/BEFyYkbGQvs/?taken-by=snowflakesfairy)
Rose gelato at Amorino by @whiteladygoose
(https://www.instagram.com/p/BBXzmVkALE-/?taken-by=whiteladygoose)
Wonder along Regent Street to Piccadilly Circus or skip the crowd and go to Soho, just off Regent Street. There you'll find a lot of small cute shops and cafés, as well as some of the trendiest people in the capital. If you're a friend of gelato, go to Amorino, an Italian ice cream shop in Soho. They sell ice cream shaped as a rose, and you can choose as many flavors as you want!
Covent Garden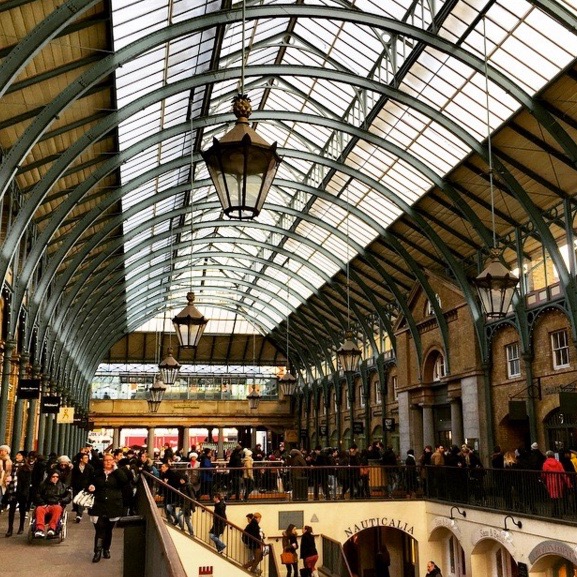 Covent Garden Market Hall by @andreas_aresti
(https://www.instagram.com/p/yxojILp7kG/?taken-at=228446139)
Then walk to the heart of West End, Covent Garden. Covent Garden has many small boutiques and restaurants, surrounded by numerous theaters that are showing some of the finest plays in the world. Everything from light musicals to serious plays, you name it and it's in London!
So if you're hungry for some more culture, end your night at a theatre. I would recommend for you to see Matilda or the Lion King. Make sure to check the ticket availability online, or if you want to be spontaneous, walk to the box office for some last minute tickets.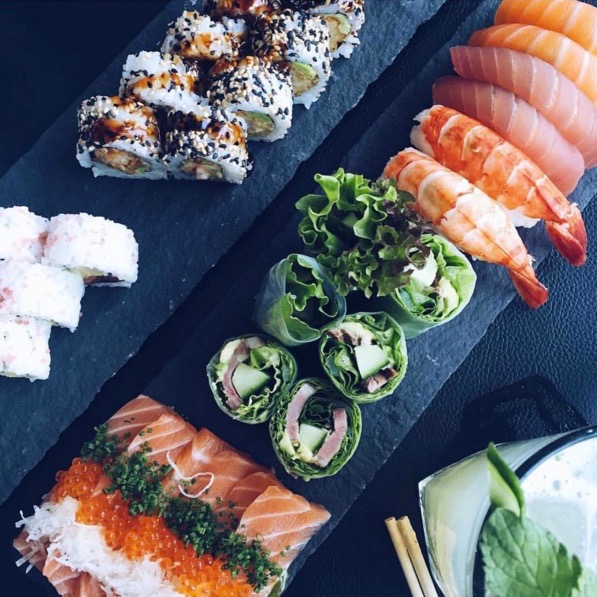 Sticks'n'Sushi by @sticksnsushi
(https://www.instagram.com/p/_jLY7FE__e/?taken-by=sticksnsushi)
For dinner head to Sticks'n'Sushi on Henrietta Street, in Covent Garden. This extraordinary Japanese-Danish restaurant will definitely satisfy your sushi cravings for a while. I would suggest making a reservation beforehand.
The Shard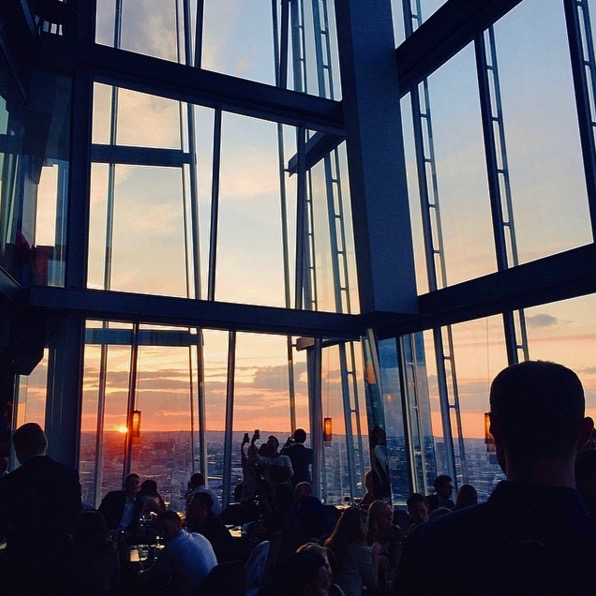 Sunset at the Shard by @tashoakley
(https://www.instagram.com/p/3PWObxImxy/?taken-by=tashoakley)
If you want to explore some more instead of going to the theatre, head over to Waterloo Bridge and enjoy the view of the Big Ben and the London Eye. Walk down to the South Bank and walk towards London Bridge. On the way, stop at Tate Modern (on Fridays and Saturdays open until 10pm) to admire the paintings by Pablo Picasso and Salvador Dali.
To feel like you're on the top of the world, end your day at The Shard, the fourth tallest building in Europe. Don't bother buying the £30 ticket to the 72nd floor; the view from the Aqua bar on the level 31 is as good. You will see London in 360 degrees, and if you're lucky, enjoy a sunset like this.