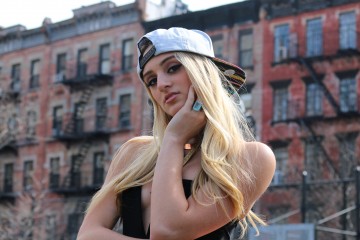 She's got pipes, she's got moves and she's unstoppable. Born and raised in New York City, Nicole Medoro has always known she wanted to be a star. From dancing with the Brooklynettes (Brooklyn Nets dance team) to performing with Hailee Steinfeld on The Tonight Show Starring Jimmy Fallon, she is certainly on the fast track to superstardom. We caught this edgy pop-princess on her way to the top to learn about her story, how she's conquering the music industry, and her epic future plans.
How did you originally get into singing and dancing?
I started taking singing, piano and dance lessons when I was 5 years old. To be honest I'm not exactly sure what influenced my interests in the arts. I just remember from a really young age thinking "I want to be on TV, I want to be famous, I want to be a star." I also had a lot of creative energy as a kid. I used to draw a lot and make up different stories and characters and act them out. I think my mom knew voice and dance lessons would be a good place for me to channel all of that energy so that's how I started. Then I fell in love with music!
Surviving in the music industry in NYC is no easy feat. How do you make it work?
I am pretty much on the go at all times bouncing from gig to gig and session to session navigating between Manhattan, Brooklyn and Staten Island. It's definitely a lot to juggle but hard work pays off and there is simply no way of getting around it! I like being busy. I don't really do well with too much down time!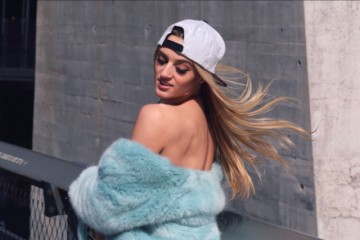 Can you walk us through your most memorable "show day?" from start to finish?
One of my most memorable "show days" was the very first time I performed with the Brooklynettes at a Nets game on opening night. There is an indescribable buzz of energy in the arena on game day and the entire process of running through the routines at court rehearsal, hair and makeup, going over the game schedule and rallying all of the entertainment together before the game starts is very exciting. When it's time to perform your so hyped and ready to get out there and kill it!
How would you describe your personal style and aesthetic? Do you have any favorite fashion labels or stores where you like to shop?
Hmm my personal style is sort of like grunge-meets-swag-meets glam. I love sneakers (any dope Adidas or Nikes!) and I pretty much wear them everywhere! I always like to add something edgy to my outfits like my leather jacket or nose ring. I also usually wear lots of rings and accessories. I don't like when things are TOO pretty but you always need a little sparkle!
How do you spend the time you're not singing, writing or dancing?
To be honest I dedicate a LOT of time to my career, but when I have some down time you can definitely find me relaxing and just hanging out with my family and my best friends. We love watching shows together like Scandal and How to Get Away with Murder (I'm obsessed!) I also really love to go out dancing with my friends even if I've already spent the whole day working a dance gig!
Do you write your own music? If yes, what inspires your song writing and what are the most challenging and rewarding parts of the process?
I do write all of my music and collaborate with other writers and artists sometimes as well, which is important. My real life experiences inspire me the most. I love to write about my adventures in NYC, love of course, and anything else that I find intriguing! Writing is therapeutic for me.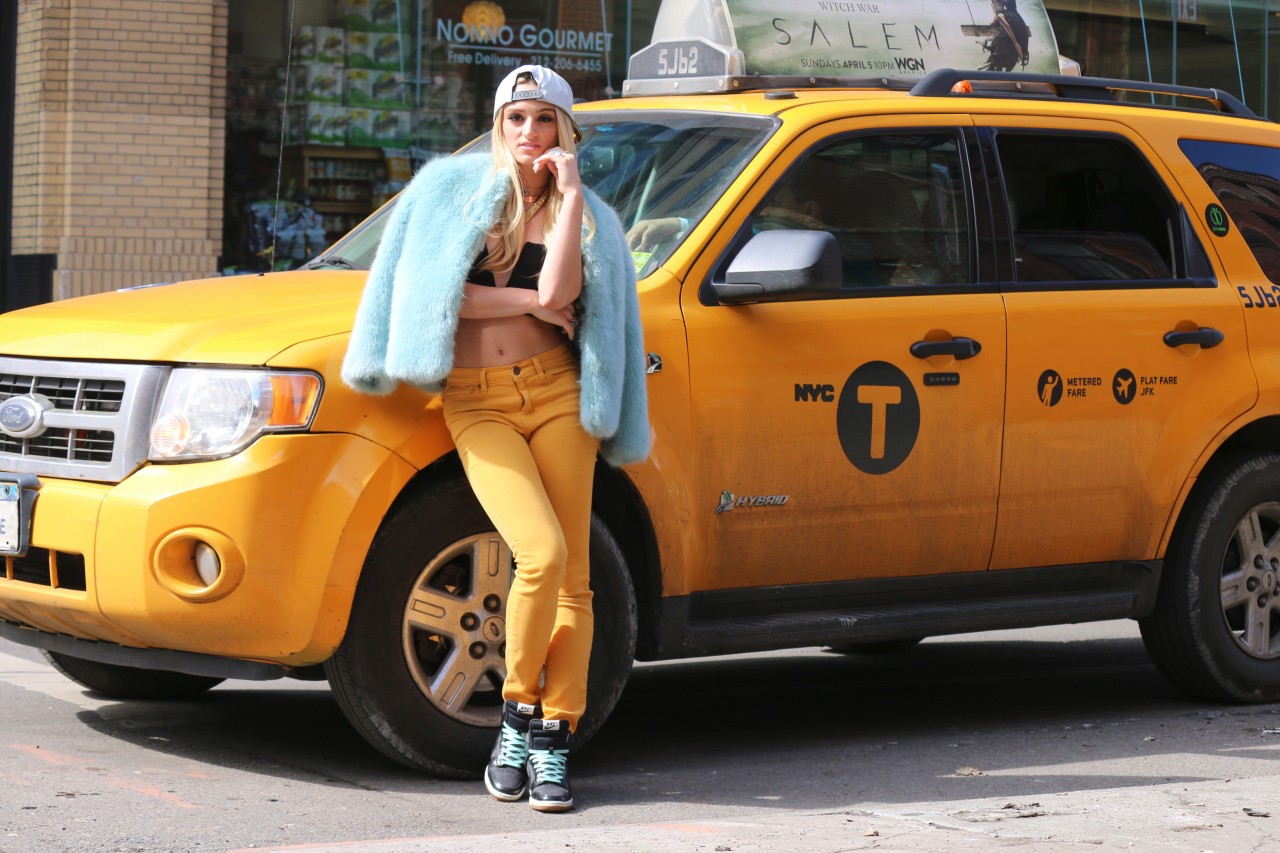 Tell us about the meaning behind your most popular video on Youtube, Running Back. Was it inspired by a relationship you had?
Running back is a really special song to me and one of my favorites. It was a co-write with a really fantastic writer named Tenesha Blacks. This song was really inspired by the beat and not necessarily any specific relationship. I think it was just kind of what the music made us feel and the words just sort of fell into place. For me I always felt that it symbolized my "relationship" with music.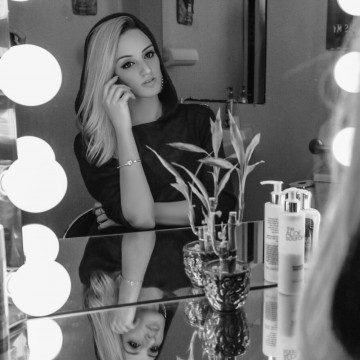 You've had some incredible performance experiences. What was your favorite show and why?
I think one of my favorite shows that I've done recently was Heidi Klum's show at Macy's Presents Front Row Fashion for so many reasons! It was fun switching it up during a fashion show and being one of the only acts to perform a dance routine. It was also kind of fun seeing everyone's reactions when they realized we were dancing in lingerie! hehe
Your Facebook page says you're influenced by Beyoncé, Drake, Lana Del Rey and more. What specific characteristics about these artists impact your work and how?
Beyoncé is my idol. I love her for so many reasons but what I'm most inspired by is her live show and ability to be so entertaining. Lana is like the wild hippie in me. I love the cinematic sounds of her music and just her vibe. She makes me want to dance around a field with flowers in my hair lol. Drake inspires me most lyrically. I think he's a genius.
What makes you different from the other Pop/R&B Singer/Songwriters of today?
I think what makes me different from other artists is simply that I am ME. My personality, my style, my voice, my body. No one can be me the way I can, just like no one can be you the way you can! 🙂
What are your future goals; what do you hope to be doing 10 years from now?
In ten years I hope to have already sold millions of copies of my albums, as well as sold out shows for my world tour, owning my own businesses and branching out with an accessory line as well as a perfume line. I would love to work with Max Martin as well as collaborate with U2, Drake or Tinashe. I would also love to direct music videos for other artists.
Interview by Kathleen O'Neill
Nicole Medoro – Running Back
Find out more about Nicole Medoro on her social media pages!