Hi my loves! Hope you all are having a great week so far.
If you follow me on Instagram then you know I have been wearing a lot of culotte trousers, and I might not be the only one! 😉  Many girls seem to have jumped aboard the culottes train. The best part about this look is that you  you can rock it any season.
Culottes are  not just for summer, but will also carry you well into fall. They actually are quite easy to style. Whether you're tall, petite or curvy, there's a culotte out there for everyone because the width and length of culottes can vary quite a lot and the pants are usually high waisted, which means they work particularly well with almost anything!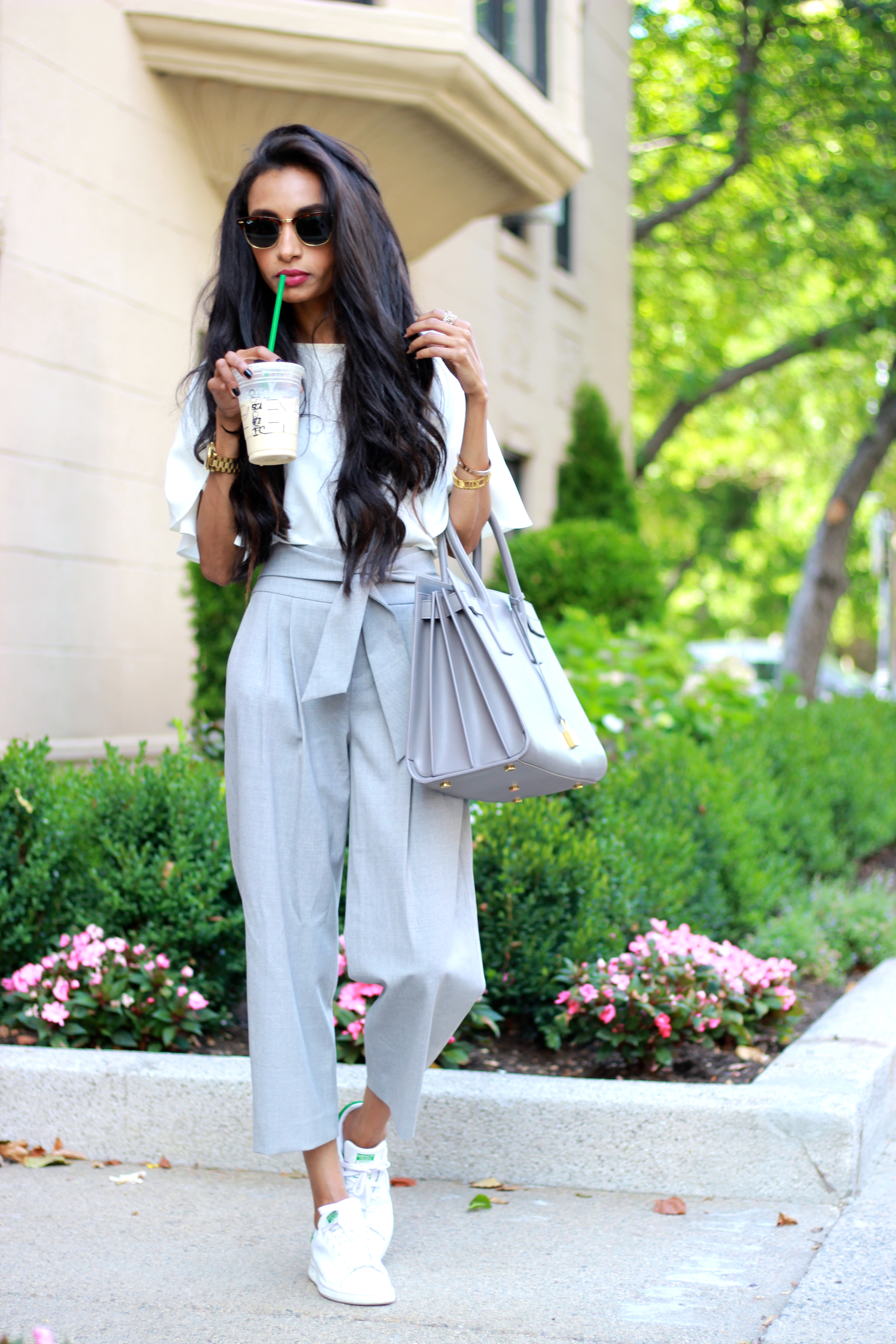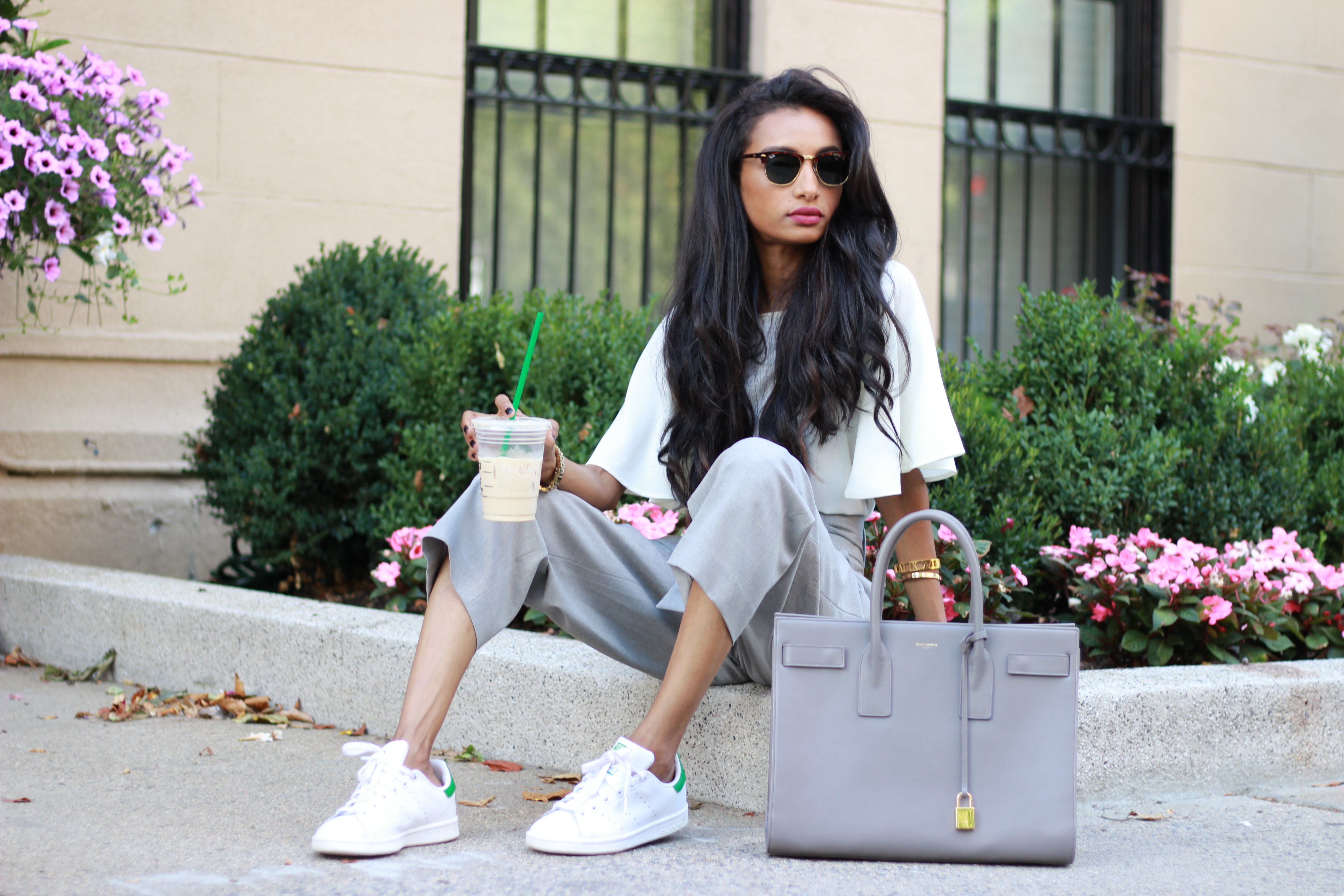 Trousers: Topshop
Top: Asos
Bag: YSL
Sneaker: Adidas
Photography: Makayla Sullivan (@makaylarose43)
Model: Fofo Saeed (@fofoalbanur)  http://www.fofosaeed.com/