We see street style from the 1980s a reoccurring theme. But, what happens when we're not quite comfortable yet with those trends? We tweak them to fit our character, our comfort, and our environment.
Understated hints are the greatest…
During the 80s, solid, oversized tops, and high waisted lines were quite prominent. I held onto a yellow knit sweater from Sandro's last season collection, anticipating to sport it in a different way other than jeans and booties. I wore it with drastic high waisted lycra pants from Aritzia. As always, I cannot leave the house without at least one vintage piece. I decided to pair this look with 10 year old vintage Gucci heals that I had found on accident at a small boutique near my hometown. To show the high wasted pants, I tucked in only the front of the sweater (about 4 fingers in width), and let the rest drape over. 
We usually pair "winter" with dull colors like black, gray, and brown. However, this year, color is catching the industry's attention, especially for fall and winter.  If yellow isn't your color of choice, try reds, greens, blues, and oranges. (Check out "The Girl in The Green Sweater" for ideas on how to wear green sweaters and turtlenecks). 
Express yourself by combining the old and the new. And don't forget your confidence!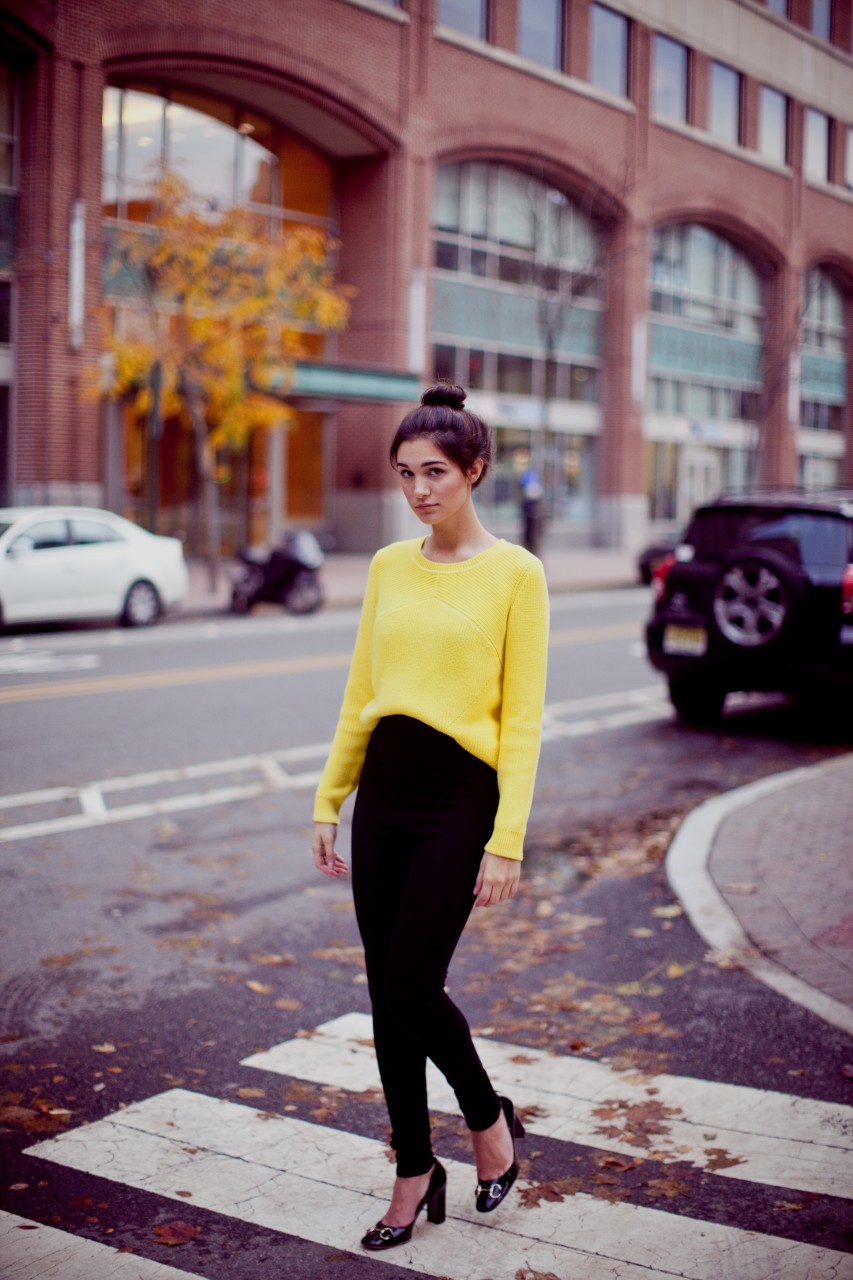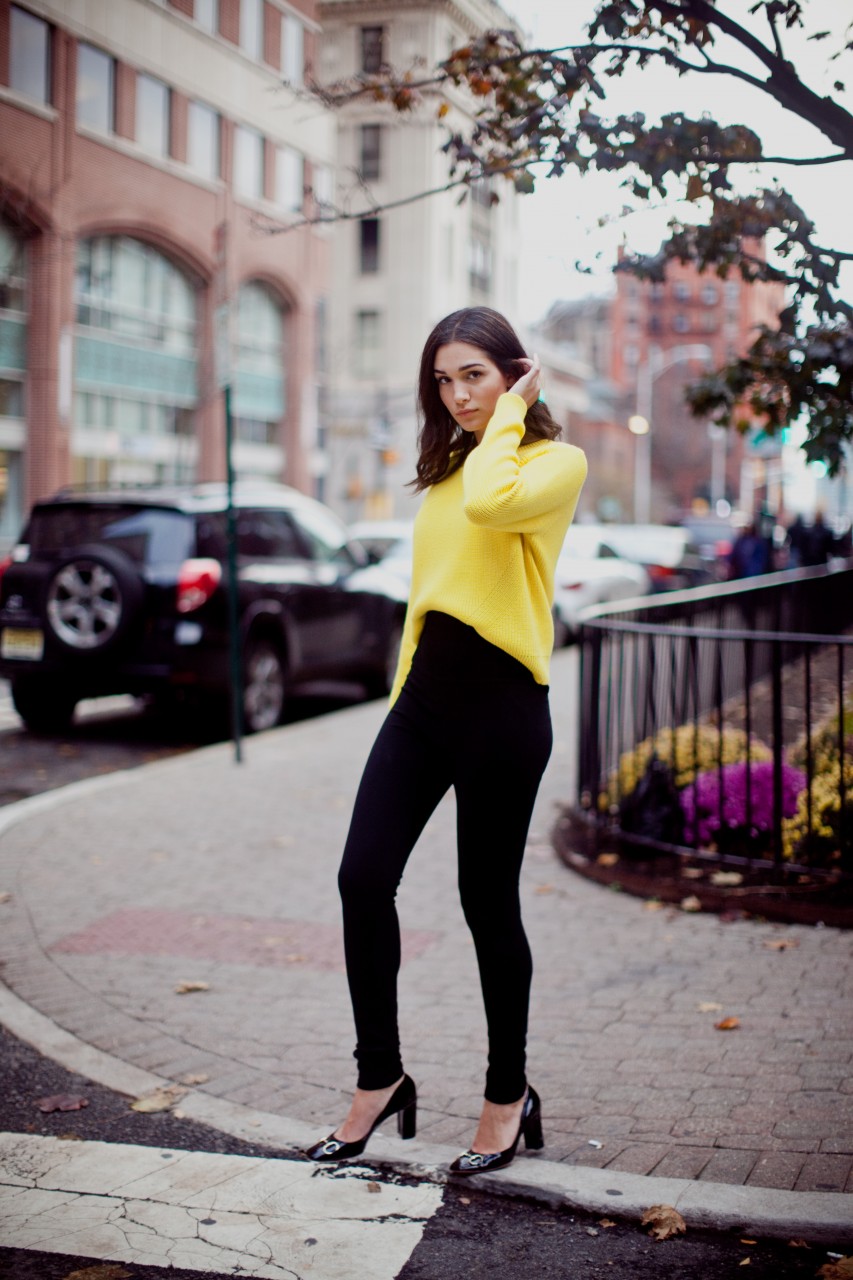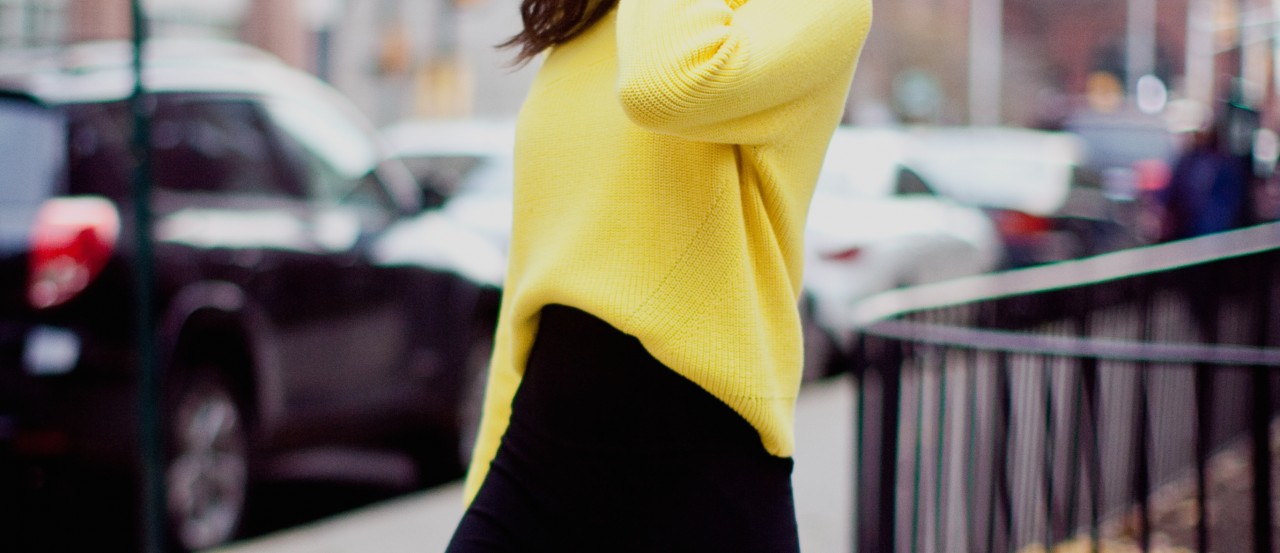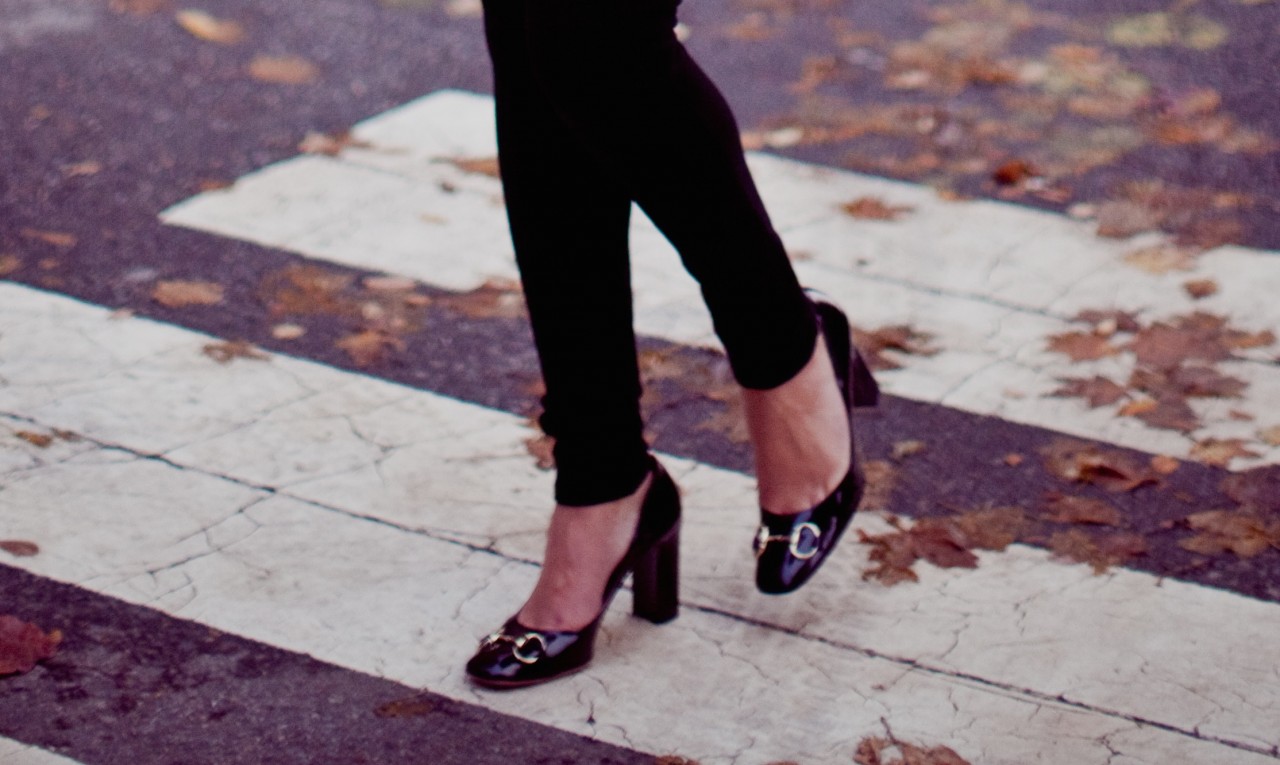 Photos by: RyoNo Photo
Send us your #MITHstyle questions and I'll personally help you create your look!
Facebook: http://facebook.com/mithmagazine
Twitter: @mithmagazine , @theurbanthread