Andrew Morales appropriately sums up his work with one word: Rev·er·ie ˈrev(ə)rē/ noun: A state of being pleasantly lost in one's thoughts; a daydream… I was certainly caught in a daydream when perusing Andrew's body of work. From runway shows to street style, he captures moments exquisitely. His creative eye is apparent in the unique perspective and composition of his photos, and his technical skills enhance the quality and impact of his films. What is most impressive however is that he is self-taught. Andrew discloses his advice for amateurs, his dream model to shoot, and even his guilty pleasure below.
Tell us about yourself, your background, what you studied, where you grew up.
Andrew: I am half Puerto Rican and half Dominican. I was born and raised in the Bronx, New York. I was raised by a single mother who taught me inner strength and perseverance. Those attributes are crucial for an artist. I went to college for Psychology and taught myself photography.
How did you get into photography and videography?
I got my first camera before going on a trip to Disney World when I was 12 lol. I started as a landscape photographer. I really enjoy nature and architecture and feel like it has aided me in composing my shots. I always had an eye for fashion so while I was in college I started doing street style photography, then editorials. Once I started working with models I really wanted to share more with my viewers so I started Videography. #LifeInReverieVisuals
When did you know you wanted to be a professional photographer?
It was rush hour in a New York subway. A large group surrounded myself and the model who was moving towards me on an escalator. The rush I felt being focused with so much chaos around me made me fall in love with photography.
Describe your shooting style in one sentence.
Fashion focused editorials that give the viewer a sense of reverie.
Who/What inspires your work?
This will sound cliché but I get inspiration from everywhere. It could be a song, movie, my girlfriend, a new city or a model's look.
What was your favorite/least favorite shoot and why?
My favorite shoot was just published in Elléments Magazine's November issue. It's my favorite to date because I had some incredibly talented people to help me execute some ideas I've had for a while. My least favorite is probably any outdoor shoot in the winter. Being based in New York, our winters are brutal.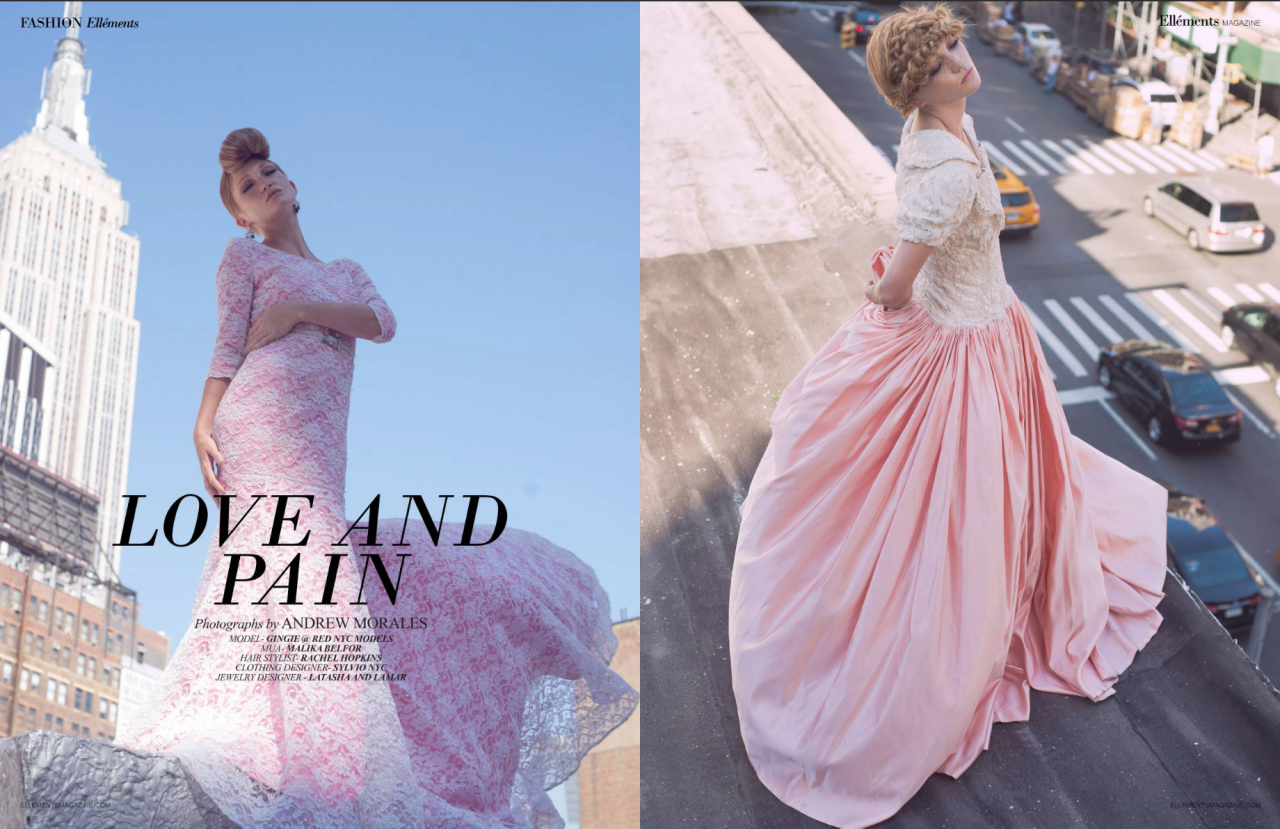 Do you have a favorite photographer? What exactly about them intrigues you?
Peter Lindbergh is my favorite photographer. He captures his subjects in their pure state and often has a cinematic feel to his shoots, probably because he is also a director.
Can you explain a typical day in your life?
I commute everywhere. I'll usually start my day on some train or bus and I'll be editing until I reach my destination. As a full-time photographer I get to make my own schedule. It's usually filled with test shoots for agencies and fashion blogger shoots capped off with shooting an event at night.
Tell us one thing not many people know about you that's not on your resume?
Music was my first love. I played drums for a few years.
What advice would you give to young photographers/videographers trying to break into the business?
Use social media to network. You can find talented professionals that are looking to collaborate, which can save you money.
MITH: What is your guilty pleasure?
Netflix and Chill.
MITH: Who is your dream model/label to shoot?
Interview by Kathleen O'Neill
See more of Andrew Morales' work here:
Website | www.lifeinreverie.com
Instagram | @lifeinreverie