Backstage
Photographer: Anne Laymond / @annelaymond
Thanks to Fashion Scout (http://www.fashion-scout.co.uk/) for another fantastic Fashion Week and the sponsor Specsavers, Toni & Guy and the Body Shop.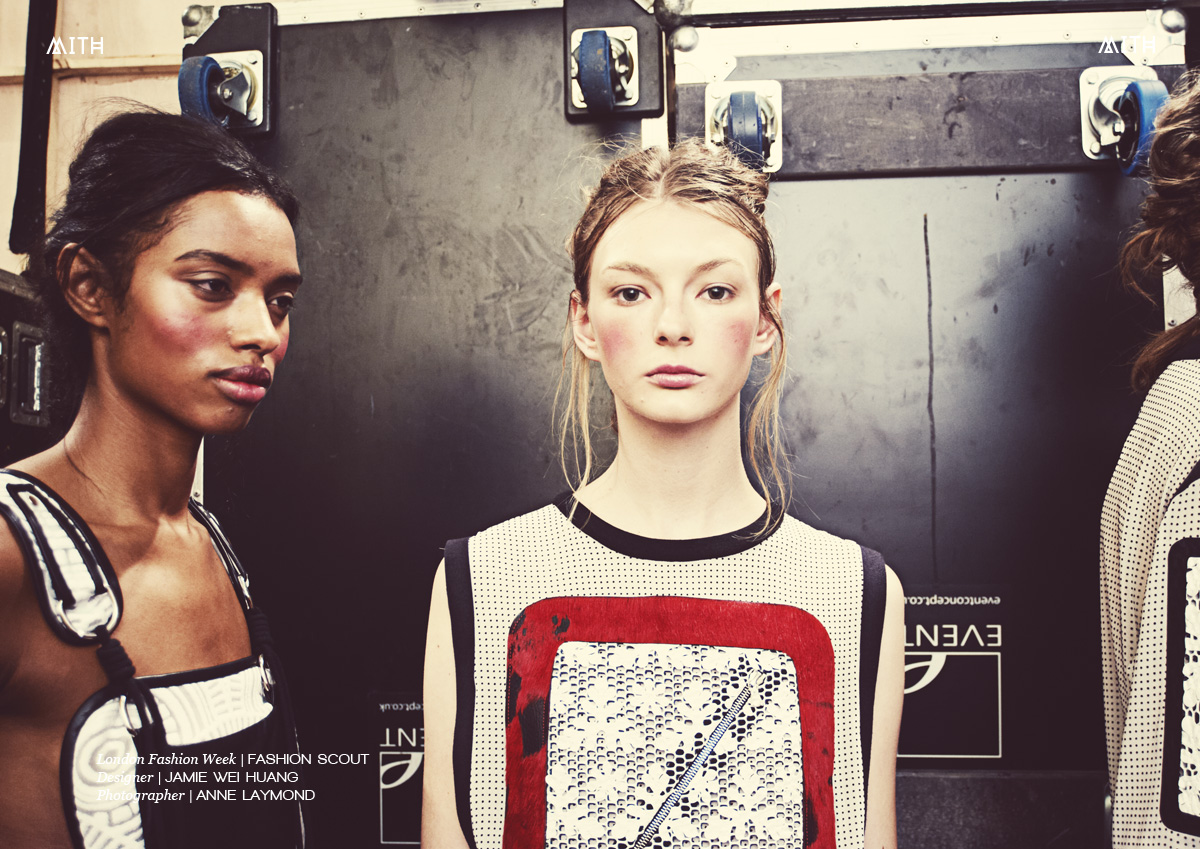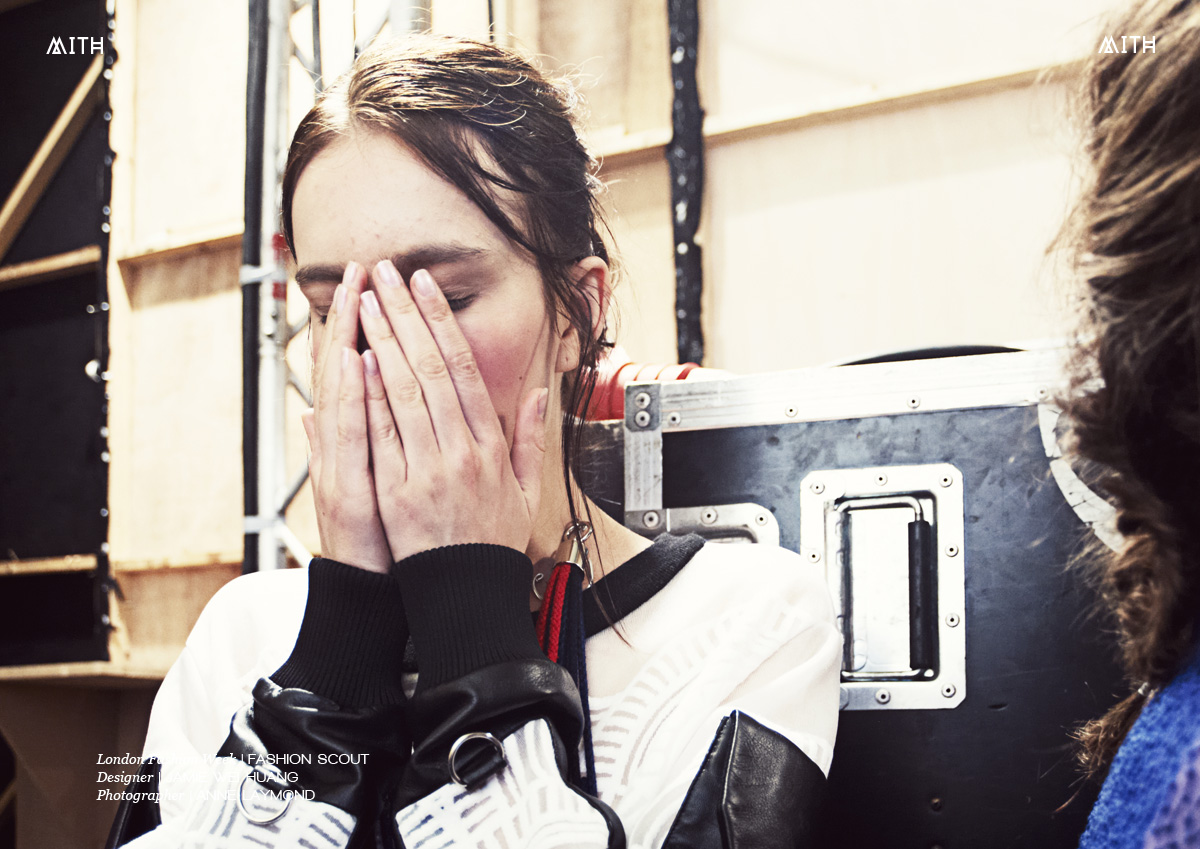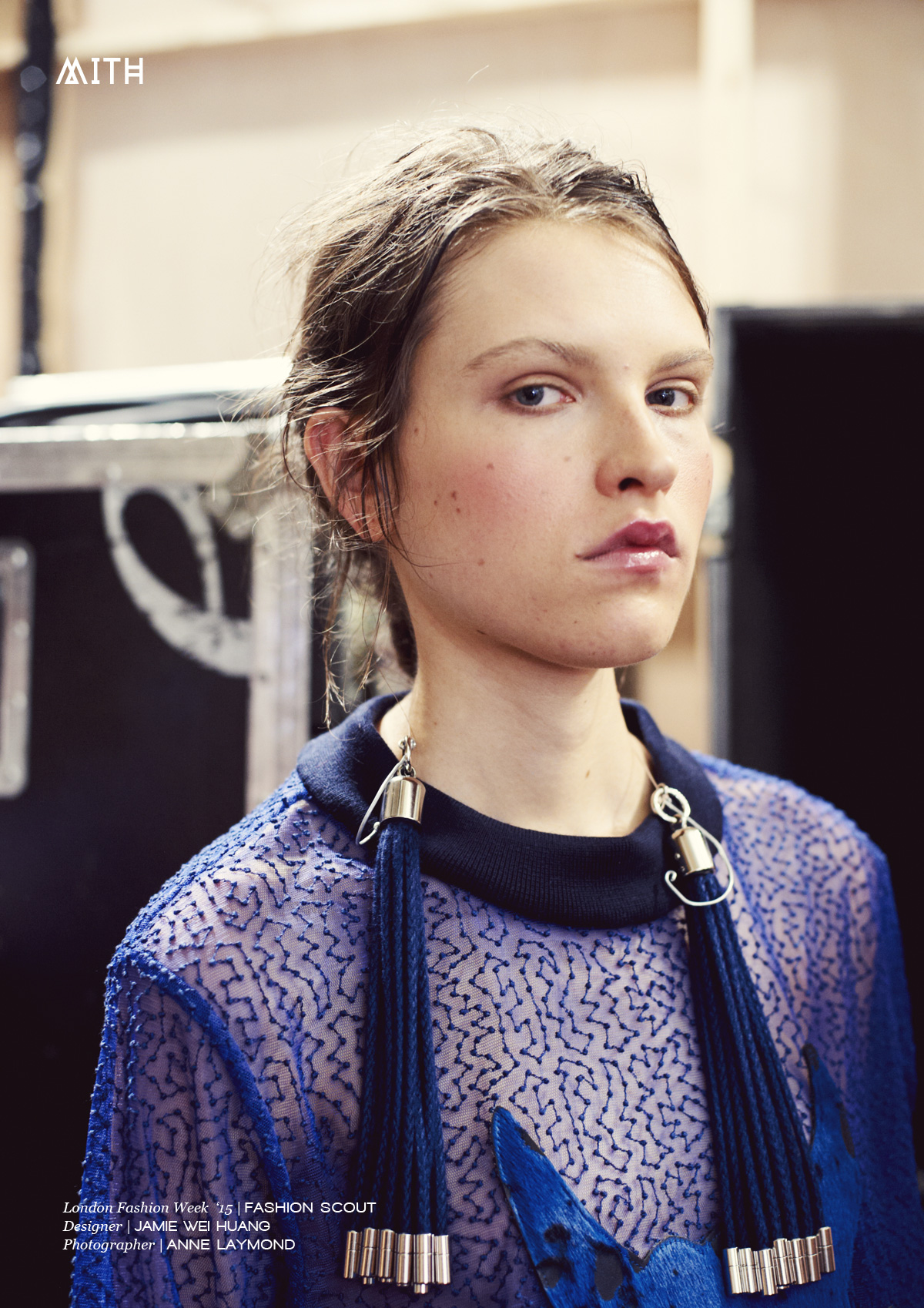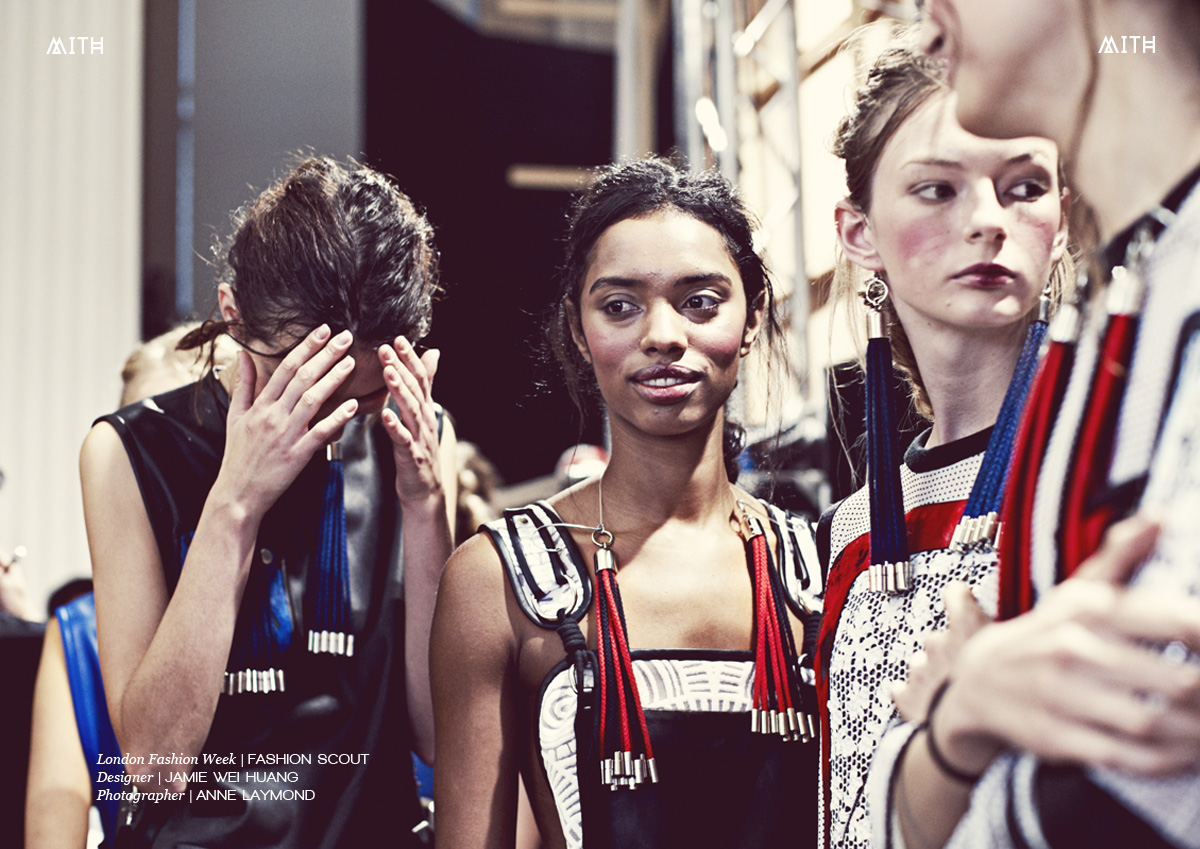 About Designer Jamie Wei Huang
Website: http://jamieweihuang.com/ 
Instagram: @jamieweihuang
Jamie Wei Huang is a London based contemporary luxury womenswear label which combines conceptual ideas with modern silhouette. The label is founded by Jamie Wei Huang after graduating from Fashion Design Women swear at Central Saint Martins Art and Design college in London.
The essential components of the label is simplistic with clean refined outline, masculine undertones, details of light metal and leather elements and strong pattern cutting, to present a modern character story through the materials.
Jamie Wei Huang was launched in 2013 after wining the award "Designer For Tomorrow", alongside winner of the " ELLE New Talent Award" in Taiwan for the 2014 Autumn winter collection. In 2014 her SS15 collection again won the "Vogue Italy International Scout Award".
Jamie Wei Huang has showcased her collection at London Fashion Week and in the Tranoi Femme Paris, designer showrooms with the BFC for the past 4 seasons. Stockists around the world include the UK, USA, Berlin, Kuwait, China and Taiwan.
Jamie has also been active in the arts industry. In 2009, she was selected as artistic representative for the Societe Nationale Des Beaux at Louve, won Medaille de Bronze at Le Salon 2012 Societe Des Artistes Francais and was the finalist of the Taiwan National Large-sized oil Paintings Competition. Her background became her foundation in developing contemporary fashion and concept building, and also appearing in her signature elements in design details and silhouette.
The label is based on the principle of bringing out the character in contemporary women, through an exploration of the inner self by materials and silhouette, that develops the concept and design of her garments.