Retailers, bloggers, and celebs everywhere are holding nothing back as they show off their bohemian best for Coachella's music-filled weekend in Indio desert. It seems that year after year, as the hype continues to grow, fans become more focused on who wore what, rather than who was on stage— with a few musical exceptions, of course.
While Vogue-inspired editorial highlights have been a complete desert dream, they haven't featured the most practical ensembles for actual festival attendees. Unless you're aiming for a major fashion-forward moment and doing Coachella extreme VIP style, it's probably best to leave the Chanel bags and designer Muu Muus at home and opt for more practical attire throughout the dusty desert days. But don't worry; you can still look good doing it!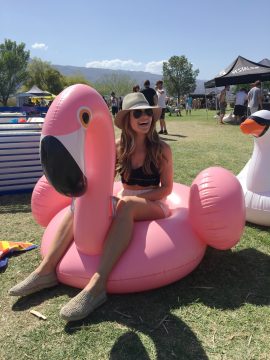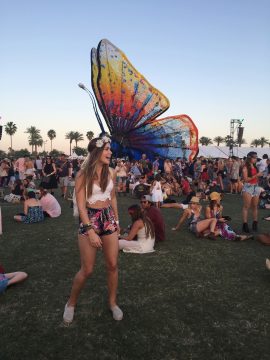 Tip #1: Wear closed toed shoes.
Gladiator sandals scream boho-babe, but unless your Alessandra Ambrosio or Kendall Jenner, chances are you'll be doing a lot of walking through very dusty terrain. To avoid the dirt and unnecessary pain, stick with a reliable espadrille like a pair of Soludos or Sole Society shoes. When in doubt, pack something comfortable that you won't mind getting dirty.
Tip #2: Leave the expensive sunglasses at home.
The amount of broken and lost sunglasses around the polo grounds brings pain to wallets worldwide. If you're worried about losing something, don't bring it. Even the most responsible of partiers can be prone to the sunglass misfortune. You will definitely need a pair throughout the sunny desert days, but try these heart frames, these flower child frames, or classic aviators instead— all 2 for $15 so if you happen misplace them, they already will have done their job!
Tip #3: Bring a backpack.
Always carry a small backpack to the Festival grounds. There are a few essentials you'll definitely need including sunscreen, ID, Cell Phone, Flower Crown, hat, and dry shampoo, and they'll all fit perfectly into an easy to manage backpack. This suede fringe backpack and white crochet bag both scream Sahara Tent style.
Tip #4: Pack a jacket.
Despite the blazing temperatures during the day, the desert can get pretty cold at night! Wildfox sweatshirts make an ideal sundown staple while embroidered fringe kimonos are a great way to changes things up!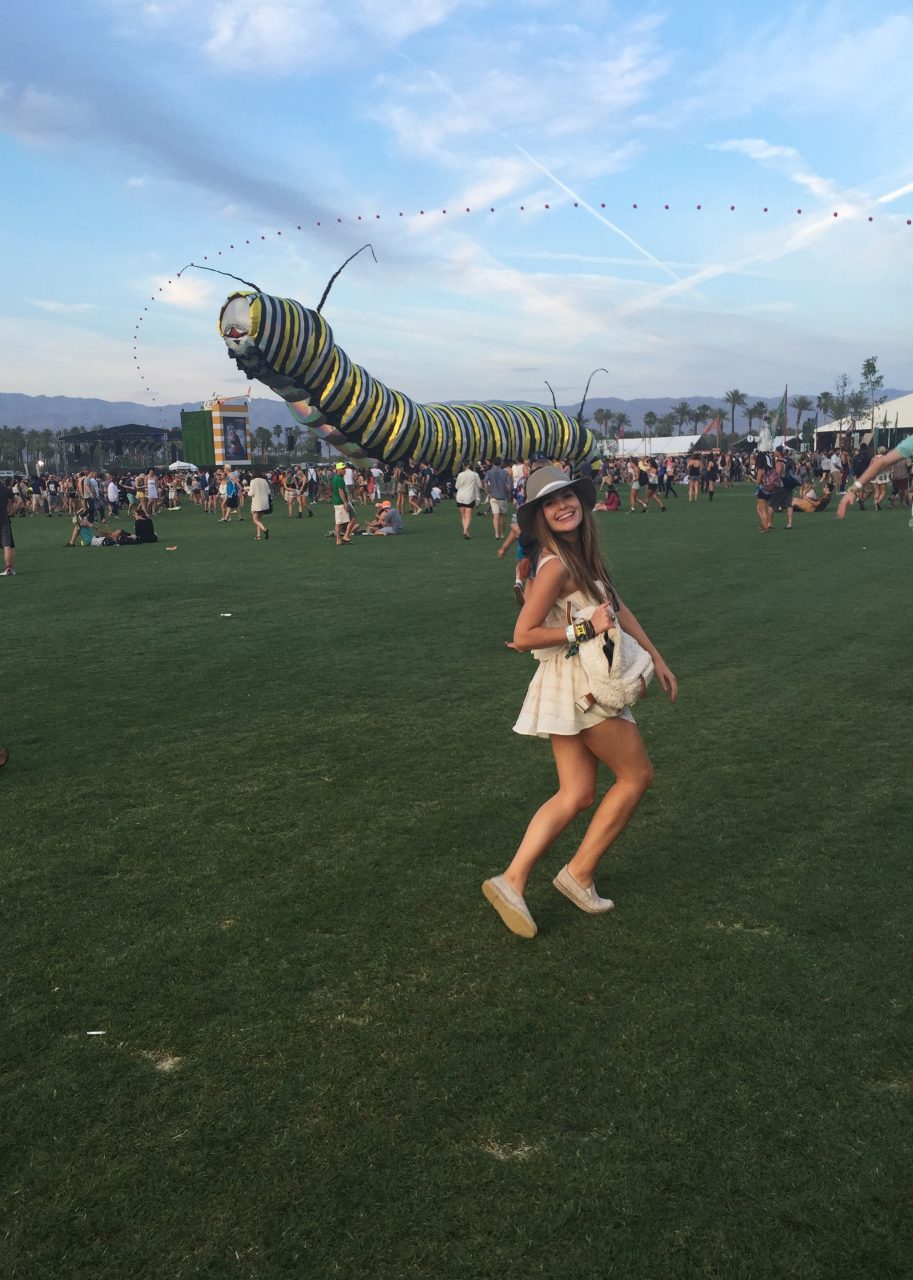 Tip #5: Opt for a romper.
Let's be honest, there's a lot of work that goes into Coachella outfit prep. We've seen high-waisted shorts, crochet tops, flowy goddess maxi's, and everything in between, but the easiest ensemble to date is a Festival Romper. They're extremely practical for the festival attendee and still completely Coachella chic.
Tip #6: When it comes to jewelry, more is more!
Even if you're the jewelry minimalist of all minimalists, a weekend in the desert calls for accessory overload. Stackable bracelets are a must-have item. It can get really toasty with bangles up to your elbow, so a wrap bracelet from Chan Lu or a bracelet set can be a good way to go.  A pop of turquoise and a long necklace also adds that extra festival touch.
Tip #7: Have zero expectations and just have fun!
Coachella is one of those weekends that you go into with a game-plan then have to throw everything out the window. It's important to plan out your daily itinerary and definitely set a group meeting place ahead of time because cell service is very spotty, but overall, let go of expectations, get rid of the pressure to "get the 'gram," take a ride on the Ferris Wheel, soak in the music, savor a watermelon popsicle, and enjoy the beautiful desert days!