Festival fashion has been around all Spring season long, whether you plan on attending a music festival or not. With that said, we got a chance to sit down and chat a bit about festival style with one of our own fashionistas, Lauren LeBouef, spokesmodel for Show Me your MuMu, American Eagle, and more! Here are some interesting things she's shared with us! Hope you enjoy!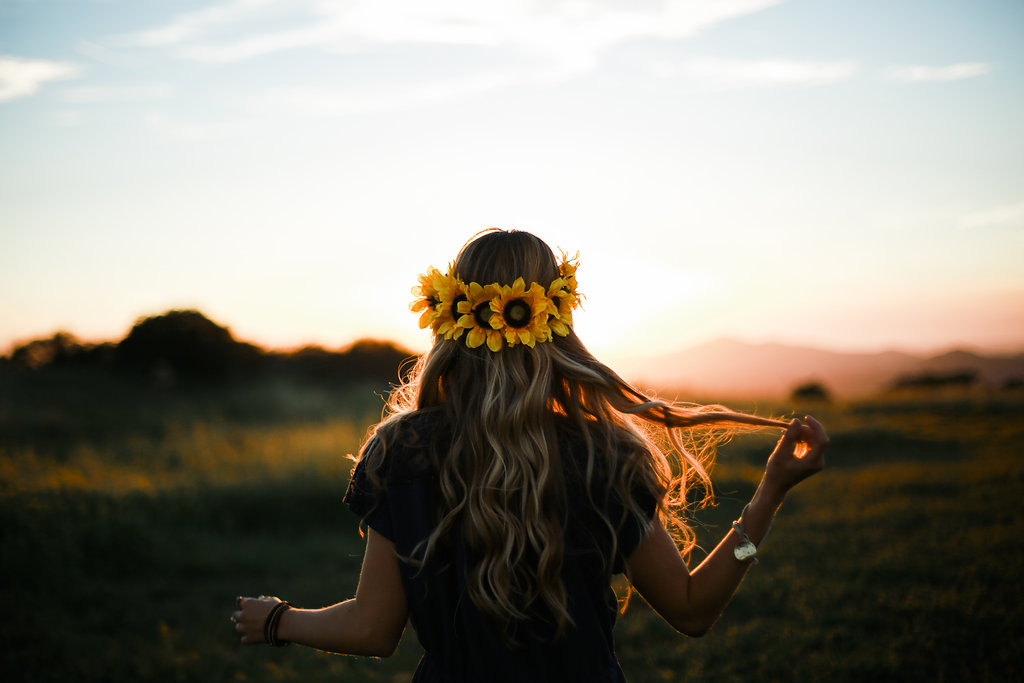 Photo by Jessy Spohr
1. What is your favorite festival trend and why?
My favorite festival trend would be cute face paint and body gems!
2. Give us a tip on dressing comfortably (and fashionably!) at a music festival.
I am ALL about being comfortable when it comes to clothing! My favorite things to wear on days when I'm going for comfort but still want that music festival vibe are boho softs and stretchy pants! I'd probably wear the pants with a cute and comfy tank or a crop top with it. 🙂
3. What is your favorite YouTuber when it comes to festival style?
Alex Centomo!
4. What would your ideal festival #OOTD look like?
Since I'll be headed to Stage Coach in Indio, California next week, my ideal outfits for the weekend will most likely consist of high waisted shorts — they're so easy to pair with a cute crop top and cowboy boots!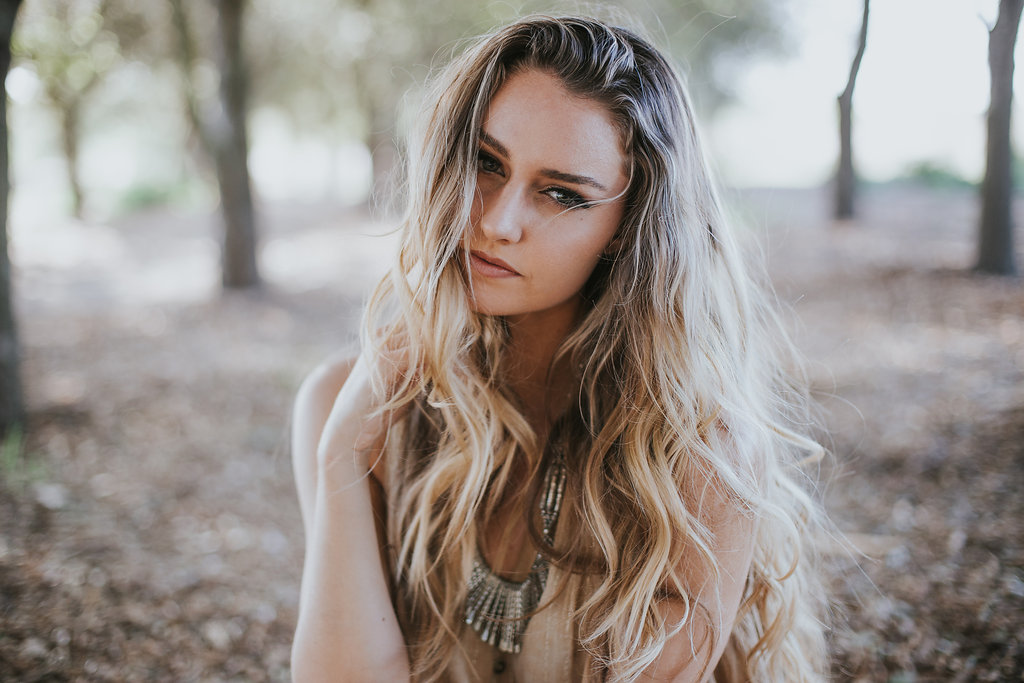 Photo by Rachael Consaul
5. What would you say is an absolute must-have music festival necessity?
Definitely a bag or backpack! This will be my first time at a three-day festival and I know I'm going to want to bring my camera, sunglasses, and a light jacket for nighttime. A bag will be perfect for holding all my essentials.
6. What are your favorite brands/where do you like to shop for festival pieces?
I'm IN LOVE with so many Show Me Your MuMu pieces! I'm actually modeling for them the week before I leave for Stage Coach, so I'm sure you'll find me wearing one of their pieces at the festival!
7. Do you have a go-to hair style for the occasion?
I really like wearing my hair curled/wavy! if I'm getting annoyed with it being down in my face over the weekend I'll pin back the front pieces for a "half up/half down" look or throw on a cute & country snap back with my hair in a pony tail. 🙂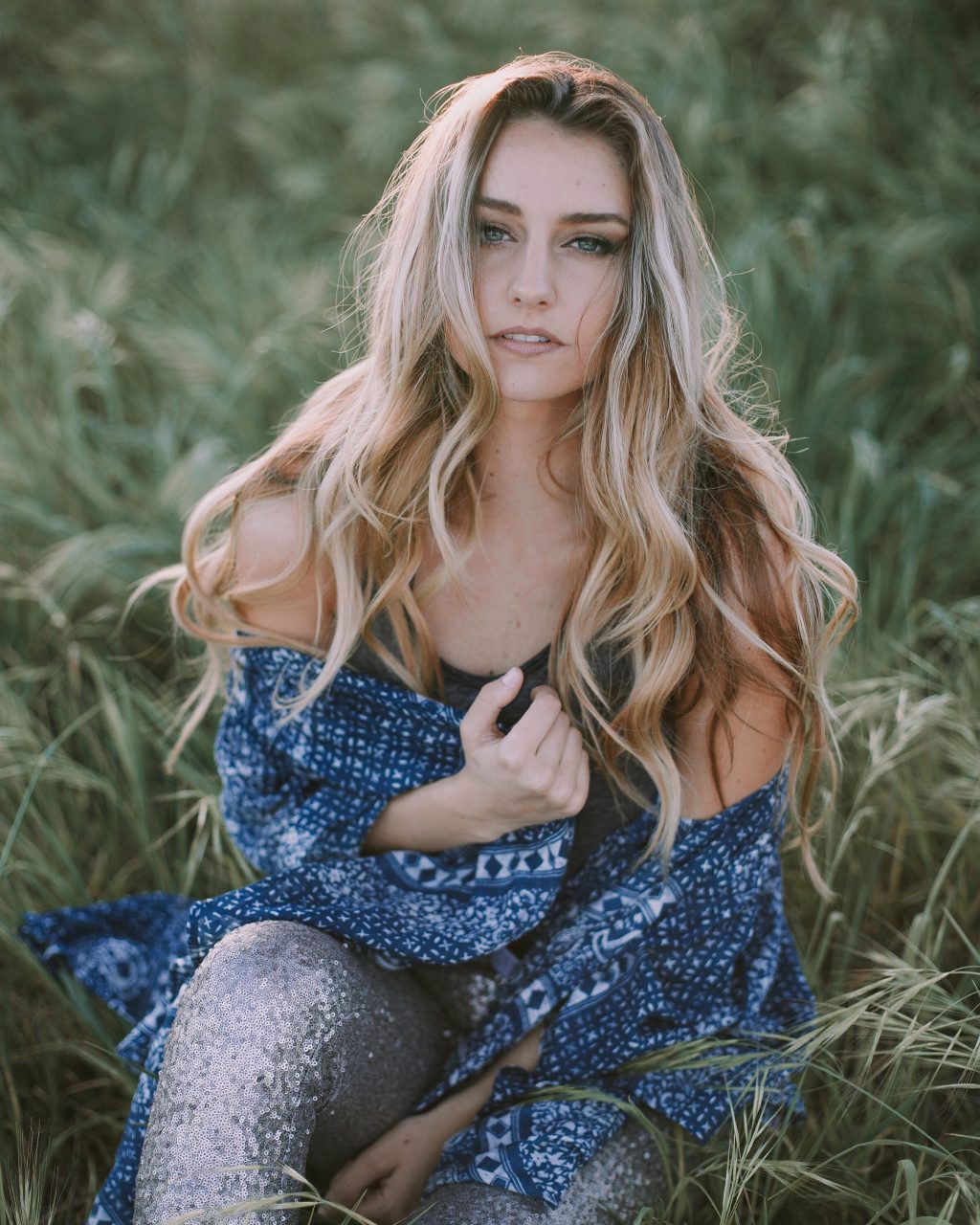 Photo by Rachael Consaul
8. If you had to describe your festival style in a few words, what would it be?
Girly, flirty, and country girl style!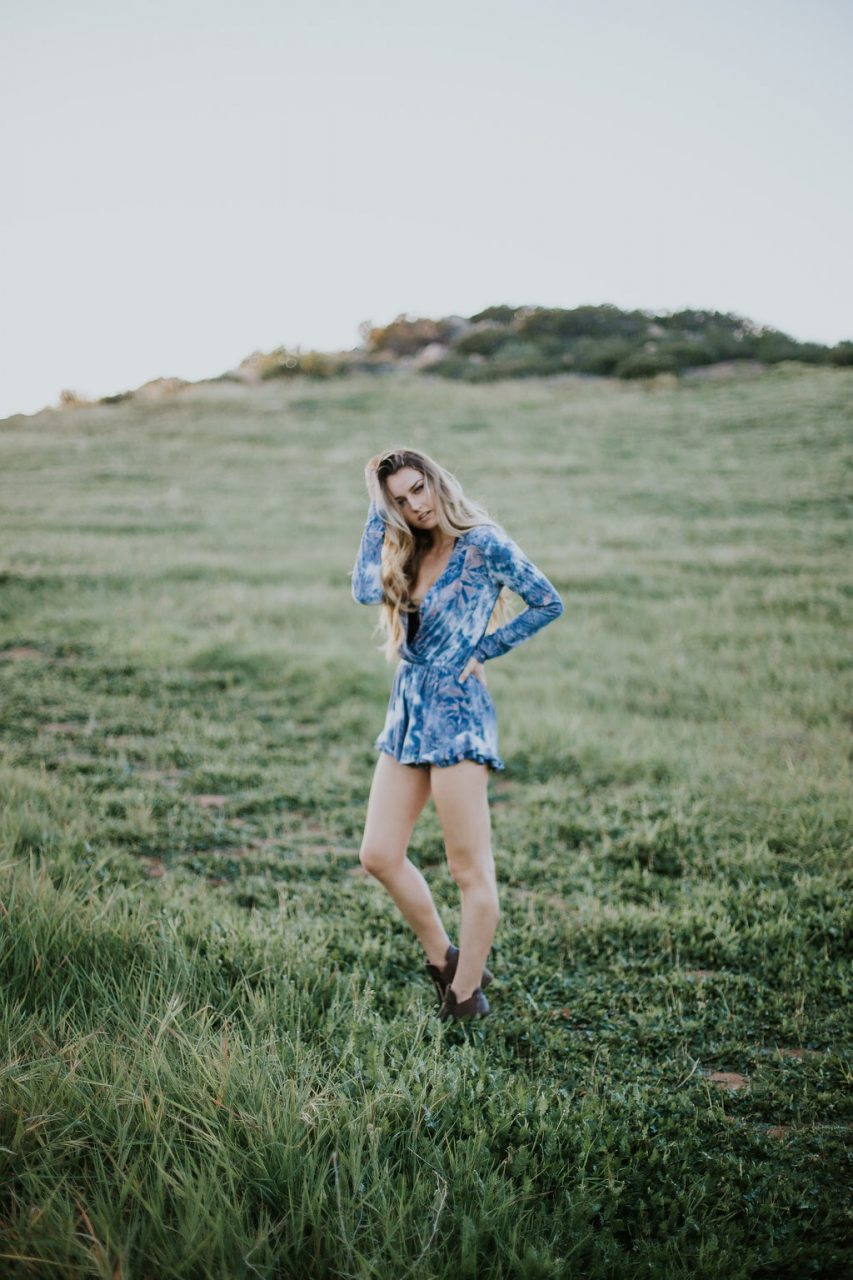 Photo by Rachael Consaul
9. What do you look for when you're shopping for music festivals?
I look for pieces that I know I won't be too hot in throughout the long day of being in the sun! Light materials with some fun prints would be ideal.
10. Where do you find your outfit inspo from?
I'd probably say I get a lot of inspo from Instagram accounts such as my favorite ones to model for: American Eagle and Show Me Your MuMu!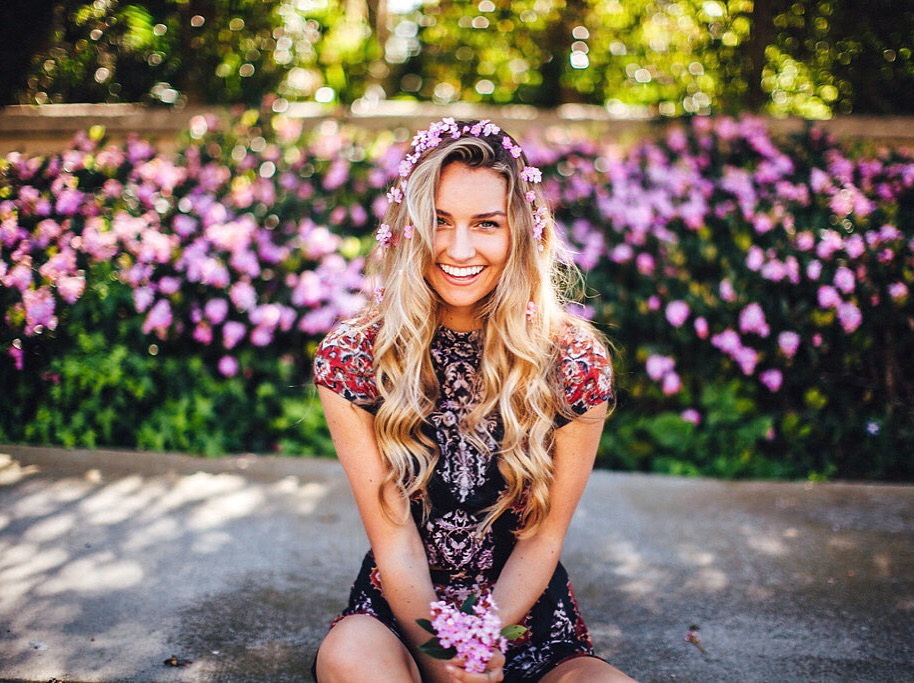 Photo by Leah Mae
FESTIVAL OUTFIT IDEAS
American Eagle:
Tilly's Coachella outfit:
---
And there you have it — Lauren's personal festival fashion tips! Like what you see? Follow Lauren on Instagram and on her Youtube vlog to get the latest scoop on all her fun adventures, behind the scenes, makeup tips, style tips, and more!