Runway @ Fashion Scout / London Fashion Week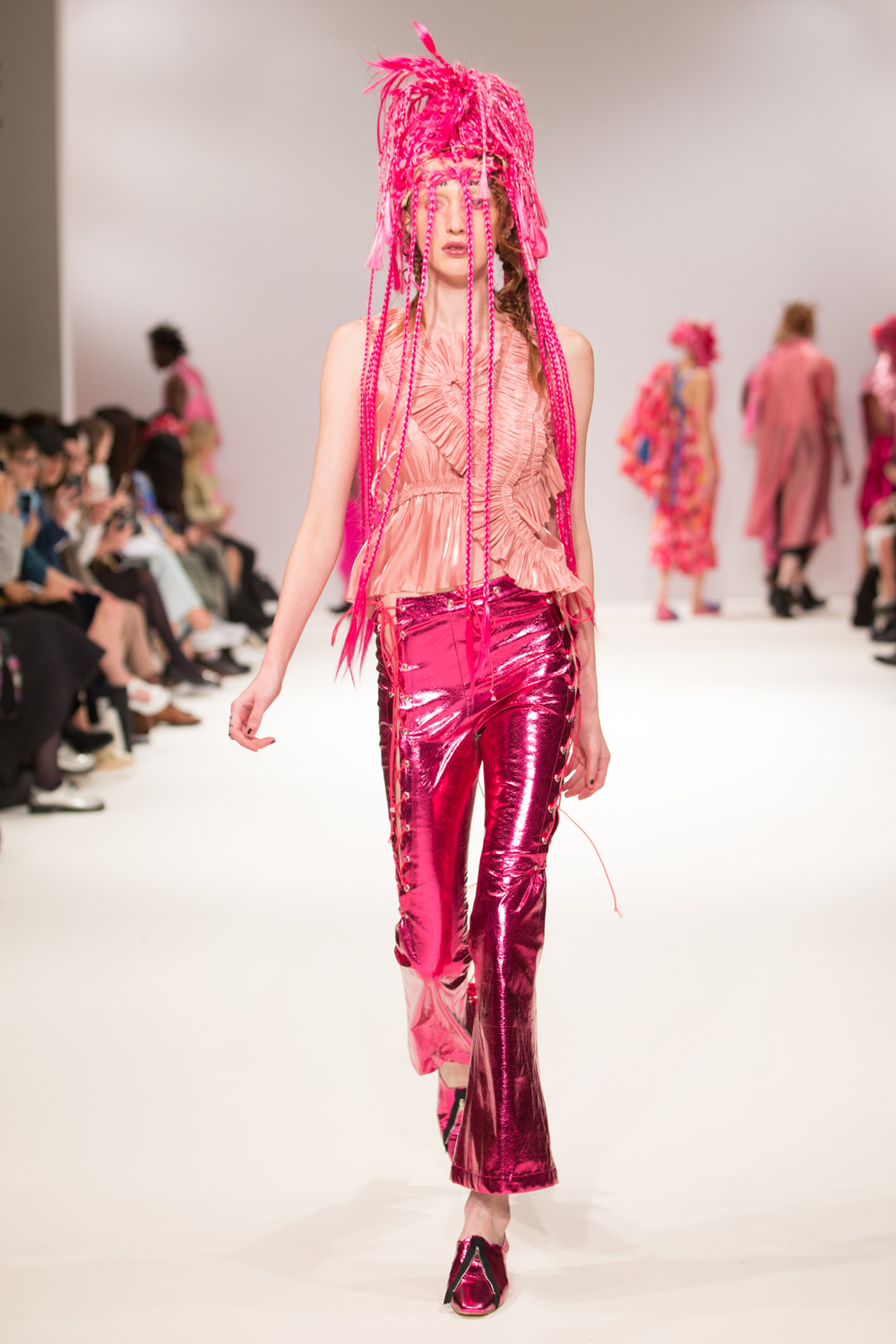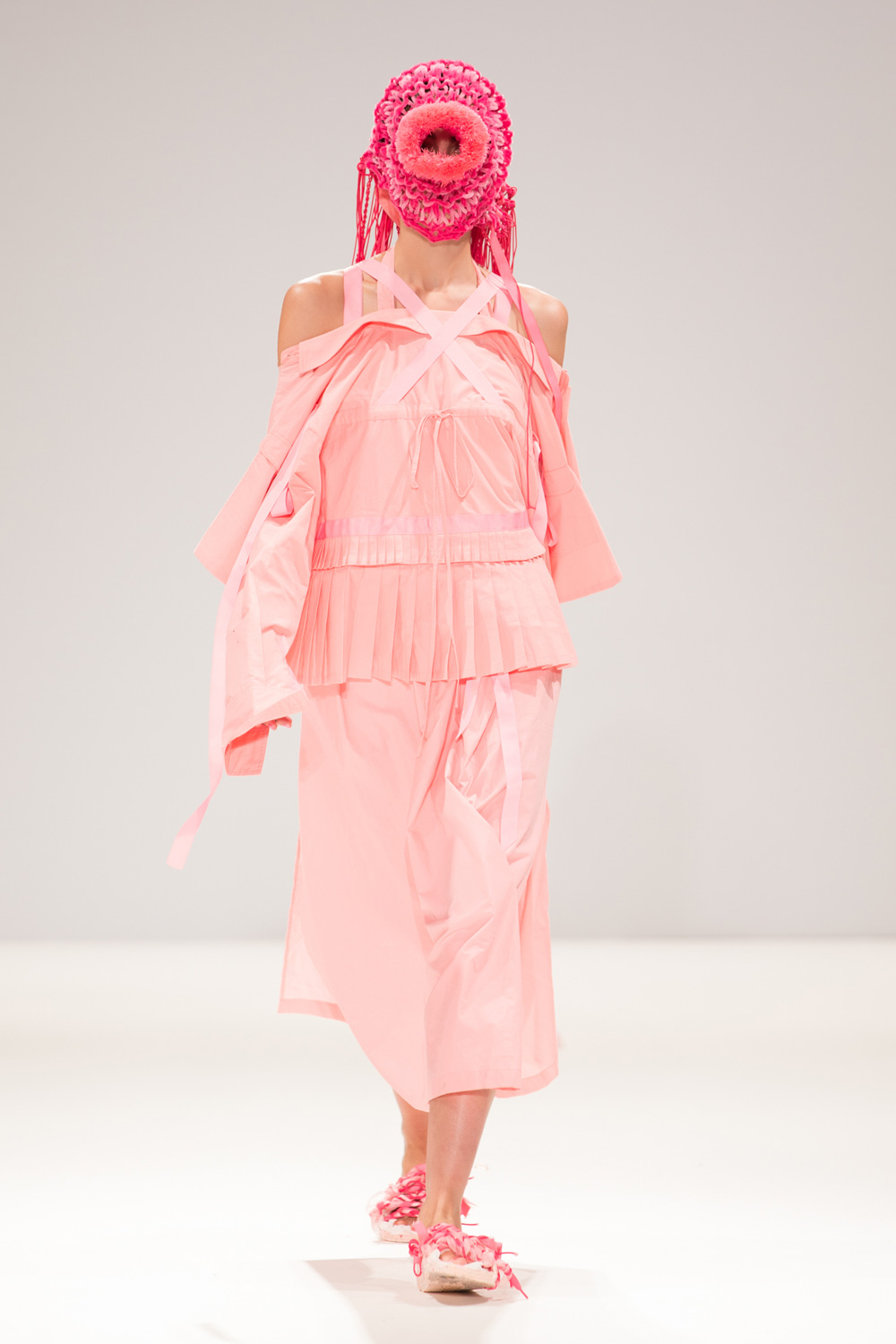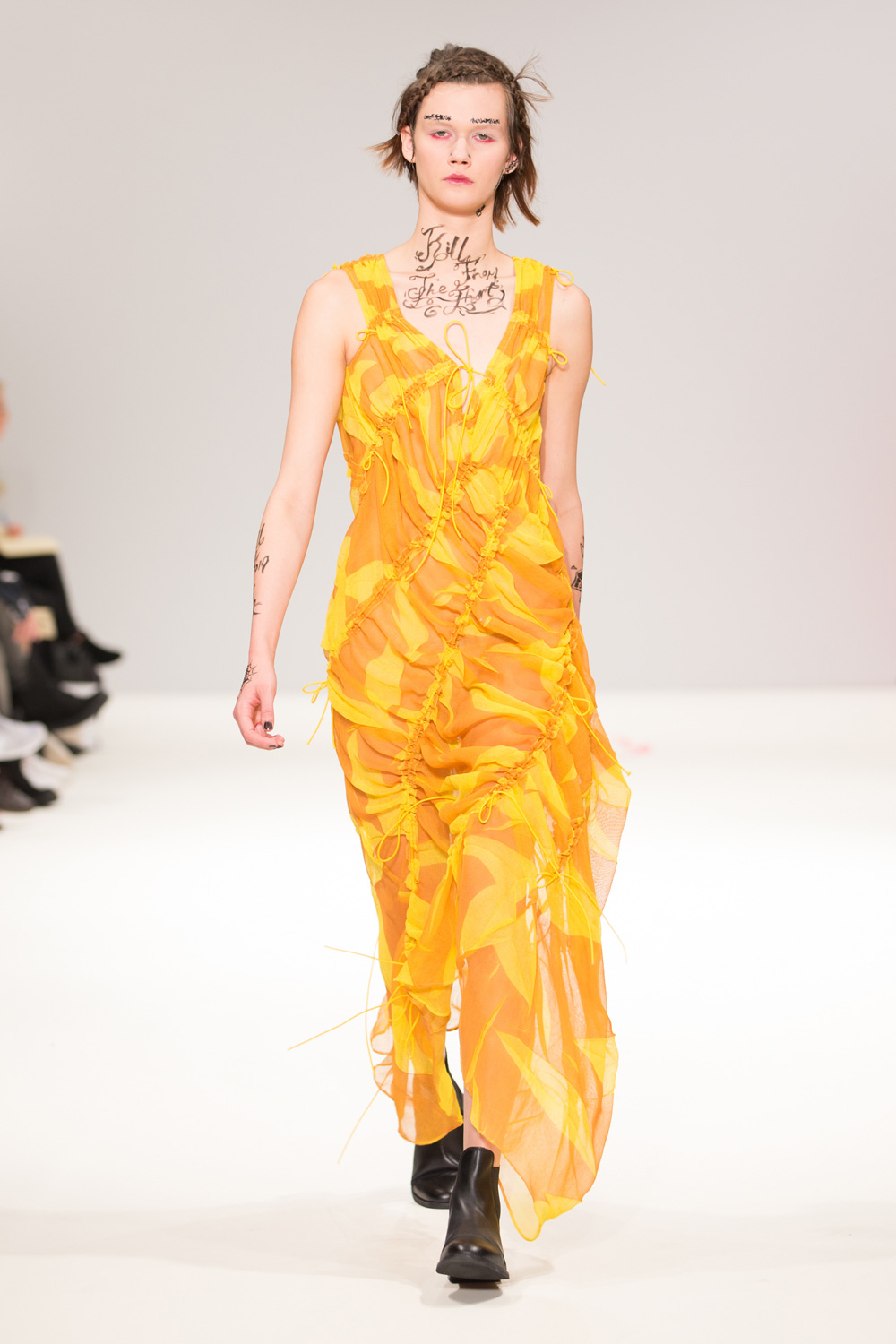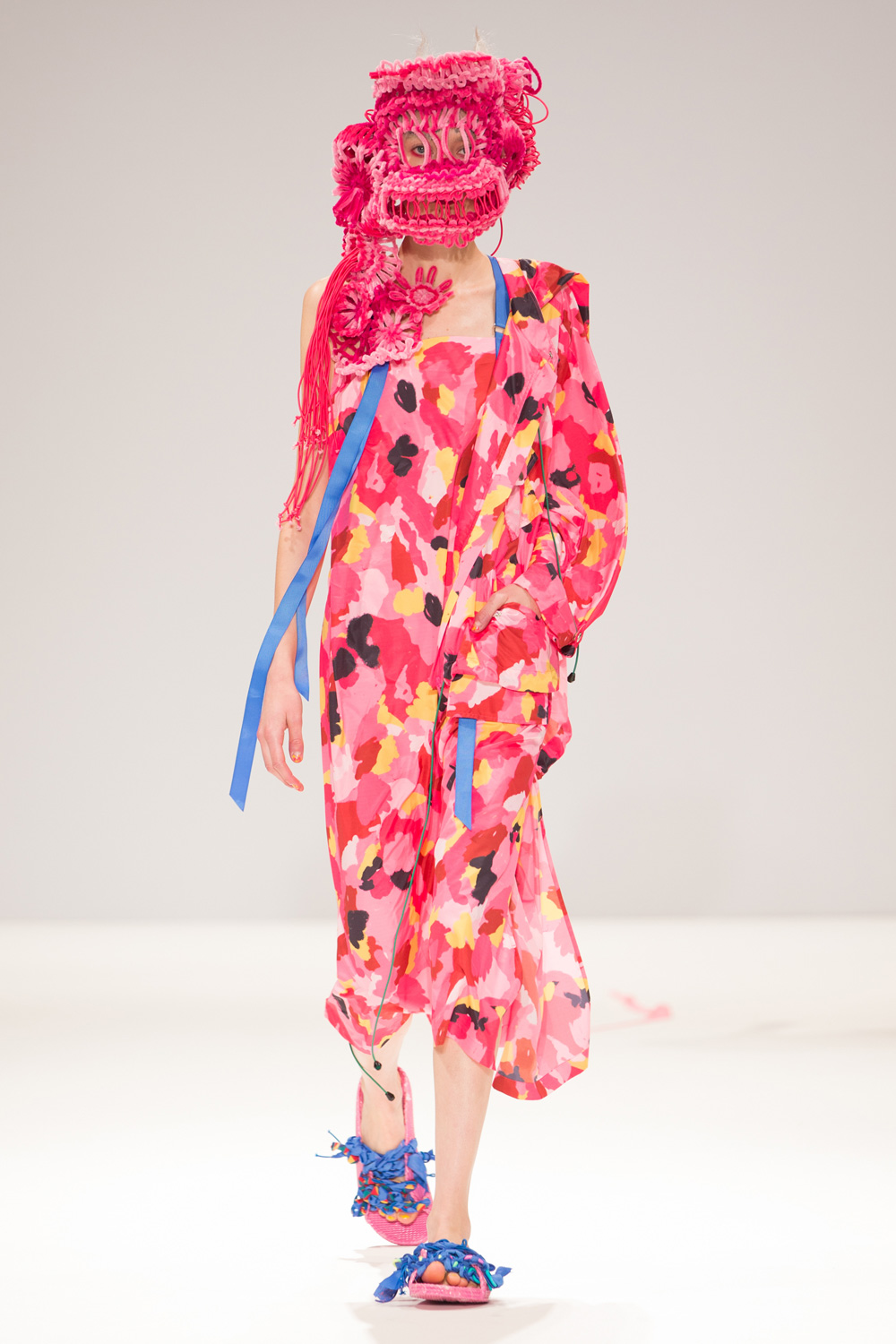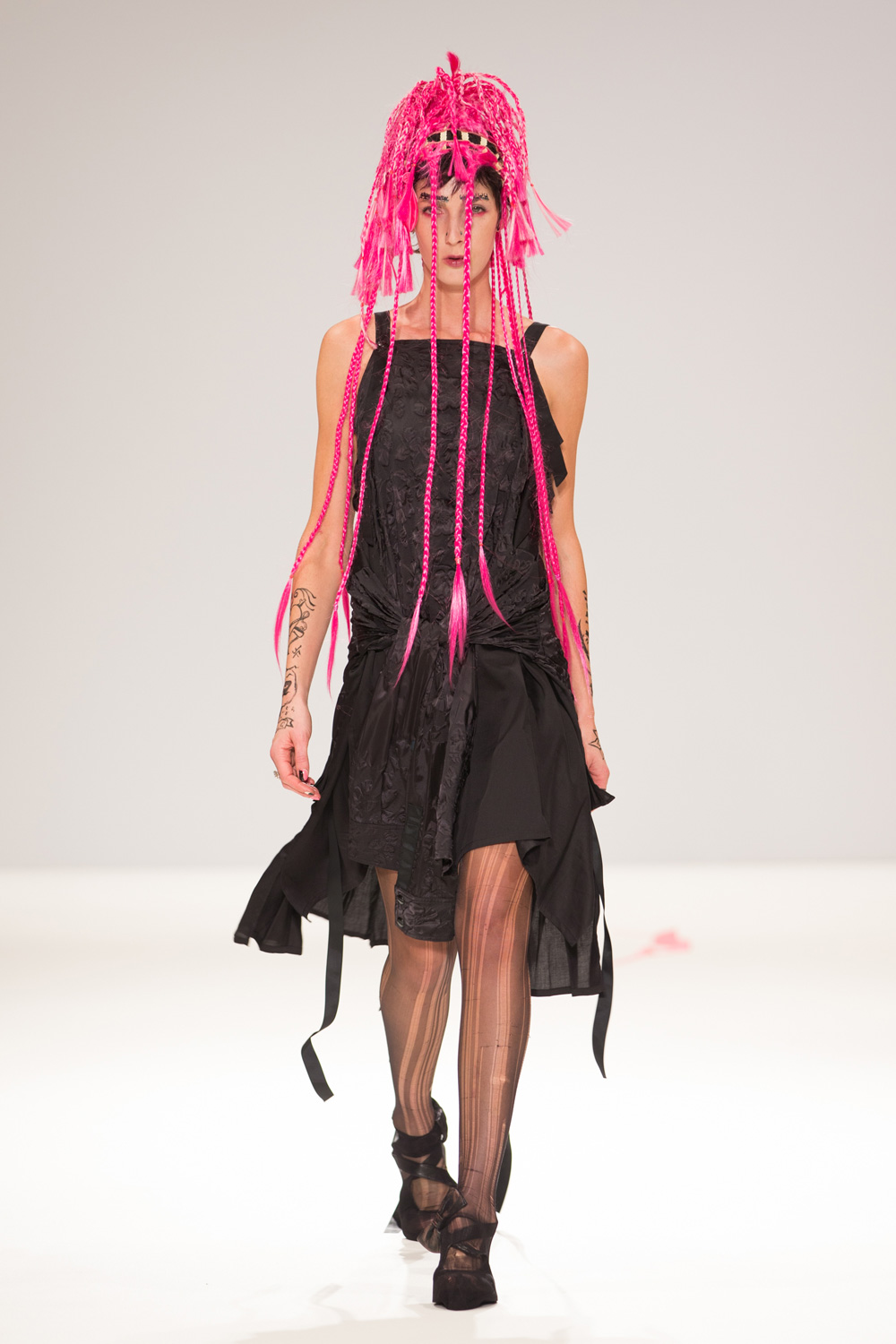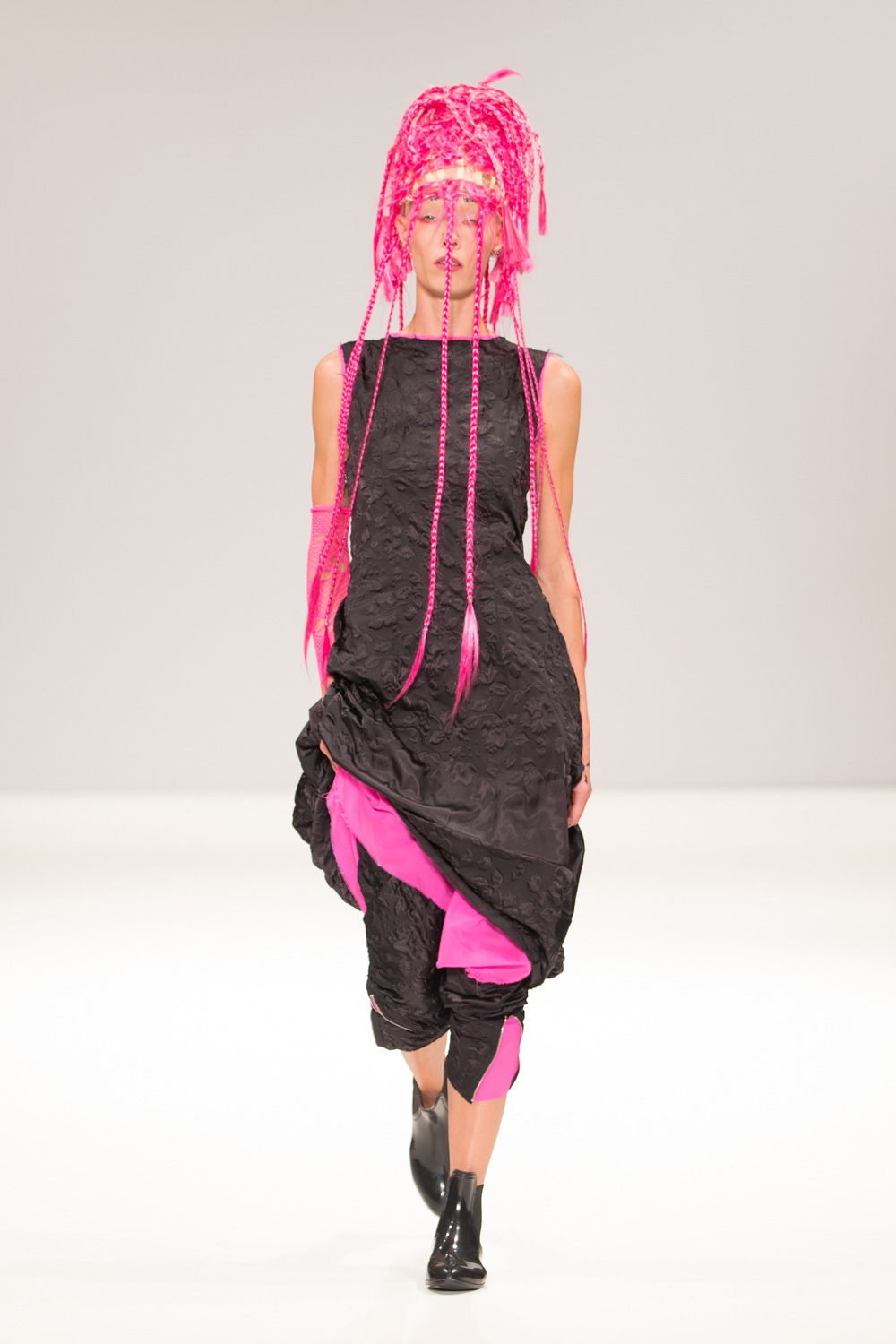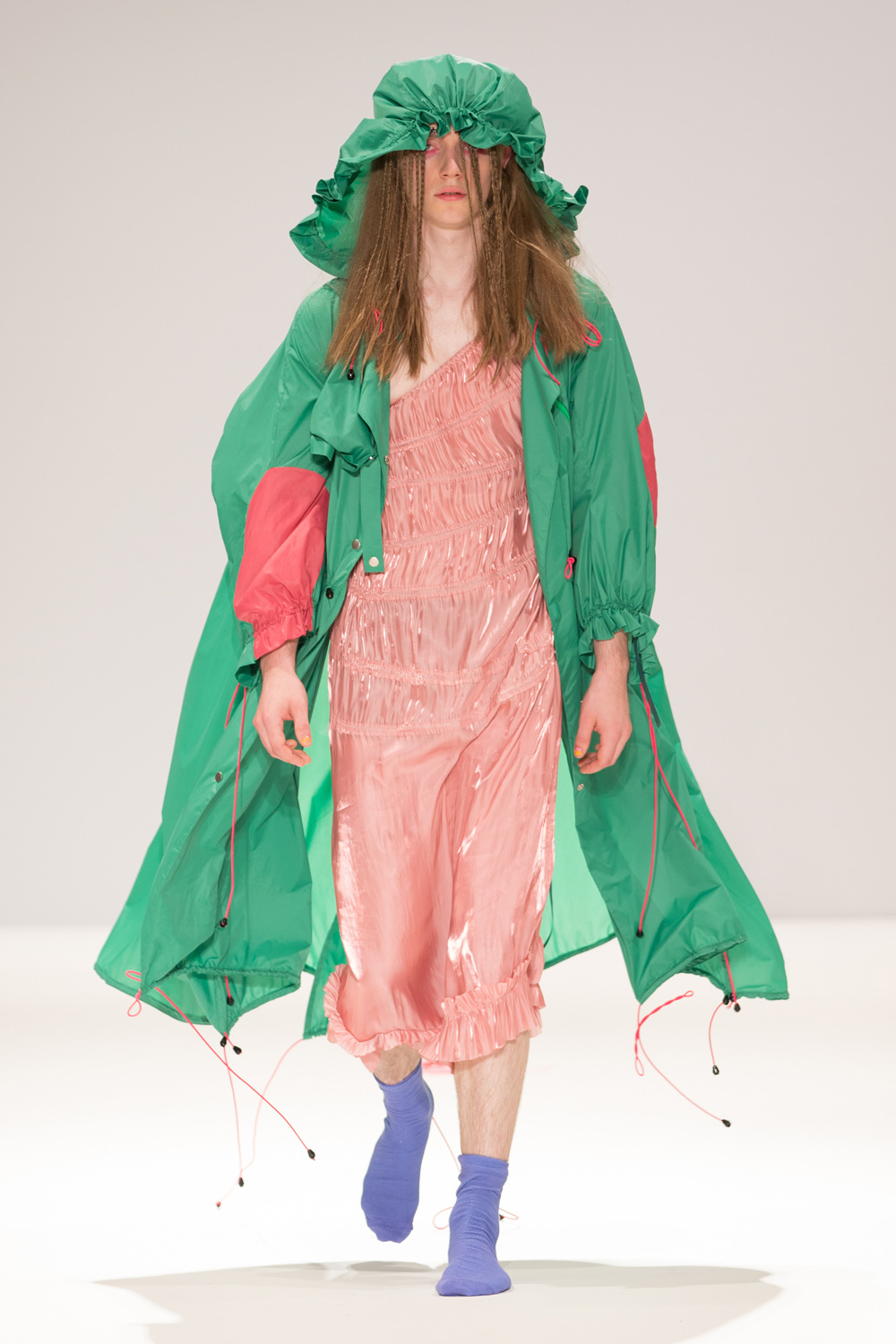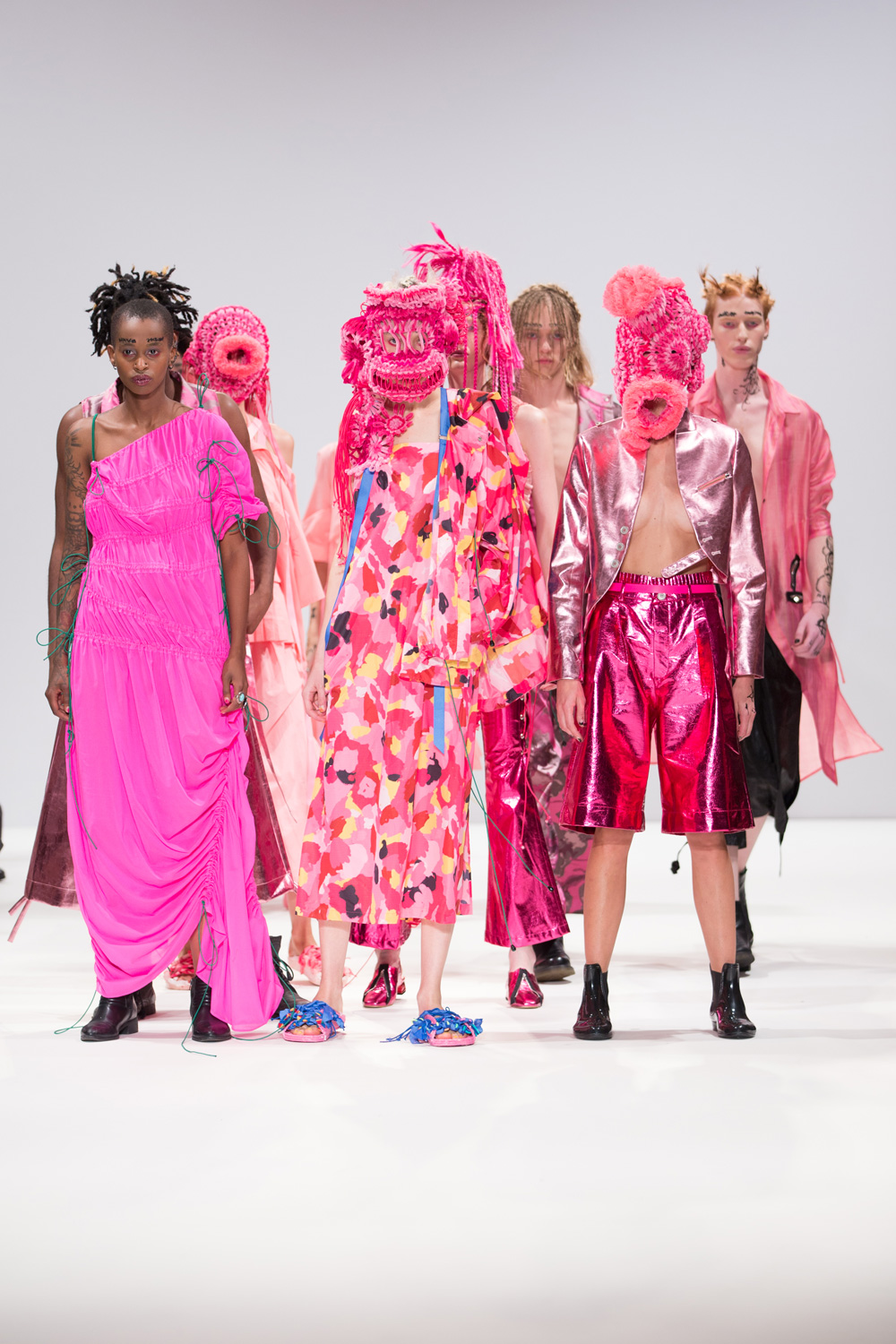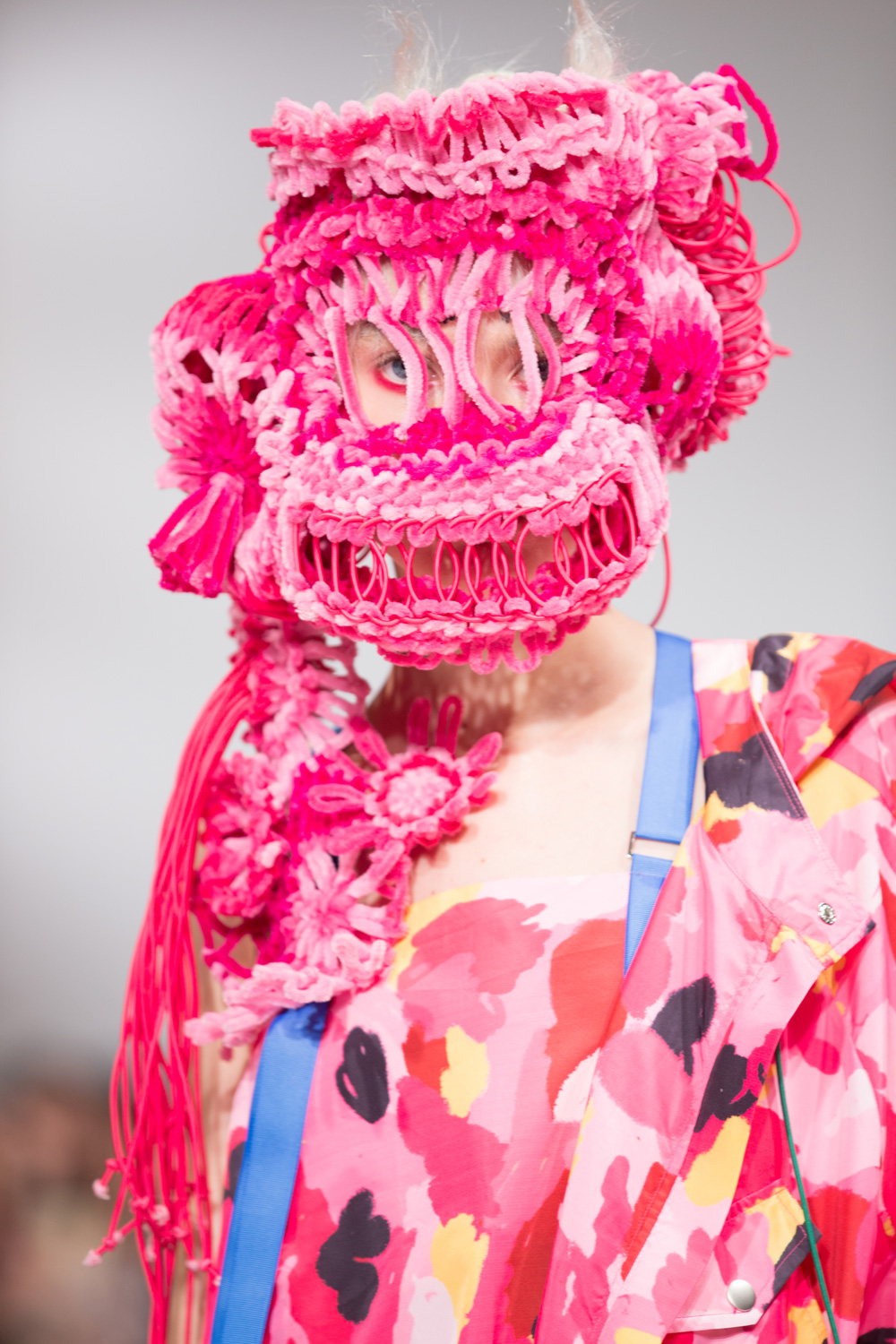 Angel Chen Spring Summer 2016 collection is inspired by a new wave period called "Youthquake" prevalent in the 1960's and initiated by Diana Vreeland, Editor-in-Chief of Vogue at the time.  It saw a cluster of new fashion, art and design powers stirring the creativity of the young generation.  An integral movement shaping the world as it is today, an incubator for such creative possibilities for fashion, design, and art.
The new collection features designs composed of inflatable shells and colourful sponges representing the fearless new-age generation and diversity.
The power grains representing the restless cells, sweet and exciting.  Transparent PVC shell is filled with blooming colourful cells like running blood vessel.  The completed looks take the shape of neon pink monsters walking out upon the Fashion Scout stage, only triggering more thinking, creativity and ideas.
Backstage
Photographer: Anne Laymond / @annelaymond
Thanks to Fashion Scout (http://www.fashion-scout.co.uk/) for another fantastic Fashion Week and the sponsor Specsavers, Toni & Guy and the Body Shop.
About Designer Angel Chen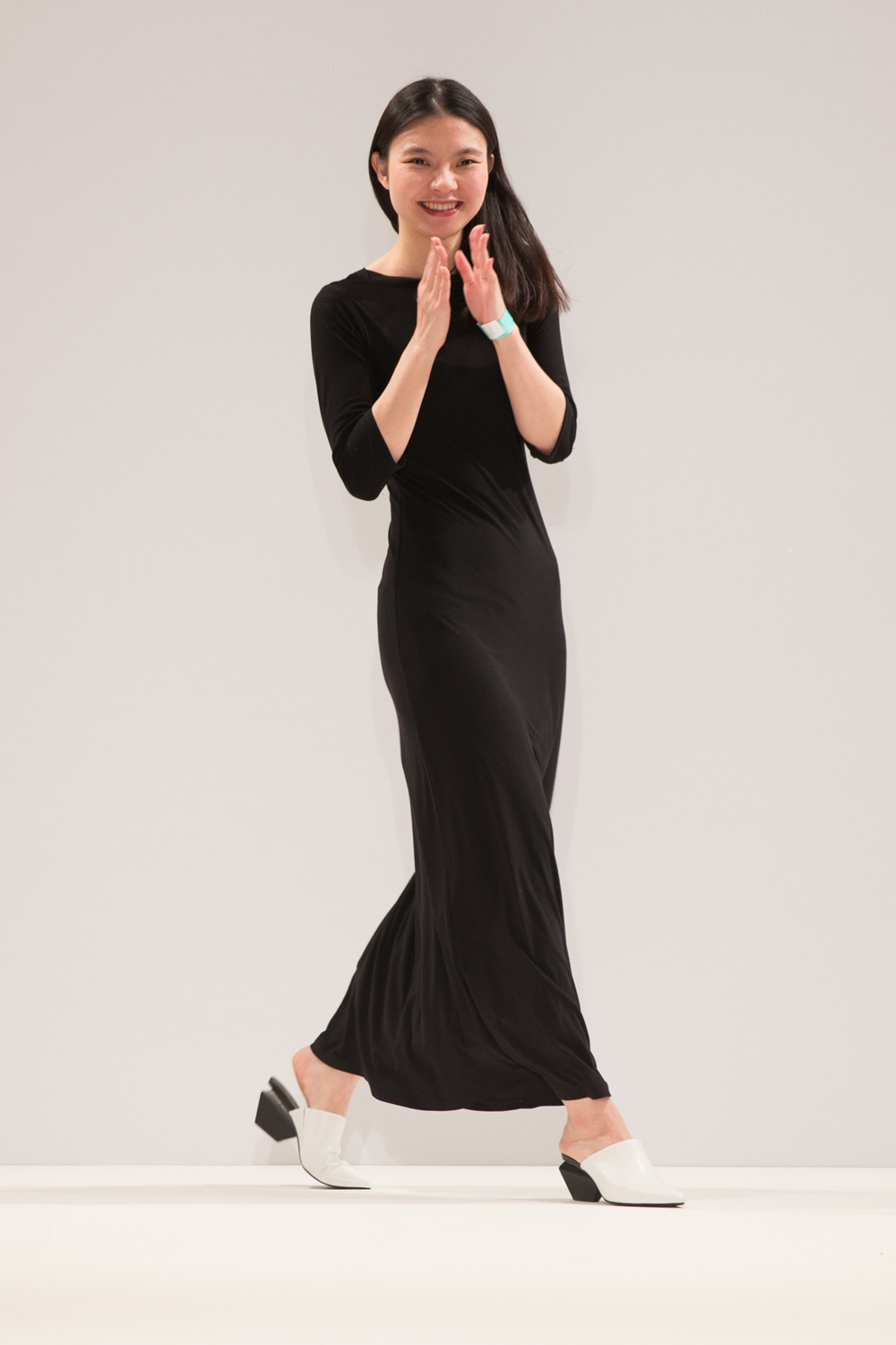 Fashion designer Angle Chen graduated from BA Womenwear in Central Saint Martin in 2014.  Chen's graduate collection named "Les Noces (The Wedding)" was named one of the 'Top 5 Graduate Designers of the Year" announced by I-D Magazine.  In 2014, Chen launched her own label "ANGEL CHEN" in Shanghai sponsored by Sony and presented by Chinese Boutique Dongliang.  Through ss15 catwalk entitled "The Rite of Spring"; orders from renewed LA retailer H.Lorenzo swiftly followed!
More recently, ANGEL CHEN AW15 collection "Bunny with Short Legs" won Fashion Scout's "Ones to Watch" Award, and presented the collection during London Fashion Week.
In May 2015, Chen produced a capsule collection "Youthquake" for H.Lorenzo's window display.  She was also invited to create a large scale window display titled "Talents of Tomorrow" for the Hong Kong and Shanghai Lane Crawford flagship stores.
Throughout, London and Shanghai based Chen aims to bring us bright colours entwined with interesting materials to create innovative, free-spirited, and quirky designs to inspire ideas, exploration and individuality.
website: http://angelchenstudio.com
press: press@angelchenstudio.com